Best Mild Shampoos for Men in India for Daily Use
Going out every day in India's harsh summers means profuse sweating and exposure to pollutants. This results in hair that is oily and looks weighed down. For most men, the solution to oily hair is shampooing, but too much shampooing can backfire and cause serious problems.
Not all shampoos are created alike. Some cause dry scalps to become drier and flake, while others cause oily scalps to become oilier. Harsh shampoos can cause hair breakage and itchiness in those with sensitive scalps. How does one go about choosing a mild cleansing shampoo that does more good than bad?
For everyday use, mild shampoos are the best because they remove dirt and oils from the hair without overly drying it. Mild shampoos tend to be rich in natural ingredients, moisturizing, and free from harmful ingredients. In this article, you will find some of the best mild shampoos available for men in India.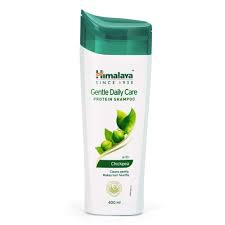 When it comes to mildness, Himalaya shampoos reign supreme. Almost all the shampoos by this herbal brand are gentle on the hair and can be used every day. The Protein Care shampoo combines the goodness of chickpeas, amla, and liquorice in a mild shampoo that cleanses and re-energises hair.
Features
1. So mild that it's perfect for frequent shampooing
2. Cleanses excess oils and sebum
3. Free from sulphates
Check the cheapest price on Amazon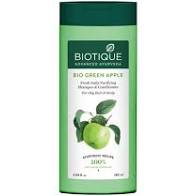 A lot of people swear by Biotique shampoos. Not only is the brand super affordable, but it also contains natural ayurvedic ingredients that are not harsh on the hair. This is a 2-in-1 product – it cleanses hair and conditions it so that it does not become dry.
Features
1. Eliminates the need for using a conditioner
2. Controls oil production on the scalp
3. Has a mild fruity fragrance
Check the cheapest price on Amazon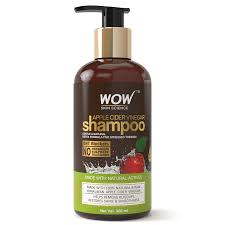 One of the new entrants in the market, WOW shot to popularity with their Apple Cider Vinegar shampoo – a first of its kind in India. Apple Cider Vinegar has been used to condition hair for ages. In shampoo, it helps cleanse hair and remove build-up. It also balances the pH levels of your scalp and prevents hair fall.
Features
1. Best for those who have oily scalps and hair
2. Prevents hair breakage due to hormonal issues
3. Completely free of chemicals and parabens
Check the cheapest price on Amazon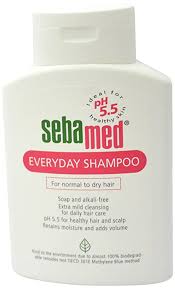 No company understands how to deal with sebum better than Sebamed. Their Everyday shampoo is crafted to keep the pH level in your hair balanced so that your hair and scalp can maintain perfect health. It is 100% free of soap and does not aggravate sensitive scalps.
Features
1. Perfect for those with sensitive scalps
2. Can be used every day without fear of drying
3. Made of vegetable-based cleansing agents
Check the cheapest price on Amazon
5. Garnier Ultra Blends Royal Jelly Shampoo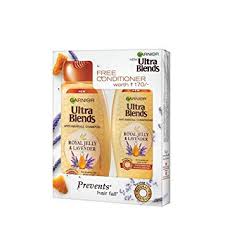 This shampoo is specifically for those who suffer from undernourishment. Think – dull hair with rough ends and frizz. If this sounds like you, you might want to give Garnier Ultra Blends a try. It's one of the only shampoos on the list containing Royal Jelly – known globally for being incredibly nourishing.
Features
1. Contains two wonderful ingredients – royal jelly and lavender
2. Helps promote hair growth
3. Coats every strand of hair to strengthen it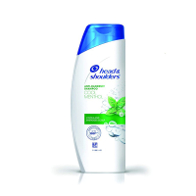 Anti-dandruff shampoos tend to fall into two categories – either they have harsh formulas to remove dandruff, or they are too mild to not affect dandruff at all. This shampoo from Head & Shoulders is both mild and removes dandruff. It also gives your hair a boost of cooling freshness, making it perfect for summer months.
Features
1. Removes sweat build-up and dandruff alike
2. Adds volume and freshness to dull hair
3. Has a cooling effect due to menthol
Check the cheapest price on Amazon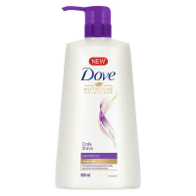 This is one of the best selling shampoos in the country, and not without reason. Dove's Daily Shine shampoo does exactly what the name says – it adds a gorgeous shine to your hair while also protecting from environmental damage. That's a win-win combination if I've ever heard one!
Features
1. Contains nourishing serums to strengthen hair
2. Beneficial for damaged hair
3. Moisturizes hair, making it perfect for daily use
Check the cheapest price on Amazon
Khadi is another brand that is a household name among those who prefer natural and organic products. This moisturizing shampoo utilizes honey – one of the best natural moisturizers – to create a shampoo that will cleanse your hair in the gentlest way possible. It also contains milk, aloe vera, jojoba, and hibiscus.
Features
1. Suitable for those with dry scalps
2. Prevents flaking by moisturizing scalp
3. Made from 100% natural ingredients
Check the cheapest price on Amazon
9. VLCC Protein Conditioning Shampoo

Despite not being the most popular brand in the skincare or haircare market, VLCC continues to make impressive and high-quality products. Their protein conditioning shampoo is an underrated gem. It combines the proteins of Soy and Almond Oil to strengthen hair, while Vitamin E rejuvenates the hair follicles.
Features
1. Contains extracts of natural protein
2. Has a mild, refreshing fragrance
3. Cleans hair without drying it
How To Buy A Shampoo That Suits Your Hair
With hair care products, half the battle is won when you make an informed choice. Choosing the best shampoo for your hair type and concern takes time, but if you put in some minutes of research, you will notice the difference in your hair.
Check the Ingredient List – Different shampoos are aimed at different hair types and solving different hair concerns. Before buying shampoo, you should skim over the ingredient list and judge if they will suit your hair type.
Avoid Additives – If you want your shampoo to be as free of harmful ingredients as possible, avoid products that contain sulfates and parabens. They cause build up in your hair, dry up the natural oils, and cause breakage.
Hair Care Tips for Men
Avoid Over-shampooing – Shampooing too frequently can lead to dryness, hair fall, and flakiness. This is because shampoos strip the natural oils in your hair, taking away their nourishment, which can lead to a host of hair issues. You must limit your shampooing to 2-3 times a week to avoid these issues.
Invest in Dry Shampoo – If you are someone whose scalp gets oily if you don't shampoo every day, buy a nice dry shampoo. They are a better alternative to over-shampooing as they only soak up the oils in your hair without stripping them. Dry shampoo also adds volume and freshness to unwashed hair.
Pay Attention to pH – One of the best ways to keep your hair and scalp in perfect health is to buy a shampoo with low pH value. The pH value of our hair and scalp is usually 5.5. Shampoo with the same pH value will keep your hair balanced.
Follow Up with Conditioner – A lot of men believe that they have short hair, they do not need conditioners as women do. This couldn't be further from the truth. Irrespective of gender, your hair is the same and gets affected by the same concerns. Moisturization after shampooing is important, so invest in a good-quality conditioner as well.
Avoid Styling Wet Hair – Your hair is at its weakest and most brittle when it's wet. Try to let it air dry instead of combing through it while it's still damp or using heating tools like blow-dryers. Letting your hair air-dry also preserves volume and doesn't flatten out your hair.
Conclusion
Using a good sulfate-free shampoo is necessary. It may create lather but is not good for long term use. Find a decent shampoo that suits your hair type and keep the scalp clean.
Also read: