Bipasha Basu Fitness and Beauty Secrets Revealed
Bipasha Basu is one of the Bong beauties that most of us admire because of her flawless skin texture and yes her beauty. The Bong beauty looked unique and gorgeous at her wedding. Don't you feel so? Well all of us agree that she carries that beauty that never ends; in fact, in so many years we have not seen her beauty going upside down.
Her looks are so appealing and flawless that she attracts people all over the world. Till now, she looks radiant and beautiful. Although she has a dusky skin tone, this beauty from Bengal has flawless skin, bold eyes, excellent hair texture. Have you ever wondered what the reason behind her appearance is? We all wish to know her beauty secrets, don't we? In recent days, Bipasha Basu has revealed her beauty secrets. Here is a sneak peek of her beauty secrets.
1. For her Glowing Face
Bipasha Basu is known for her dusky and glowing skin structure. Although she agrees that her skin's texture is great, sometimes she experiences dry skin woes. To avoid dry skin, she manages well enough to get the glowing skin back. To moisture her face during dry skin, she does her best, like she uses natural remedies along with some moisturizers available in the market. When we talk about natural ingredients that she uses, are malai, aloe vera, cocoa butter and she uses almond paste too.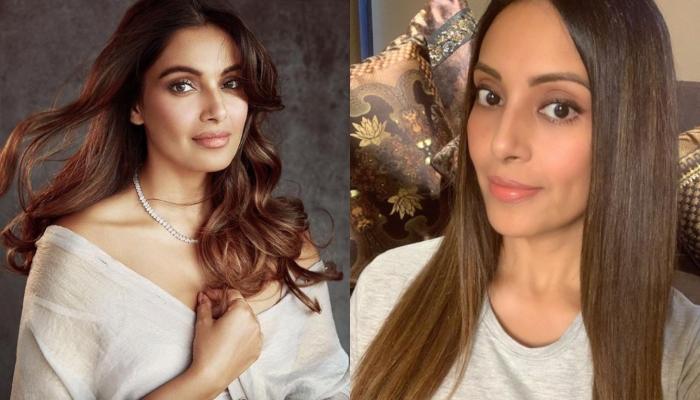 When we say she gets her skincare products from the market, she only buys organic products, like organic face scrub twice in 15 days. And she washes her face every twice with organic face wash. The Bong beauty believes it is essential to maintain a schedule of cleaning, toning, and moisturizing. She is a die-hard follower of this routine of C, T, MC (Cleansing, Toning, and Moisturizing). She maintains this routine every day before she goes to bed without fail. She says the best you can do for your skin is every time you use makeup or any chemicals, and it is a wise decision to remove it every day before you go to bed. It is essential to keep your skin free from dirt and chemicals.
When it is about Bipasha, she says whenever she is not working, she keeps her skin free from makeup and avoids it at best. And for her, it is mandated to remove makeup before she goes to bed.
2. For Beautiful Eyes
The Bong beauty, Bipasha Basu, never forgets to apply almond oil every day under her eyes before she goes to bed. It allows her to keep her under-eye skin moisturized and away from wrinkles, fine lines, and other skin woes. It is a fact that almond oil is the best ingredient to use for under eye skin woes. Almond oil is best for reducing puffiness and dark circles. She says due to her hectic schedule, she sometimes fails to get proper sleep and which results in eye puffiness, in that case, almond oil works best for her.
3. For her Pink and Soft Lips
The best partner of Bipasha's lips is Kiehl's Lip Balm. She never forgets to carry her lip balm when she is out for work or anything, and she applies the lip balm after every 2-3 hours to keep her lips soft and moisturized. Kiehl's Lip balm contains all ingredients that fight against free radicals and also contains Vitamin E and Vitamin A. She also advises people to apply lip balm with SPF 15, especially during winters, as during winters lips usually have a tendency to get dry and less moisturized. She also recommends using a lip scrub for those who are having parched lips during winters. Bipasha never forgets to use almond oil on her lips also before she goes to bed every night. This helps treat chapped lips and keeps lips soft and shiny.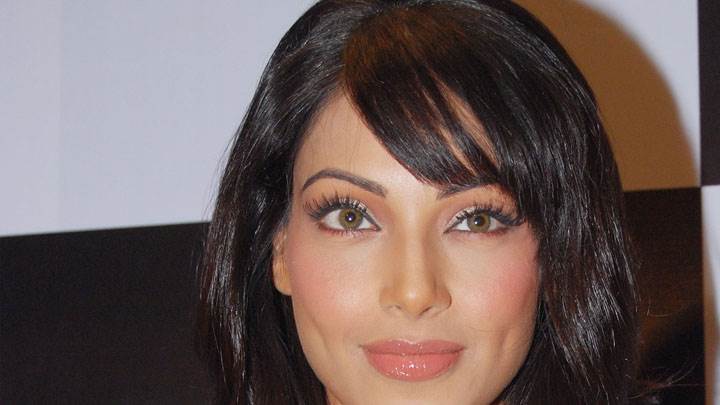 4. For her Shiny Hair
The secret of naturally healthy and shiny hair is giving hot massage oil every night before shampoo, and it also gives thick hair. She shares her hair organic hair care routine once a week or twice a week to make her hair soft and thick. If you are wondering how she gets amazing free-flowing waves, the reason behind this is her protein packs, she uses protein packs on her hair once a month. She has a dry scalp, which means she is prone to dandruff, so the best she does is using anti-dandruff shampoo and alcohol-free conditioners to keep her hair manageable and under control.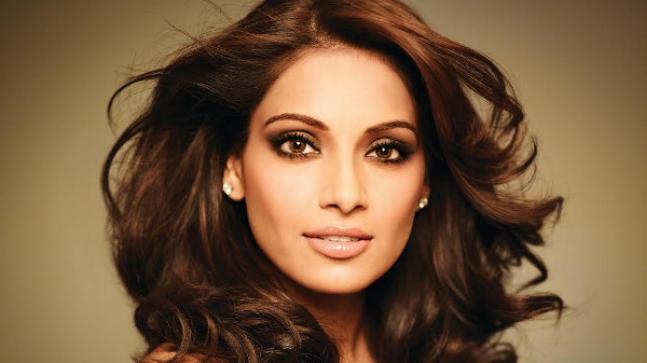 Conclusion
Apart from all such daily routines, she never fails to keep her hydrated by having 7-8 glasses of water every day to keep her skin healthy, and also she consumes omega-three fatty acids pills which work wonders for the skin. If you are also keen to have skin and hair like Bong Beauty, then follow the secrets she shared!