Garlic For Youthful Skin: DIY Garlic Face Mask
Garlic for the win!!
We are saying this because there is a good chance that you don't know about the wonders Garlic does to your skin. Yes, you read that right, and we are here to help you with this. There are numerous garlic face masks you can DIY at home and get that shine and glow on your face. But wait, before you start digging for more information about Garlic, let us ease your work and list down the numerous benefits it does for your skin.
Well…the list is going to be long, so brace yourselves!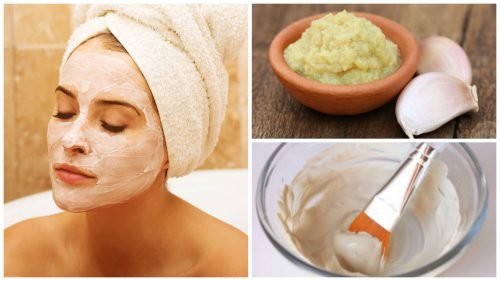 The most important thing you should know about Garlic is that it has a high concentration of sulphur. Thus, the sulphur can dry or may burn your skin, so we are giving you a fair warning that it reacts differently on different skin types. Don't worry, just yet. We have a solution to that as well.
We suggest you balance out the properties of Garlic with other mild ingredients. It will thus prevent your skin from drying, peeling, or burning. We will dig into the making of easy garlic face mask recipes but let us grasp the first-hand information about the benefits first!
Benefits of Garlic
For a start, Garlic has an abundant composition of calcium, zinc, magnesium, selenium, copper, vitamin B, and C. Each of them offers a particular beauty benefit. Do we need to tell more? No, but it has more to offer.
Garlic is an antioxidant, thus protecting the skin against free radicals and revitalizes, thereby treating the skin ageing.
The antimicrobial and anti-inflammatory properties of Garlic helps in treating and soothing acne or acne scars.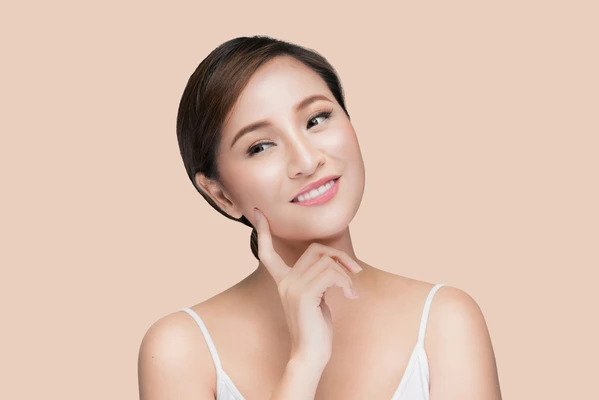 Garlic can be used for the treatment of whiteheads and blackheads.
It helps minimize enlarged pores on the skin as it acts as an exfoliator, thereby preventing the deposition of oil and dirt.
Due to the hydrating and lubricating nature of Garlic, it helps heal chapped, dry or flaky skin, thus soothing irritations and keeping the skin smooth and moist.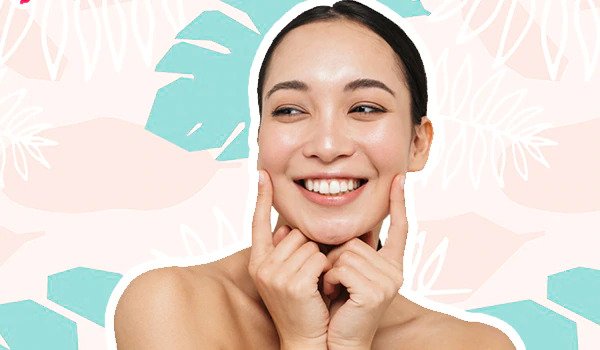 Garlic also helps in soothing the issue of eczema and psoriasis.
The antifungal property of Garlic is used for the treatment of athlete's feet.
For the treatment of stretch marks on the body, garlic-infused natural oils are used.
Last but not least, you can use this multi-talented vegetable for brightening the complexion of your skin. It will also help you to have youthful skin that is super healthy and glowing.
Things to look out for a while using Garlic
Everything has its own merits and demerits, and so does our dear Garlic. Now that you know about the benefits of it, let us just tell you a few things you need to keep in mind before beginning the process:
Never apply Garlic directly to the skin as its concentration can harm the skin in various ways. It can potentially give a blister. Watch out, guys!
Though Garlic has antifungal and antibacterial properties due to the presence of allicin, its high concentration can give a peel or blister to the skin.
DIY Garlic Face Masks you can make at Home
When we talk about skincare, Garlic never comes to our mind. Who would have imagined in his/her's wildest dream that this smelly thing would benefit our skin? As we already know, the wonders done by Garlic give us a brightening, smooth, soft, clear, glowing, thigh, healthy-looking skin in no time. Let's remain calm and check out all possible homemade garlic mask recipes for the benefits.
We would be sharing all the safe ways to treat your skin with Garlic, but after diluting it with any soft and soothing ingredients. To be on the safe side, we always recommend going for a patch test. Apply the mask on a patch of your skin to check if your skin is allergic to it or not. Everyone's skin reacts in different ways to the same thing. So, there's no harm in taking precautions.
Let's see what magic this DIY garlic mask offers:
1. Aloe Vera Mask for Brightening Skin
Aloe vera is already known for its benefits in treating burn and acne. Vitamin A and Vitamin C, as well as the enzymes present in it, plays a major role in diluting the concentration of Garlic.
Required ingredients:
Clove garlic- one piece
Aloe Vera gel– two tablespoon
Coconut oil- one tablespoon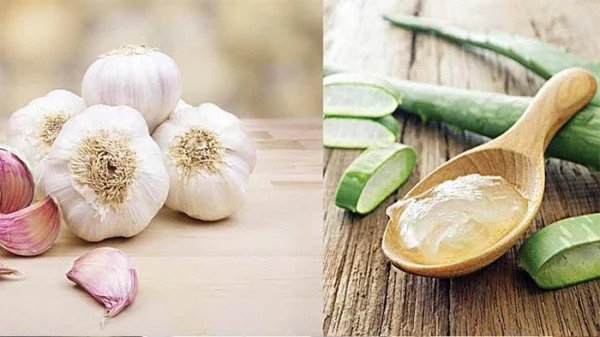 Steps to prepare the mask:
Step 1: Crush a clove of Garlic till we get a fine paste of it.
Step 2: Meltdown the coconut oil and add it to the paste.
Step 3: Add aloe vera gel to the paste and mix until it is smooth.
Step 4: Apply the paste evenly on your face and leave it for 10 minutes.
Step 5: Rinse your face with water.
Step 6: Apply face cream/ moisturizer of your choice right after it.
Applying this mask once a week can give you a nourished, hydrated, and cleansed glow to your skin. It will refresh your skin and make you look young and youthful. It improves the microcirculation and gives you a fresh glow.
2. Oatmeal Mask to Prevent Acne
Oatmeal helps to remove excessive oil from our skin. It also removes dead skin cells and treats dry skin, thanks to its anti-inflammatory and antioxidant properties.
Required ingredients:
Clove garlic- One-piece
Honey- One teaspoon
Oatmeal powder– two teaspoons
Tea tree oil- 2-3 drops only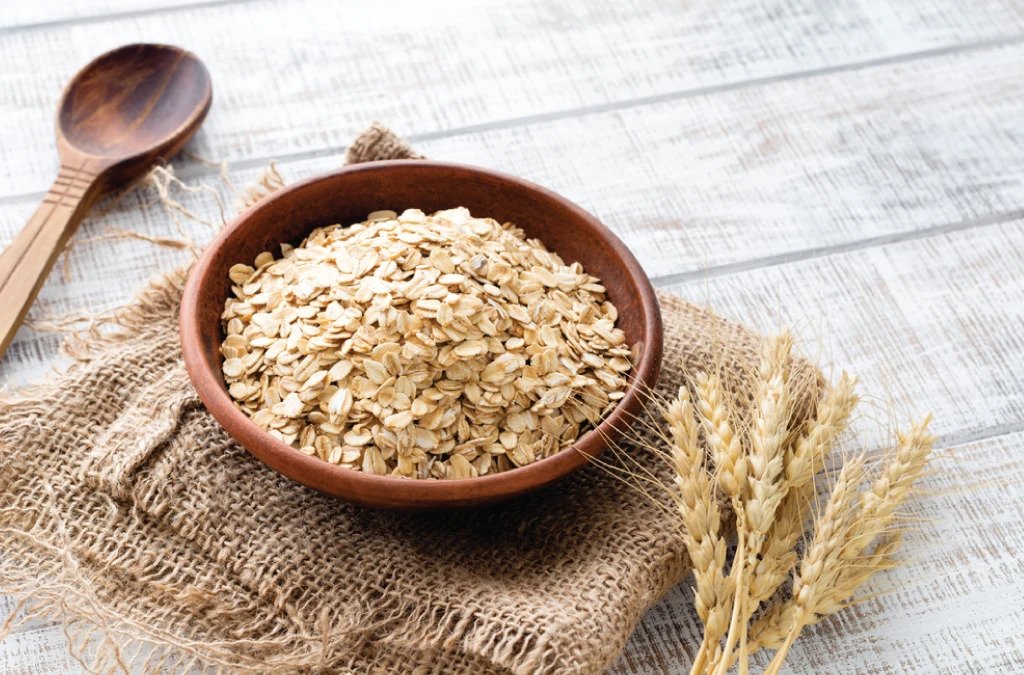 Steps to prepare the mask:
Step 1: Crush the clove of Garlic to make it as smooth as possible.
Step 2: Mix it well with honey and tea tree oil.
Step 3: At last, add oatmeal powder.
Step 4: Apply the thick paste on your face.
Step 5: Rest for 15 mins, then rinse it off.
Step 6: Apply your face cream or moisturizer right after that.
This prevents breakouts and cleanses the skin. It is also best suited for sensitive and irritated skin.
3. Milk facemask for Dry Skin
Milk has always been known to keep our skin hydrated and remove acne, and it even helps us get rid of sunburns.
Required ingredients:
Clove garlic- One-piece
Milk- Two to three teaspoon
Olive oil- One to two teaspoon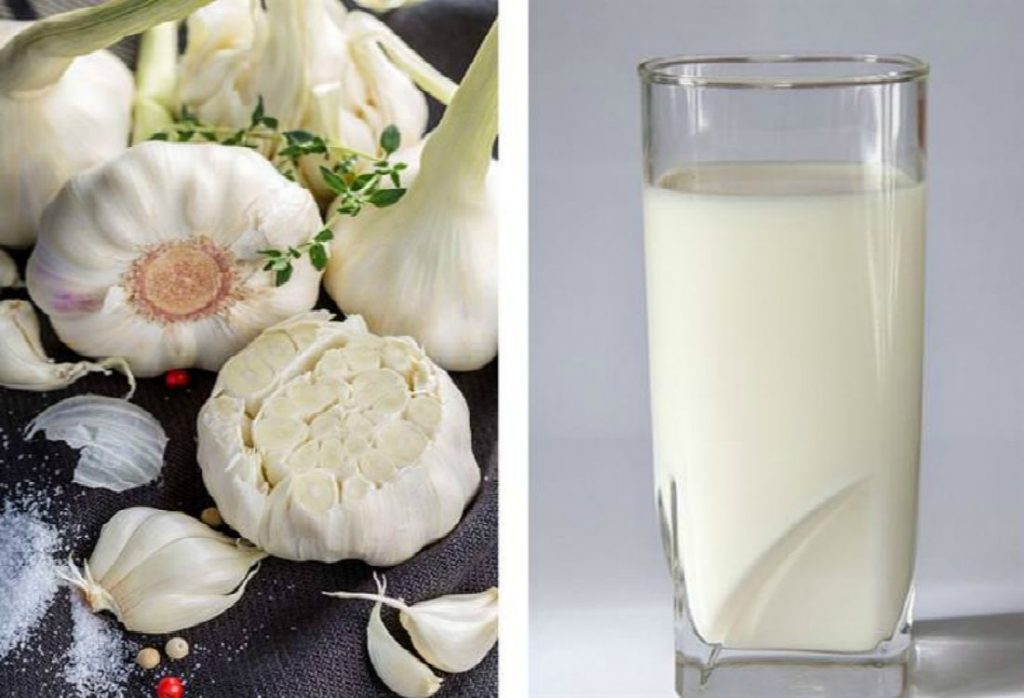 Steps to prepare the mask:
Step 1: Let the garlic clove submerge in milk for at least half an hour.
Step 2: Mash it properly and add olive oil.
Step 3: Mix properly, so no lumps are left.
Step 4: Wash your face nicely before applying this mask.
Step 5: Apply it throughout your face and rest for 15 minutes.
Step 6: Rinse it off and apply a moisturizer of your choice.
Use this mask once a week to get nourishing skin. Olive oil works as a natural moisturizer and keeps your skin hydrated, whereas milk exfoliates the dead cells.
4. Tomato mask for Oily Skin
The lycopene that is present in tomatoes is a natural antioxidant that reduces open pores and helps to fight acne.
Required ingredients:
Clove garlic- One-piece
Tomato pulp- Two tablespoons
Honey- One tablespoon
Rice flour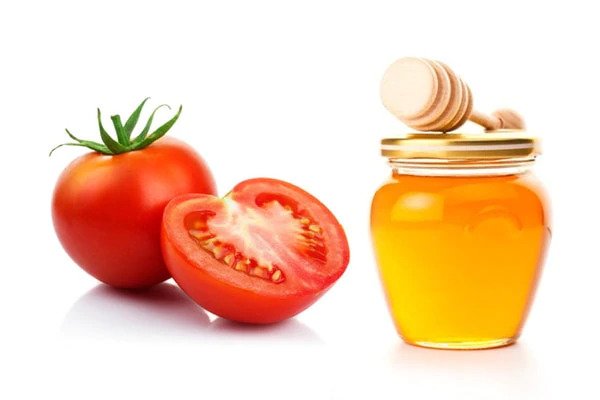 Steps to prepare the recipe and apply it:
Step 1: Make a mixture of tomato, honey, and mashed Garlic.
Step 2: Add rice flour to balance the thickness of the mixture. Don't make it too thick.
Step 3: Apply the mask on a washed face and rest for 15 minutes.
Step 4: Use a gentle cleanser to wash off the mask.
Step 5: Apply any moisturizer of your choice right after patting it dry.
If you have an oily face, then this is the best mask for you. Tomato and honey remove excess oil from your skin while keeping them hydrated.
5. Banana face mask for Anti-Aging effect
It is a lesser-known fact that bananas work as great skincare natural products. Not only does it keep our skin hydrated, but also the potassium and Vitamin A in it smoothes out the skin and heals the rough texture of the skin.
Required ingredients:
Clove garlic- One-piece
Banana- 2 teaspoon (mashed)
Almond oil– One teaspoon
Lavender essential oil- 3 drops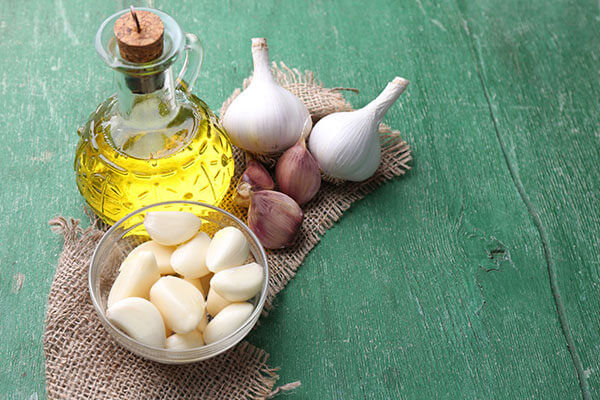 Steps to prepare the facemask:
Step 1: Crush the Garlic and banana together till no lumps are left.
Step 2: Mix almond oil and essential to the paste.
Step 3: Apply it on your face and keep it for 20 minutes.
Step 4: Apply any of your face creams after removing the mask.
This mask is full of rich nutrients, antioxidants, and proteins, which will keep your face young. Apply this mask twice a week for effective results.
These are a few DIY garlic masks you can make at home and have a youthful glow always. With so many beauty products in the market, Garlic is the last thing that will come across your mind, but it works as a youth elixir, my friends!
We have a proven fact that different cultures have been using Garlic as a treatment of various ailments for centuries now. However, as we mentioned about its demerits, keep that in mind and use it carefully.