How to Detangle 4C Hair Properly?
Detangling your natural 4C hair can be a real task and you may not be fond of the entire process. The tightly coiled patterns of your hair may make it impossible to detangle your hair without breaking it. However, what if we told you that detangling is not that hard if you manage to follow the right process!

If you are forcefully combing through the knotted strands of your hair then stop right now and stop damaging your hair already. We are here with a complete guide on how to detangle 4C hair.

Say goodbye to breakage of hair, frustrating hours of detangling, and embrace your luxurious curls. All you need to do is have a little patience and master the art of detangling. Here are some tips that are definitely going to help you in managing your hair better.
Tips on how to detangle 4C hair
1. Never detangle Wet Hair
Most of you may already know that detangling wet hair is a big no. You should always work through your damp hair but when it comes to 4C hair, ensure that your hair is well moisturized.

If you simply wet your hair then it is prone to breaking because it is fragile at that time. Take a spray bottle filled with water and spritz it on your hair. After that, use a water-based conditioner or a hair cream and then detangle your hair. You will notice that your hair is comparatively soft and flexible.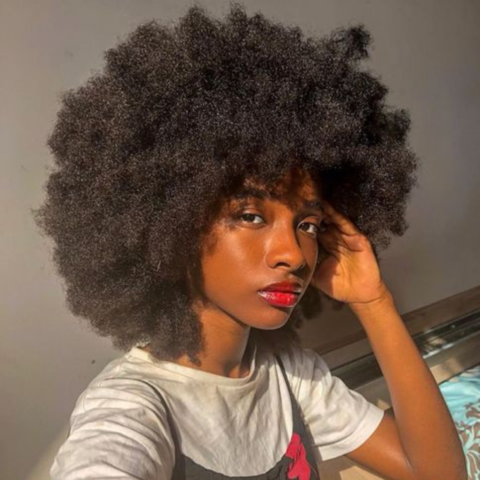 2. Part your hair in small sections
Working on the whole hair at once can be a nightmare and really stressful. This way, you will have to forcefully rip through your hair that will obviously cause a lot of hair damage. Parting your hair in small sections and then detangling it will be an efficient way for sure.

Even the parts of your hair that are difficult to reach can be detangled if you work your way through different sections. You will not miss any hidden knots and the process will seem very easy. Also, it will prevent you from the frustration that comes with detangling your hair all at once and ending up breaking your hair.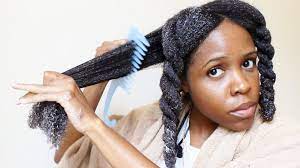 3. Glide your way
Since there is a lot of tension and friction in the 4C hair type, it is necessary to use products that give you slip while detangling. For instance, a hair conditioner makes your hair smooth and manageable while reducing the tension between the strands.

After applying a conditioner, you can easily brush your hair without affecting your scalp. Other than that, you can use carrier oils or mineral oils on your hair. It is not necessary to apply them to your scalp as well. Either you can spritz it or simply apply it like a serum.

Remember that oils do not moisture hair and they simply provide a slip while you detangle your hair. Moreover, fenugreek water and rice water are some other ingredients that will help in providing the necessary slip to your hair.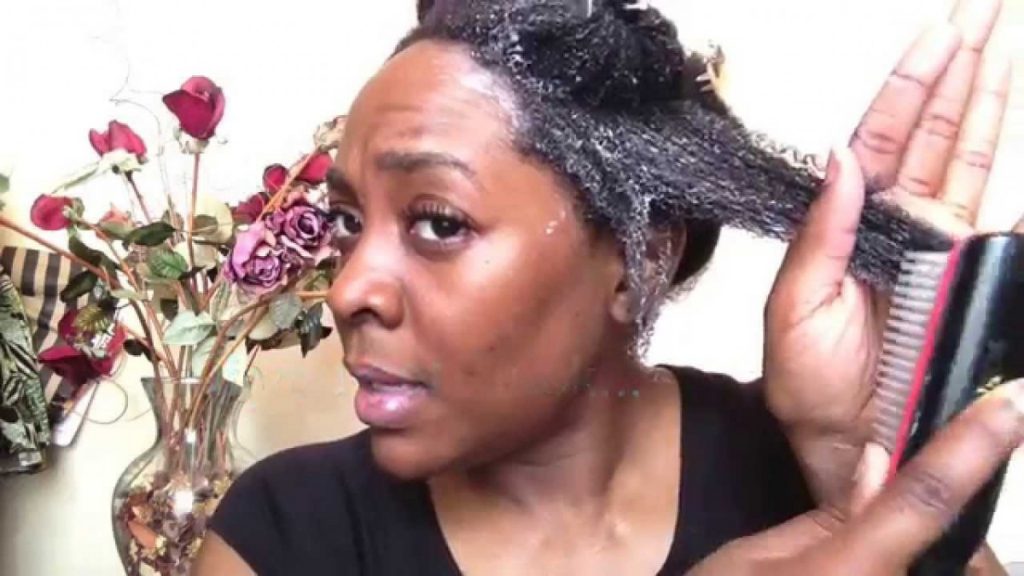 4. Use your fingers
If you experience severe hair loss while the detangling process then this method is just for you. Although finger detangling is a time-consuming procedure, it is still becoming highly popular due to its effectiveness. When your fingers work through your hair, you will feel where the knots are and when to stop so you can prevent the unnecessary pulling of hair that leads to hair fall.
Moreover, detangling your hair will give minimum tension to your scalp and will prevent hair thinning as well as the development of sores. You can also apply any oil or serum to your fingers to make the process easier.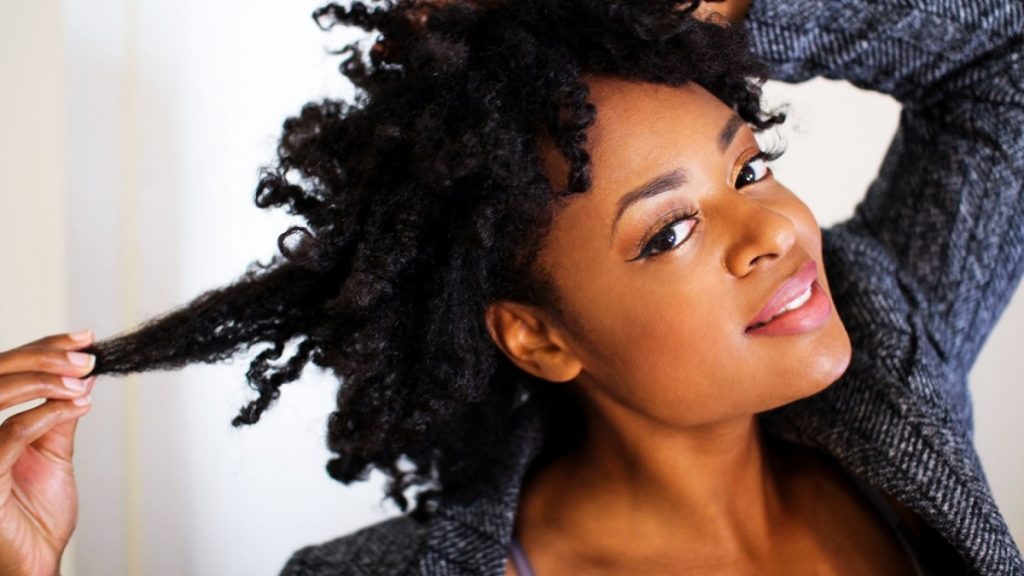 5. Start from the tip
No matter what hair type you have, detangling from the roots to the tips is a big no. If you follow this routine then stop immediately because it might be the reason for your excessive hair fall. Always start from the tips and then work your way up.

This will ensure that the knots are not collected on the tips and you can avoid hair breakage due to this. When you start detangling from the tips, you will already have a smooth foundation. It is recommended that you use a leave-in conditioner so your hair does not get dry during the process of detangling.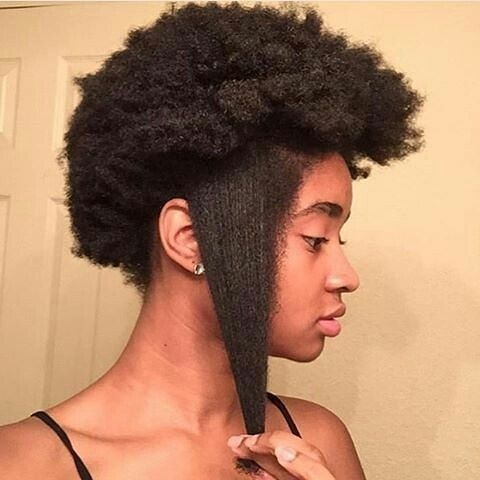 6. Detangling brushes
Invest in slippery detangling brushes that will make the process a whole lot easier. If you use small brushes then it is probably time to throw them away. Get detangling brushes that are thick and have longer bristles.

Use a wide-tooth comb that easily separates clumps as well as undone knots without breaking your hair. See to it that you are not using any harsh products on your hair. Most women avoid using brushes as they tend to break hair a lot.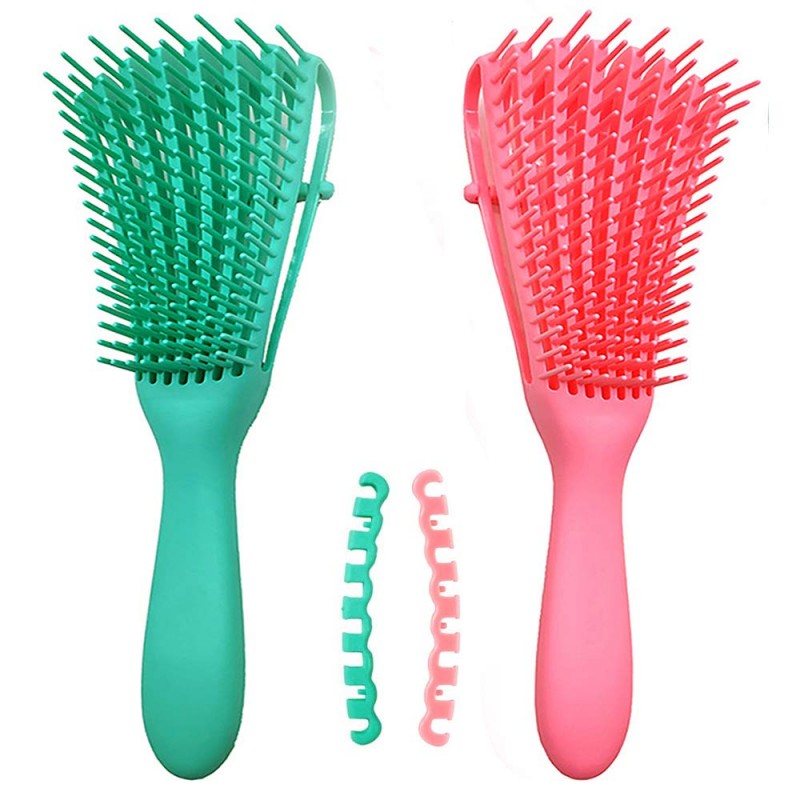 7. The LOC Rule
Type 4c hair gets dried out very quickly. No matter how much you try to moisturize it, your hair will still lack moisture. Also, the first rule we learned in this article is that never touch your hair when it is dry and only try to comb it when your hair is properly moisturized. LOC stands for liquid, oil, and cream so you have to follow this rule to get great hair.
First of all, spritz your hair with water and dampen it. Next, take any carrier oil of your choice and apply it to your hair to lock moisture. Lastly, apply a leave-in conditioner, and you are done. Your hair will remain moisturized while the detangling process and you can keep them hydrated for a long time.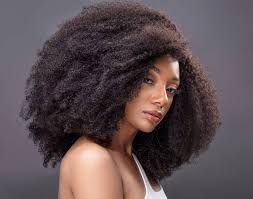 8. Split ends
One of the main reasons for tangling can be split ends. Make sure that you trim your hair every six months to avoid any split ends. 4c hair type already tends to shrink a lot and split ends can only make it worse.

Focus on deep cleansing your hair rather than washing it time and again. Shampoos rip your hair off of their natural oils and since 4c hair drys out so quickly, shampooing too much won't be a good idea. Cowash your hair with conditioner and then detangle it.
Patience is the key
Detangling 4c type hair is not a 5 minutes procedure. We understand that it can get on your nerves sometimes but you have to be patient throughout. Do not get frustrated and start ripping your hair forcefully as it will end up in severe hair fall and hair damage.

Take it slowly and one strand at a time. Be gentle with your hair and simply avoid products that may be the reason for the tangling of hair. If you are going out in the wind then cover your hair with a scarf. Take care of your hair and treat it by applying hair masks and hair oils.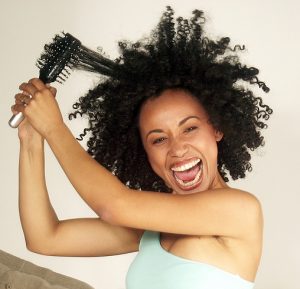 Final Words
These were some tips that will help you in detangling your type 4c hair. Incorporate these things into your hair care routine and you will see a visible difference. Natural 4c hair may be difficult to maintain but they look so gorgeous so all that you do for your hair is going to be worth it. Be patient and enjoy the end results!