Lakme 9 To 5 Weightless Mousse Foundation- Is it Worth the Buy?
A foundation that does wonders on your skin yet feels so light? Doesn't seem to be true, right? Here's where you get this wrong! Time to rejoice ladies as your wish for a foundation like that has been granted. Lakme 9 To 5 Weightless Mousse Foundation gives you a beautiful base and forget not, makes it look all-natural and fresh. Since I'm a college student, using heavy makeup daily isn't something I opt for, hence, this mousse foundation comes in handy. The product had found its place in my vanity 2 years ago and since then hasn't gone anywhere.
If you wish to buy this product but are looking for more insights read the in-depth review for Lakme 9 To 5 Weightless Mousse Foundation below.
Shades
The foundation comes in 12 shades, namely,
Beige Caramel

Rose Honey

Rose Ivory

Beige Vanilla

Natural Sand

Bronzed Glow

Caramel

Honey Dew

Toffee 

Walnut

Warm Mocha

Nude Brown
Considering my skin tone, I got myself Beige Caramel which suits my skin colour perfectly.
Brand Claims
Lakme promotes its 9 to 5 Weightless Mousse foundation as a product that gives feather-light finish, blends easily into the skin, gives a flawless natural matte finish, and lasts up to 16 hours a day. Also, the SPF 8 formula acts as a shield to skin against sun damage. The incredibly lightweight texture lets your skin breathe and makes it feel younger.
Packaging
This foundation comes in a rose gold inverted slender tube compact enough to be carried around anywhere and everywhere. The name of the shade is mentioned on the carton as well as on the tube. The packaging is good enough to keep away the product from spilling or leaking.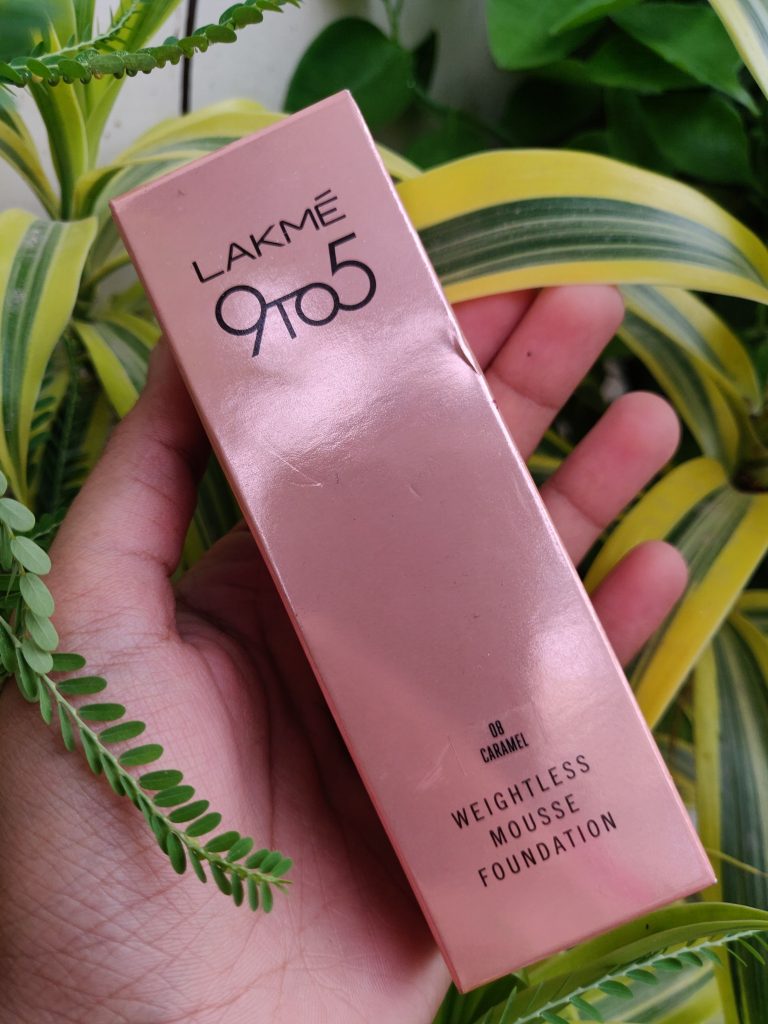 Quantity and Price
The product costs INR 550 and has a Net Quantity of 25 g.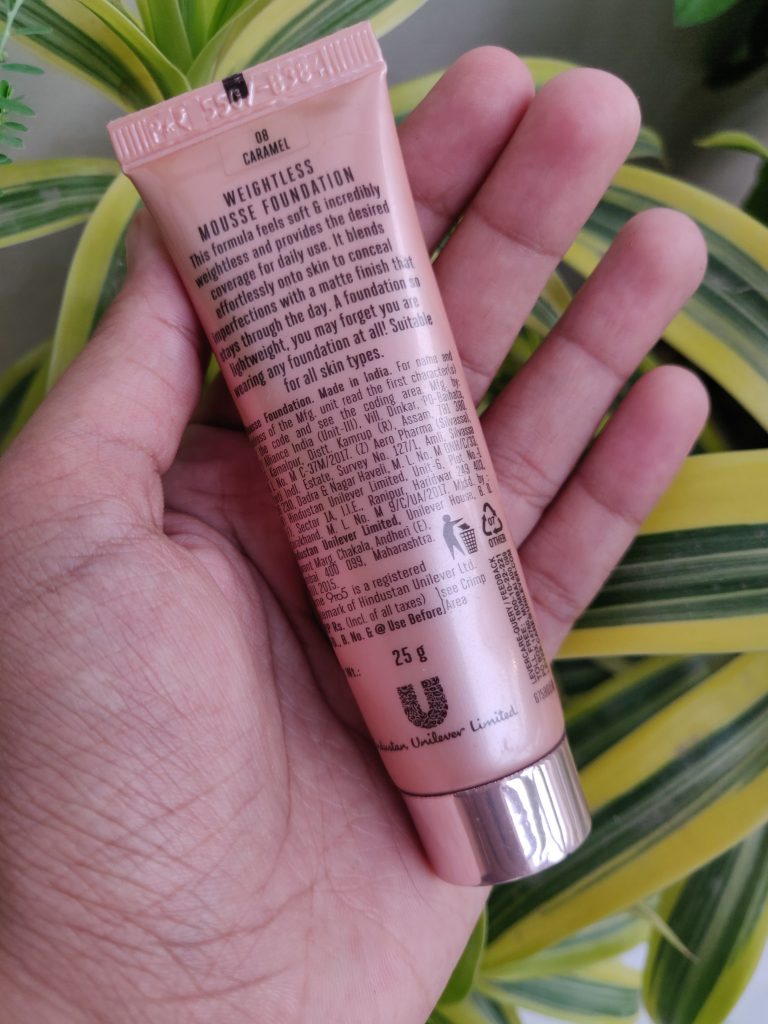 Texture
As Lakme said it's a mousse formula, they have kept their words. It does appear to be a little rough but as soon as you start applying the product, it is heavenly soft and is easily blendable. Here is where the saying 'Don't judge a book by its cover fits perfectly!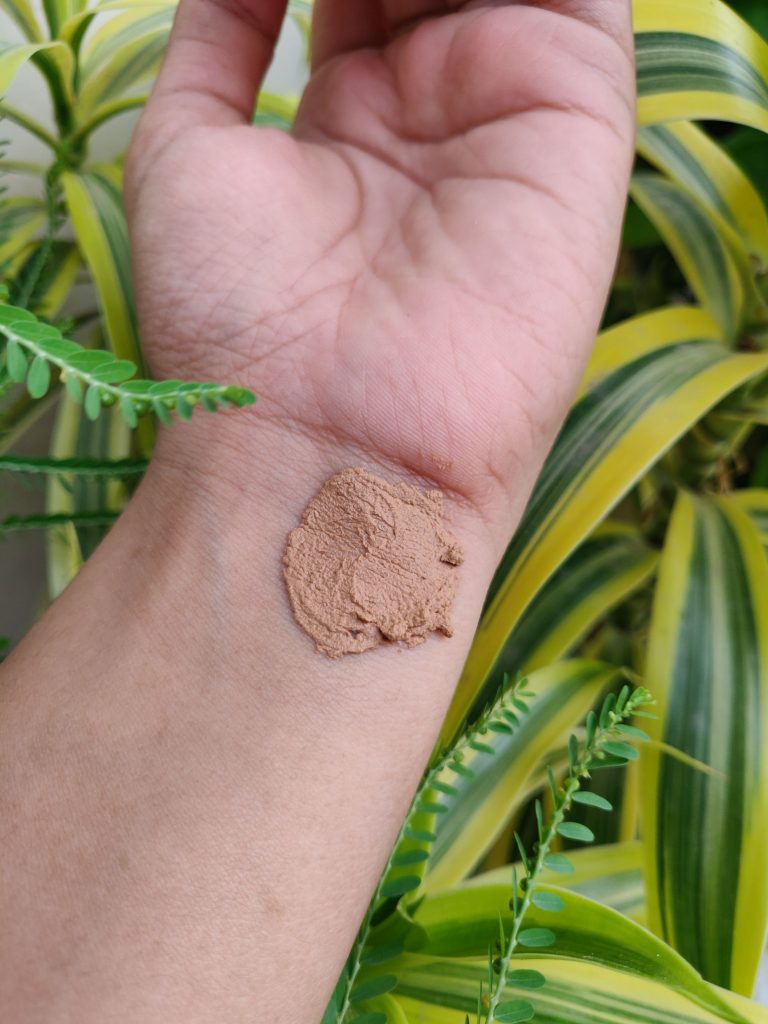 My View
If you are blessed with a blemish and dark spots free skin, then this product does wonders for you. I use it when I go outing with family and friends since these are the times when you do not require full coverage instead you choose a product that works decent and feels feather-light when applied on your face. Hence, Lakme 9 To 5 Weightless Mousse Foundation works well for me as it gives medium coverage which makes the skin look natural. Here are some Pros and Cons of the foundation based on my experience.
Pros
Makes your skin feel soft
Is not cakey
Blends effortlessly. You don't even need a blender, your fingers are enough to blend it smoothly into your skin
Let's your skin breath
Is affordable
Doesn't make your skin oily
Stays up to 6-7 hours if you don't sweat crazily.
Perfect for daily use
Cons
Is not full coverage and acts like a BB cream
Will I recommend it?
Yes! It is a magic wand in the hands of someone who loves minimal makeup. So if you're more bent towards doing a natural makeup look, Lakme 9 To 5 Weightless Mousse Foundation is a great choice