Should You Buy Lakmé Insta Liner? An Honest Review!
From the time I could remember, I have been a huge fan of eyeliners. The sudden life that they add to one's eyes is purely commendable. From my sweet sixteen to seven years later now, one thing that hasn't changed is my love for them. At that time, I used to hook my eyes up to my mom's eyeliner and today, I have become a hoarder of many! A few months ago, I got my hands on Lakmé Insta-Liner in the colour blue. I wanted to bring a little change to my collection, hence tried experimenting with blue eyeliner. Signature black always steals the show but blue isn't anyway less.
Do I regret buying it, or have I fallen in love with it?
Should you buy it?
How much does it cost?
Find the answer to every question as you read along.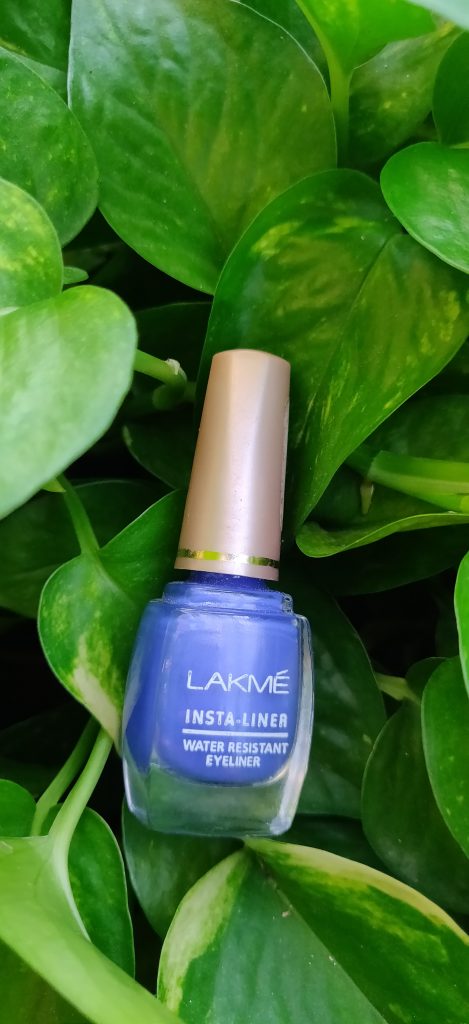 What

Lakmé

Promises?
Deep intense colour

Water-resistant

Long stay

Perfect daily wear eye-liner

Glides on smoothly and dries quickly

Lightweight formula

Travel friendly



Price & Quantity
The MRP of Lakmé Insta Liner is INR 130 and the quantity that you get at this price is 9 ml. To be honest, this is one of the best things about this eyeliner, it is super affordable and comes with a pretty decent quantity.
Packaging and Features
The packaging is pretty simple. The eyeliner comes in a tiny thick glass bottle with a peach-coloured cap having an applicator brush. This brush is medium-sized, thin, and easily usable. In fact, to date, it is one of the most convenient eyeliner brushes I have come across. Since the product comes in a glass bottle, you need to be very careful while using it. It could survive a single fall but there's no guarantee if it would survive another, too. Also, you have all the details mentioned about the quantity, directions to use, and expiry date at the backside of the bottle.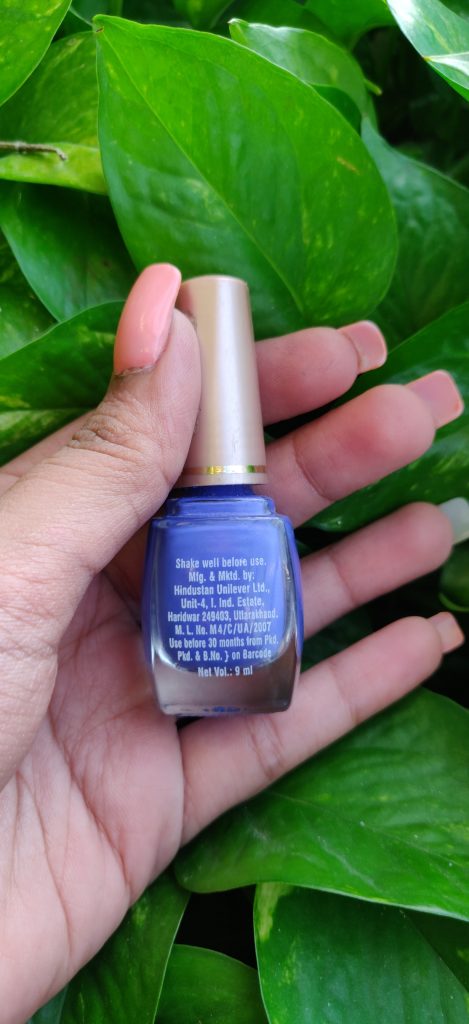 Variants
The eyeliner comes in 4 colours namely, Blue, Black, Golden, and Green. I have the blue one and it is absolutely gorgeous.
Texture
The Lakmé Insta Liner leaves a matte finish once dried and feels super light when applied. The blue eyeliner looks like more of a cobalt blue than neon blue which looks pretty good in pictures as well as in person.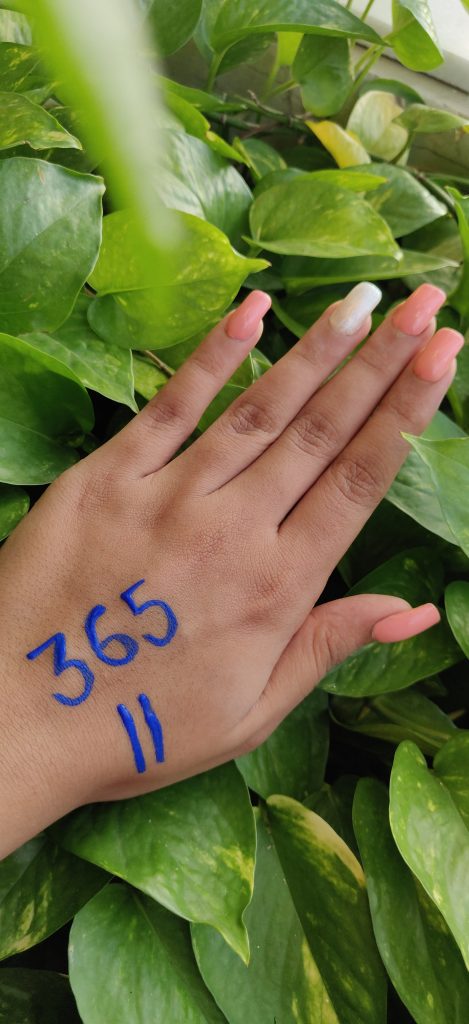 Pros of Lakmé Insta Liner
Here's what I feel are the positive aspects of the eyeliner:
Long-lasting if you don't smudge
Great options for colours
Pocket friendly aka super affordable
Feather-light- you won't even feel like you are carrying something
Non-shimmery look
Suits every skin tone
Well-pigmented
Easily usable
Doesn't make your skin dry
Convenient brush applicator
Perfect texture and consistency, neither too runny nor too stubborn
Cons of Lakmé Insta Liner
In spite of having so many positive aspects, the eyeliner has some drawbacks as listed below:
Not waterproof in opposition to what brand claims
Not smudge-proof
Though using the applicator is easy but the brush is quite thin. If you are someone who loves thick eyeliner you'll have to put multiple strokes.
My Verdict
This eyeliner is super handy if you want to have a budgeted makeup kit since it's very cheap in comparison to other eyeliners in the market. When I say budget, college girls, you hear me?
Moreover, it is good for daily wear and even causes no irritation in your eyes. Though it takes a little time for drying, the final matte look is surely worth the wait. Next, the staying power is quite solid i.e. 4-5 hours without any smudge or water being splashed. The real deal is, the wing does disappear in a few hours. But, the eyeliner is decent and can spruce up your look within seconds! I would rate it 3.5/5.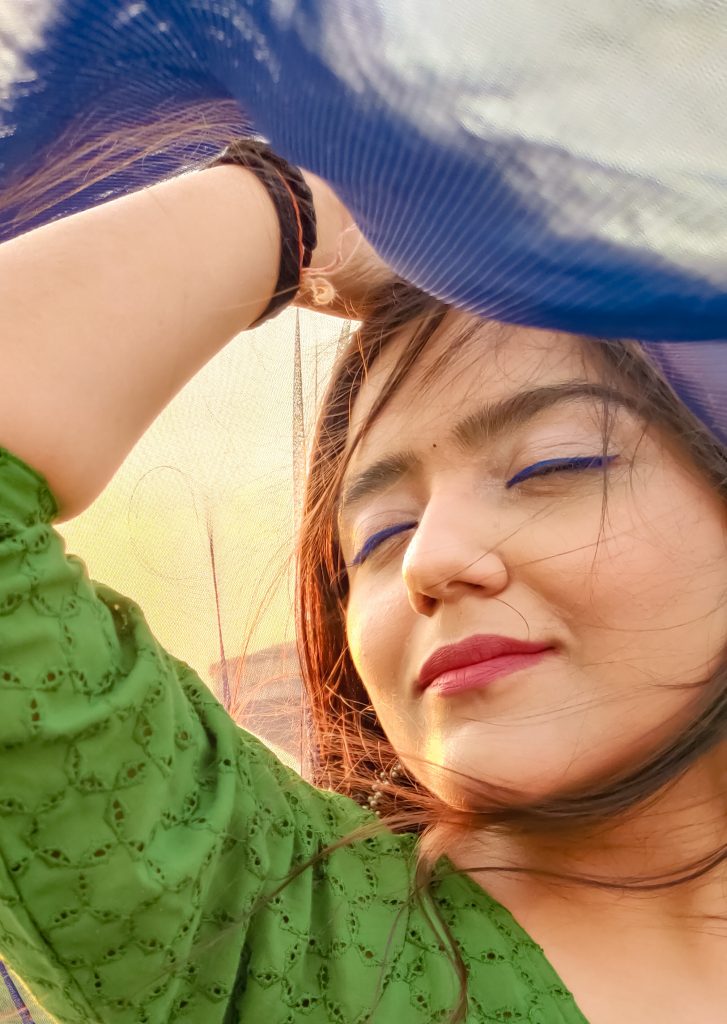 Will I repurchase it? Yes, why not? Should you buy it? I've left the decision on you since I've shared all the positive and negative aspects of the product.