Best Gel Nail Polish in India: 2021
Everyone loves salon manicures – you get that beautiful shine on your nails that seems to shine and smile for weeks together. But they are expensive, not to mention the hassle of making appointments and finding a place to park. So, when a slew of these gel nail polishes made an appearance in the market, it was hard not to shout hallelujah. True, a salon manicure can relax you, but nothing beats getting the same experience at home at a fraction of the cost. And all this in just a few minutes.
Tempted yet? Yes?
Then take a look at these best nail polish brands available in India now and get ready for a salon-like manicure.
Best Gel Nail Polish In India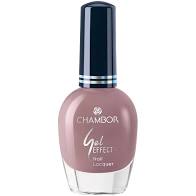 Chambor is an international leading beauty brand, offering the best makeup products and solutions. It is known for putting quality first, understanding that every woman has unique needs and gives her the confidence to project her uniqueness with its products. The gel nail lacquer imitates the same plumping effect that you get from a gel manicure. The bottle comes with a precision brush for smooth application and a perfect finish with just a single stroke.
Key Features
Gel effect nail lacquer that gives a rich, intense color
Gives the same plumping effect that can be had from a salon gel manicure
Comes with a precision brush for a perfect finish
Adds style and definition to the fingertips
Gives an intense color in just a single coat
Check the cheapest price on Amazon
2. Nykaa Salon Shine Gel Nail Lacquer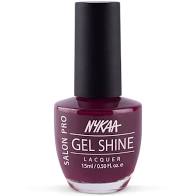 Nykaa has something for everyone and this gel nail lacquer is no different. There are several gorgeous shades from which you can choose, for those occasions when you want your fingertips to look glam. The Nykaa Salon Shine Gel Nail Lacquer lives up to its names. It is a quick-drying formula with an intense, long-lasting shade, giving you a glamorous makeover.
Key Features
Long-lasting shades
Rich pigments give an intense color
Single stroke application
Sally Hansen brings a remarkable gel nail polish, giving you a salon look at home. It is a 2-step process that needs no UV lamp. The brand has colors that will wow you and are long-lasting. It is chip resistant, and the intense, long-lasting shades ensure that you have gorgeous nails that give you glamorous fingertips suited for all occasions. Complete the look with a Sally Hansen topcoat.
Key Features
Gives perfectly manicured nails
Chip resistant
Long-lasting
2-step application without UV lamp
Easy removal with a any nail polish remover
Check the cheapest price on Amazon
4. Gala of London Gel Nail Polish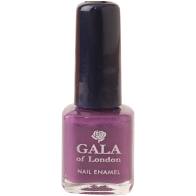 If you want a long-lasting manicure with a professional salon-like look, then Gala of London gel nail polish. The topcoat essentially seals the nail polish so that it lasts for a long time. It gives a super shiny finish and dries quickly.
Key Features
Quick-drying
Long-lasting shade
Topcoat optimizes the performance of the nail polish.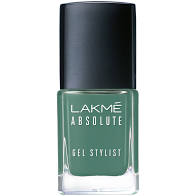 One of the most loved and well known Indian brands, Lakme brings to you gel nail polish that gives a glossy salon-like finish. The brand has changed its packaging, which is now more attractive than before. It also comes with a style applicator that glides easily on the nail to give the perfect glossy finish with one swipe. These are available in 44 vibrant shades.
Key Features
Gives glossy salon like finish
One-swipe applicator
Available in 44 vibrant shades
Check the cheapest price on Amazon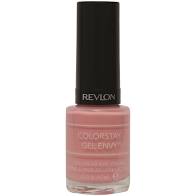 Revlon brings to you a high-performance nail polish giving your nails a "gel-like shine." This nail enamel is much improved from what the brand had earlier. It gives you a salon-like manicure that is ultra-glossy and ultra-smooth with the best color dimensionality.
Key Features
Gel perfection
Vibrant colors with shine
Long-lasting
Luxurious appearance
Gives ultra-glossy look
Check the cheapest price on Amazon
Giving yourself a manicure at home may seem like a daunting beauty task, but a gel manicure is not as difficult as it appears, especially when you have a slew of gel nail kits. These kits make the process easier. You have everything you need to give yourself glamorous fingertips, and all in the comfort of your home. These may seem a little expensive at first, but they are cost-efficient.
If you are just starting, then Sally Hansen Gel Polish is your go-to product. It is affordable and has clear instructions for use. It also comes with a UV lamp and a huge range of colors. Never peel off your gel manicure. File and soak as you would for regular nail polish.
FAQs for Buyers
Is it safe to use gel nail polish?
The use and application of gel nail polish is extremely safe, but the unsafe part is the peeling off. You need to remember that you have to remove gel nail polish properly. If you peel it off carelessly, you will also be peeling off the nail layers and end up damaging it. To remove gel nail polish, begin by filing the nail till you reach the chalky white part. This is an indication that you have got through the topcoat. Then soak your nails in a nail polish remover and then scrape off any gel nail polish that may be left behind, using a cuticle pusher. Remember that the gel nail polish may not clear off in just one soak. If needed, resoak as many times as you need.
How to apply gel nail polish?
To apply a gel nail polish:
Ensure that the nails are clean.
Wash and dry them.
Clear off any residual nail polish with a nail polish remover. This will ensure that there are no natural oils left behind.
Apply primer in a single coat and follow with the base coat.
Let it cure for a minute before moving ahead.
Apply 1-2 coats of the color, depending on the brand that you are using.
Let the color dry for a minute, and then apply the topcoat. Never miss the topcoat as it gives a long-lasting shine and enduring color.
More Information On Gel Nails
Extensive use of UV gel nail lacquers can damage nail beds. Gel nail polishes have thick layers that prevent the nails from breathing, leading to dry, brittle and dehydrated nails. Also, if you are using a UV gel nail lacquer, you are further prone to nail infections.
Dangers of Gel Manicures
There is no doubt at all that gel manicures give glamorously gorgeous nails that are more attractive than your regular manicures. But these come with risks that are given below:
Permanently damaged nail beds
Nail infections
Prematurely aged hands
Conclusion
Gel nail polishes look good and the best part is how they give your fingertips a makeover. However, they have their cons too, as has been discussed above. So, rather than replacing your regular nail polishes with gel nail lacquers permanently, use them for special occasions. This way you get the best of both worlds.
Also Read: