Methi (Fenugreek) Seeds: DIY Recipes For Healthy Hair
Fenugreek, commonly known as Methi in Indian households is a herb used widely in the kitchen and as medicinal agents. It has been used extensively for remedial purposes for instance; to improve digestion, cholesterol, blood sugar, infection, and overall health.
Do you know that this cheap, common kitchen ingredient can do wonders for your hair? The secret of hair growth is hidden in the fenugreek seeds. It is a miraculous herb that has been used since a long time ago. From ancient times, Fenugreek has been used to treat the dry, irritated scalp and dandruff. If the scalp remains untreated, then hair loss often occurs.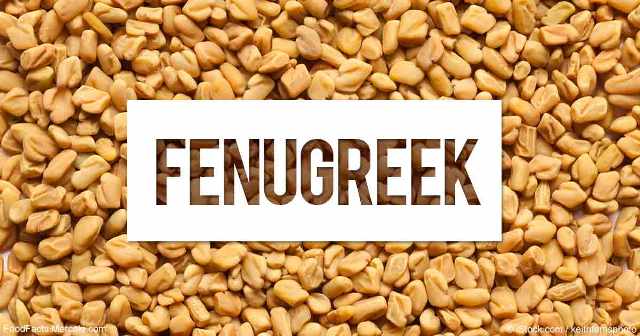 Methi seeds/ Fenugreek are known to be one of the most useful remedies to reduce hair fall issues. These seeds are rich in folic acid, Vitamin A, Vitamin K, and Vitamin C and have a lot of minerals like iron, potassium and calcium. These work great for nourishing the scalp, reducing hair fall and promoting hair growth.
So, let's get started with the recipes and prepare some healthy, shiny hair!
1. For Combination Scalp
Take two tablespoons of fenugreek seeds and soak it in water and leave it overnight.
Now, using the same water, grind the seeds into a paste. The paste will be sticky and slippery.
Apply it on the scalp adequately and leave it for 20-30 minutes.
Massage for a minute and rinse with a mild shampoo.
Additionally, you can add one tablespoon of coconut milk for extra shine.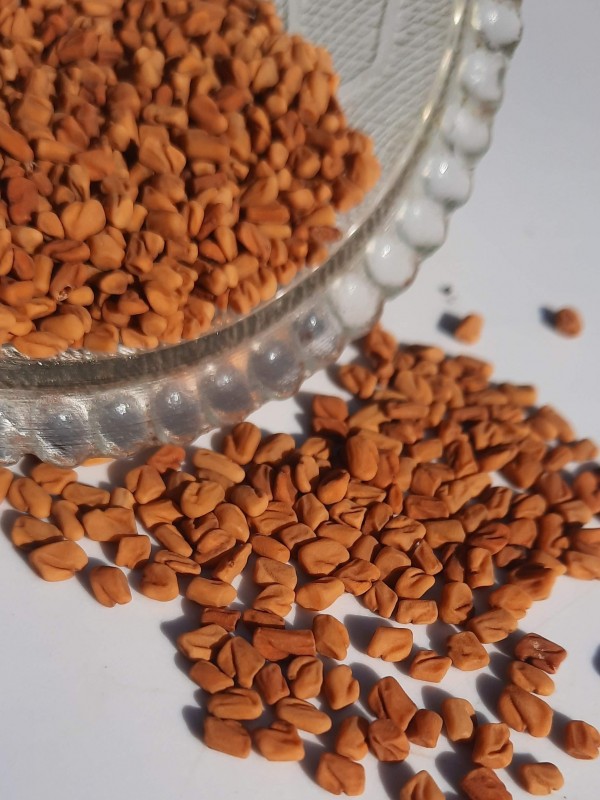 2. For Dry Hair
Grind 2-3 tablespoons of dry methi seeds and add three tablespoons of warm olive oil.
Massage this mixture onto your scalp and let it stay for at least an hour before washing.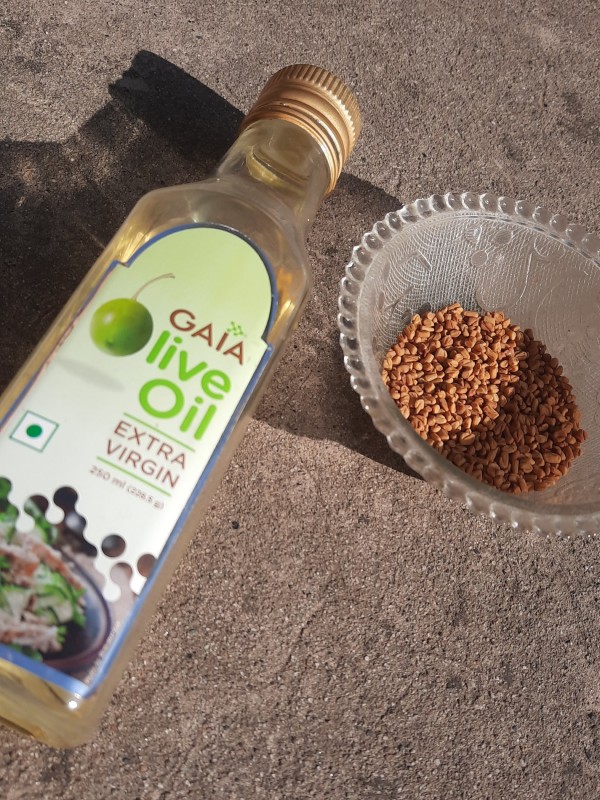 OR
Take two tablespoons of soaked methi seeds and mix it with five tablespoons of curd.
Apply the mixture onto your scalp and ends
Leave it for an hour then rinse it off with mild shampoo.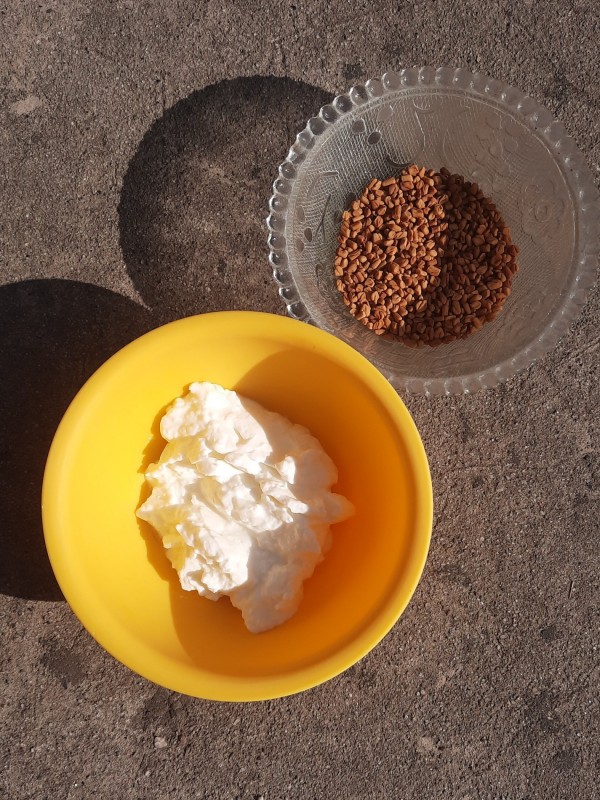 3. For Oily Hair
Mix one tablespoon of lemon juice with soaked fenugreek seeds
Apply it on your hair and let it sit for 10 minutes before rinsing it off.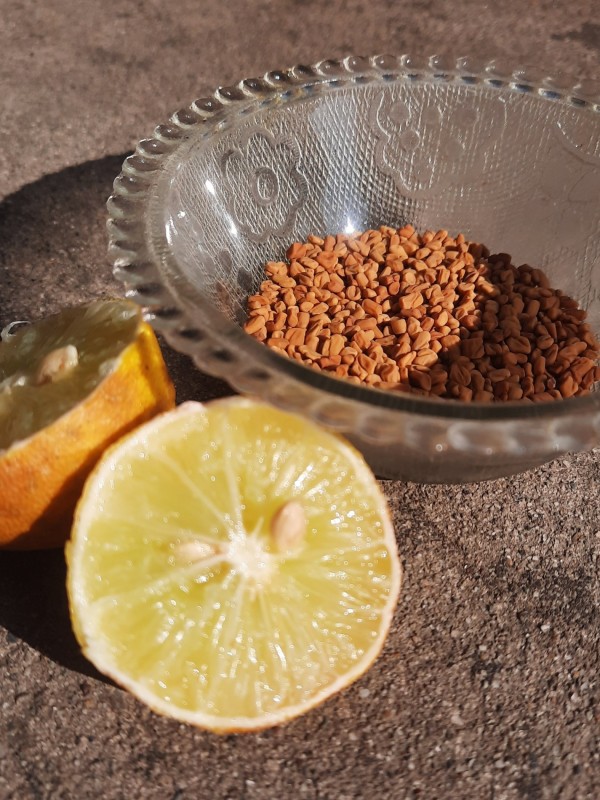 Bottom Line
Natural remedies have their own set of pros and purposes. They take a longer time to show the desired results, but they are always the safest option.
Try these recipes once a week to stop hair fall and notice the difference yourself. Share these natural remedies with your friends who are dealing with hair problems and let us know about their experience.