DIY Almond Face Mask for Skincare
Almond is a great resource of protein and vitamins. It works on various types of skin types too. So, it is a good choice to include some almonds from your kitchen to your dressing table! It cures and corrects skin problems within a short time. Almond face masks are easy to create. And these are the best options for a budget-friendly skincare routine.
Benefits of Almond for Skin
The benefits of almonds for skin is never-ending. Still, we are going to frame some of the definite advantages that you will get after using almonds in face masks. Almonds are rich in Vitamin E., And it is the key secret to healthy skin. It helps to smoothen fine lines. It also nourishes the skin cells from the deep within. Almond extracts help to cure skin issues like dull skin and uneven skin tone.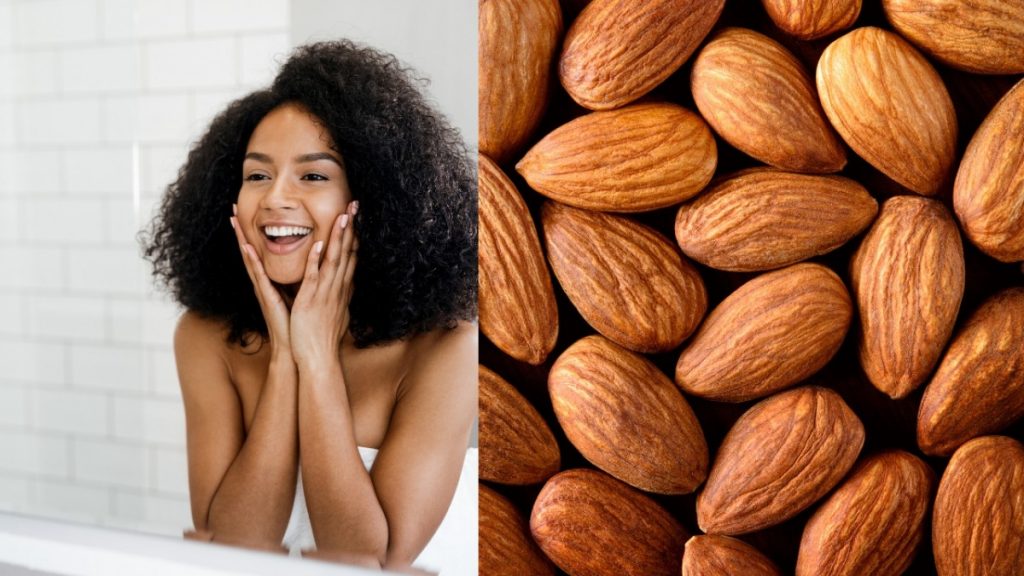 If you get exposed to the sun for a lot of time, then include almonds in skincare. Almonds are extremely beneficial for dry and damaged skin. It repairs the damaged skin after a regular application. Almonds have natural exfoliation properties that help to reduce dead cells. It cures the problems of pigmentation too.
Almonds have the goodness of omega-three and fatty acids. So, this is great for dark circles. It reduces the puffiness of the eyes if applied regularly. Almonds are a great option for including in the daily skincare regime. You will notice visible results after regular use of almond face masks.
DIY Almond Face Masks
Almond extracts are great for curing and healing skin problems. The face masks enriched with the goodness of almonds can be the best choice for skincare. It is suitable for any skin type, including sensitive skin. So, if you are in search of an all in one skincare face mask then check the homemade masks now!
1. Almond and Milk Moisturising Mask
Almond powder and milk can bring back the beauty of your skin once again! It is an easy-going face mask that you can make with ingredients from the kitchen. All you need is some raw fresh milk and almond powder. Add one tablespoon of freshly ground almond powder with two tablespoons fresh milk. Apply the mixture on a clean face. Leave the mask for approximately twenty minutes. Then wash off with lukewarm water. Always apply a moisturiser to restore the natural moisture in skin cells.
Apply almond and milk face mask twice a week, especially during the winter. It will help you to retain the moisture of your skin during the dry season.
Milk and almond can do wonders on dull skin. So, never skip applying the mask if you need an extra glow before any occasion! This mask is suitable for all skin types.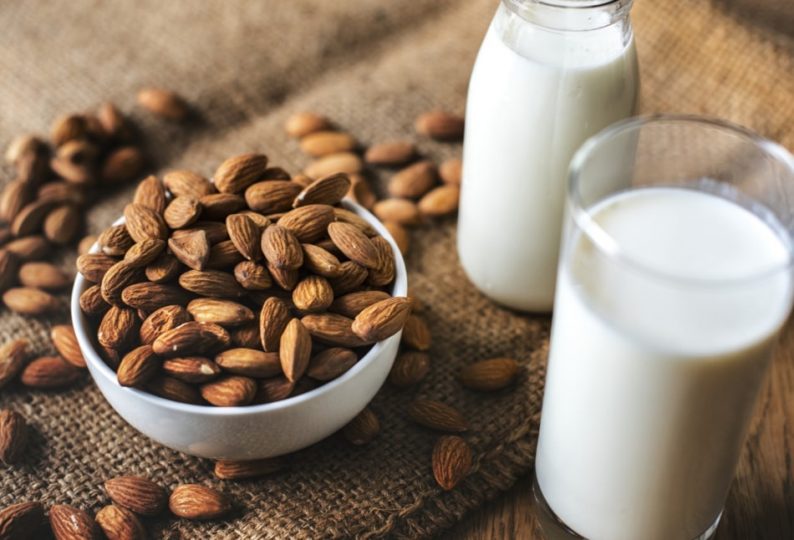 2. Oats and Almond Exfoliating Mask
Oats powder mixed with almond powder can result in a beneficial face mask. You can add some milk or even water to create a paste-like consistency. One tablespoon of oats powder with one tablespoon of almond powder is the main ingredient to work with. Add one or two tablespoons of water or raw milk to make a paste. Apply the mask on a clean face and leave for fifteen minutes. Scrub the skin before you rinse it with lukewarm water. Apply an organic moisturiser after the skincare regime.
Apply oats and almond face mask at least once a week. You will get rid of the dead cells easily.
Getting glowing skin is easy to achieve with such homemade face masks. This mask is not suitable for acne-prone and sensitive skin types.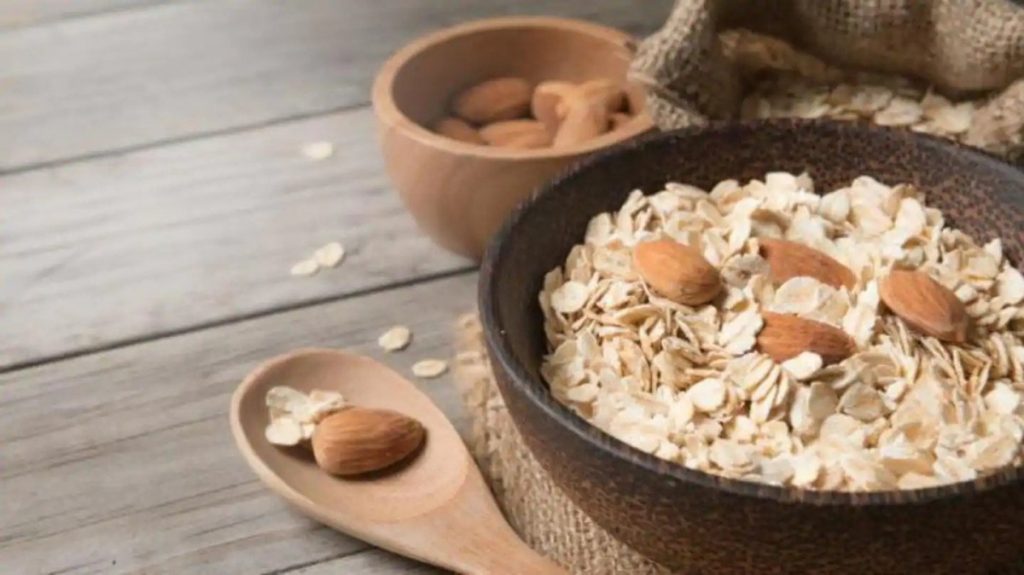 3. Almond and Turmeric Brightening Mask
Almond and turmeric brightening mask works best with gram flour. It has some brightening properties that corrects uneven skin tone. Turmeric clears the tan and pigmentation. One tablespoon almond powder, one tablespoon gram flour and one tablespoon of turmeric powder are the key ingredients of the mask. Add some water to make a thick paste. Apply the mask on a clean face and leave for fifteen to twenty minutes. You can wash off with an organic face cleanser or water. Apply some aloe vera gel for completing the skincare routine.
Turmeric brightens complexion clearing the spots and pigmentation. This almond-turmeric mask works best if you apply it twice a week. You will notice significant changes in skin tone after regular application. This mask is suitable for all skin types.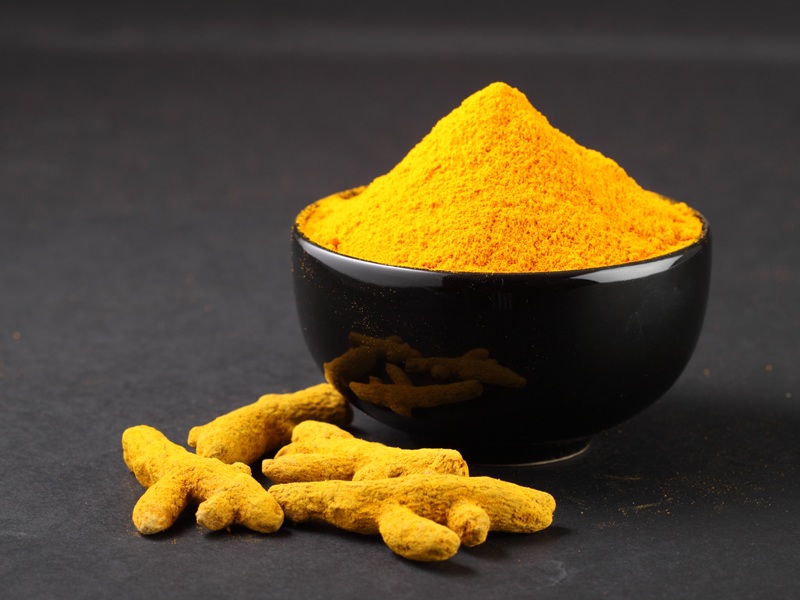 4. Almond and Curd Revitalising Mask
Get two tablespoons of almond powder and two tablespoons of thick curd. The curd must be unflavoured and unsweetened. Mix the ingredients in a bowl and make a clump-free paste. Apply the paste on a clean face and leave for ten minutes. Massage the mask in a circular motion before rinsing off. Always apply a moisturiser to retain the hydration of your skin cells.
Almond and curd mask is enriched with natural nutrients that revitalises your skin. It adds elasticity, maintaining the pH balance of the skin cells. After regular application, you will notice a blemish-free radiant complexion. Apply once a week for the best results. This mask is suitable for all skin types.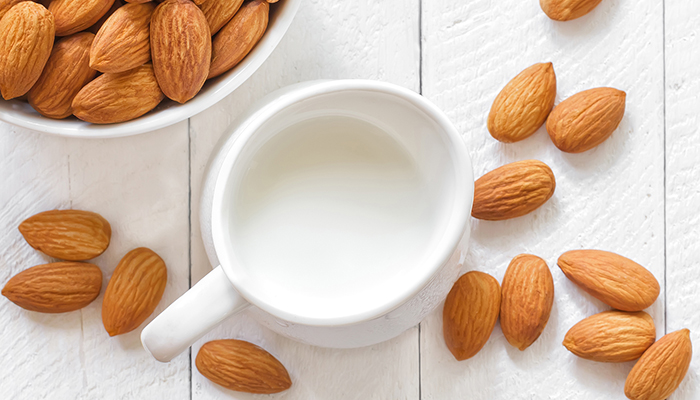 5. Almond and Honey Mask for Glowing Skin
The vitamin E enriched almond paste works best with honey for dry skin. Honey brings back life and hydration to your dry skin. Soak a handful of almonds overnight. Then make a paste of almonds with a blender. Add five to ten drops of pure honey to this paste. Apply this mixture with a brush evenly on a clean face. Leave the mask for twenty minutes. And wash off with a mild cleanser. Always apply a thick moisturising cream for having the best results.
Almond and honey is a perfect combination of damaged skin. It stops the signs of ageing after regular application. Apply this mask at least once a week for the best results. This mask is suitable for dry skin.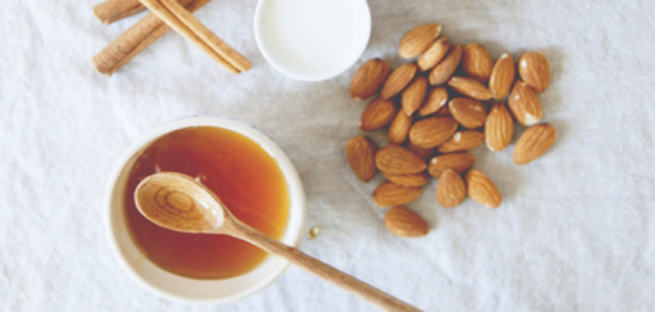 6. Almond and Sandalwood Whitening Mask
Almonds are beneficial for maintaining skin health. But if you want to get rid of heavy dark spots and sunspots then mix some sandalwood oil or powder with it. Soak a handful of almonds overnight. Then grind to make a smooth paste with it. Mix two to three drops of pure sandalwood oil or one tablespoon of sandalwood powder. You can add one teaspoon of milk to bring a creamy consistency of the mask. Now apply the mask in the clean face. Leave the mask for fifteen to twenty minutes and rinse off with lukewarm water. Apply some rose water and aloe vera gel to get the best results.
Sandalwood has beneficial properties that lighten the complexion. It whitens and brightens the skin removing the black spots. Apply the mask twice a week to get quick results. This mask is suitable for all skin types.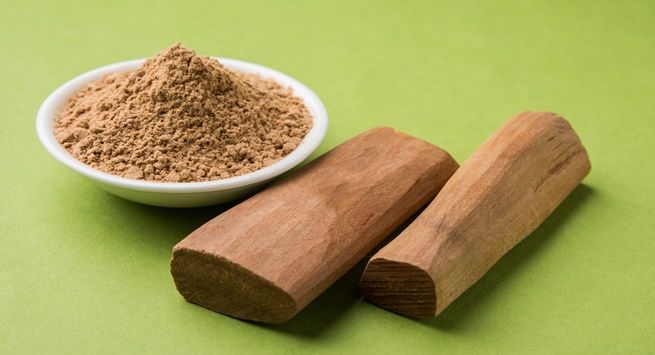 Finally
Almond face masks are the best options for those who need a budget-friendly option for skincare. Moreover, you can easily create the mask according to the skin types. And all the ingredients are easy to get at your doorstep. Most of the ingredients are available on your kitchen shelf! Avoid using the component if you are allergic to it. And enjoy beautiful skin without visiting a salon!
Also Read: