Men's‌ ‌Guide‌ ‌To‌ ‌Doing‌ ‌Pedicure‌ ‌At‌ ‌Home‌
Are you thinking about planning a trip to Goa? Have to complete your gym session and get those 6-pack abs to flaunt on the beach? If yes? There are other areas in your body that need immediate attention. For most men, pedicure and manicure may seem a girly thing. But, this is not the real truth. When it comes to personal grooming, both men and women need to pay attention to. No doubt abs are important, but your legs also need equal amounts of attention. If you are going on a beach holiday, you won't be wearing shoes. Thus, no one would like dirty feet. Your foot should be one of your top priorities when it comes to grooming. Here we present you a guide to pedicure for men at home to ease out the process.
If you are still not convinced that you need a pedicure, we have come up with a list of benefits offered by quality pedicure.
Why one should do pedicure?
1. Get rid of the odour
Even your pets won't like to sit around you if your feet smell. With long hours of work and continuous running in office for one or the other task, sweating of feet is quite natural. You can't get rid of sweating. But, you can definitely get rid of the tacky smell from your feet by getting a regular pedicure. No one likes stinky feet.
Pedicures are one of the best ways to get rid of dry and dirty skin from the feet. This is especially important in the rainy season. Try to get a pedicure every month so that your feet can look clean and healthy. If you can't go out then take time to do it at home.
A pedicure will not only prevent stinky smell, it will also help you prevent all types of bacterial infection.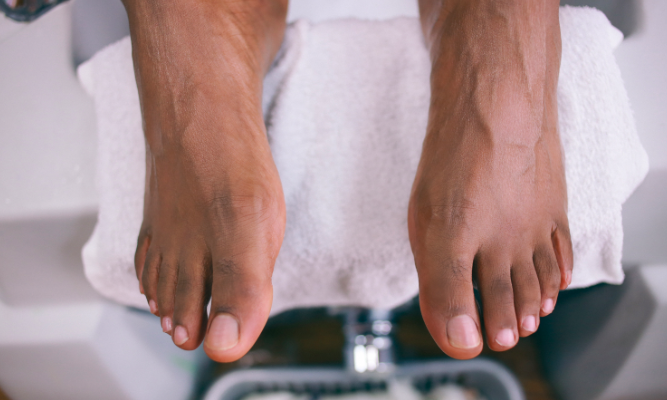 2. Ingrown nails
Men don't pay much attention when they cut their nails. They cut the nails too short or leave the ingrown nails. When you visit a professional salon or parlour, a professional will cut your nails and make sure that your nails are cut properly to prevent any ingrown nail issues. In fact, most pedicures also involve a foot massage and calf massage. Thus, you will be able to get rid of the pain. It will also help you in getting proper blood circulation.
3. Looks good
Men also deserve to look good. Your feet say a lot about your personality. If you don't take care of your feet, it may mean that you don't care about your body and looks. Thus, getting a pedicure at regular intervals will help you in getting the best looks.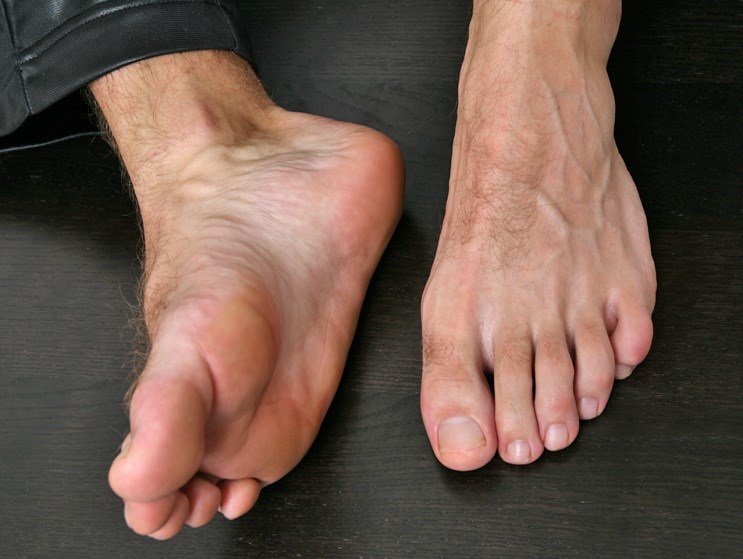 With all these benefits, are you gonna skip your pedicure session? If you are not comfortable visiting a salon or a spa to get pedicure, you can do the pedicure even at your home. All you need to do is follow the below-mentioned tips to do pedicure for men at home.
How to do pedicure for men at home?
1. Cut your nails
The first step towards doing a pedicure is to get a nail cutter and cut your nails. Make sure to keep in mind that the nail cutter is not blunt. Try not to cut too much near the corners or else you may have ingrown nails. Keep safety protocols in mind when cutting nails. If you are not too comfortable cutting nails, you can ask for help.
After cutting the nails, try to use a nail filer to give perfect shape to your nails. Try to give shape to your nails as per your preference. Try to get rid of all sharp edges around your nails.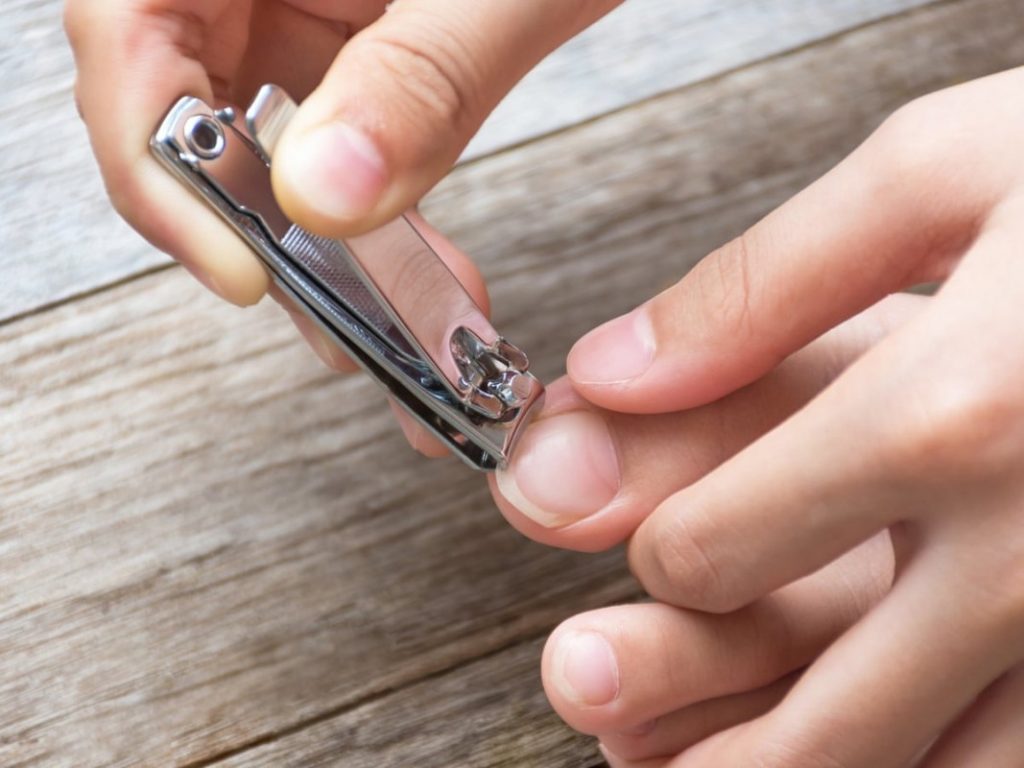 2. Soak your feet
The next step in doing pedicure is soaking your feet. Try to get a foot-soak solution that can help you in getting the needed moisturization for your feet. You can add any ingredient you like as per your convenience and preference. Some of the best ingredients that you can add include the Epsom salt, lemon juice, a bit of shampoo, and essential oil of your choice.
If you are too lazy to collect all these ingredients, you can even use a mild shampoo to get the best results. Try to use lukewarm water to soak your feet as it will help you in getting rid of the dirt.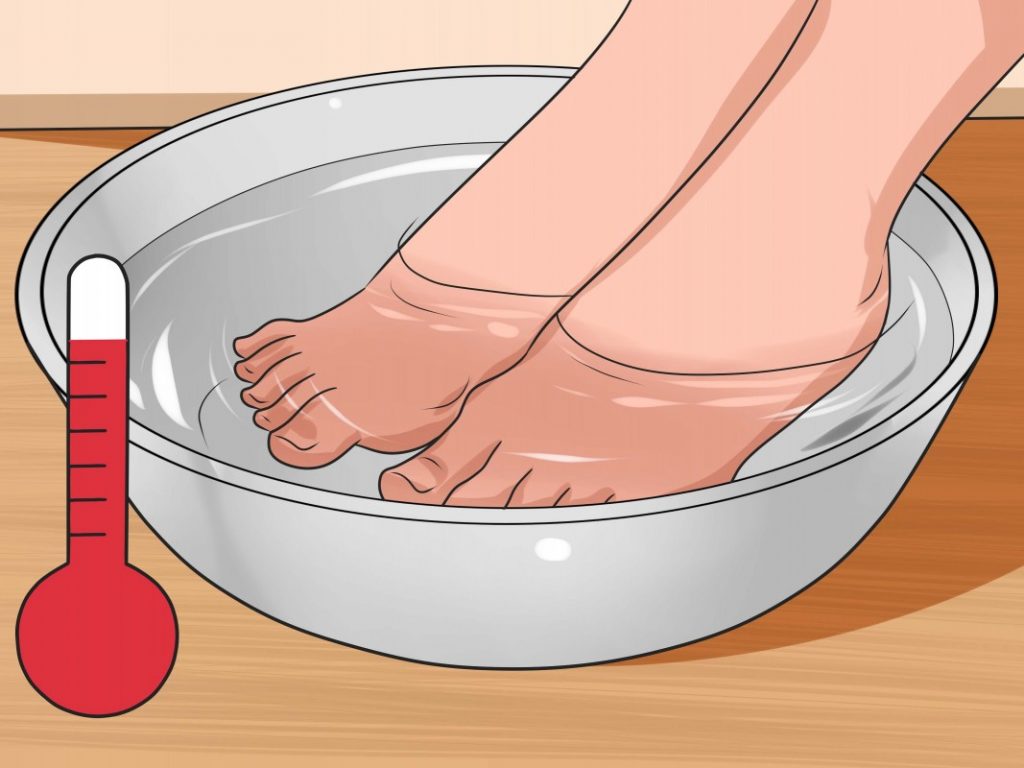 3. Scrub
The next part in the pedicure stage is to use ready-made scrub that is available in the market to scrub your feet. All you need to do is get a little bit of scrub and rub it all around your feet. Make sure to rub it around your nails, especially your toenails. Rub the scrub in your heels as well as ankles. You can even use a pumice stone to get rid of dry and dead skin. Try not to rub too harshly. Rub in a gentle circular motion to get best results. 
Before starting the pedicure process, make sure to get rid of hair on your toes and other parts of your feet. This way, you won't have to face any kind of injuries when you are scrubbing your feet.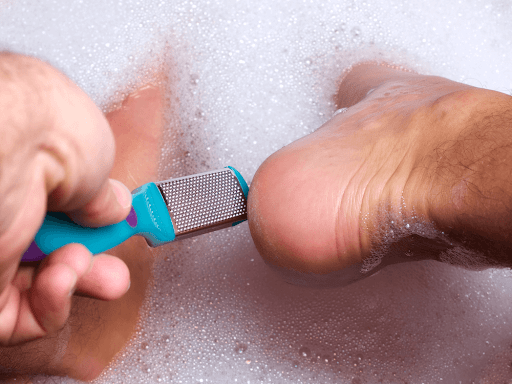 4. Moisturization
The next step in pedicure is to moisturize your feet. Before you moisturize your feet, try to use a soft towel to wipe your feet. Make sure that your feet are completely dry before you apply the moisturizer. Moisturization is one of the essential steps that you can't miss in the pedicure process. Try to use quality lotion or a cream to moisturize your feet. If you have sensitive skin, you can also try to use olive oil or almond oil. Massage your feet properly with the cream or oil. Massaging your feet will also help you in improving the blood circulation. 
Final Word
So, for all those men, who feel grooming is girlish, using this method of a pedicure for men at home is the best way to get perfect grooming without spending a single penny. All products used in the home pedicure might be present in your home. So, don't neglect your feet. Make sure to use the process at least once every week to get beautiful feet.
Gone are the days when meni-pedi was only for women. Everyone deserves beautiful feet. We hope this simple home DIY process for a pedicure will help you get perfect feet. Let us know if you want to get additional details about pedicure at home.