DIY Beer Beauty Benefits: Make Skin and Hair Glow
Beer is a great thing to add to your skin and hair masks for the glow. Beer can be suitable for applicable purposes too. When you drink beer, one can achieve surprising benefits. But using beer to apply to your skin and hair also turns out to be beneficial for your beauty glow. Though it can't make any person happy with high beer addiction habits, drinking too much will not be good. When you drink beer in a moderate amount, it will be healthy, but more can do much harm. Beer is linked to composing enzymes, acids, and other compounds that are useful for your beauty. In your beauty secrets, you can note down beer as a skin and hair glow remedy.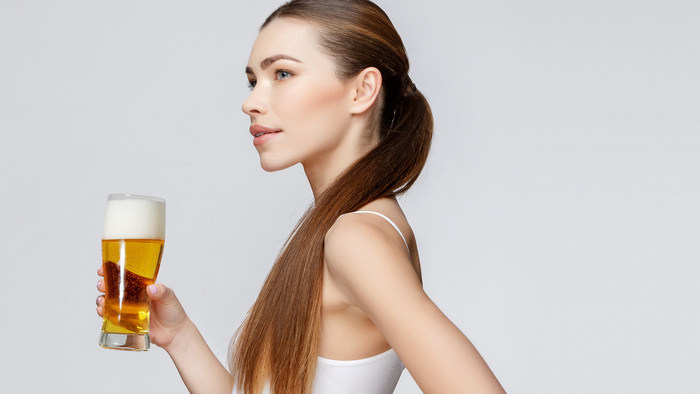 Beer is rich in carbohydrates, calcium, proteins, potassium, sodium, and magnesium. It is also known to compose all B-vitamins such as pantothenic acid, niacin, folate, vitamin B12, vitamin B6, and riboflavin. It can add all the essential nutrients to your skin and hair with such a long list of benefits. For beauty purposes, it can be a great source of antioxidants. When you combine beer with other ingredients, it can emerge as a beautiful face or hair mask. One can regard beer as a great hair and skin cleansing ingredient. It also adds essential nutrients to your skin and makes it glow naturally.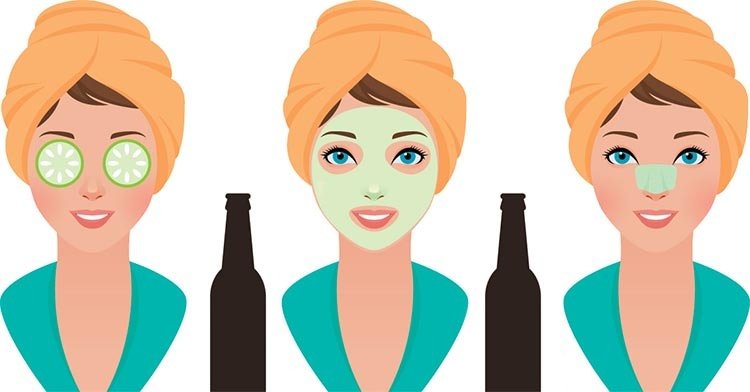 Do you know that beer is much more beneficial than wine? In some studies, it is shown that the nutrients are present much more in beer than wine. Beer is rich in protein and B-vitamins in a much more quantity than wine. In terms of antioxidants, the content is the same in beer as well as wine. In the beer, yeast content is also found that it is good to soften your hair and skin. Some DIY beer beauty secrets of making your skin and hair glow are here:
1. Facial Scrubbing
Beer can be used as a facial scrub to get rid of the pores and enhance your skin glow. Don't just directly use beer on your face as it might not make a scrubbing mask alone. When you're worried about your skin and want to cleanse it naturally, beer can be a great ingredient. In your beauty tips, you can note that beer comes with a lot of surprising benefits.
What do you need?
2-3 strawberries
1-2 teaspoon of beer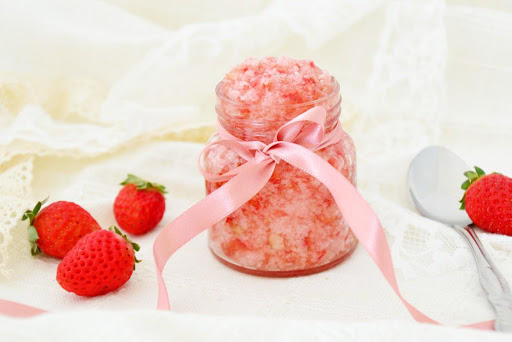 How to make it?
You can take 2-3 strawberries and mash it using a fork.
Mix the mashed strawberries with 1-2 teaspoons of beer to make a paste.
Use the paste on your face and neck.
Now, gently scrub it on your face by making circles for 5-6 minutes.
After the scrubbing, let the paste stay on your face for 15 minutes.
Once done, wash it with clean water and enjoy the glow.
You can use a moisturizer to make your skin shine.
How does it benefit?
Removes radicals: When your face looks dull with the free radicals, you might search for a solution. For a natural remedy, it is best to apply beer with strawberries. It can do wonders on your skin and remove the excess free radicals.
Fights off blackheads: Beer can be a great ingredient when combined with natural fruits to fight off whiteheads and blackheads.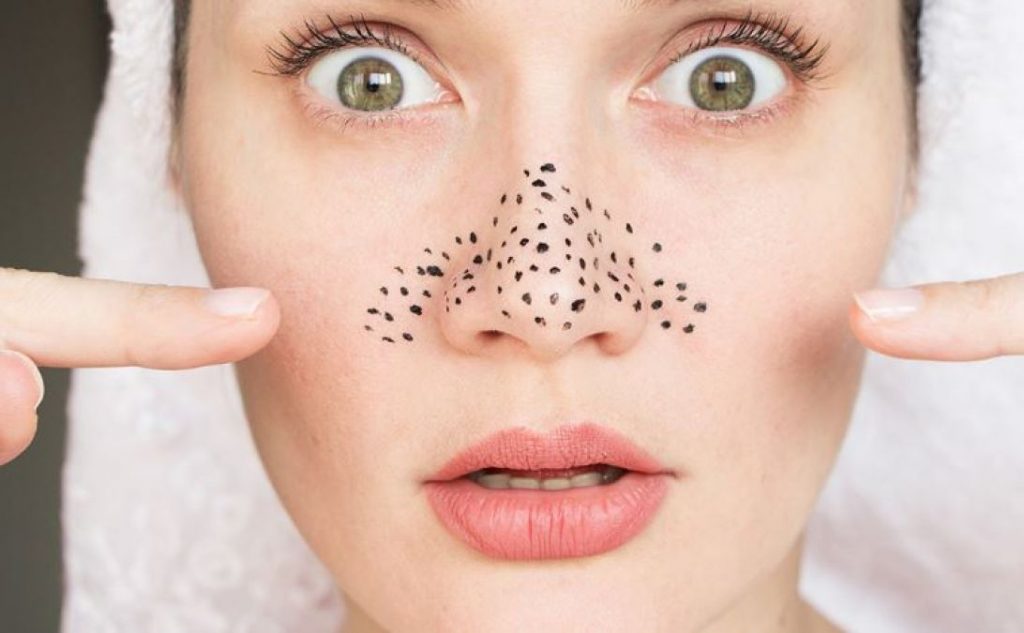 Cell generation: Beer, when used with strawberries, can turn out to be a great mask to generate new cells. It can be an excellent face scrub to get glowing skin in just a few minutes.
Glow your skin: For glowing and refreshing skin, it is best to do a facial scrub. But you might want a natural scrub to protect your skin. For this purpose, beer is a great ingredient that is composed of antioxidant properties. You can reduce any inflammatory particles from your face with the beer scrub.
2. Face Mask
If you're looking for a natural face mask for skin cleansing, it is best to try a beer face mask. Beer works as an excellent remedy to get rid of the unwanted substances on your skin. It can be combined with other ingredients to make a good face mask. One can remove the dead cells present in your skin with the beer face mask. You can also use it weekly to keep your skin fresh and glowing.
What do you need?
One egg white
2-3 almond oil drops
Two teaspoons of beer
How to make it?
Whisk an egg white in a clean bowl and add two teaspoons of beer.
Use 2-3 drops of almond oil in the paste.
Mix it well to make a good paste.
Once the ingredients blend perfectly, your paste gets ready.
Use it all over your face and neck as a face mask.
Let the face mask stay for 10-15 minutes until it gets dry.
Take the cover away from your skin using clean lukewarm water.
After washing, apply some moisturizer to keep your skin smooth.
How does it benefit?
Pores reduction: Most often, pores are a significant concern in skin problems. It is best to try a natural remedy to get rid of the pores. Using the beer face mask can be beneficial in reducing pores from your skin.
Refreshes the skin: Another benefit of the beer face mask is skin refreshing. Beer can be excellent when combined with almond oil and egg white to tighten your skin and keep it firm.
Skin hydration: You might want a face mask that works as a skin hydration mask. If so, then you should not miss the beer face mask. It can be a great way to enhance your skin glow and hydrate it.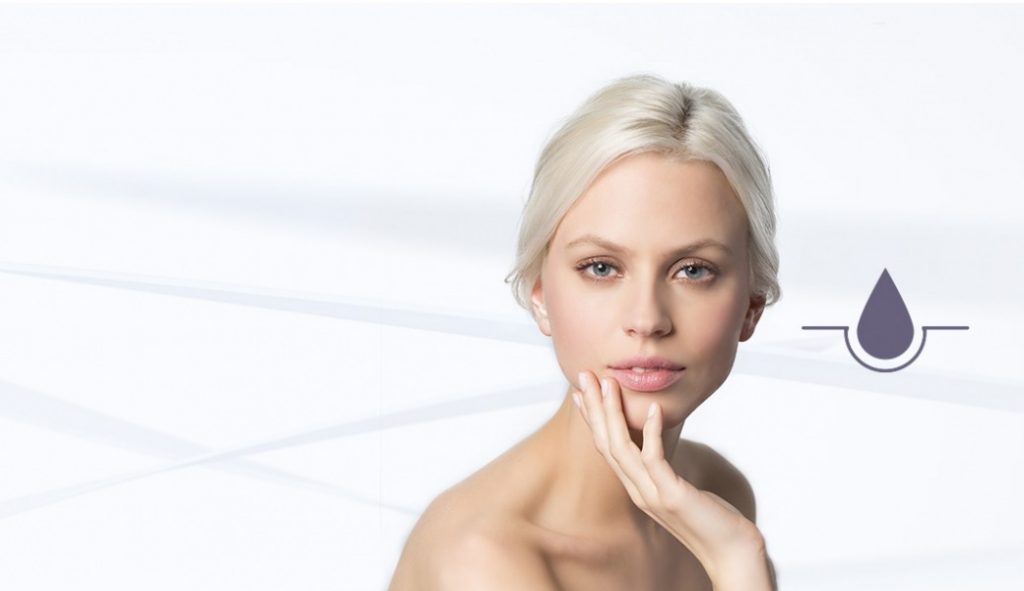 Reduces sebum: The excess production of sebum on your skin can result in pimples or acne. If you're also facing such a skin condition, it is best to try the beer face mask. It helps in lowering sebum production and keeps your skin protected from acne.
Skin cleansing: Beer works as an excellent skin cleanser and helps remove the dead cells. It is composed of natural vitamins enhancing the skin elasticity. Beer cleanses the skin by balancing the pH level of your skin and makes it nourished.
3. Hair Mask
Many people are suffering from hair problems and want to enhance their hair glow. If you're going to make a natural hair mask to protect your hair and make it nourished, then the beer can be the best ingredient. Beer is composed of nutrients that can add volume and glow to your hair naturally. If your hair gets proper hydration and nutrients, it can look good. With a beer hair mask, you can keep your hair hydrated and glowing.
What do you need?
One egg yolk
Banana
½ cup of dark beer
One teaspoon honey
Read more about egg hair masks here: Egg And Coconut Oil Hair Mask For Hair Growth: Benefits & How to Make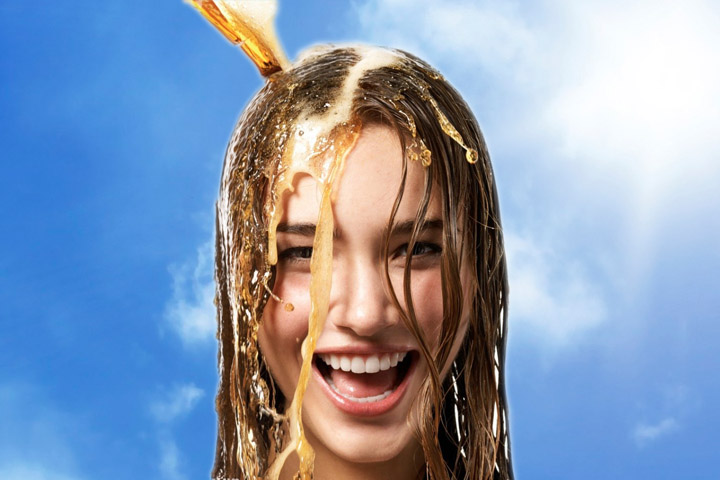 How to make it?
In a bowl, add one egg yolk with banana slices.
Pour one teaspoon of honey into the mixture and add dark beer to the paste.
Blend the mix perfectly to make a paste.
Apply the hair mask gently over your scalp and hair strands.
Use a plastic cap to cover your hair and let it stay for 2 hours. Your hair will soak all the ingredients.
Use a mild wash to shampoo your hair.
You can use the hair mask weekly to enjoy nourished and soft hair.
How does it benefit?
Adds volume: When you want to keep your hair look fuller and enhance hair volume, it is best to try the beer mask. Beer is composed of B vitamins that are beneficial in adding volume to your hair.
Straightens the hair: If your hair looks terrible when kept open, you might have tried straightening it. But what is best when you hold it straight using natural methods! A beer hair mask can be an excellent method to keep your hair straighten and look nice.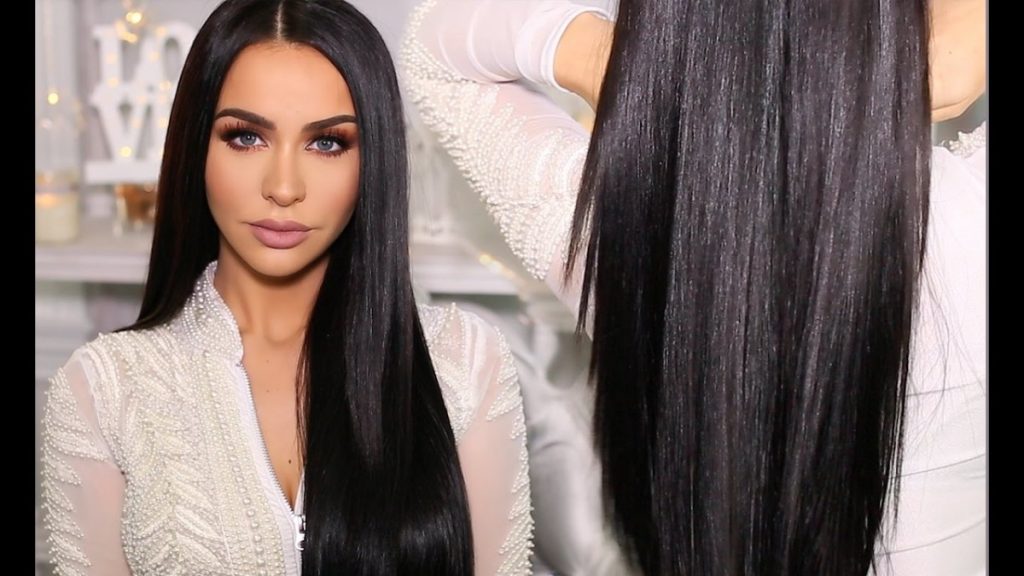 Clean your hair: When you go out with loose hair, grease and dirt get into the hair. It can damage your hair and make it dirty. If you want to clean your hair, it is best to try a beer hair mask that removes all the dirt easily.
4. Hair Conditioner
Most people face hair smoothening problems and a lack of a good hair conditioner. If you want to conditioner your hair with a natural hair conditioner, beer can be a useful ingredient.
What do you need?
One teaspoon jojoba oil
1 cup of warm beer
How to make it?
Once done, shampooing your hair, it is best to apply a hair conditioner.
Take 1 cup of warm beer and mix it with one teaspoon of jojoba oil.
When mixed thoroughly, one can apply it as a hair conditioner.
Let the hair conditioner stay for 3-4 minutes and wash it with lukewarm water.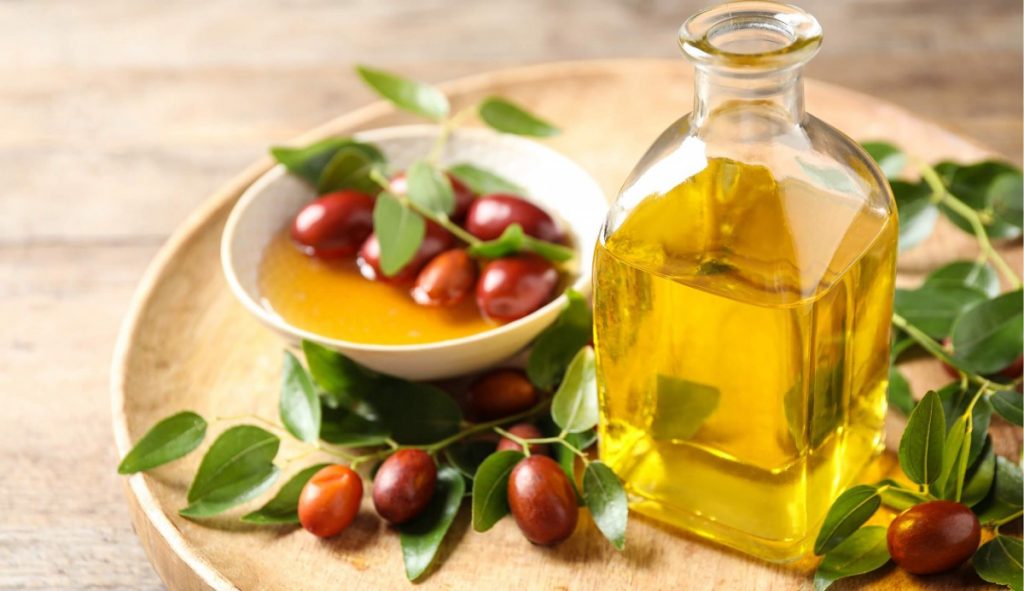 Don't use hot water to rinse your hair. If you feel that oil is present in your hair, shampoo it and use beer to rinse your hair.
How does it benefit?
Keeps hair healthy: If your hair is getting damaged and losing volume, it is best to try the beer hair conditioner. It can be excellent in keeping your hair healthy and glowing.
Shines your hair: If you want a hair conditioner to keep your hair shining, it is best to try a beer conditioner.
Conclusion
With the essential nutrients, the beer turns out to be an excellent product for skin and hair glow. One can start using a beer face mask, hair mask, hair conditioner, and face wash in their beauty routine. With the DIY beer beauty products, one can enjoy glowing skin and shining hair. So, try one of the beer beauty products and enjoy incredible benefits.
Don't forget to share your experience in the comments below!