Egg And Coconut Oil Hair Mask For Hair Growth: Benefits & How to Make
Looking for home remedies for hair growth? Tried a lot of expensive hair products but disappointed? We are sure you must have tried several things but failed to reach good results. Well, everyone does that! We get to know about products through word of mouth, advertisements, etc., and try it on ourselves without knowing entirely about the product. The product works at times, leaving behind excellent results, but it doesn't use many times, leaving us disappointed.
The kitchen is the key and has all the answers. Well, this is very much correct.
Nowadays, people have involved themselves with home remedies – hair, skin, etc. When you log in to YouTube, you will find a lot of DIY videos that work. It gets challenging to manage long hair and maintain quality. Don't worry; if you are looking for a home remedy for hair growth, we will help you out.
We are sure that you must have heard about a lot of hair masks for hair growth but did you know that egg and coconut oil hair masks for hair growth can do wonders. You might be thinking that eggs leave an unpleasant odour, but that's not entirely true; if you wash your hair properly with a mild shampoo, the egg odour goes away. Are you ready to read in detail how egg and coconut oil hair masks help in hair growth?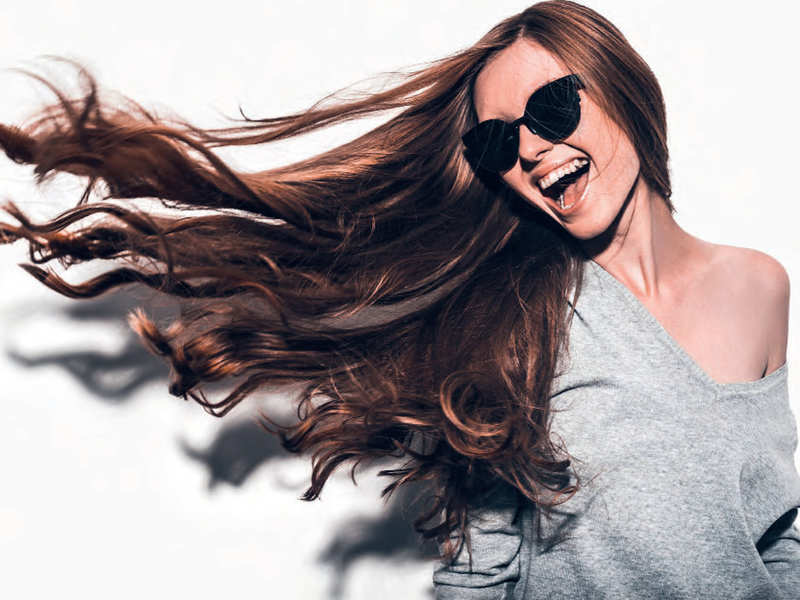 Egg And Coconut Oil Hair Mask
Egg and coconut oil have their benefits, but when applied together, they give some fantastic results. You must have often heard your mothers using coconut oil for profitable hair growth and quality. People have trusted coconut oil for decades. On the other hand, eggs have the right amount of protein. It also has some essential minerals like niacin, riboflavin, magnesium, potassium, and sodium, which play a crucial role in hair growth. Let's read about the benefits of egg and coconut oil for hair differently to understand better.
Benefits of Egg for Hair Growth
A lot of things might cross your head before you apply raw egg on your hair, but it's worth giving a shot.
Prevents hair damage and breakage: Many factors make your hair damage, and pollution is one of them. Proteins present in eggs rebuild the damaged keratin in your hair structure and prevent them from damage. Egg also improves the hair texture and prevents your hair from split ends, which does not let your hair grow properly.
Egg is a rich source of protein. Protein reaches the roots through the scalp and nourishes them by making them strong. The nutrients in eggs help boost the hair growth process making them healthy.
Improves hair quality and elasticity
Egg adds shine to your hair, making them look good and healthy. Also, biotin is there in egg yolk, which hydrates your hair and improves the elasticity.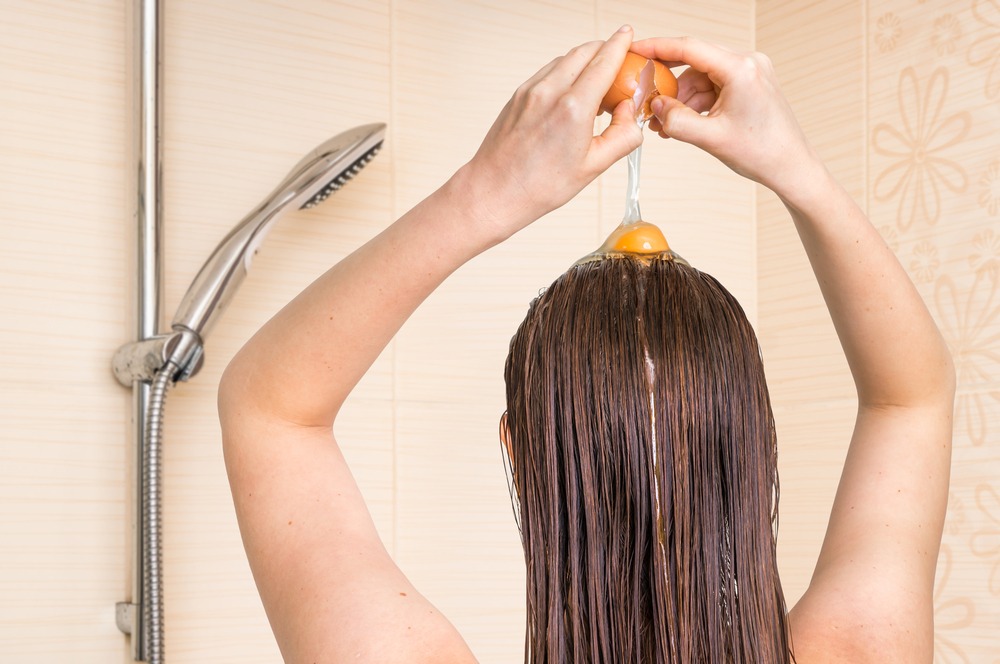 Benefits of Coconut Oil for Hair Growth
People use coconut oil for many things like cooking, skin, and hair. It gives excellent results when applied correctly. Coconut oil also helps in hair growth.
Coconut oil gives all the essential nutrients that your hair requires and keeps them moisturized.
Everyone must have heard at least once from their elders that oiling is essential. Yes, this is true. Oiling plays a significant role in preventing hair from damaging and a lot of other things.
We apply many things like hair serum or use hair straightening machines, which tend to damage the hair and make it weak, causing hair loss. Coconut oil reaches the scalp providing them with the necessary nutrients and makes them strong.
Eggs and coconut oil have such good benefits. Imagine what miracle will happen when combined. Hair masks are a thing now. Egg and coconut oil hair mask is an excellent combination if you are looking forward to hair growth. Together they make the hair more vital than ever, adds shine to your hair, and the list is long.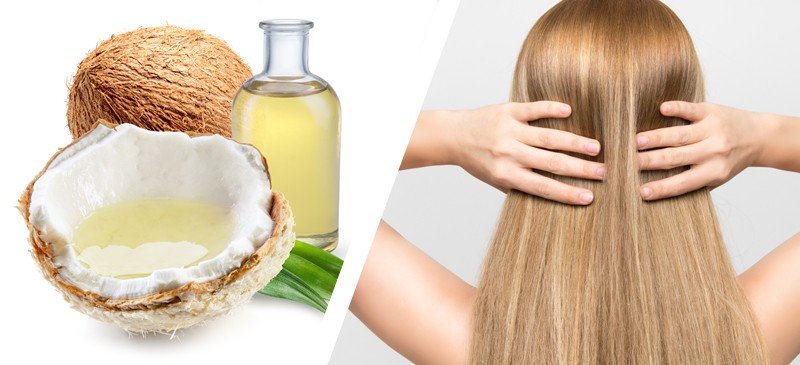 Making the Perfect Egg and Coconut Oil Hair Mask for Hair Growth
Many DIY videos are telling about the benefits of different hair masks. Egg and coconut oil hair mask can do wonders if made and applied correctly. Below mentioned is the method which will help you make a perfect hair mask for yourself.
What do you need?
Two tablespoons melted coconut oil
One egg
It might vary according to the hair length.
How to use it?
Take a bowl. Mix egg and coconut oil correctly until it is thoroughly blended.
Take a spray bottle and fill in some water. Use the spray bottle to wet your hair a little.
Apply the egg and coconut oil mixture properly on the damped hair by sectioning your hair. Apply it properly all over. Note that your hair might get a little hard because of the egg, but there is nothing to worry about.
Apply it all over, especially at the tips of your hair and least towards the scalp.
Once you have evenly applied the mixture, use a shower cap to cover your head. It keeps your head warm and lets the hair absorb the essential nutrients from the variety.
Now you can sit and relax for 20-30 minutes and wait for the mixture to dry.
Last but not least, use lukewarm water first to wash your hair to remove the hardness, followed by your regular shampoo and conditioner.
It might look complicated and lengthy, but it's a straightforward process with excellent results. You can apply this mixture twice a week for good results. Make sure you use the right products in the right quantity. Follow the method step-by-step and do not jump any of the steps. Using the egg and coconut oil hair mask regularly will give good results in less time.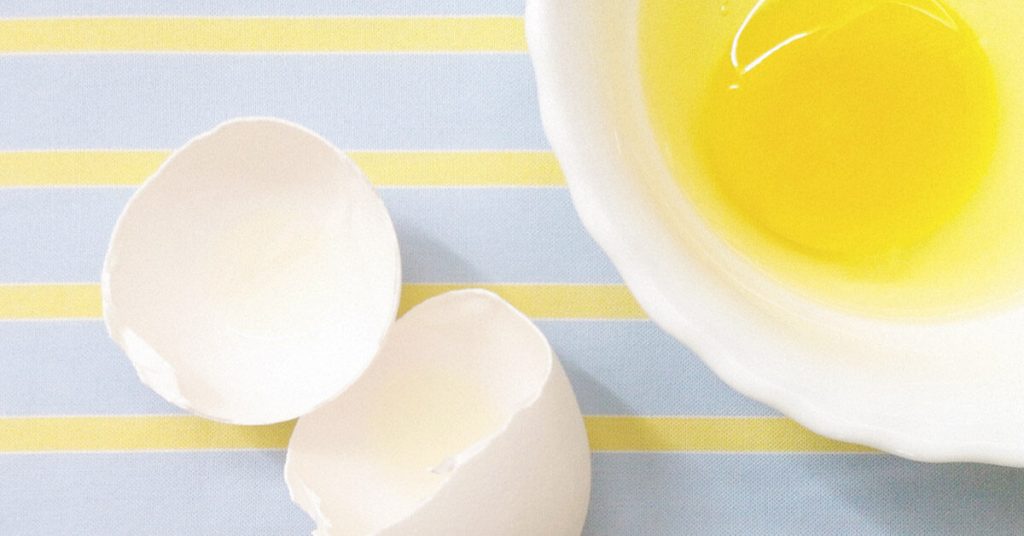 Conclusion
Many factors directly affect the quality of your hair, like stress, pollution, etc. Some people confront such factors now. But not to lose hope because every problem has a solution. Egg and coconut oil hair mask helps hair growth and adds shine to your hair. It keeps the hair hydrated and moisturized, making them look healthy and good.
Many experts also recommend that consuming egg or coconut oil directly also shows some good results, but you get to see the best results when applied directly on hair. Easy and inexpensive way of protecting your hair from damage and increasing the hair length. It is easy to use and apply and is suitable for any hair type be it dizzy, dry, oily scalp.
So don't feel scared whether this hair mask will suit you or not. We are sure that you are going to love the results and suggest others too. We are not just vocalizing it because we have heard it or read it somewhere but because it works.
Don't believe us? Why don't you give it a try yourself and see the miracle happen with your own eyes?
We are sure it won't leave you disappointed but rather push you to try it again and again. So, hurry up and start making your hair mask now. Try now, and thank us later!
Also Read: 8 Best Coconut Milk Hair Packs for Hair Growth and Conditioning