Benefits of Hot Oil Treatment For Black Hair & How To Do
A hair care routine is important for visible hair growth. There are various types of treatments both natural and chemical to improve the quality of hair. But natural hair treatments are safer than chemical ones. A natural hair care routine is safe for all types of hair. Hot oil treatment for black hair is one of these to improve hair texture and hair growth. It is effective to retain the natural black colour of the hair.
Here we are going to disclose some super secrets for black hair and how to do all these. It is easy to maintain when you know the basics of hair care routines.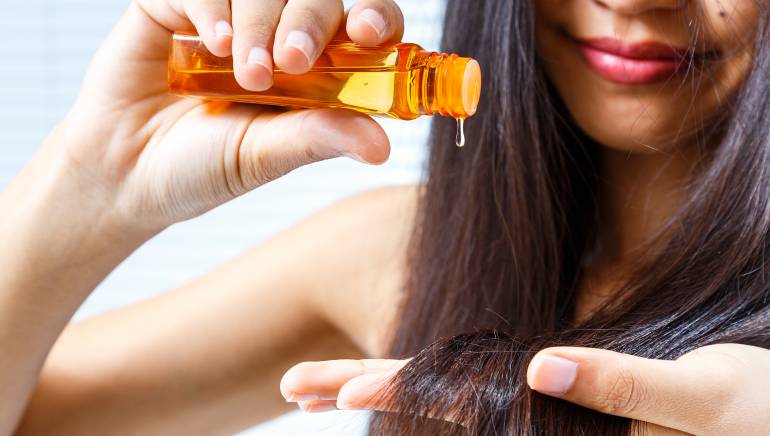 Hair oil: Important factors to know
Human hair contains natural oil and it works as a protective film against dust and pollution. But after going through various hair styling products and pollution the natural oil might lose effectiveness over time. And this is the time when you need to oil hair to retain its natural oil. You will see significant results after using hair oil regularly.
Some factors are important to know before you start with hair oil treatments.
1. Choose organic oils
Organic oils work well on various hair problems. This is a safe option for those who love to pamper hair with all-natural products. Organic oils are good for any age group. Organic oil might be a bit costlier than common hair oils but the effectiveness is better. So, choosing organic oils is the first step to a good hair day! You can check for the cold-pressed virgin oils for great results.
2. Get a patch test done
Always get a patch test done before using any hair oil directly to the scalp or hair. It makes your hair care routine tension-free as you can easily detect any sign of allergy after doing a patch test on your skin. Ayurvedic or all-natural products can also become a significant cause of allergy!
3. Choose oil as per the hair issue
Choosing oil as per the hair issue is the most important thing one should know about the hair care routine. Most people buy haircare products following the trend of the market. But it does not work always. First of all, try to understand the hair issues and scalp problems you are going through. Then search which hair oil can do the job for you! If possible take advice from the hairstylists.
4. Check the shelf life of the oil before using
Hair oils come with expiry dates! Some people are not aware of this and tend to use it even after the product's shelf-life. It might be the cause of allergy and hair loss! So, checking the shelf-life of the product gets the job done!
Benefits of hot oil treatment
There are many types of benefits of doing hot oil treatment. It prevents premature greying, dandruff and hair loss. But there are some details about it that you must know before starting with the treatment.
1. Basics of hot oil treatment
Hot oil treatment is a well-known therapy that helps to regain hair strength and vitality. It is effective as well as easy to do. You can do hot oil treatment both at home and salon as per the conveniences. It helps to maintain naturally black and healthy hair.
Choose good quality carrier oils for hot oil treatments. Carrier oils carry the essential nutrients to the skin that means the scalp. Carrier oils are meant to be massaged on skin, scalp and even on hair. These are plant-based oil. You can dilute essential oils with carrier oils to get effective results. But carrier oils alone work well also. You must keep in mind that you cannot use essential oils directly on your skin or hair. You will have to dilute them with carrier oils before applying.
2. Best oils for hot oil treatment and the benefits
There are various types of carrier oils available in the market. But among these, you will have to choose the most effective ones for your hair condition!
1. Coconut oil
Coconut oil is one of the most popular carrier oils in the market. It is effective for many hair conditions. You can easily get a bottle of extra virgin cold-pressed coconut oil at supermarkets or even online stores. There are multiple benefits of using coconut oil in hot oil treatments. It contains lauric acid which moisturises the scalp and hair to soothe and hydrate.
If you have dry and damaged hair then choose coconut oil for hot oil treatment. It is the ultimate companion for healthy and black hair. If your hair has damages due to heat styling then coconut oil is the most ideal choice for hair growth. You will see voluminous naturally black hair after using it for a month or two.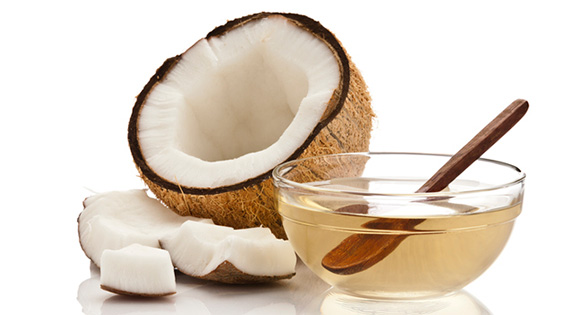 2. Olive oil
Olive oil is a naturally nutrient-rich carrier oil. It contains vitamin A and E which are good for hair growth. If you have frizzy and dull hair the choose olive oil for hair treatments. It is suitable for hot oil treatments. Olive oil is easily available in offline and online markets. It conditions the hair shaft deeply so that it regains its strength. If you want naturally black and shiny hair then olive oil is the best choice for you. It also repairs the split ends and prevents further formation of split ends.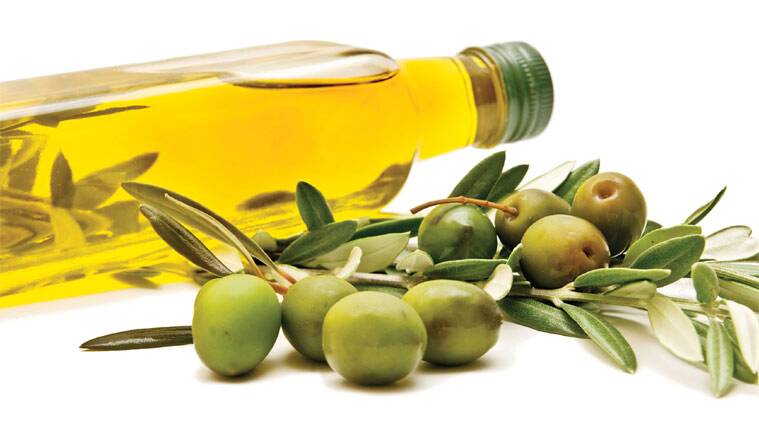 3. Almond oil
Almond oil is beneficial for hair growth. It is good for preserving natural moisture in the hair. It has biotin, Vitamin B 7 and natural SPF 5. Natural antioxidants in it help to grow hair. It makes your hair black, shiny, manageable and healthy. It is good for frizzy and dull hair. The hair shaft gets moisture and strength at the same time. It is effective to prevent hair loss. Almond oil helps to cure dandruff too.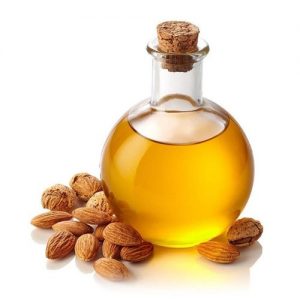 4. Avocado oil
Avocado oil is a great option for shiny black hair. It has essential nutrients that help in hair regrowth. It also nourishes the scalp. It has biotin which is effectively good for any hair type. It also contains required antioxidants. Avocado oil is enriched with essential fatty acids. It also has Vitamin B-5, E and A. The minerals in it help to regain the vitality of the hair.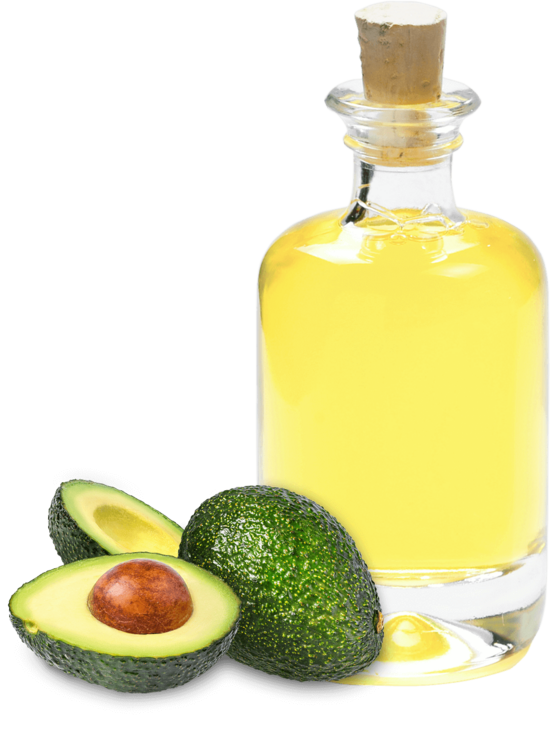 5. Jojoba oil
Jojoba oil is a natural moisturiser for hair. It soothes and moisturises the scalp. A healthy scalp is key to get healthy hair. And Jojoba oil is what you need for shiny black hair!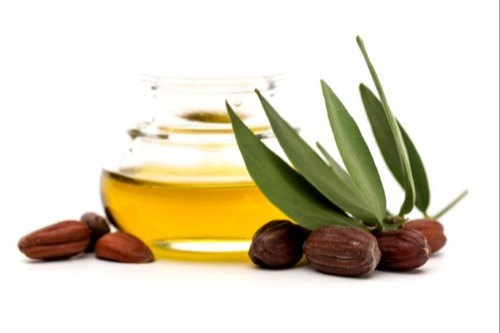 6. Castor oil
Castor oil has some nutrients that prevent premature greying of hair. It helps in hair growth too. This oil has a thick consistency. So, use it mixing with olive oil.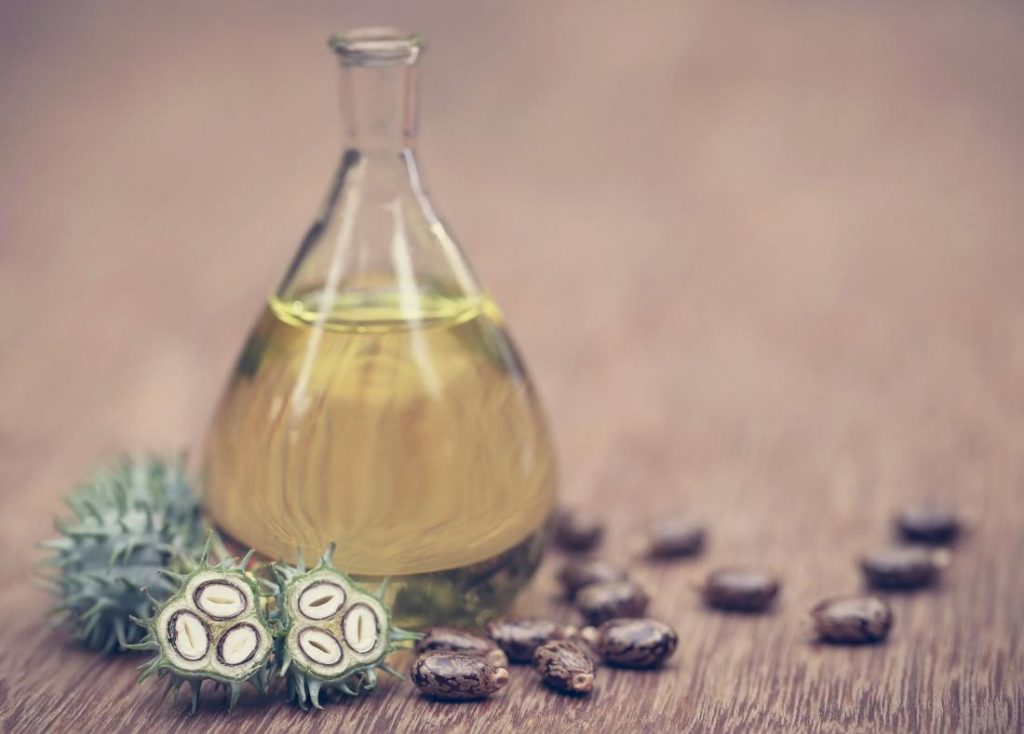 Hot oil treatment method
One must know the basics of the hot oil treatment. Follow the steps to achieve the best results after the hot oil treatment. Before starting with hot oil treatment get some things handy! You will need a towel, warm water, carrier oil of your choice, double boiler to make the oil warm. You will also need organic shampoo, conditioner and hair serum.
Before starting with the treatment, brush your hair to detangle any knot. Make sure your scalp has no dirt. Otherwise, wash off the hair with shampoo and apply oil after drying the hair.
Warm the oil in a double boiler. Apply the oil to the scalp with fingers. Then massage the scalp. And do not forget to apply the oil to the hair shaft. Then, wrap the hair with warm oil. Now leave the oil for about twenty to thirty minutes.
After the hot oil treatment, it is mandatory to wash the hair with good quality organic shampoo. Always apply a conditioner after shampooing. Towel-dry hair after rinsing off everything. Apply hair serum to finish the treatment. You can style the hair as usual or leave it like this.
Hot oil treatment works best when you continue using organic hair products. Stop using chemical hair styling products to get the best results. Use carrier oils that suit the hair condition. And stop using it if you see any sign of irritation or hair fall. You must do hot oil treatment at least twice a month. You can do it every week also.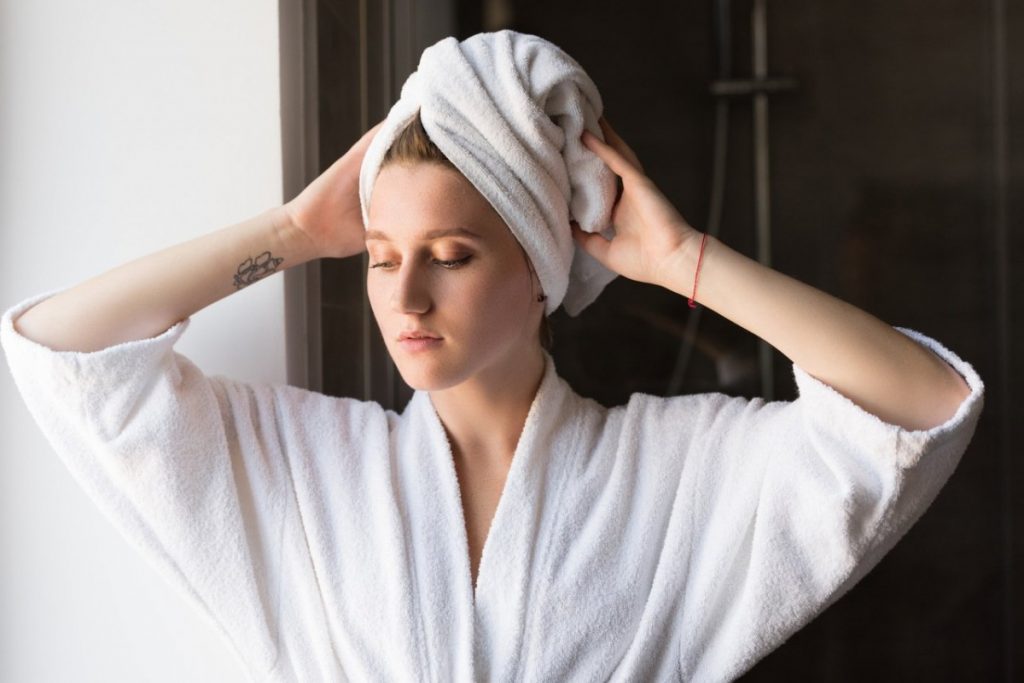 Concluding note
Hot oil hair treatment is good for scalp health. If you are looking for organic hair treatments at home, hot oil treatment is the best option. It will help to regain hair density and shine. And you will notice stronger and healthier hair within a month or two. You will see visibly voluminous black hair after a few weeks of hot oil treatment. Follow the method of doing hot oil treatment to get the ultimate benefit from it. So, you are on your way to good hair days!