Should You Wet Your Hair Everyday: Is It Safe?
You would agree if I say,  a hair wash not only makes you feel fresh but also makes you look good. But should you wet your hair everyday?
The climatic conditions have changed drastically in the last few years. Due to this change in the environment, pollution and other harmful content in the atmosphere have increased on a large scale. These days, people are very worried about their skin and hair condition and, hence, often end up with questions that make them upset. One such question is should they wash off their hair every day or not. 
Well, do not worry at all as here we are up with perfect and suitable answers to your questions. These answers would clarify your doubts and queries and give you an idea about the proper maintenance of your hair. You must have noticed that these days, people are tending to keep short hair. It is always being said that this is happening due to changing trends and fashion.
But, one more important reason behind this is people are unable to maintain long hair for a long period. Increasing dust and pollutants in the atmosphere making hair quality go duller and duller. Therefore, it is very essential to take proper care of your hair to keep its quality good and make them strong and glossy. 
Should you wet your hair everyday? Hydration: Need of your Hair 
Whenever you have a question about whether you should wash your hair daily or not, always remember that hair needs hydration. Yes, our hair needs regular hydration which can be only available through the water.
You can wash your hair daily because it would make your hair feel hydrated and give it a proper temperature to grow. But, there are many things which are to be taken care of after wetting your hair with water. Following are some of them:
Do not use thick and heavy cloth material to make your hair dry. 

Take a cotton cloth that is soft and lightweight to dry your hair. 

Do not use any mechanical instrument to dry your hair such as a hairdryer machine etc. This takes away the natural oil pregnant in your hair and makes it look dull and frizzy. It is advisable to let your hair dry naturally until and unless it is very urgent for you. 
Another thing which you must take care of is wet hair is always weak. Therefore, you should not use a comb in wet hair. Combining wet hair might give you easy untangled hair but ultimately, it would lead to more hair fall. 

Do not tie wet hair. Keep your hair open until it gets dry properly. It will keep your hair fresh, strong, and fragrant.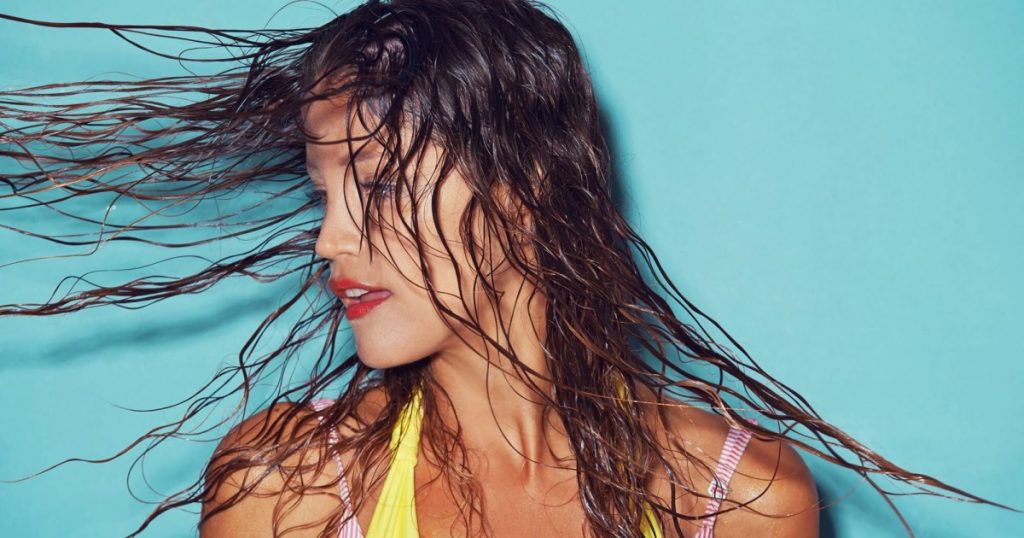 So above were a few tips for the people who tend to wet their hair daily with the help of water. You can remain carefree if you are wetting your hair daily only if you are following the above-mentioned tips and ways. Another thing you must take care of is that you must give water to your scalp and hair roots.
Yes, just like plant roots use water to grow, your hair roots and scalp also require water to grow. 
How often should you wash your hair?
It does not require washing with shampoo and conditioner every day. You should wash your hair with shampoo only two to three times a week and not daily. This is because shampoo can take away the natural look of your hair and make it look dry and dull. The shampoo has a cleansing agent which can wash away natural oil percentages in your scalp. Therefore, make sure if you're wetting your hair daily, you do not use shampoo and conditioner. Make possible use of water only to wet your hair.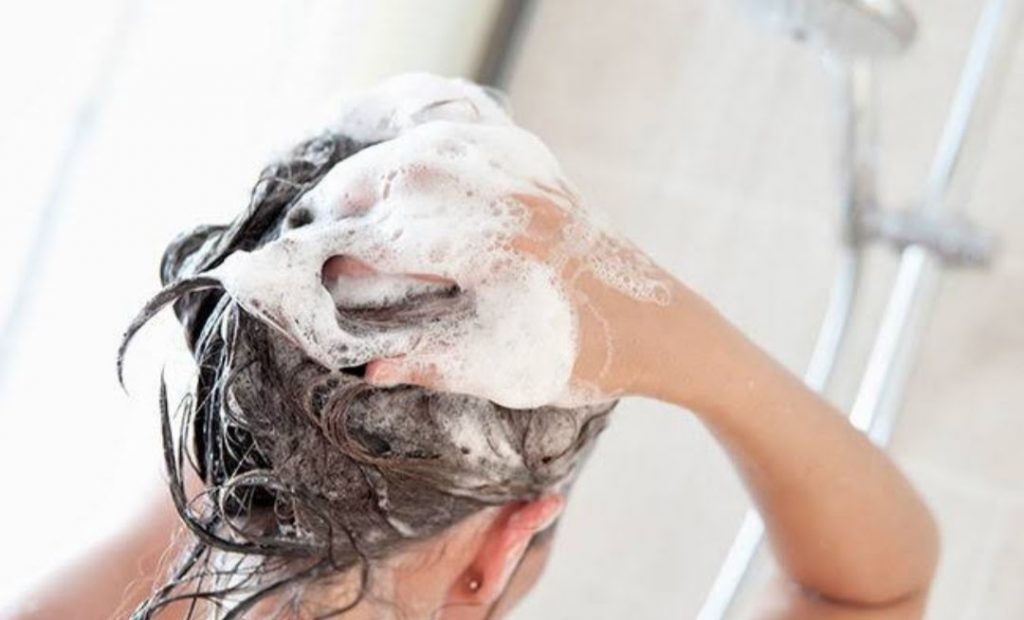 Wet your Scalp Too
You are not just required to wet your hair but you should also take enough care of your scalp too. Yes, the growth of your hair is directly associated with your scalp. Here are several people who just wash hair and forget to wash and clean their scalp. Due to their carelessness with the scalp, they have dandruff and other hair-related problems.
Therefore, whenever you wet your hair, make sure that you are using water to wet your scalp as well. Whenever you put water on your scalp, give a gentle massage to your scalp. This massage will open up the closed pores of the roots of the hair and make your hair growth rapid and effective.
Final Word
Next time you wet your hair, you must remain conscious about the health of your scalp too. So here were some of the important tips and ways using which you can get hair with proper growth and no loss. Hair Fall is very common but it will be your efforts for your hair only which would take it uncommon for you.
Make sure you follow all the guidelines very carefully and give a long and healthy life to your hair. You can remain carefree if you are wetting your hair daily only if you are following the above-mentioned tips and ways.