How to Cover Receding Hairline with Makeup
Hair is the symbol of a woman's beauty. She takes great care to keep her hair healthy. Despite that, hair loss is becoming a common problem nowadays. Did you know that an average person loses 50-100 hair strands every day? As we grow older, we tend to lose more hair which can lead to receding hairline or bald spots. Does this worry you? Sit back and relax! In this article, we will tell you about simple makeup techniques that can fix this problem.
5 Makeup Techniques to Cover Receding Hairline in Women
Hair Loss Concealers
Concealers are the most popular makeup item to cover receding hairline in women. Some of the well-known brands include – Toppik, Bosley, Caboki, and CUVVA.
They are made of coloured keratin proteins that statically charge the hair. The good thing is that these concealers are resistant to heat, wind, rain etc. Besides, one can easily wash them out with a mild shampoo.
How to Use –
Apply the product on the hairline or the bald area with the help of a makeup brush. Spread it evenly on the thinning area of the scalp until it blends with your existing hair. Your hair will begin to look fuller and thicker.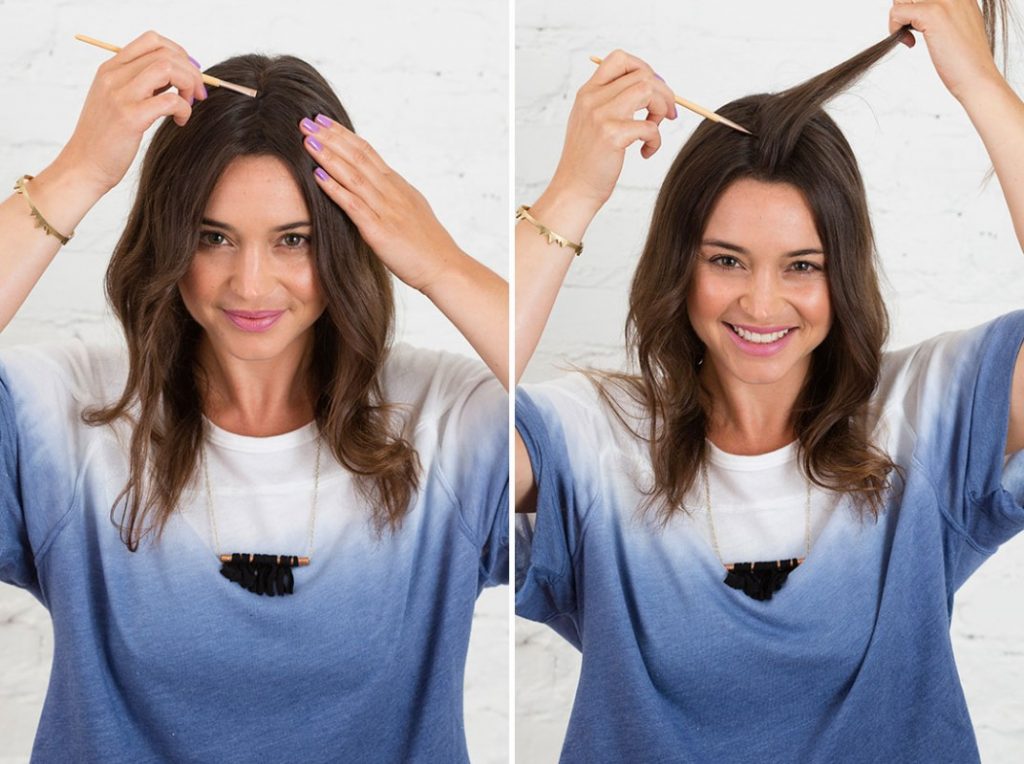 Mineral Makeup
Mineral Makeup is the most effective solution for specific bald spots in your hair that keep growing wider. It contains certain inorganic compounds that make it stick to the scalp for long hours even under unfavourable conditions like rain, sweat etc.
The most common mineral makeup comes in the form of mineral face powder. When buying the powder, go for a colour that matches closely to the colour of your hair. You can choose a slightly darker shade in case the exact shade is not available.
How to Use –
Dab the powder on the bald area of the scalp with the help of a makeup sponge. Spread it evenly onto the hairline until it blends with the surrounding hair, giving it full coverage.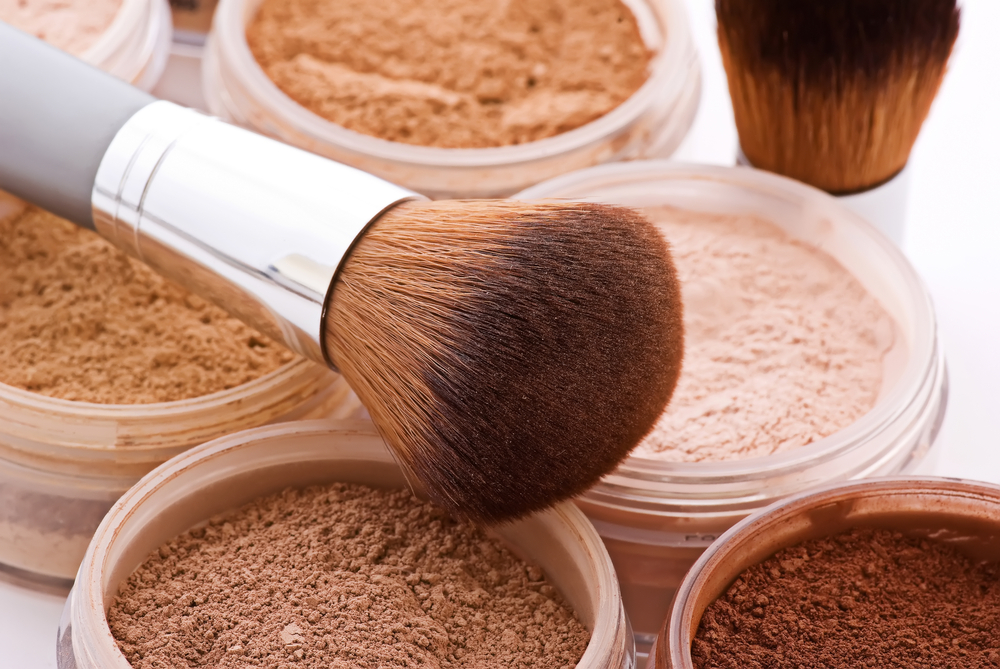 Eye Shadows
Eye shadows are another popular makeup product that you can use to conceal your bald spots. As they come in small quantities, they work best for small bald spots that need little filling. They are also easy to apply. The best part is that you can find the exact shade for your hair as they are available in a variety of shades.
How to Use-
Apply the eyeshadow on your receding hairline using a short bristle makeup brush. Blend the shadow with your finger until it merges with your existing hair.
Check out some affordable Eyeshadow Palettes here: Best Eyeshadow Palettes Online in India in 2020 & Their Price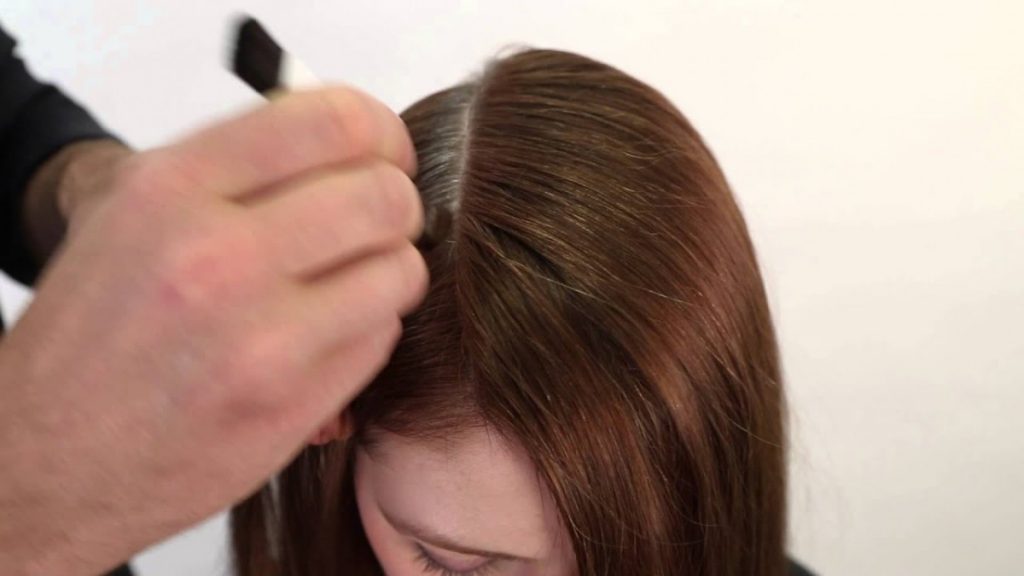 Hair Sprays
You can use hair dye sprays to cover the receding hairline or the bald patches if you do not like the idea of putting makeup on your head. Like eye shadows, they also come in different colour shades. You can conveniently get one that matches your hair colour. Moreover, they last throughout the day. You can easily wash them out with shampoo at the end of the day.
How to Use –
Shake the bottle well before use. Then spray the dye on the bald spots holding it about 7-8 inches away from your scalp. You can, however, hold it a few inches closer if you want a thicker coverage.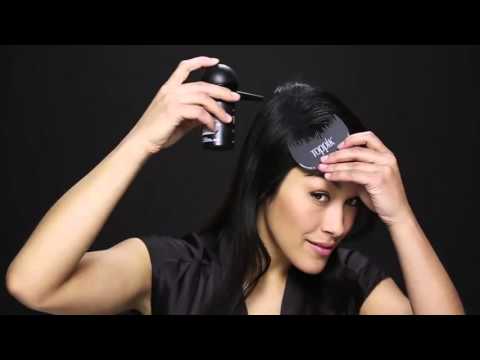 Scalp Micropigmentation
Till now, all the techniques that we have discussed work for mild or moderate receding hairline. But what do we do if there is extensive hair thinning? You can solve this problem using an advanced technique called Scalp Micro-pigmentation (SMP).
SMP does not work like traditional makeup, but it does come under the cosmetic category. Popularly called the 'hair tattoo', it is a highly specialized method of treating hair thinning using an electric tattoo device.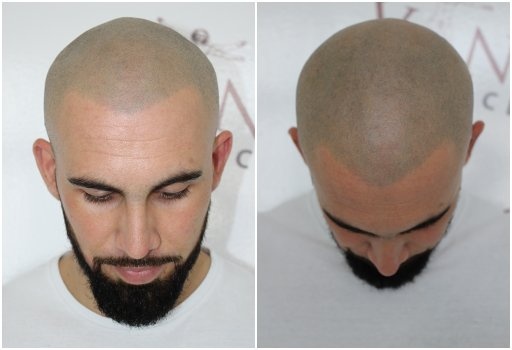 Final Note
Your hair makes a big part of your personality. Soft, shiny and voluminous hair gives you confidence and adds to your beauty. Everyone wants to have beautiful, healthy hair. Due to stress and age-related factors, hair loss problems are increasingly becoming common.
Thanks to the cosmetic industry, we can now tackle this problem with the help of makeup. Try your favourite makeup technique and share your experiences with us.
Also Read: