DIY Honey and Lemon Mask For Acne Scars
When we talk about better skin texture and skin tone, the first ingredients that come to mind are lemon and honey. Although, this face pack not only helps in better skin tone but also has various benefits for the skin. The combination of lemon and honey is perfect to use to avail of all skin benefits and to get rid of many skin woes. The best part of honey and lemon mask is it helps in getting rid of acne and acne scars quickly and naturally. There are many benefits of this face pack like it takes care of uneven skin tone, brightens the skin tone, improves the skin texture, and gives glowing skin.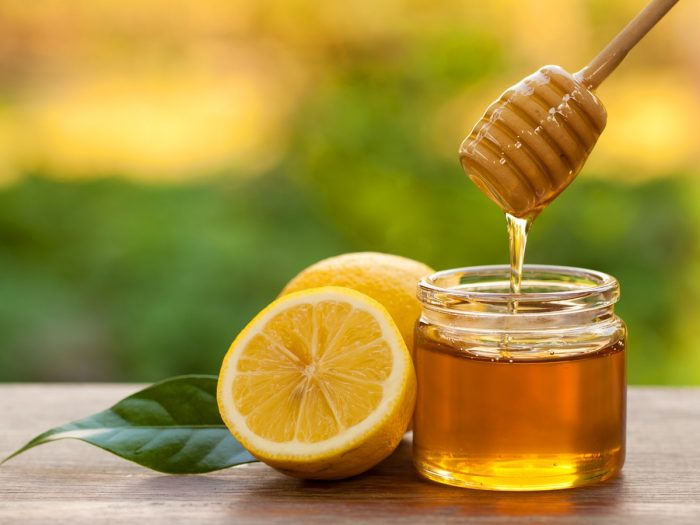 No matter whether you use DIY ingredients as daily skincare or use them occasionally, you will come across these two primary ingredients; lemon and honey.
Lemon and honey face packs are among the popular DIY face packs. Have you ever wondered why? Because both ingredients present in this face pack; lemon and honey are full of skin benefits.
Many of us prefer to drink lemon and honey water early in the morning to enjoy its many benefits like weight loss, better skin health, and to improve overall health.
When we talk about lemon and honey water, it also helps in reducing acne and acne scars.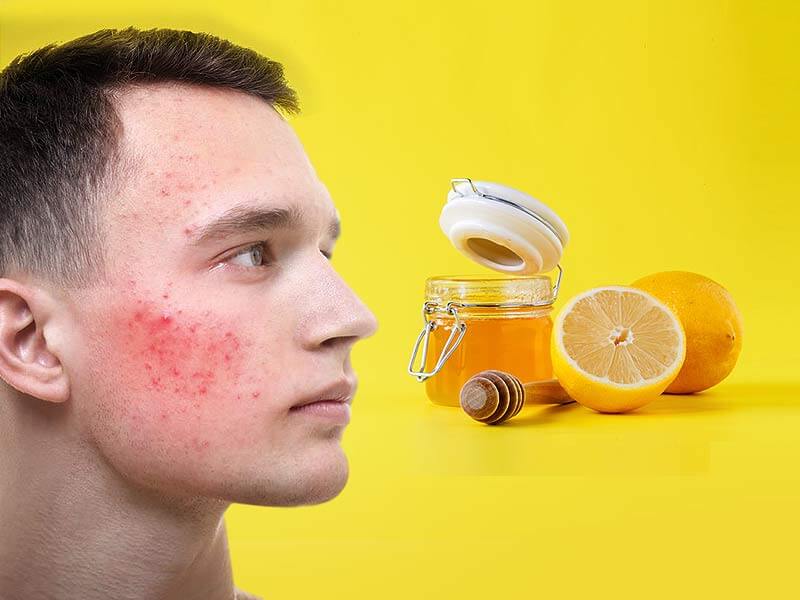 Lemon and honey face pack is best and popular because of its versatility, because of its various benefits and problems it will solve to enhance your appearance. You are patient enough, and you will notice that you don't come across any skin problems if you apply this great lemon and honey face pack as your skincare routine.
This face pack is fantastic for reducing acne scars, for oily skin, and it is a perfect anti-ageing face pack. The pack is responsible for hydrating your skin which again treats dry skin.
Benefits of Honey for Skin
Honey is a great ingredient that is readily available in every pantry; you don't have to look here and there to find this ingredient. You can quickly get it from any retail store, so there are no worries about the availability of this ingredient. Honey is usually added to every natural care product.
When we talk about the benefits of honey, it not only serves skin benefits, else it is a great natural ingredient that takes care of your nails, hair, and overall health. You will love your skin when you regularly apply honey to your face.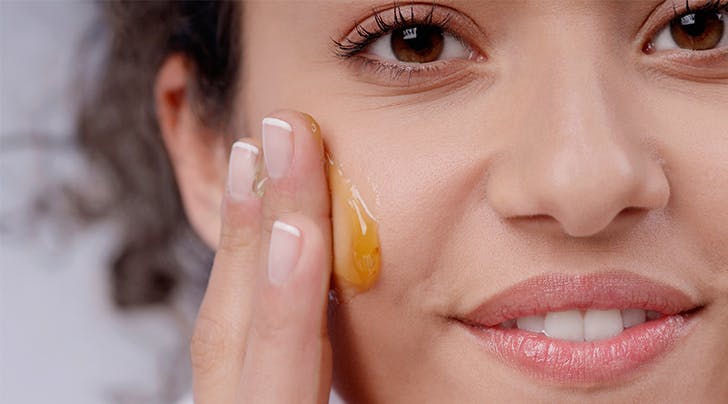 As we know, honey is a thick and creamy brown coloured ingredient, which is full of anti-inflammatory and antioxidant properties. Honey is also rich in nutrients that provide all essential nutrients to the skin for cell regeneration, which helps reduce acne scars. It is that ingredient that prevents the skin from fighting against free radicals and gives smooth and shining skin. It works as an excellent humectant when we talk about natural remedies for skin problems.
No matter if you are having dry skin or oily skin, you can always use honey for your better skin texture and reducing acne. It works by attracting fluid molecules from the air and further helps in retaining the skin moisture, which is also essential for diminishing acne scars. All together, honey is a great natural ingredient that suits all skin types and serves various skin benefits to a user.
Benefits of Lemon for Skin
Lemon, a great source of Vitamin C, is a perfect natural ingredient that is present in many DIY face packs. When it is about Vitamin C, it contains citric acid, which is responsible for removing dead layers of skin and gives a refreshing skin tone. Another benefit of lemon for the skin, it exfoliates the dead skin cells and boosts natural regeneration of skin cells, which gives fantastic results of radiant and youthful skin. Lemon is a great natural product that is mostly used in every natural cosmetic because it has skin discolouration properties. It helps in skin whitening and also treats uneven skin tone.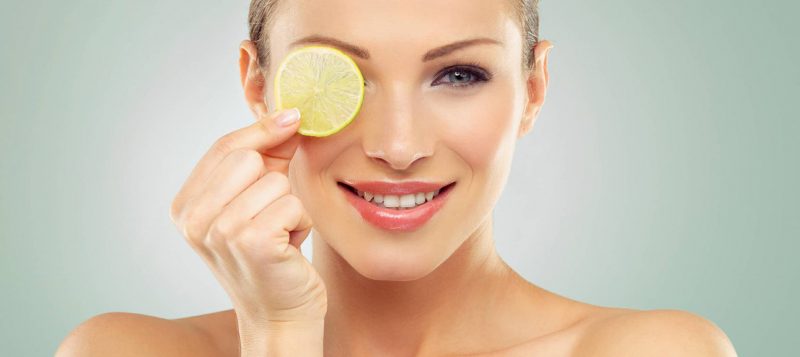 The above reasons are enough to use lemon and honey face pack for acne scars. If you frequently use DIY honey and lemon face pack, you will get rid of acne scars and will have better skin tone and complexion. You must try this DIY lemon and face pack if you wish to have clear and glowing skin. You can use the basic recipe of lemon and honey pack, and you can easily customize the pack as per your requirement. And always remember if you want to diminish acne scar completely, you must use the pack regularly, like 3-4 days a week.
A basic recipe for Lemon and Honey Face Pack
To make this impressive and best DIY face pack, you will require only:
One tablespoon of honey
One tablespoon of lemon juice
Make sure whenever you make this face pack, you must take fresh lemon juice. Squeeze fresh lemon juice and mix it well with honey.
Steps to make honey and lemon face pack:
Get a bowl and put one tablespoon of honey
Now add one tablespoon of lemon juice
Mix it well and make a smooth paste
Apply it on acne scars, and leave it for 15 minutes
Wash it thoroughly with cold water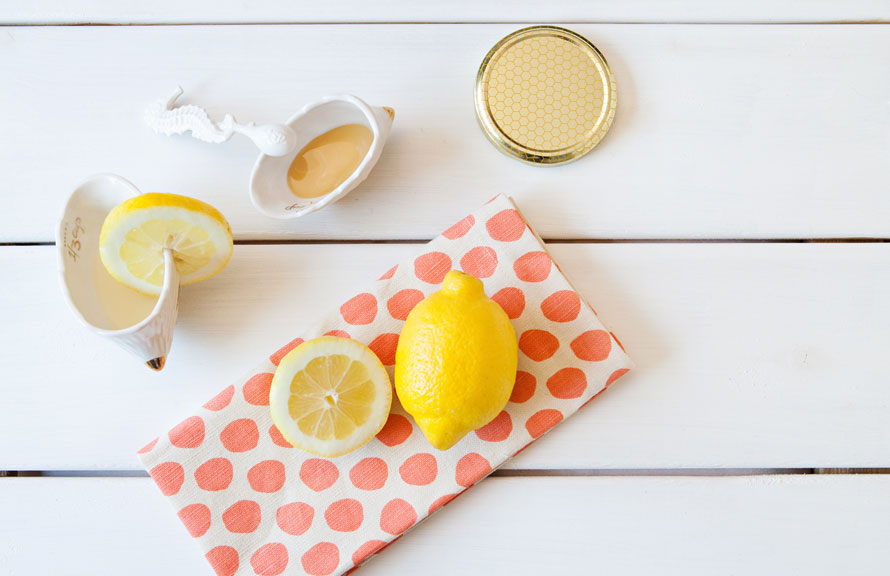 If you are wondering how to customize a lemon and honey face pack, then read here:
To get rid of acne, you can add a few drops of tea tree oil in a lemon and honey face pack
To treat oily skin, you can try adding kaolin clay, that helps in detoxification of skin by removing excess oil from the skin and gives you better skin texture
As honey and lemon already have skin brightening properties, but can also add turmeric powder in this pack to reduce acne scars and it will also fade away skin discolouration.
Now hurry up and run into your pantry to get these natural ingredients to reduce acne scars without any usage of chemicals or other creams.