How To Use Rose Petals For Hair & Benefits
Rose is good for skin and hair. But the benefits of rose petals for hair is not so hard! But it worth a read to know the detailed benefits of rose petals for hair. Here we are revealing the uses and benefits of rose petals when you use it on hair. You will be surprised to know how these fragrant flowers can change your hair care routine! Let's get into the discussion to know more about it.
Benefits of Rose Petals
Rose petals are good for healthy hair. It has antimicrobial properties that help to provide nourishment to hair. The antioxidants in it make the scalp and hair healthy. If your hair is frizzy and dry it is time to add rose petals in your haircare routine. You can add other natural ingredients to make a customized hair mask. It will help to make your hair healthy, strong and shiny than ever. It will make your scalp free from dandruff. And your hair will regain root strength. So, why wait? Indulge yourself in a nourishing hair care routine with rose petals. Here you will know how to make the most out of it!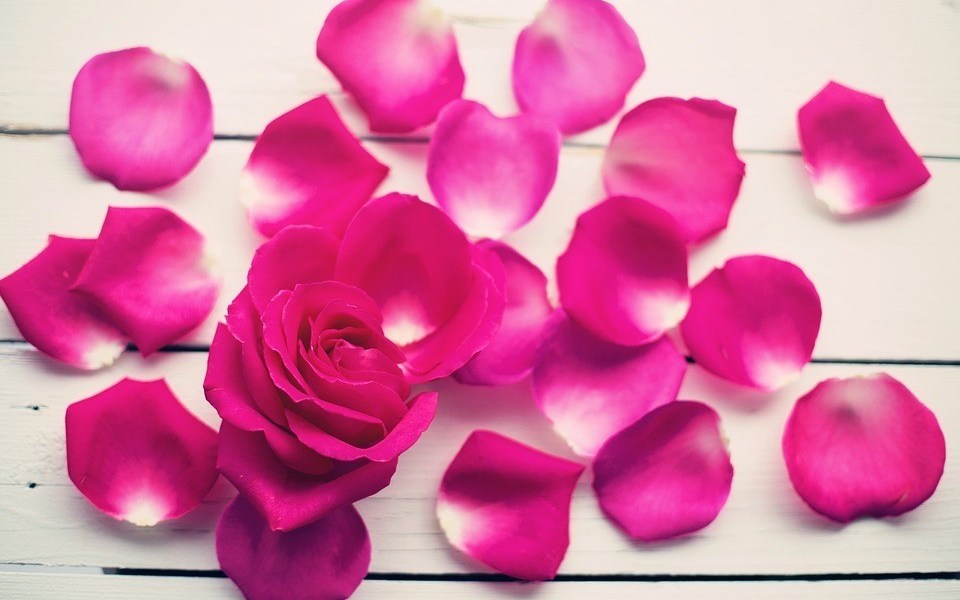 Uses of Rose Petals for hair
Take a handful of fresh rose petals. The put it under the sun for a few days. You will see the petals will look dried up. But do not worry! Dried petals do not lose the nutrients that your hair requires. Make a fine powder with the dried petals so that it will be easier to use.
Nourishing hair mask with rose petals
You can use dried rose petals in various types of mask. Here is a guide to making a nourishing hair mask you can try at home for soft and healthy hair. All you need is some coconut oil, rosemary oil and dried rose petals to make this hair mask.
Heat half cup of cold-pressed coconut oil. Cooldown the coconut oil until it comes to a tolerable temperature. Mix two tablespoons of rose petal powder with warm coconut oil. You can add a few drops of rosemary oil to the mixture. Coconut oil is the superfood for hair. And rose petals nourishes the hair and scalp. Rosemary helps in regrowth of hair. So, when you mix all these you end up getting an excellent hair mask!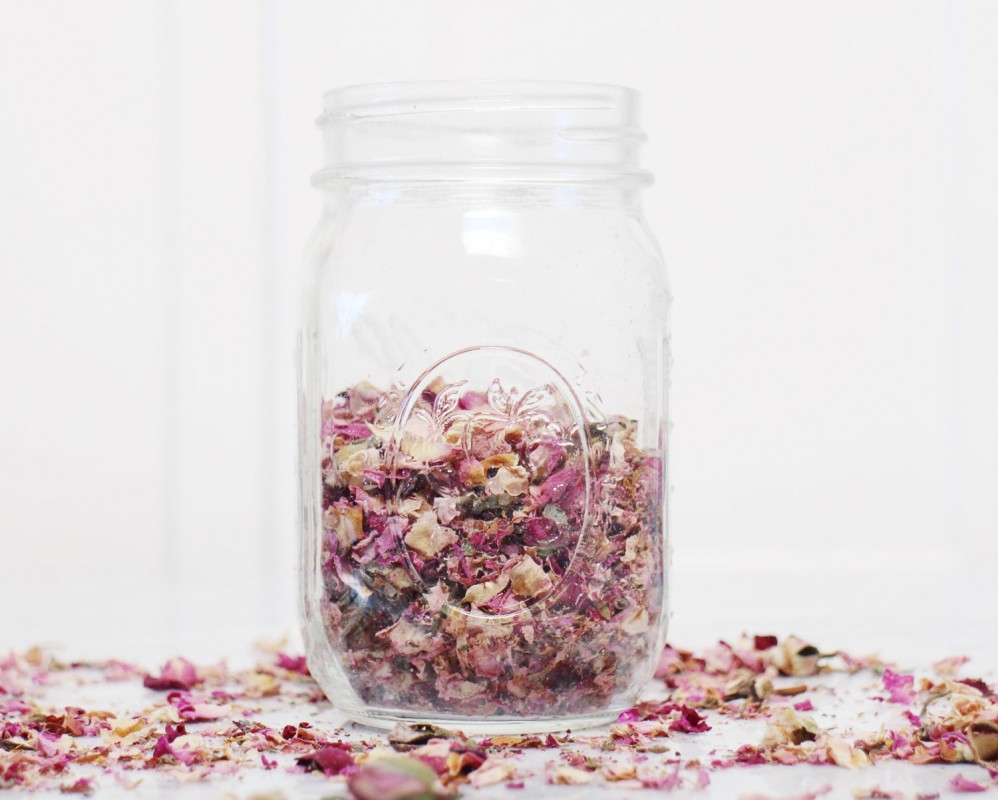 How to apply for the best results
Take the mixture and apply with a cotton pad on your scalp. Make sure your scalp is clean otherwise you might not get optimum results!
Apply it all over the roots. Massage the scalp to assimilate the hair mask into the scalp. Then detangle your hair with a wide-tooth comb. And start applying the mixture on hair stand by strand. Do not miss the tips of the hair while applying the hair mask. After applying the hair mask leave it for forty-five minutes. Then shampoo your hair with organic shampoo. And follow up with a nourishing conditioner too. After washing the hair towel dry and apply hair serum or a few drops of argan oil.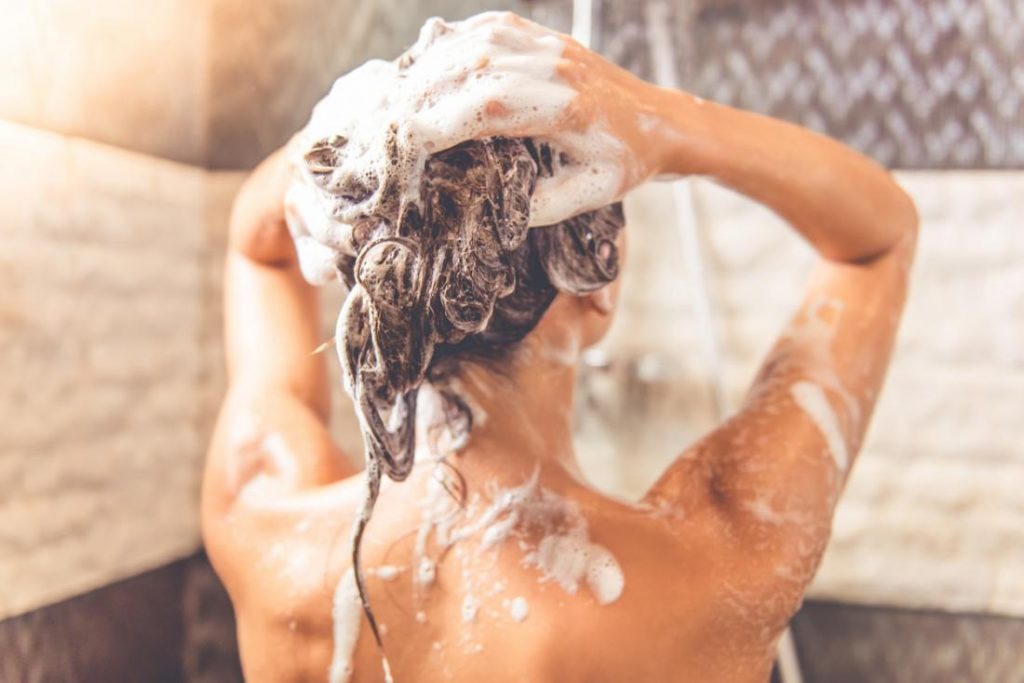 Use this hair mask at least once a week to get visible results. You will see how the roots are getting healthier with time! And the hair shafts will be manageable, frizz-free and soft to touch. If you have chemically treated or coloured hair, then use this hair mask for having a smooth mane! This hair mask works as a natural hair spa treatment.
It is a great way to pamper your hair and scalp with this homemade hair mask. It will ensure better hair and scalp health too.
Pros of using the rose petal hair mask
Rose petal hair mask is easy to use. You can easily make it with simple ingredients. This hair mask is not costly. So, anyone can opt for this for making hair more gorgeous. And you can customize the ingredients of this hair mask as per choice. If you want to skip rosemary oil, you can. Because the goodness of the rose petals itself is a great thing to nourish your hair. You can use extra virgin olive oil instead of coconut oil. The choice of ingredients may vary but the goodness of rose petals will compensate for everything!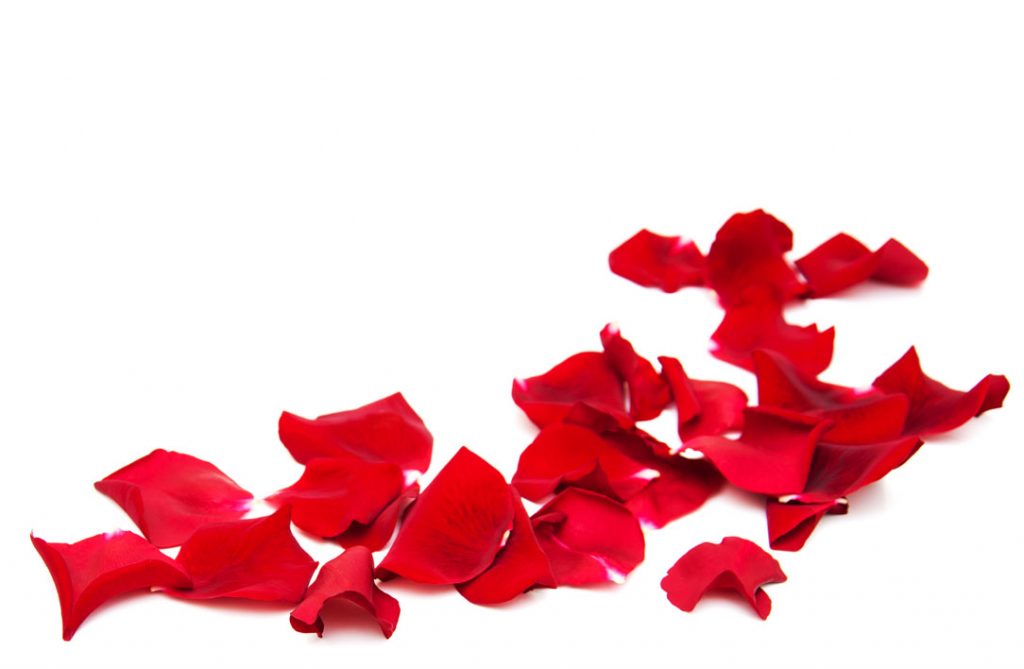 Final Words
Rose petal hair mask is beneficial in many ways. It has botanical extracts that accelerate hair growth. Rose petal ensures silky hair within a month of use. And if you want a fuss-free hair care routine this hair mask is an ideal choice for you. If you are allergic to rose essence then you must not try this hair care routine. Otherwise, it will not harm your scalp or hair. Most of the people love the smell of rose. So, rose petal hair mask is a great choice for them!
Try this at home to treat your hair in the right way and share your feedback with us in the comments below.
Also Read: Rose Powder Benefits & Uses for Face