10 Best Shampoos for Chemically Treated Hair in India
Have hair, will flaunt. This is the motto those of us who love to get fancy treatments done on our hair live by. From getting fun highlights, trying out new color combinations for tints, to dying our whole head in an outrageous color – we have done it all. Then there is rebonding, straightening, perming – there is no end to chemical treatments for hair and that is how we love it.
However, chemically treated hair is also prone to breakage and dullness. After straightening or keratin treatments, your hair needs more care than the average shampoo. Shampoos developed for treated hair help in keeping it bouncy, shiny, and frizz free. They are also focused on helping your hair cuticle heal from all the damage you've subjected it to. Below, we have rounded up some of the best options for treated hair in the Indian market.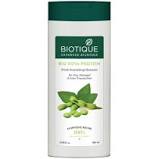 Is your colored hair looking dry and damaged? Look no further than the trusted Ayurvedic brand Biotique. Not only is it super easy on the pocket, this Biotique shampoo has been carefully formulated to nourish color treated hair. It is fortified with the wonderful Soya protein that restores hair health.
This shampoo has an incredibly gentle formula that cleanses hair without ruining the natural pH balance of the scalp. It works wonders for those with oily scalp and can be used by both men and women. It is a boon for treated hair – from making sure your color doesn't fade too soon to keeping a perm intact.
Check the cheapest price on Amazon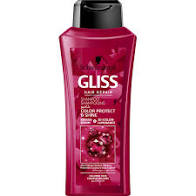 Schwarzkopf Professionals is a leading name when it comes to shampoos for chemically treated hair. This particular shampoo is targeted at those with colored, highlighted, or tinted hair. It ensures the color does not fade or lose vibrancy for up to 12 weeks. Doesn't that sound amazing?
Containing an innovative formula that blends Keratin Serum Technology with 3D Color Luminance formula, this shampoo works from within to strengthen hair structure and seals the hair cuticle to prevent the color from seeping out and fading away. It also offers protection from UVA and UVB rays.
Check the cheapest price on Amazon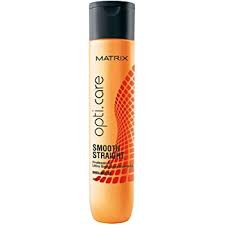 This shampoo by Matrix Opticare is a favorite among Indian stylists and widely recommended for hair that has been chemically straightened. The shea butter in this shampoo restores moisture in hair, making it softer, healthier, and shinier, while the silk amino acids make frizzy hair manageable and protect it against further damage.
This shampoo's formula consists of a unique blend of botanicals and latest technology. It detangles hair that has become coarse and frizzy, prevents split ends from forming, and is suitable for all hair types. This shampoo gives best results when used along with the conditioner from the same range.
Check the cheapest price on Amazon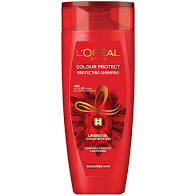 When it comes to shampoo options that are both easy on the pocket and effective, this shampoo by L'Oreal is one of your best options. It boasts a Color Protect Formula with a UV light filter that both nourishes the hair, protects the hair fibre against damage, and seals in the color.
This one is ideal for those who struggle with damaged and brittle hair as a result of frequent coloring. It detangles the hair nicely while also making it silkier. This shampoo works best combined with L'Oreal's conditioner from the same range, that helps to enhance your hair color.
Check the cheapest price on Amazon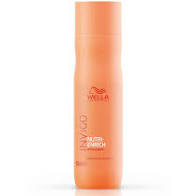 This one by Wella is for people whose hair has been left dry and damaged by rebonding treatments. The combined goodness of goji berry and vitamin E brings back softness to hair and also improves hair texture. Oleic Acid in the shampoo also infuses dry hair with moisture and helps manage it well.
This shampoo also has really silky consistency which makes it spread easily on the scalp and cleanse it thoroughly. The natural ingredients in this shampoo ensure that it is gentle on the scalp and does not trigger hair fall. It will not only nurse damaged hair back to life but also protect it.
Check the cheapest price on Amazon
Quinoa is all the rage among healthy eating enthusiasts, but did you know that it is great for the hair as well? I didn't either, but Aveda opened my eyes. This shampoo contains quinoa protein which strengthens and repairs brittle hair. It also contains Babassu Oil, which is rich in lipids and gently washes away grime and pollutants from hair, making it perfect for daily use.
The best thing about this shampoo is that it is cruelty free, completely natural, and does not contain parabens and sulfates. It works best when used along with the other two products in Aveda's intensive three-step hair restructuring treatment – a conditioner and a mask.
Check the cheapest price on Amazon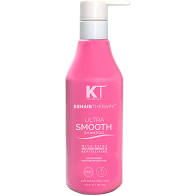 For those looking to get their hair back to optimum health after treatments, there are few options better than this shampoo by KT Professional. It is enriched with Acai Oil and Cupuacu Oil that infuse hair with moisture and help it heal. The revitalizing formula also prevents split ends from forming and makes the hair stronger, less brittle, and protects from UV rays.
This shampoo can be used by both men and women to repair chemically treated hair. It is free of harsh sulfates, parabens, and sodium chloride that harm hair health. It also prolongs the life of colored hair, and also has anti-inflammatory ingredients that improve scalp health.
Check the cheapest price on Amazon
8. TRESemme Pro Protect Sulphate Free Shampoo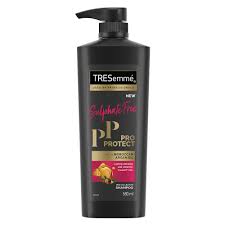 Moroccan Argan Oil. Need I say more? This miracle ingredient can instantly transform any hair issue into a non-issue. When it comes to colored or treated hair, argan oil does the job of adding shine and making sure that the color lasts long and doesn't lose its vibrancy.
Like the name says, this shampoo is completely sulfate-free. It hydrates hair and helps it retain moisture, which in turn makes hair healthier. Be it making your highlights last longer or retaining the curls of your perm, this shampoo is one of your best bets.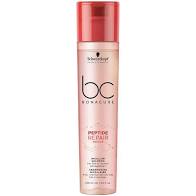 This one by Schwarzkopf is yet another shampoo designed for highly damaged hair that has become brittle and prone to breakage. The micellar technology combined with peptide repair formula reconstructs hair inch by inch and repairs it from the inside. The amino acids and keratin completely transform the hair.
Cell Perfector Technology hydrates the hair, making it stronger and more elastic. Despite all this, the shampoo has a gentle formula and can be used daily even if you have fine hair. It cleanses hair and adds shine to it without weighing it down or stripping natural moisture from it.
Check the cheapest price on Amazon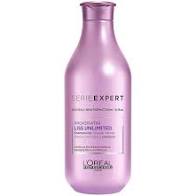 Have you ever wanted to skip a trip to the salon out of sheer laziness? Chances are the answer is yes. I have good news: you can, and you won't miss a thing. This shampoo from L'Oreal is the best thing you can do for your rebonded hair. It is loaded with the goodness of Argan and Olive oils to hydrate and moisturize hair with every wash.
The unique Oil Incel Technology in this shampoo prevents excessive humidity in the hair, making it manageable, while the polytensium technology gives hair lasting smoothness. It has a really refreshing fragrance that gets rave reviews and can be used by both men and women.
Check the cheapest price on Amazon
How to Care for Chemically Treated Hair
Choosing a good shampoo for your chemically treated hair is just the first step. Here are some more tips you can keep in mind while caring for your hair:
Go Sulfate Free – As much as possible, choose sulfate free shampoos and conditioners. This is because chemical treatments already weaken hair. More harsh chemicals will just weigh hair down and make it brittle.
Avoid Excessive Washing – Chemically treated hair is already dehydrated, so washing everyday is a bad idea. Excess washing will strip hair of even more moisture. Also, never forget the conditioner on treated hair.
Go for Regular Trims – If your hair is already prone to split-ends, getting treatments done will make it even more susceptible. Mark regular trimming appointments on your calendar to snip those dead ends off.
Handle with Care – Treated or colored hair is fragile and breaks easily. Make sure that you do not brush hair while wet and only remove tangles softly, using a detangler brush or wide-toothed comb.
Avoid Heat – If you apply heat to already chemically treated hair, they will be exposed to even more damage. In case you absolutely have to use heat, make sure to use a heat protectant before.
Conclusion
While chemical hair treatments are really fun and instantly spice up your look, they also weaken hair and strip them off moisture. It is incredibly important to choose a gentle shampoo that will cleanse deeply while also protecting your style and making sure it lasts long. Aside from a good shampoo-conditioner routine, it is also important to treat treated hair gently.