Easy To Make Carrot Face Masks
Who doesn't wish to have flawless skin? Unfortunately, due to the immense pollutants along with dirt present in the air, it becomes quite challenging to achieve this same dream. But do you know that carrots are the real keeper of your stunning skin? No, we are not kidding at all in fact the antioxidants that compile rightly with the carrots helps you out in achieving the glowing skin.
Not just that but this root vegetable balances the radiance of your skin all thanks to the massive quantity of vitamins and minerals in it. By getting inspired from countless good properties of carrot today we would like to tell you about the quickest carrot face mask recipes. So, woke up with the hidden chef within you and boom with the dreamy skin of yours-
Benefits Of Home Made Carrot Face Masks
Before putting forth the series of carrot face masks, we would like to hint you about the benefits of carrot face masks. So, you can understand why it is essential to follow these carrot-based home remedies on a regular basis. The primary advantages of carrot masks are stated below-
Carrots are the greatest source of antioxidants, these antioxidants maintain the difference from anti-ageing.
For all individuals who are facing the issues of Acne, carrots would implement the unexpected miracles in your life because carrot is a popular enemy of acne.
The use of a carrot face mask shows up the positive results in the cases of deep pores too.
For the purpose of reawakening the fresh cells of your facial skin, carrot face masks are highly recommended.
Carrot takes the responsibility of protecting the natural glow of your skin. Therefore, never underestimate the efficacy of carrot face masks.
1. Carrots With Egg Yolk Face Mask
When to use it?
Use it if your face looks extremely dull.
What do you need?
Grated carrots, eggs, potato flour.
How to do it?
Begin it with taking two peeled, nicely grated carrots, two tablespoons of potato flour, plus one egg yolk. In the second step, blend up all these ingredients, let it rest in the refrigerator for 10 minutes. Afterwards, apply the ready paste on your face and leave it for the next 30 minutes. Now, wash it off using lukewarm water. Lastly, finish it up with a cold water wash.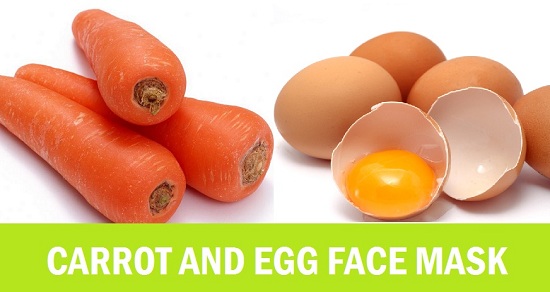 2. Carrot With Lemon Juice Face Mask
When to use it?
Use it if your skin is excessively oily.
What do you need?
Carrot, Gelatin, Lemon Juice.
How to do it?
Pick 1 carrot, 1 tablespoon Gelatin, ½ tablespoon lemon juice.
Take the ingredients all together in the bowl, proceed to blend the pieces of carrot properly, now mix the three things, heat up the ready paste for a while. Try to heat it up until the Gelatin dissolves rightly.
Afterwards, keep it to set in the refrigerator for the next 30 minutes.
Once it's done take out the paste, start applying it evenly on your face. Allow it the time of a few minutes to get dry. Eventually, it will convert into a peel-off face pack. Now slowly peel it off, stay extra careful in this step and complete it with the tap of cold water on your face.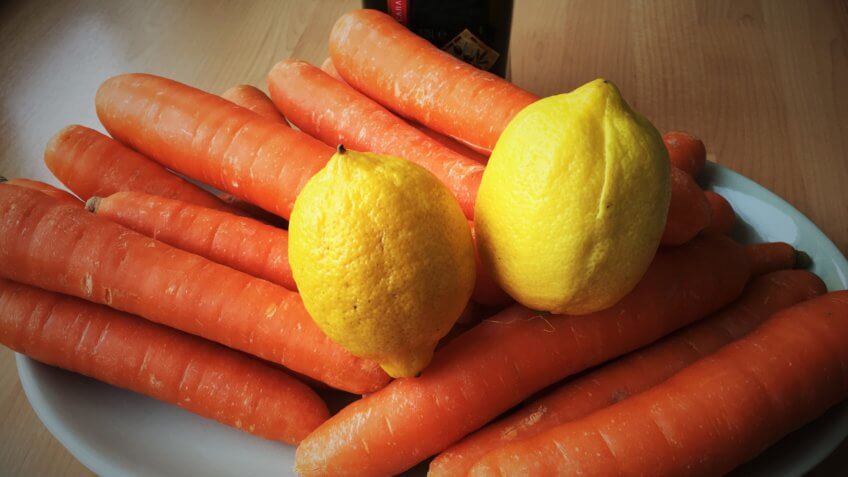 3. Carrot With Cucumber Face Pack
When to use it?
Use it if you wish to get rid of pathetic dry skin.
What do you need?
Carrot Juice, Cucumber Paste, Sour cream.
How to do it?
Take 1 tablespoon carrot juice, 1 tablespoon cucumber paste and 1 tablespoon sour cream. Now, move to mix it gently, once you complete the mixing the procedure, apply the ready carrot face paste on your face with the help of fingertip. Afterwards, wait for around 20 minutes. As soon as it is dry, wash it with slightly cold water.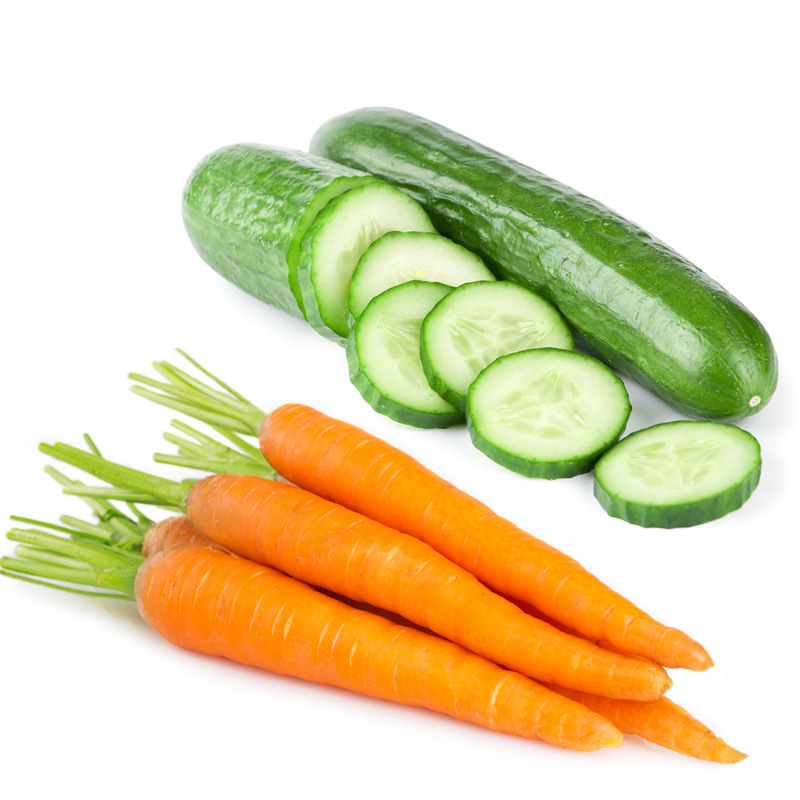 4. Carrot With Coconut Oil Face Mask
When to use it?
Use it if you have a lot of wrinkles.
What do you need?
Carrot, coconut oil.
How to do it?
Take one carrot, chop it roughly, and give a boil to the chopped carrot pieces. Now, give time to cool it down. Once it becomes at the normal temperature, make a paste from these pieces. Afterwards, put the paste in the bowl, take 2 tablespoons of coconut oil, mix it well. In the next step apply it on your face while avoiding any contact with your eyes. Wait for 20 minutes and when your mask gets dry wash it with the water.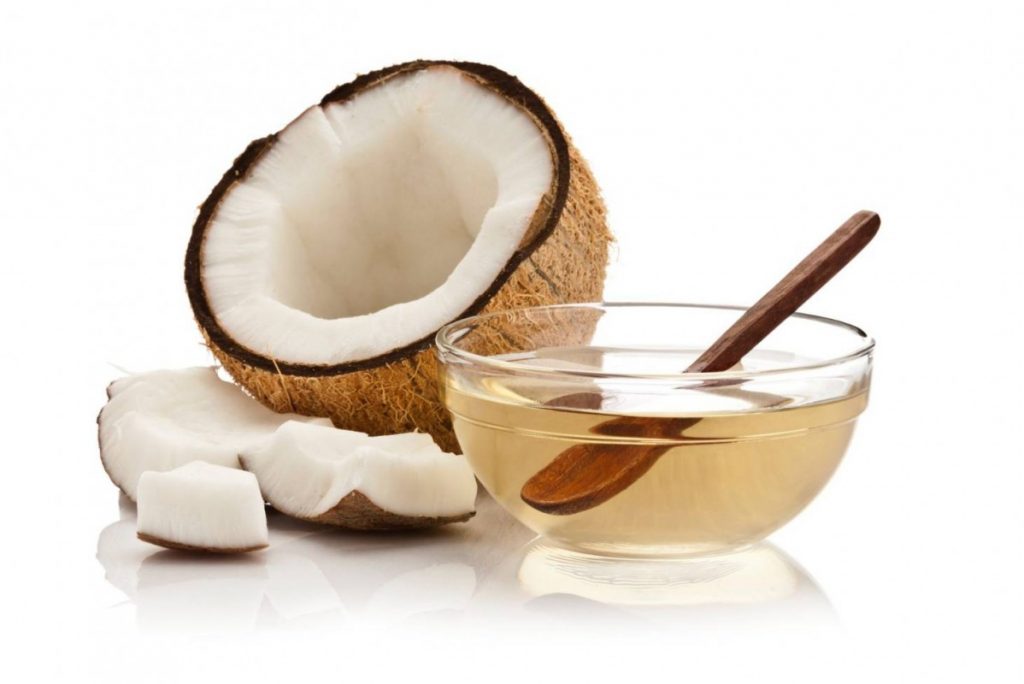 5. Carrot With Gram Flour Face Mask
When to use it?
To blow off the unnecessary stickiness from your skin.
What do you need?
Carrot, Gram flour, Buttermilk, Lemon Juice.
How to do it?
Take one carrot, chop it down and give it a proper boil. Allow the boiled stuff to cool.
Now in the jar shift these pieces and make a puree of the carrot pieces.
Once the puree is ready to pour 2 tablespoon gram flour, 1 tablespoon buttermilk and 1 tablespoon lemon, compile all the ingredients accurately.
Simply, apply the ready paste on your face, let it do its job for the next 20 minutes and then peel off the carrot mask gently.
Afterwards, clean up the remaining part with water.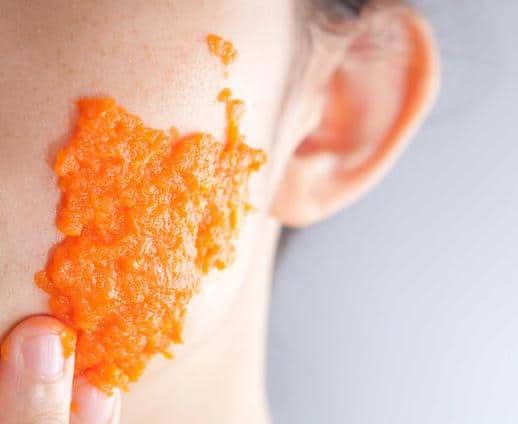 6. Carrot With Potatoes Face Mask
When to use it?
Use it for making your skin look lively.
What do you need?
Carrot, potato, oatmeal.
How to do it?
For preparing this homemade carrot face mask, start-up with peeling off the carrot now prepare the pieces of carrot, boil it up, allow it to cool down.
Similarly, pick one potato, boil it up, peel it off and wait until it comes to the normal temperature.
Now take both of these ingredients in a mixing jar and add 1 tablespoon of oatmeal.
Blend it well, apply the acquired paste on your face by covering all the areas except eyes.
Wait for the next 15 minutes and wash this face mask with lukewarm water.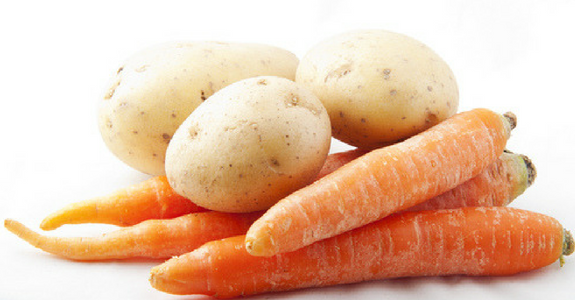 7. Carrot With Olive Oil Face Mask
When to use it?
Use it for removing the signs of ageing.
What do you need?
Carrot, Olive Oil.
How to do it?
Foremost, take out one carrot, peel it off, cook it till it turns mushy, make a puree by blending it in the mixer and now leave 2 tablespoons of olive oil in the mixture.
Keep the right balance of olive oil and carrot else it will feel sticky.
Let it settle down for a few minutes and apply it on your face.
Once it becomes dry in the next 20 minutes wash it all through lukewarm water.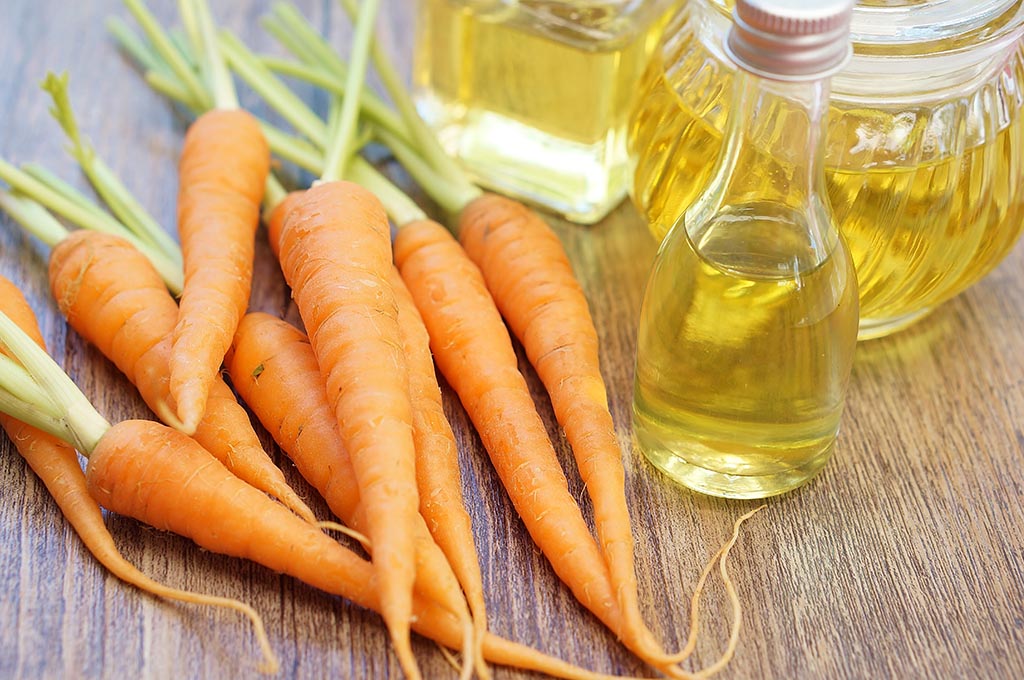 8. Carrot And Curd Face Mask
When to use it?
Use it if you want to wipe away the blemishes.
What do you need?
Carrot, Curd, Turmeric.
How to do it?
Firstly, make preparations by bringing 1 carrot, 3 tablespoons of curd and 1 tablespoon of turmeric powder.
Now peel off the carrot, give it a boil, once it's cool properly, convert it into a puree.
Afterwards add curd and turmeric in the same paste mix it until the curd dissolves seamlessly.
Soon after, apply the paste on your face.
Wait for 20 minutes approximately and peel off this carrot face mask slowly. For finishing it, wash the traces with water.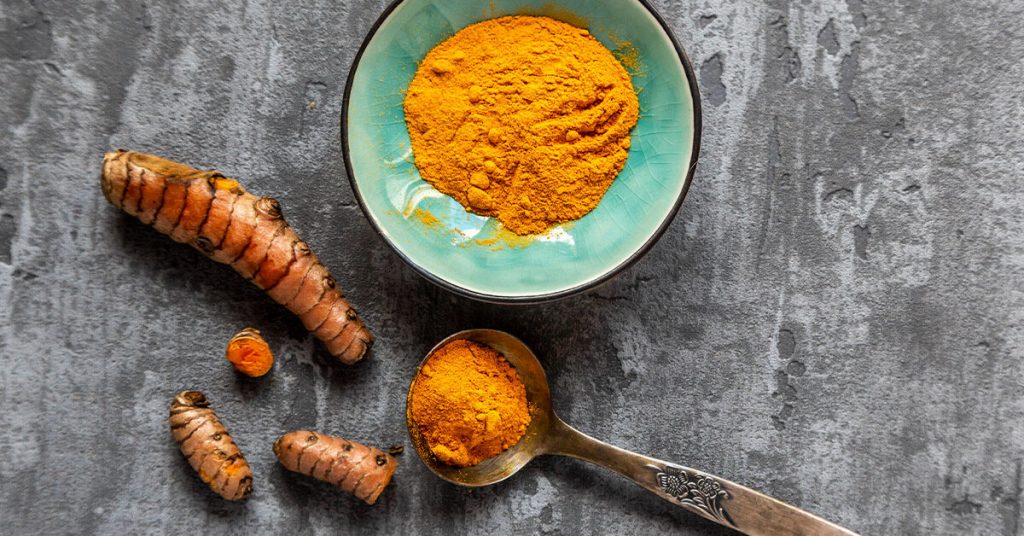 Final Words
Lastly, never forget that carrots are the organic source of beauty. Thus, it will not harm your skin in any way. So, what else are you waiting for? Check out the suitable carrot face masks according to your skin type and problems and fix your carrot care routine with no further delays.