Cherry Lola Treatment: How to & Benefits
Dry and damaged hair is something we deal with regularly, and every day is a bad hair day! With dry hair comes great hair issues like dandruff, itchy scalp, hair fall, lifeless hair, and so much more. The list is never-ending. 
DIY treatments have been the trend for years. The internet is hoarded with countless DIY treatments for hair or skin. We can't really deny it. DIY treatments are always within a budget. All of the ingredients are available in your kitchen and work even better than the salon treatments! One of the significant DIY methods that took the internet by storm is the Cherry Lola treatment. It focuses mainly on hair hydration and has numerous other benefits.
Here is a comprehensive post that will give you every necessary insight about the Cherry Lola treatment and why you should add it to your hair care routine. Let's check it out.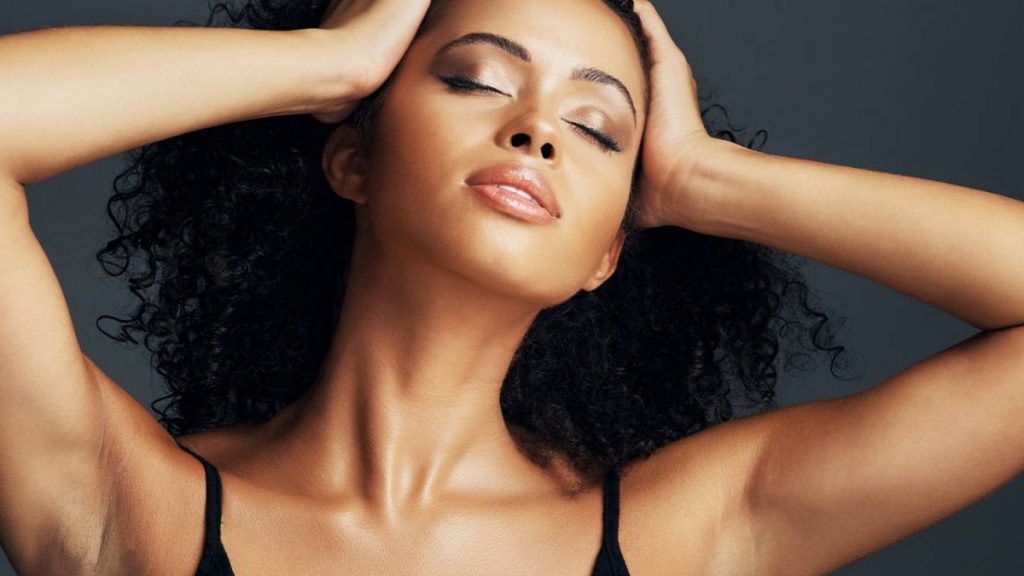 What is the Cherry Lola Treatment?
Most people assume eventually that this recipe uses cherries abiding by the name of the treatment, but let us assure you the ingredients are even simpler than that! The Cherry Lola treatment originated in the year 2009 by a blogger named Cherry Lola, who struggled with dry and frizzy hair, too, and it has nothing to do with cherries! 
This treatment initially boomed over the internet on different platforms like YouTube, Instagram, etc., with people trying the treatment and posting their results. Fortunately, most of them were positive affirmations! 
This Cherry Lola treatment uses various natural ingredients that are mainly focused on increasing the moisture content in the low porosity hair type, but it also works incredibly on other hair types too! It helps in treating the dryness of the hair and leaves it soft and shiny post-treatment. A few critics also said that this homemade DIY treatment could also beat the expensive salon treatments out there!
What are the benefits of using the Cherry Lola Treatment?
Even though the Cherry Lola treatment is viral for treating dull and dry hair, it also covers many other hair concerns. 
1. Detangle
Dry and frizzy hair leads to never-ending tangles and knots. And when we try to pull the knots, we experience hair breakage or hair fall. The Cherry Lola Treatment uses a blend of ingredients that relaxes the hair and helps to detangle it without breaking the strands.
Also, it tames down the usual frizz that we anyway deal with by using expensive chemical serums. Well, you can ditch those now since the Cherry Lola Treatment makes your hair much more manageable and frizz-free!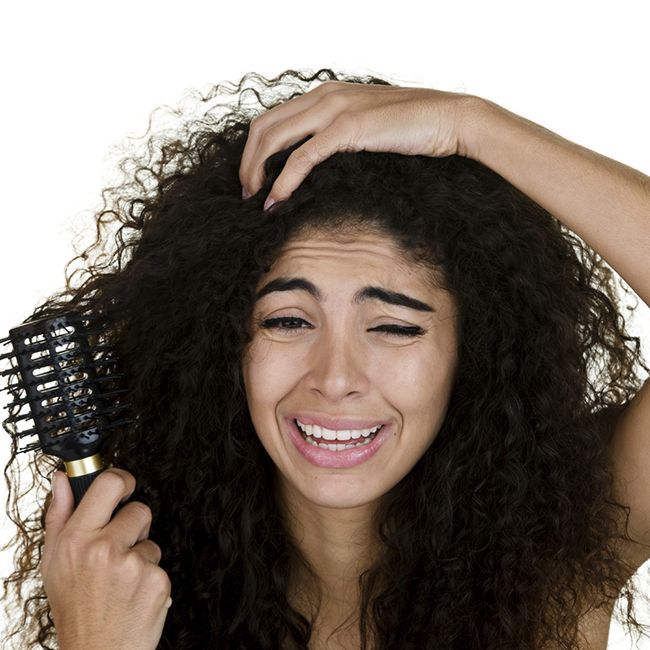 2. Strengthen hair
Dry hair also comes with weak and loose hair roots. You pull the hair once, and you will see a bunch coming out instantly from your head. This is something we have dealt with quite often, but don't just freak out yet. The ingredients in this Cherry Lola treatment are filled with amino acids and other potent components that penetrate deep down within the layers of the hair shaft and help strengthen and restore hair strength.
It nourishes the scalp and the strands evenly and strengthens them even more. Hence, bid goodbye to fragile hair!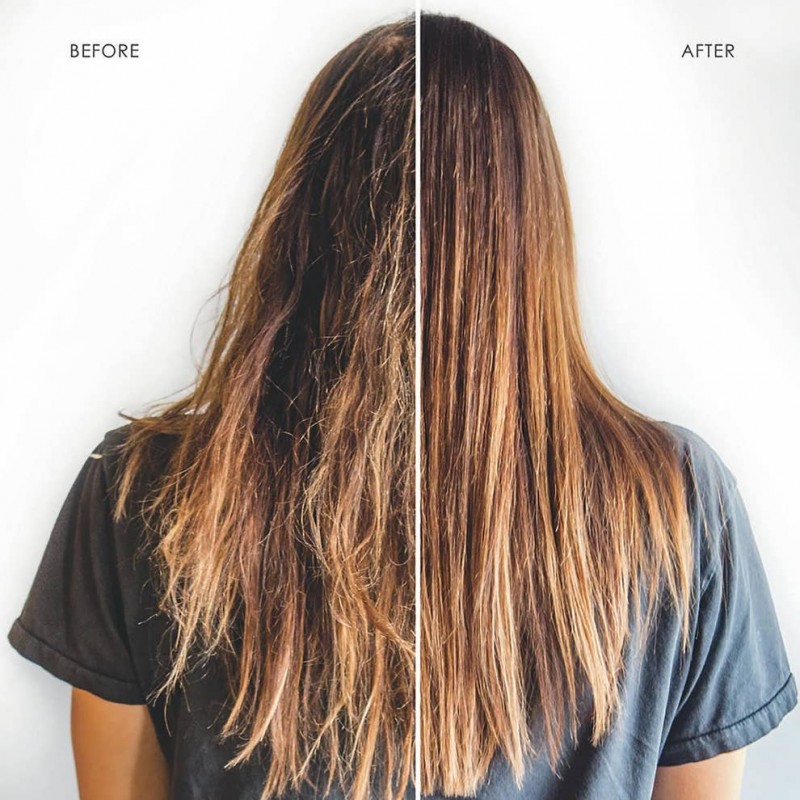 3. Hair growth
All of us aim for long and gorgeous tresses, and the Cherry Lola treatment is just the perfect remedy to achieve that goal. Even if you have hair thinning or bald patches already forming. The Amine and Aline in the amino acids present in the Cherry Lola Treatment stimulate hair growth and enhance the hair surface for promoting hair growth. Histidine and phenylalanine also promote hair growth. All of these components, mainly combined, helps in growing new hair strands from the roots, and we bet the hair quality will be marvellous!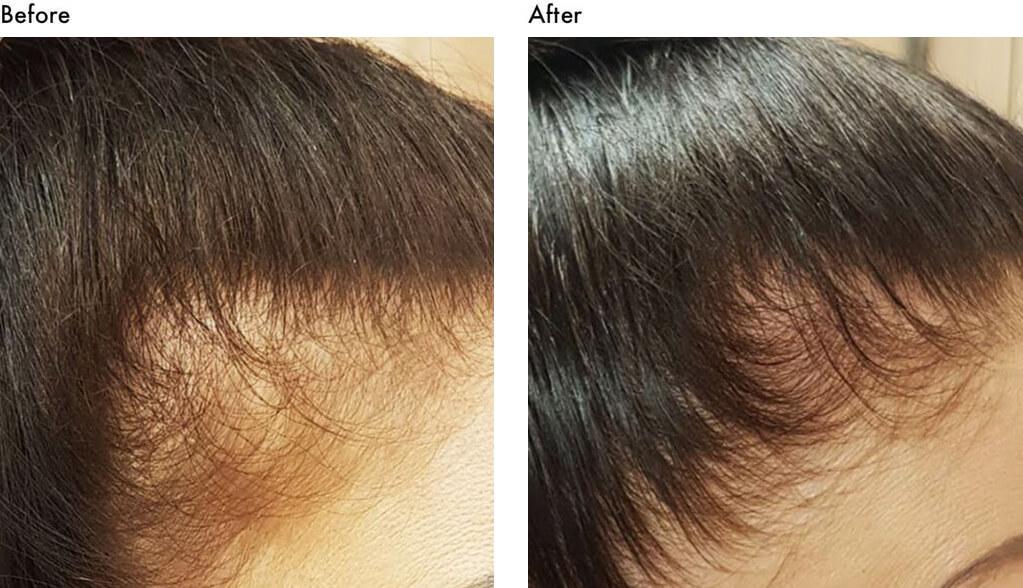 4. Enhances the hair dye
If you have chemically coloured hair or use natural henna dye to add colour to your hair, the Cherry Lola treatment will add shine and enhance the vibrancy and longevity of the colour. This is perfect for people who have premature greying of hair and are tired of dying their hair often since the colour doesn't stay for much longer and starts fading soon. It will help the original colour locked in for weeks, and your hair will feel just as newly coloured as ever for weeks and weeks!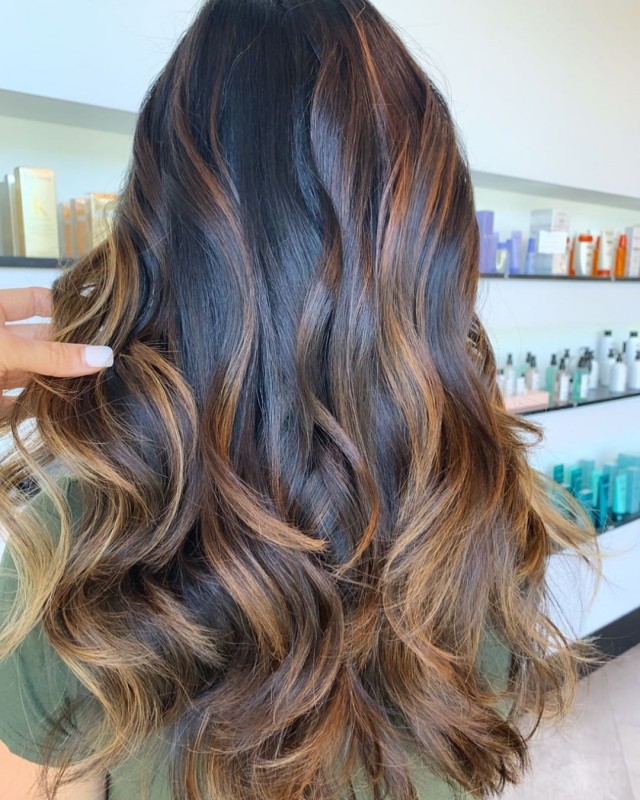 5. Imparts shine
With so many hairs and other scalp issues, your hair starts looking dull. The shine on the hair is somewhere lost, and what you have left is thin and lifeless hair. It is indeed not the most appealing. Most people tend to apply various commercial products that give instant shine but let us assure you that all of them have side effects and might degrade hair health over time.
The Cherry Lola treatment is all-natural and adds incredible shine and lustre to the hair. It makes the hair soft and smooth so that you can never get tired of touching your hair!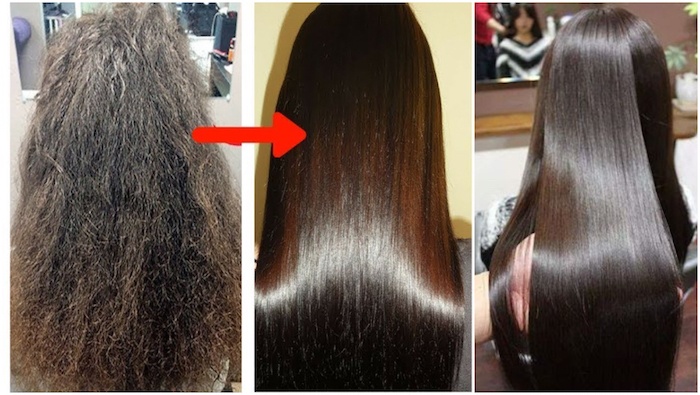 6. Combats scalp infections
Be it pollution, hormonal issues, or pretty much anything. Scalp infections are very common and trigger hair follicles. It is one of the primary reasons for hair loss, hair thinning, and other hair issues. The ingredients in the Cherry Lola treatment also consist of various antifungal and anti-microbial properties that cleanse the scalp and fights scalp infections with ease. It also contains a few anti-inflammatory properties, which help to soothe and calm down the scalp and heal the damage gradually.
And many more….
How to do the Cherry Lola Treatment?
Now when we have finally covered the basics, let's check out how you can prepare the magical recipe of the Cherry Lola Treatment. 
Ingredients required
2 tablespoons of Braggs Liquid Amino

2 tablespoons of baking soda

2-3 cups of plain yoghurt (Depending on your hair length)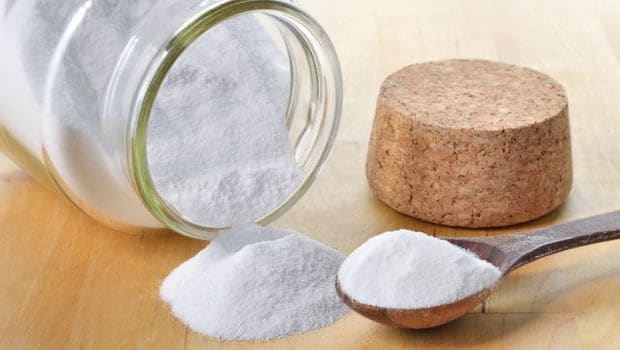 Directions:
Add all the listed ingredients to a clean bowl and mix it thoroughly until it forms a thick paste-like consistency.

The mixture will look slightly brownish in colour.

Detangle your hair slowly with a wide-toothed comb to prevent breakages.

Once you have your treatment mixture prepared, part your hair into 6-8 sections, coat your scalp and the strands generously. 

Use a comb to evenly spread and distribute the mixture on your scalp and strands. 

Cover your hair with a shower cap, leave the treatment for about 20-30 minutes and let the hair soak all its goodness! 

Rinse it with plain cold water and let it air dry. You can also choose to shampoo instantly, but it is advisable that you shampoo the next day and let the ingredients do the magic overnight. No worries. Even if you don't shampoo instantly, your hair will not feel sticky or oily after the treatment! 
Note: Do not try this treatment if you have oils or other ingredients applied to your hair. Use this treatment on a completely clean scalp.
Is the Cherry Lola treatment even safe?
A general rule for DIY treatments is that not everything is meant for everybody. Even if the Cherry Lola treatment is suitable for all hair types, there are a few aspects that you should consider prior to opting for this treatment. 

If your hair is protein sensitive, it is advisable to use this treatment once in two months, depending on the sensitivity of your hair.

This is because a protein-rich treatment might do more harm than good to a protein-sensitive hair type.

It is not advisable not to leave this treatment for more than 30 minutes if your hair has high porosity since it can harm your hair cuticles.

Also, you need to consider the Ph of your scalp before using the baking soda in the mixture.

If you have scalp infections or other concerns, high chances are your scalp Ph is just all over the place. The baking soda can help balance out the Ph levels of the scalp, but if this is not the case with your scalp, it is advisable to omit the baking soda from the ingredient list for a safer choice.
How often should you do the Cherry Lola treatment?
As mentioned above, do not try this treatment more than once every two months if your hair is highly porous.
However, for standard hair types, once every two weeks works just great! 
Natural ingredients work miraculously if you follow the schedule consistently and dedicatedly. You can't just use the treatment once, forget about it for the next four months and expect to see results. No, it doesn't work like that!
Use it every religiously and keep up with a proper schedule of this treatment, and you will gradually see a visible difference in your hair in no time!
Also, don't keep the hair mask longer than 30 minutes since it can have serious repercussions afterwards. 
You can change the duration of application as per your hair concerns, but don't just overdo it.
Final Thoughts
This Cherry Lola treatment is a boon for dry hair if done correctly. Unfortunately, if you are one of those who struggle with dry hair, pause the other treatments and remedies and give this treatment a try. Observe your hair later and check if it suited you. And if it did, nothing like it! Keep using the treatment at regular intervals and flaunt your soft and moisturized tresses!