Cocoa Butter Benefits, Uses, and Face Mask
Do you love the creamy texture and scent of cocoa butter in your favourite desserts such as fudge layer cake and chocolate bars? If yes, then you would love to know that this magical ingredient can also be used in different health and beauty products. You can add this ingredient to your face masks and provide your skin with the smooth touch of nourishment.
Cocoa butter is extracted from cocoa beans. The procedure of harnessing the cocoa butter starts by taking out the beans from the cacao plant. Then, the fat is taken out from the beans after roasting, stripping and pressing.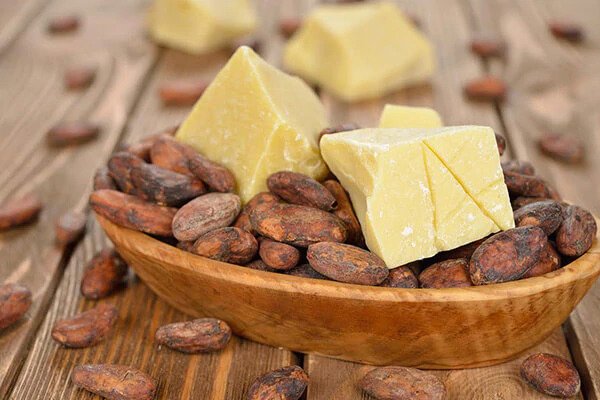 From around 3,000 years ago, it has been used in medicine. Compounds known as phytochemicals are found in cocoa butter that can be very beneficial for skin and body. If you want to smell good, improve the appearance of your skin and feel luxurious, then cocoa butter is for you. There are different homemade recipes for cocoa butter face masks that can work magic on your face.
Beautifying Benefits of Cocoa Butter on Skin
It has amazing skin moisturizing properties. Beauty products that contain cocoa butter can provide a splash of nutrients and moisture to the skin. So, include this secret in your face masks and see your face glowing.
Many chemical constituents such as Vitamins E and K, oleic acid, palmitic acid, stearic acid, arachidic acid, phytosterols and linoleic acids are available in cocoa butter.
It works wonders for people who want to get rid of flaky, dry and rough skin.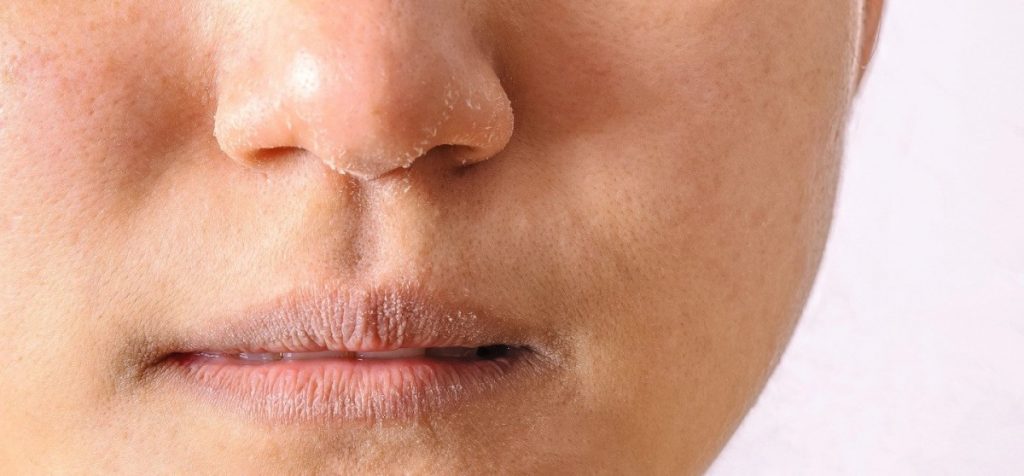 Cocoa butter also protects the skin from sun damage. The phytochemicals present in it can protect the skin from harmful UV rays. The adverse effects of UV rays such as damaged skin cells, skin cancer and change in skin texture can be prevented by using cocoa butter.
Cocoa butter can be applied by people with different skin conditions such as eczema, skin dryness, rashes and dermatitis.
With the continuous use of cocoa butter, you will feel different benefits on your skin. The skin starts glowing, smells good and a youthful radiance appears.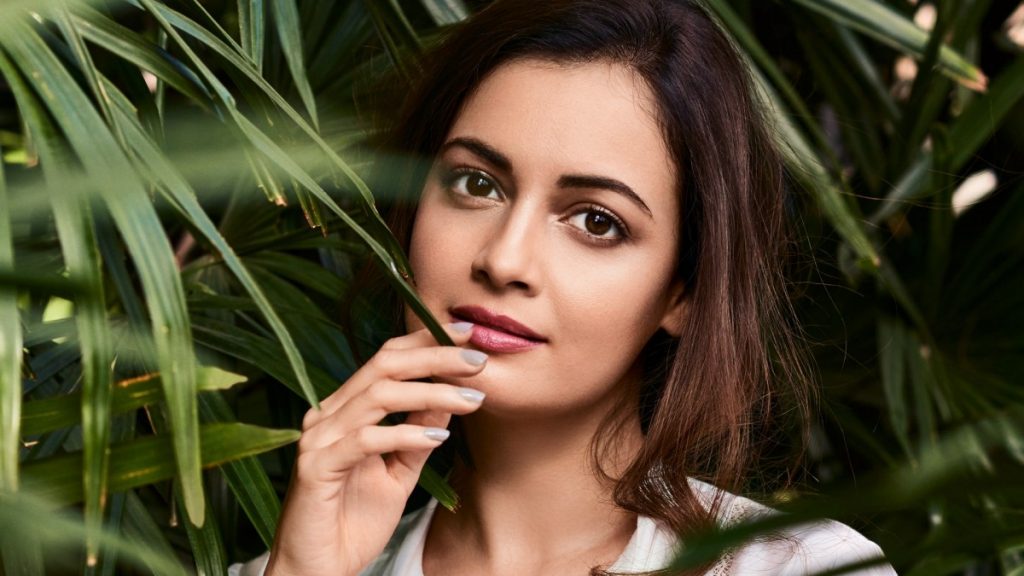 Fed up of those scars on the face? If yes, then cocoa butter with its natural properties treats them for you!
Because of healing and anti-inflammatory properties, this organic product is very helpful in curing damaged skin.
Use of cocoa butter in beauty products can help in fighting with significant signs of ageing like fine lines, wrinkles and dark spots.
Use of Cocoa Butter
Cocoa butter is quite an affordable product that is widely available and can be used easily. If you love DIY beauty products in your skincare routine, then you can purchase cocoa butter in bulk quantity. There are two forms of cocoa butter available: Refined and unrefined.
The unrefined cocoa butter in its raw form comes with several benefits for skin, hair and health. Most of the manufacturers of beauty products don't use it in unrefined form because of the strong smell of chocolate.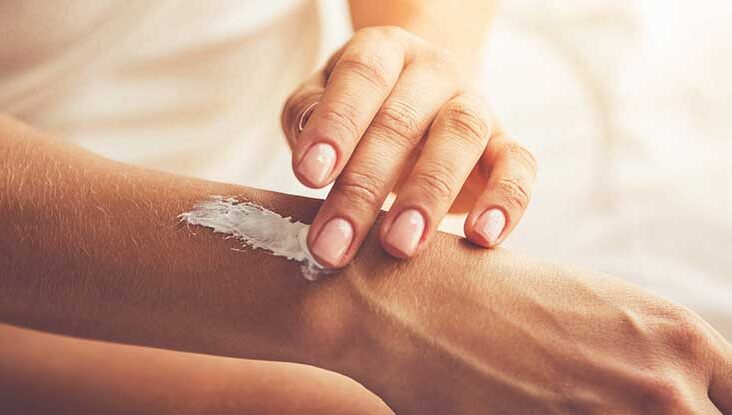 On the other hand, refined cocoa butter can be easily incorporated into the beauty products as scent and colour are stripped away in the refined form.
Cocoa butter can be used in making homemade face masks. These facemasks are easy to make, affordable and provide an amazing glow on the face.
Cocoa Butter Homemade Face Masks Recipes
Have a look at some easy face masks recipes of cocoa butter that can be used to hydrate the skin and even reduce scars and blemishes at home. These face masks are free from chemicals, so there are hardly any side effects. If you will use these products on a regular basis, you will fall in love with the advantages it offers for your skin.
1. Cocoa Butter, Olive Oil, Honey and Oats Face Mask
If you are looking for a solution of dry and flaky skin, then using a cocoa butter face mask can be very effective. Right from making the skin soft and supple to improving the texture of the skin, this cocoa butter homemade face mask can do it all with its amazing skincare properties. Besides cocoa butter, oatmeal in this face mask provides a soothing effect on your face. People with blackheads and enlarged pores must avoid cocoa butter as it may lead to clogging of pores.
Ingredients:
Cocoa butter
1 teaspoon of powdered oats
1 drop of olive oil
½ tablespoon of honey
Method: Melt the cocoa butter and add other ingredients to it. Mix them well and let the mixture cool down. Apply this paste consistently on your face. After the face mask dries up, just rinse it off. Then, pat dry your face.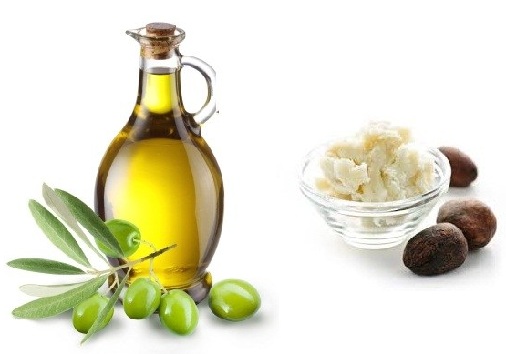 2. Cocoa Butter, Ginger and Olive Oil Face Mask
This mask is suitable for all skin types. Your skin gets hydrated and dirt is extracted out from the pores by using this amazing face mask.
Ingredients:
1 tablespoon of cocoa butter
A pinch of ginger paste
1 tablespoon of olive oil
Method: You just need to mix the above ingredients properly in a bowl to get this face pack ready. Apply it consistently on your face and neck. Let it dry for about 15-20 minutes. Then, wash it off.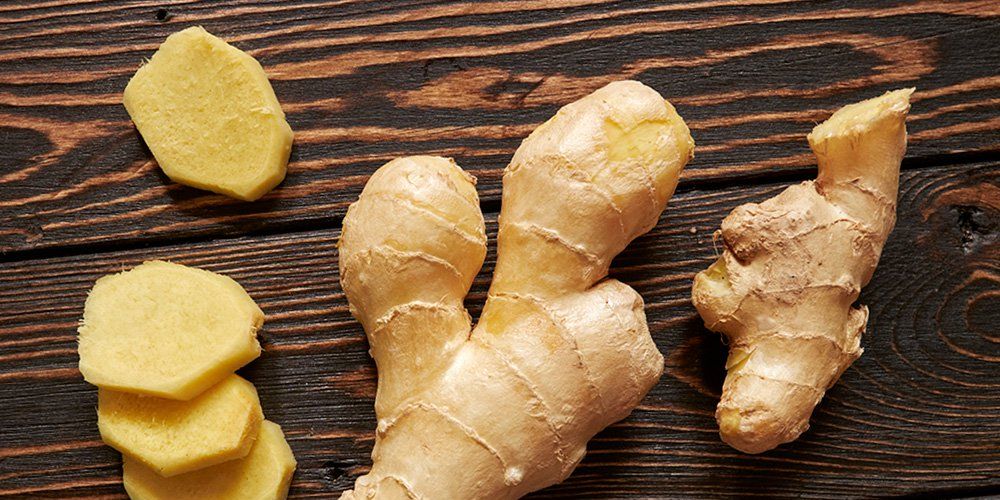 3. Cocoa Butter, Lavender Oil, and Coconut Oil Face Mask
This face pack improves the texture of the skin, reduces the dryness and brings glow on the face.
Ingredients:
1 cup of cocoa butter
2 tablespoons of almond oil
½ cup of coconut oil
5 drops of lavender oil
Method: You have to whip cocoa butter with other ingredients until the mixture gets fluffy. It can be applied every day on the face. It can also be stored in a jar for further use.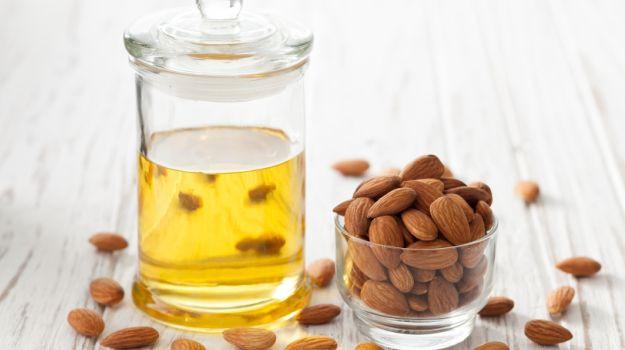 4. Cocoa Butter, Brown Sugar, Almond Oil and Cinnamon Powder Face Mask
If you want to wake up looking at your beautiful and bright face, then apply this easy to make face mask every day before bedtime.
Ingredients:
Method: Add brown sugar to cocoa butter and mix them well. Then add cinnamon powder and almond oil to this mixture. Stir them well and your face mask is ready. Apply it on your face for 15-20 minutes and rinse it off.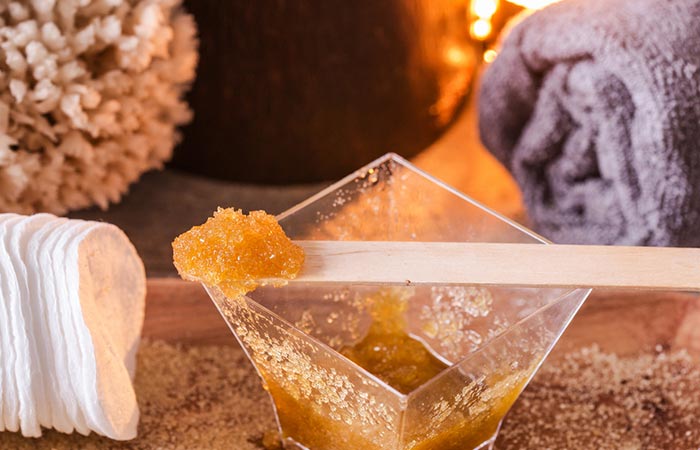 5. Cocoa Butter, Shea Butter, Vitamin E Oil Face Mask
This is a great anti-ageing face mask. It also makes the skin smooth and radiant. This body lotion can be a blessing for people with dry skin. Use it in winters and see how it nourishes the body and prevents dryness and dullness.
Ingredients:
¼ cup of cocoa butter
¼ cup of shea butter
½ drop of Vitamin E
2-3 drops of almond oil
Method: Mix both shea butter and cocoa butter in a bowl. Then, just add drops of Vitamin E and almond oil to get this face mask. Apply a layer of this paste of your face and wash it off after it dries. You can also store this paste in a tight jar and use it later.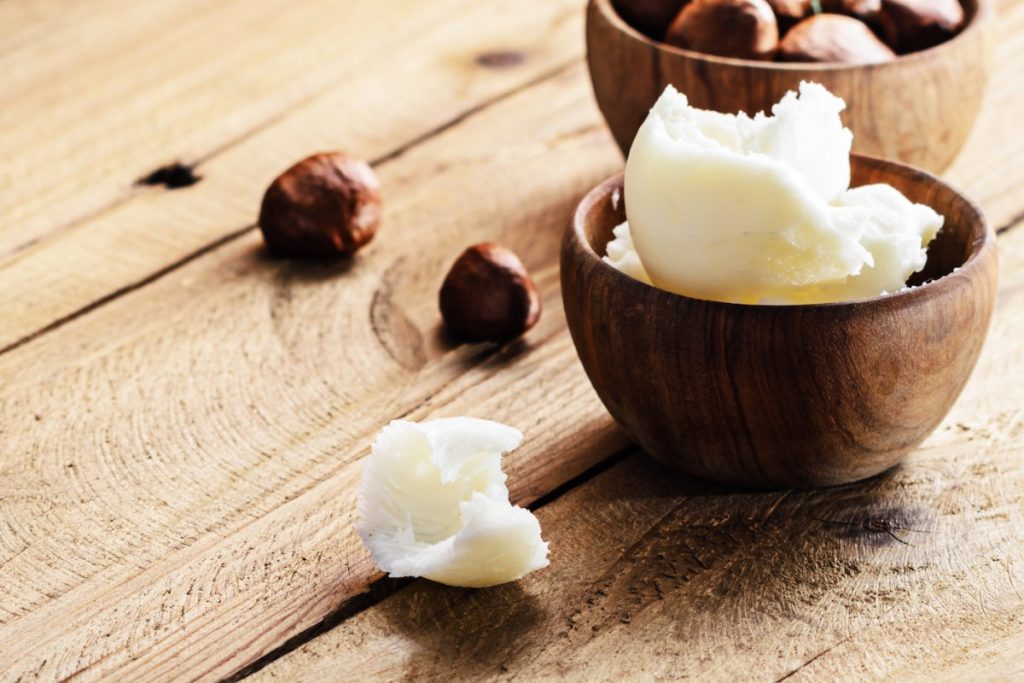 6. Cocoa Butter and Charcoal Face Mask
This face mask is beneficial in dealing with acne. It deeply cleanses the pores and fights with acne-causing bacteria.
Ingredients:
3 tablespoons of activated charcoal
2 tablespoons of cocoa butter
1 tablespoon of shea butter
3 tablespoons of bentonite clay
10 drops of Vitamin E
2 tablespoons of glycerine
Method: Firstly, melt cocoa butter and shea butter in a double boiler. Then, transfer the mixture in a clean bowl. Then, add activated charcoal, bentonite clay, vitamin E and glycerine and stir them well. You can also add some essential oils such as lavender essential oil, tea tree essential oil, peppermint essential oil and rosemary essential oil in this face mask. Some people are allergic to essential oils, so these essential oils are optional.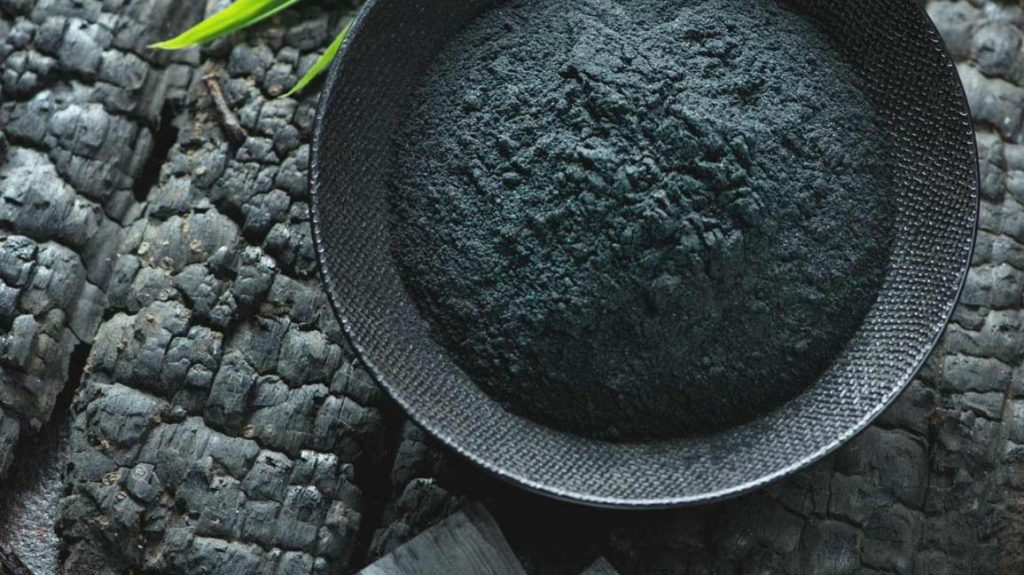 Conclusion
Cocoa butter is loaded with various benefits for the skin. You can use the above-given recipes for homemade cocoa butter face masks and apply them on a regular basis to get good results. Mainly people use cocoa butter face masks to prevent dryness but it can also be beneficial in fighting with the signs of ageing, improving the texture of the skin, and treating acne. So, try these masks and get happy skin!