Homemade Face Packs of Masoor Dal for Acne Scars
Our kitchen contains the most amazing ingredients for our belly but did you know that the same ingredients can benefit your hair, skin and overall health greatly! If drugstore skincare is not your thing then our DIY face packs will surely become your favourite. Not only are these face packs economical but also highly effective. Masoor dal is everyone's first choice undoubtedly but it can work wonders for your skin.
If you are suffering from acne problems, masoor dal for acne scars will work miraculously. This lentil is a storehouse of vitamins, minerals and antioxidants. Here are some benefits of Masoor dal packs and also a guide on how you can prepare them effortlessly at your home.
Benefits of Masoor Dal
Before we dive into how to prepare face masks at home, let us first understand the benefits of this type of lentil.
1. Easily available
It is very easily available so everyone can get it without any struggles.
2. Acts as a skin cleanser
Masoor Dal is an excellent cleanser and will remove all the impurities from your face. Along with the dirt, it also effectively removes the excess oils as well as dead skin cells. Plus, Masoor dal contains several nutrients, minerals, vitamins and proteins. You can use this ingredient as a cleanser on a daily basis as it is not at all harsh on your skin. Resolve your skin issues by including this one ingredient in your skincare routine.
3. Exfoliator: Exfoliation is an important part of your skincare regimen which must not be ignored. However, using harsh exfoliator results in dry skin as the natural oils of your face are removed.
Masoor Dal, on the other hand, acts gently on your skin. Get smooth and soft skin instantly with this lentil. Whether your goal is to get glowing skin, tan removal, acne marks removal or overall health of your skin then this one ingredient will do everything for you.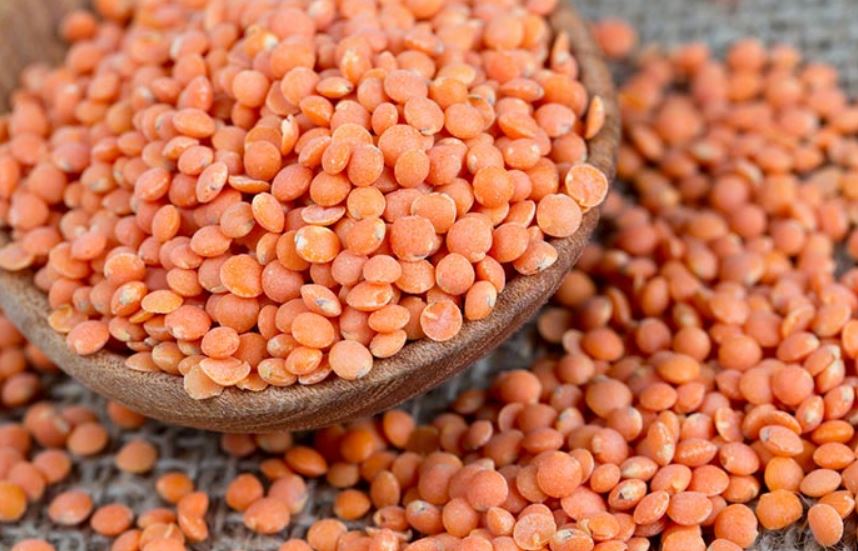 4. Anti-acne and anti-ageing solutions
If you are looking for something that will not peel your natural skin and eliminate the moisture it contains then Masoor Dal is the best. From blackheads, Whiteheads to acne, this ingredient can cure it all. Masoor Dal face packs are extremely hydrating and they nourish your skin as well. Get rid of fine lines, wrinkles and tighten your skin.
There is no need for using expensive anti-ageing products because Masoor Dal works perfectly fine.
5. Brightening solutions
Lighten your acne marks and enhance your skin tone. Masoor Dal is an excellent agent for lighting and brightening the skin. If you have dark spots all over your face then try applying Masoor Dal to it and you will see visible results in no time. What can be better than opting for permanent solutions that cause absolutely no side effects?
Homemade face packs of Masoor Dal for Acne Scars
Here are some face packs that you can easily make at your home with a few ingredients.
1. Masoor Dal and Milk
First of all, take an adequate amount of Masoor dal and soak it in water overnight. Remove the water from it the next day and wash it nicely. Then, grind the dal to make a thick paste out of it.
Add 1/3 cups of raw milk to this paste and mix it well. After mixing it, apply the paste on your face with the help of your fingers or a brush. Leave it for 20 minutes till it dries completely.
Once it is dry, wash it off and dry your face. Your skin will feel smooth, nourished and hydrated.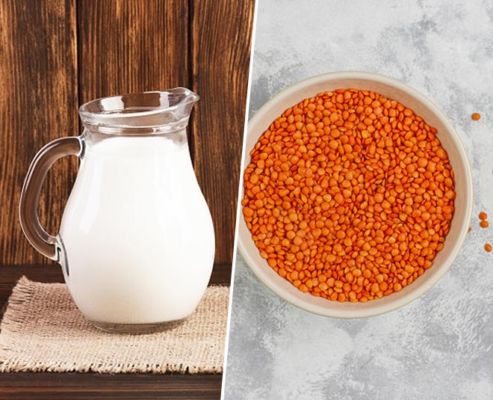 2. Coconut oil and Masoor Dal
For this face pack, take 50 grams of Masoor Dal and wash it 2-3 times. Let it soak in water overnight. Throw away the water and make a paste out of the lentils.
After you are done grinding it, take 1 tablespoon of the paste in a bowl. Add 2 tablespoons of milk and a pinch of turmeric. Mix it thoroughly and then add 3 drops of coconut oil to this mixture.
Again, mix it well and your face pack is ready. If you want to make face packs in larger quantities then you can keep increasing the ratios of ingredients accordingly.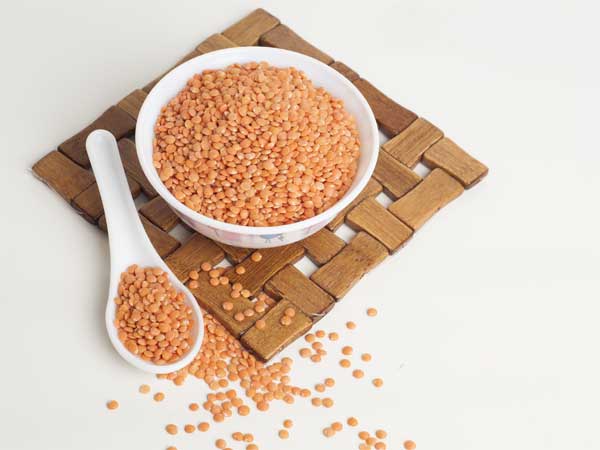 3. Orange peel and Masoor Dal
To make this face pack, you will need masoor dal, sandalwood powder and orange peel. Soak 100 grams of dal, 50 grams of sandalwood powder and orange peel in milk overnight.
Take the ingredients and then put them in a mixer. Grind them to make a fine paste. Apply it to your face in circular motions. Once the pack is dried, start massaging your face gently and scrub this layer off.
You can either use olive oil or water to scrub off the pack. Wash your face with cold water and pat it dry.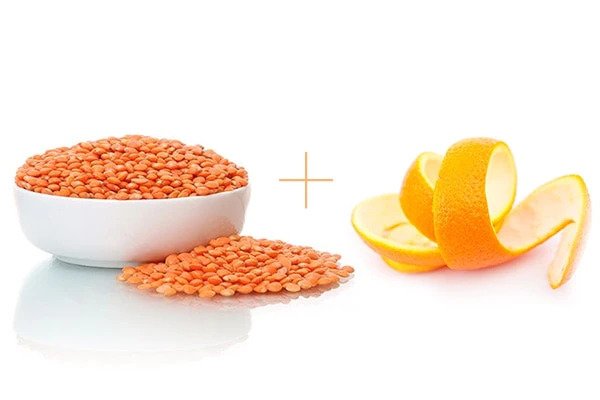 5. Honey Masoor Dal pack
This is one of the finest packs to prevent acne and get hydrated skin in just a few minutes. Repeat the same process of soaking masoor dal overnight. Then, convert the lentils into powder form with the help of a grinder or any other appliance.
Take one spoon of masoor dal powder and add one teaspoon of honey to it. Mix this well to make a fine paste. Apply this to your face and leave it for 20-25 minutes.
Wash it off once it is dry. You can even use this pack daily if you have acne problems.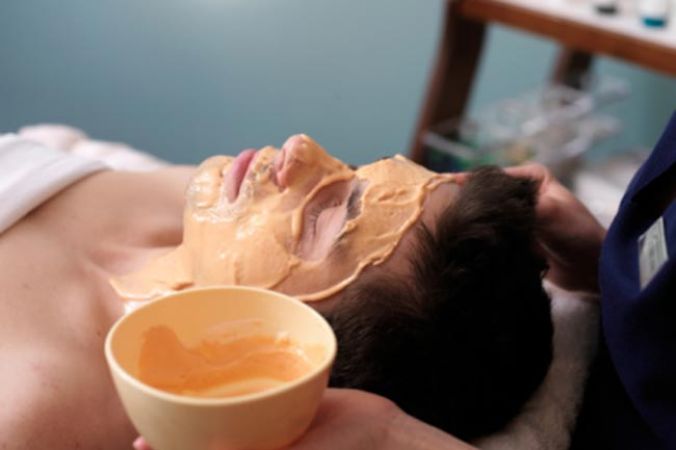 6. Besan Masoor Dal face pack
Besan, also known as gram flour is an outstanding ingredient in itself. When it is mixed with masoor dal, the benefits multiply. Apart from masoor dal, besan is known for lightening the dark spots or acne marks on your face.
For this face pack, take 1 tablespoon of masoor dal and 1/2 tablespoon of gram flour. Then, add one tablespoon of yoghurt and 1 teaspoon of turmeric to it. Mix all the ingredients nicely to get a thick paste.
Apply this paste to your face gently and let it dry. After it is dried, wash it off with cold water and dry your face. You can use this pack daily if you have severe dark spots on your face.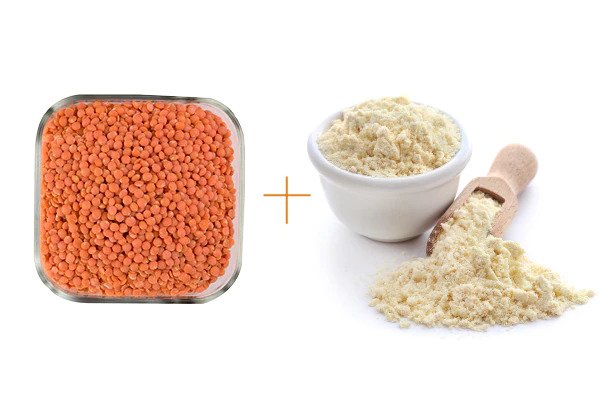 7. Magic of Marigold flowers
Marigold flowers not only brighten your skin tone but also help in providing a natural glow to your face. Firstly, take one tablespoon of masoor dal and two marigold flowers.
Take a bowl, put the dal into it, crush the flowers finely and add this too to the bowl. Also, add one teaspoon of rose water to this. Let the mixture soak overnight. After 12-14 hours of soaking, grind the mixture until a thick paste is formed.
Apply the paste on your face and let it dry. Wash it off with cold water after 30 minutes. Use it daily to see visible results in a short time.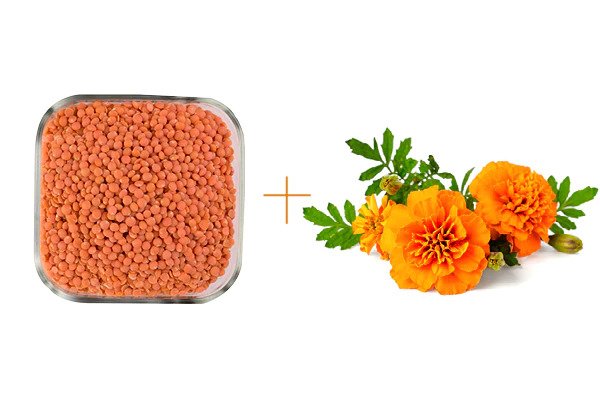 8. Turmeric and Masoor Dal face pack
Turmeric is an antiseptic that heals acne and pimples. Alongside, it fights skin infections and improves your skin texture as well. Take two tablespoons of masoor dal and one teaspoon of turmeric powder.
Add a few drops of rose water to this. Grind the mixture to form a thick paste and apply it to your face. Leave it on for at least 20 minutes so that the pack is dried completely.
Wash it off with cold water and gently dry your face. To obtain the best results, you can apply this face pack 2-3 times a week.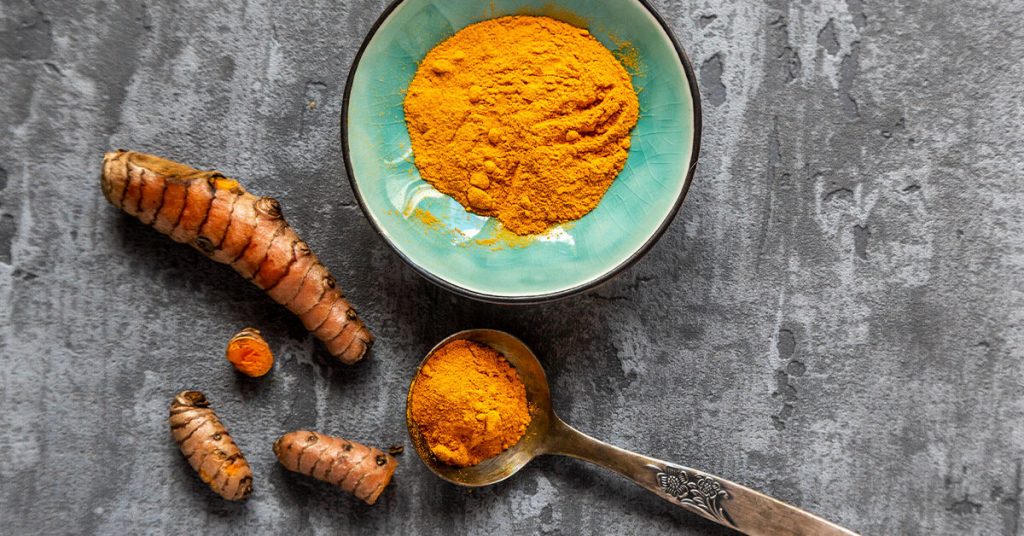 9. Almond Masoor face pack
Almonds have endless benefits, be it your face, skin or health. Open up your clogged pores, get rid of impurities, dead skin cells and lighten your skin tone.
Soak masoor dal overnight and also soak almonds in water for the same time. Take two tablespoons of the soaked masoor dal and take about 12-14 almonds.
Add a few drops of rose water to this and mix it properly. Grind this mixture until a fine paste is formed. Apply the paste to your face and your neck area as well. Massage your face gently for 5 minutes and leave it to dry for 25-30 minutes.
After it is dried, wash your face with cold water. Repeat the process once a week to get excellent results.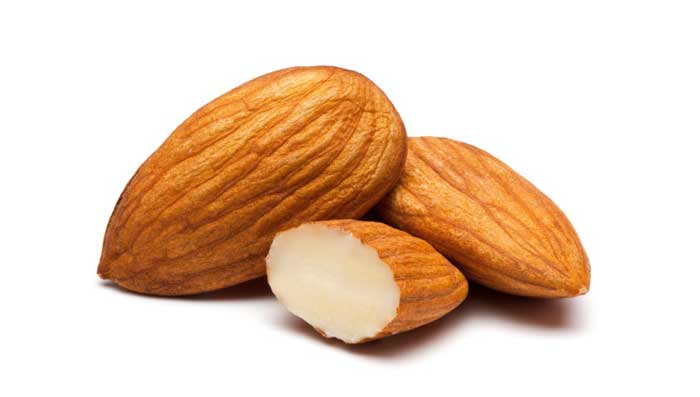 10. Fenugreek seeds and Masoor Dal
Let the masoor dal and fenugreek seeds be soaked overnight. Take 2 tablespoons of masoor dal and 1 tablespoon of fenugreek seeds and add a few drops of lemon juice to this mixture. Grind it properly and a paste will be created.
Apply the mixture to your face and leave it for 20 minutes. Once it is dried, scrub it off and massage your face gently for 5 minutes.
Use this paste once a week to get desired results.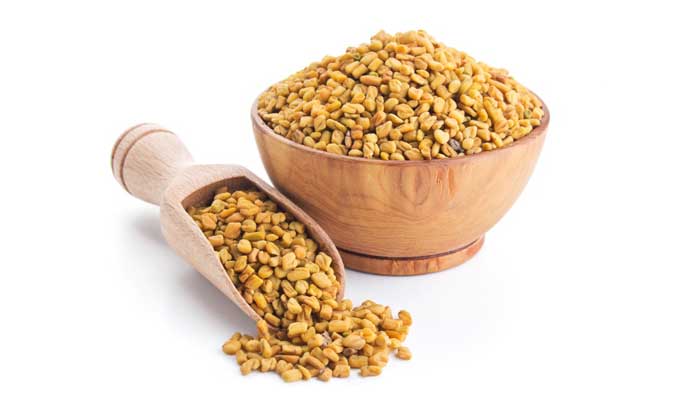 Final Words
These were some homemade remedies to cure your acne marks and dark spots. Masoor Dal is an exceptional ingredient that has incredible benefits. Get glowing, flawless, spot-free and hydrated skin without putting in many efforts. Improve the texture of your skin and cleanse it thoroughly with the help of Masoor Dal.
Also Read: