Are bomber jackets warm enough for cold weather?
Cool breezy weather is here. You have to maintain your fashion standards while ensuring that they keep you warm. Are bomber jackets warm enough to help you keep warm?
Bomber jackets are known for their versatility as they suit every occasion. Initially, they were some by pilots and used as jersey jackets by players but they have evolved so much over the recent years that now we wear them to make a fashion statement.

From casual to smart-casual events, no matter where you are going, bomber jackets will always elevate your outfit. Not only this but they will make you the centre of attraction because of their stunning appearance. Apart from serving looks, does the bomber jacket really keeps you warm? Well, the answer is yes.

Bomber jackets will definitely provide you with warmth when it is chilly outside. Keep reading to know more about bomber jackets, where you can wear them, and basically everything you need to know about these jackets.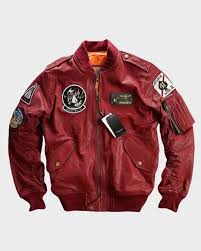 Should you buy a bomber jacket for winter?
Yes, yes, and yes! Bomber jackets are not going anywhere as they have existed for decades and will continue to do so. This trendy piece is a must-have in your wardrobe so grab your hands on a good bomber jacket as soon as possible. Here are a few convincing reasons why you should invest in a bomber jacket:

First of all, it serves the purpose of keeping you warm. Unlike other jackets that are only good-looking, these jackets do much more. Ensure that you are picking up the right fabric and shopping from a well-known brand. A decent quality bomber jacket will last you for years to come and will definitely be useful clothing wear for winters.

The best thing about bomber jackets is that they are gender-neutral. Pick up any bomber jacket as all of them can be worn by both men and women. It can be a problem if your girlfriend loves to steal your clothes. With such a wide variety of bomber jackets available, you can choose any one that suits your style.

Apart from the good looks and the natural charisma of a bomber jacket, it is super light in weight. You must have noticed how bully and heavy winter wear are but say no more because these jackets are here to save the day. You can easily carry them around anywhere and wear them or take them off and keep them with you easily. Even after being light in weight, they still are capable of keeping you warm in the winters.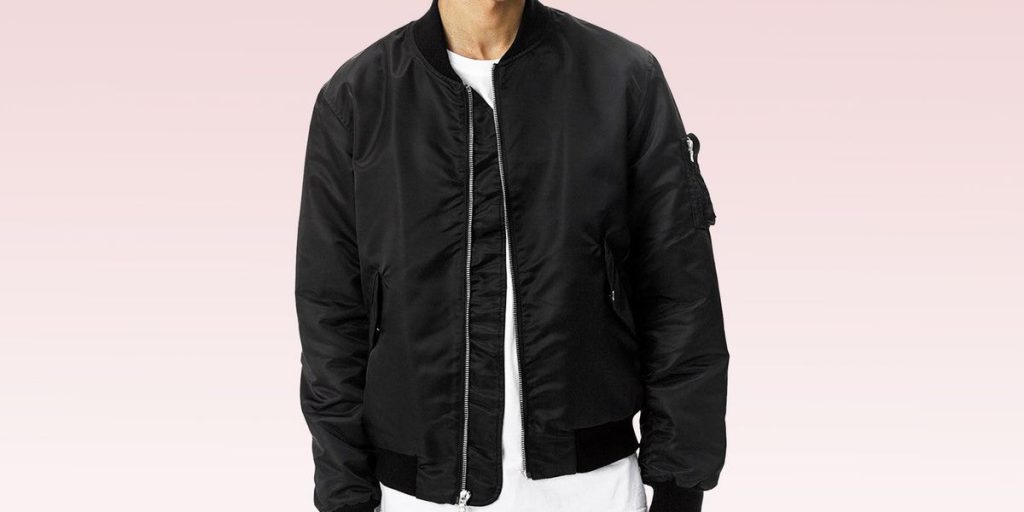 Types of Bomber Jackets
The most basic and original bomber jackets were the A-1 jacket, A-2 jacket, and MA-1 jacket. Bomber jackets have now come a long way and are super popular currently. As fashion keeps evolving, new variations of bomber jackets keep arriving in the industry.

If you are going for a casual yet smart look then go for Suede bomber jackets. These are just perfect for winters as the material is very nice. Along with being warm, they are very comfortable as well. Moreover, the most popular colours for a suede jacket are caramel, brown, navy blue, and black. You can create a dapper look with this minimalist jacket. Even if you are wearing a dull and plain outfit, a suede bomber jacket will level it up effortlessly. A suede jacket is a classic that everyone must own in winter.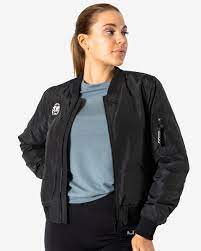 Leather bomber jackets have stretchable waist and cuffs. Since leather is versatile in itself, it is a popular option for everyone. This bomber jacket is perfect for party wear as well as casual wear. Be it a brown leather jacket or a black one, they are one of the many essentials in your wardrobe. Especially when it is cold outside, leather is the topmost option for everyone. Pair comfort with style and you have the ultimate leather bomber jacket. Even if you are not a fan of leather, you can opt for faux leather.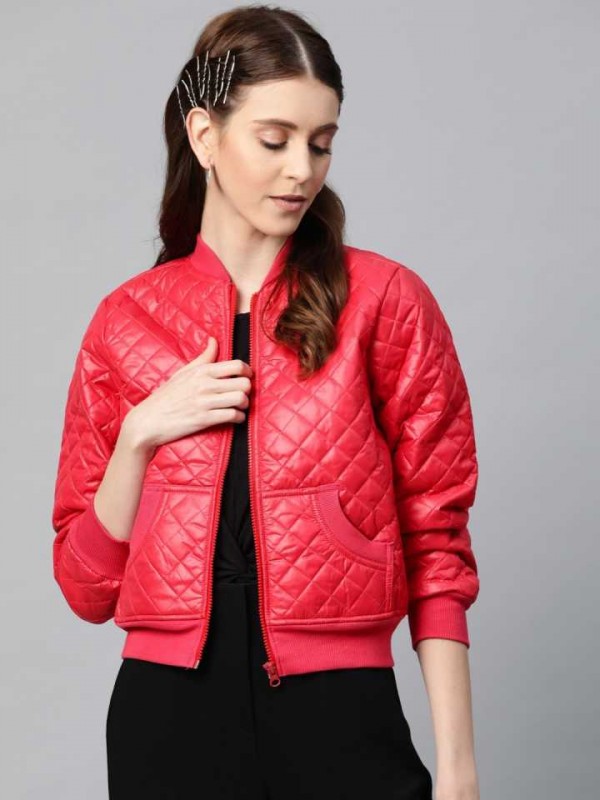 Many people do not even know that there are bomber jackets in other types as well other than Nylon jackets. Nylon bomber jackets gained immense popularity as they are super light in weight and very fashionable. Imagine that you are wearing an all-black outfit, just add a nylon jacket and see how your entire look will change. Plus, the best thing about nylon bomber jackets is that they are not very dramatic so you can wear them anywhere. Whether you are grabbing a cup of coffee with someone, meeting up with friends or going to dinner, these jackets are suitable for every event.

Next are the varsity jackets are the OG bomber jackets. These are retro, stylish, comfortable, give the cool boy or cool-girl look and make your appearance very attractive. With baseball, football and many of her designs available, you can opt for any bomber jacket. Again, these jackets are in right now and are here to stay so investing in varsity jackets would be a great idea. Such timeless classics can be worn anywhere anytime. What we love the most about varsity jackets is that it is not a part of fast fashion.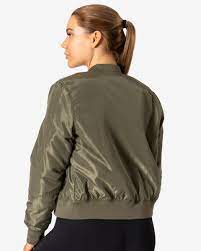 How to wear a bomber jacket?
Wearing a bomber jacket is no task but you should know how to make the most out of your look. Here are some ways in which you can look great wearing a bomber jacket:

• For winters, bomber jackets are perfect as you can layer your outfit. If you love layering then wear a hoodie underneath the bomber jacket.

• When you are going to a smart casual or a casual event, you can wear all black or all white clothes and then wear a bomber jacket to keep it minimal yet elegant.

• Ensure that the jacket fits you right as it matters a lot. You can opt for an oversized jacket but never get a small bomber jacket.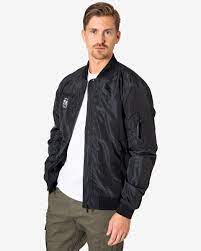 Final Words
This was all you needed to know about bomber jackets. If you trust us then bomber jackets are a requirement in everyone's wardrobe. Grab yours now and style it in various ways to look your best wherever you go.
Also Read: Top 10 Blazer Brands In India For Men