Just like skirts or dresses, pants are also a staple wardrobe essential. Women's pants are just not limited to regular jeans. Yes. There are different types of women's jeans available, but there is more to women's pants too! And we will discuss these different types of women's pants in this post below.
The other pants for women depend solely on fit, style, and colours. The best part of these pants is that you can easily style them differently each day and still look as new as ever! So, if you are a mere newbie to the world of bottom wear for women, this post will actually help you understand the different types of pants available for women.
 Top 7 Types of Women's Pants 
1. Joggers
It is 2021, and how can we even start a list of women's pants without mentioning joggers as the first option? Let's just take a small moment to appreciate the versatility and beauty of joggers all throughout these years! Joggers are that one set of pants that you need for your casual or stylish looks. Previously it was considered as exercise apparel.
However, it is evolved pretty much and is now paired with different top wear for different looks. You can pair it with a fitted cropped tee, bralette, camisole with a light blazer, or pretty much anything! A good set of joggers go with everything!
You can opt for different types of shoes here, like military boots, stilettos, or even basic sneakers. If we had to choose one specific pair of pants for women out of the entire list, it has to be a good pair of joggers! If you are into comfy and baggy pants, a few pairs of joggers are a must-have!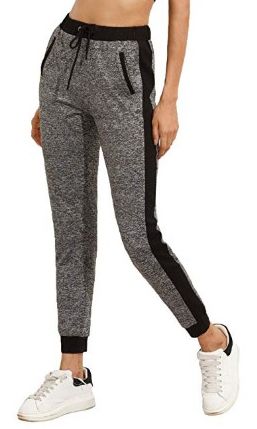 2. Sailor pants
Sailor pants are usually trendy due to their wide-leg construction. It is perfect for pear-shaped bodies since it has a boxy construction on the upper leg portion, which comes down to a flowy silhouette. It flaunts such body type with grace! 
These types of women's pants are ultra-comfy. It also adds length to your bottom half and is perfect for the short women out there. The sailor pants usually have buttons on the side or front panel, which are usually made of metals with silver or gold colours.
It works well as a bohemian outfit if paired with tank tops, striped shirts, or even boat necks! Let's not forget some pretty tassels.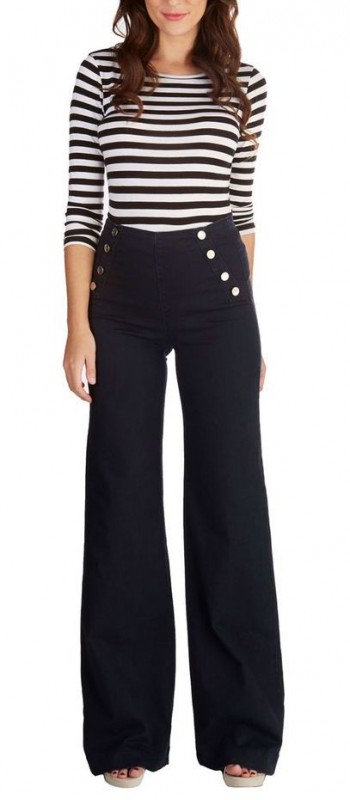 3. Culottes
We can never get over the skirt-styled pants that were highly popular during the 1930s. (You can only relate to it if you are a 90s baby!). These pants are back in trend in the form of culottes and are doing great in the market. The roomy and flowy vibes of these women's pants are ideal wear for comfort and support.
These are yet again perfect if paired with camisoles, boxy sleeveless tops, or even the regular t-shirts! Culottes usually give a more cute and chic look when paired with the right ornaments.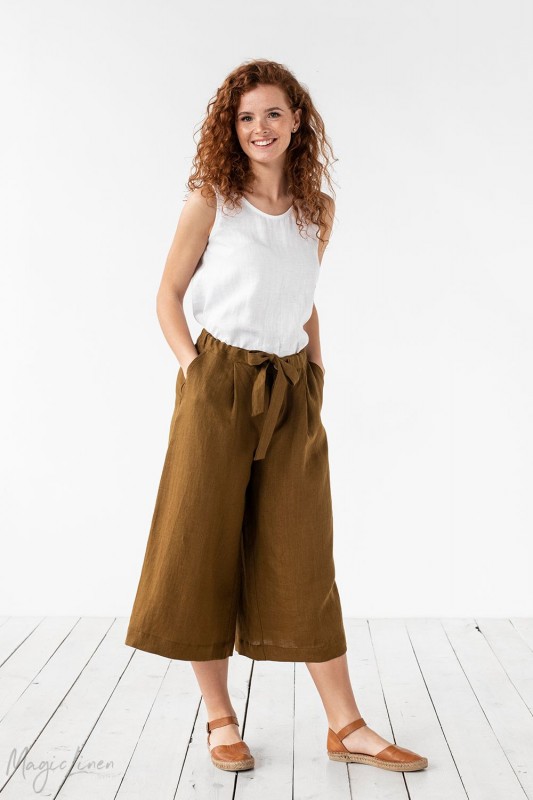 4. High waist wide-legged pants
A fundamental rule of fashion is to go for high waists if you want to hide your tummy fat and bulges! High-waisted pants are perfect for every type of top-wear! It snugs your midriff and has a slight flare toward the bottom. It flaunts the curves of the waist very efficiently. You can either go for denim fabrics with flared hems or even cotton.
These types of women's pants give a very well-structured look to the entire outfit and are great for both formal and informal occasions. If you are a person who is great with experimenting with clothes, get a denim material high waist wide-legged pants and pair it with bright colours for that funky look!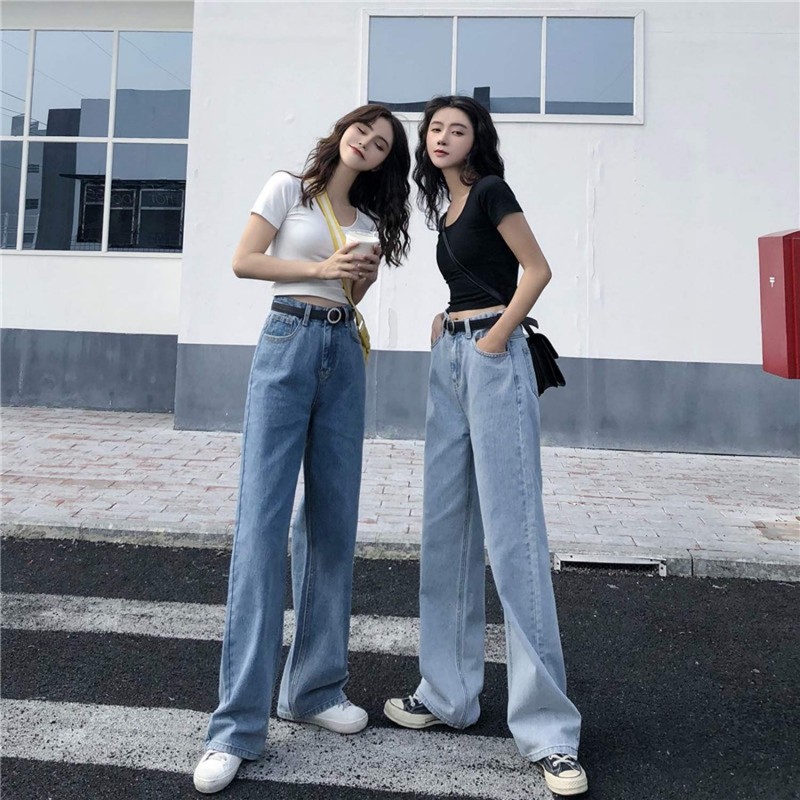 5. Harem pants
The harem pants are great for people who are looking for pants for yoga or any other flexible exercises since it has a very flowy and comfortable construction. These women's pats are also very largely preferred by women during dance sessions since the flowy pants give great comfort.
These types of women's pants are gathered around the waist and ankles, which are tightened by elastic bands or drawstrings. Many harem pants also consist of slight frills all over the legs, which also look very classy.
These work perfectly with regular tank tops and camisoles. opt for something cropped since it will help you flaunt your waist with the flows. Some of the really common materials used in harem pants are rayon, chiffon, or any other soft fabric.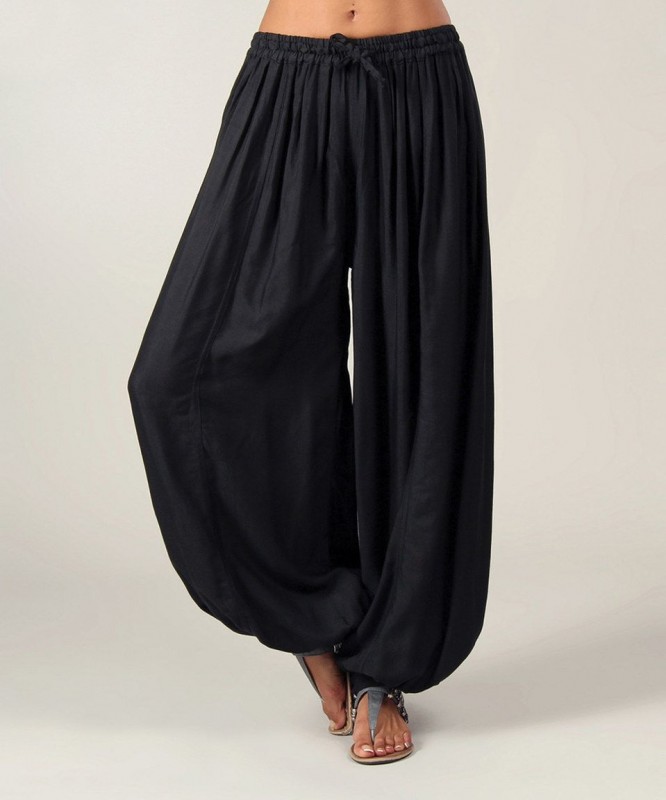 6. Bell-bottom pants
These types of pants were again highly popular in the 90s and were a statement fashion back then. The bell-bottom pants are usually tightened at the waist, hips, and thighs and flares from the knees or ankles. It offers a great structure to the lower portion of the body too.
It is perfect for women who do not have many curves and are mostly skinny since this layer construction can help in giving a feel of those perfect curves! You can easily wear some pretty neon-coloured camisoles and small studs for a date night look.
You can also add a blazer above it for a bossy and formal look. These look pretty basic but can instantly amp up the entire look with some good top-wear! Thus, however you style, you can never go wrong with bell bottom pants!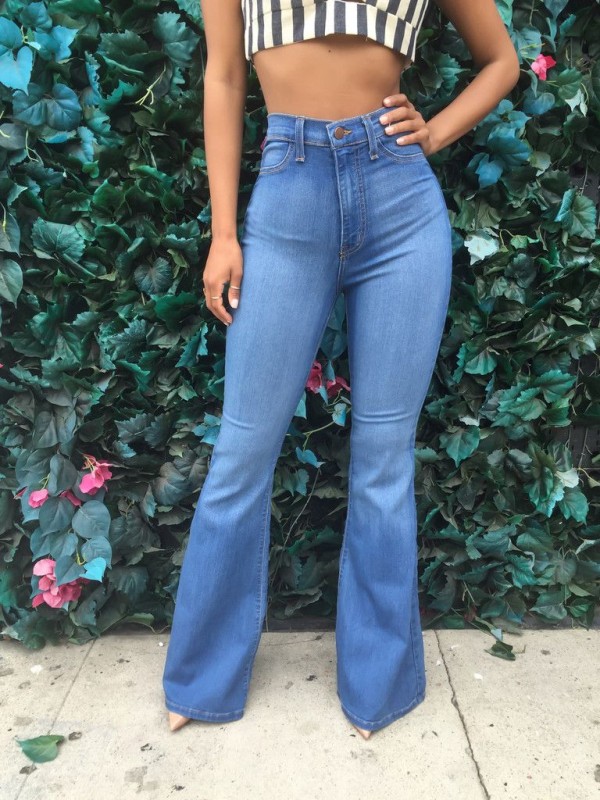 7. Legging pants
Leggings are another very comfy clothing that most women prefer. These are pretty tight-fitting but still, have the right flexibility and comfort. These are great for your gym, gymnastic, or yoga sessions since there is a wide range of flexibility you can get with leggings.
The material is mostly stretchy, and thus it will not hinder your activities. You can either pair with pretty bralettes or flowy and baggy blouses as per your interests. However, leggings mostly fall under the category of casual wear. Some prevalent fabrics used in leggings are lycra, cotton, or even denim.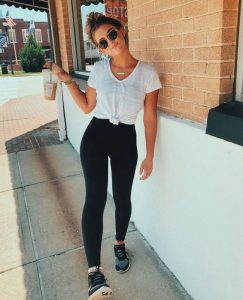 Final Thoughts
Women's pants are not just limited to these seven categories. There is more to it, like tights, punk pants, stirrup pants, etc. But these are precisely some of the most common and widely popular women's pants of all time.
These women's pants are perfect for every occasion and can blend in with different kinds of top-wear without any hassle. These are also perfect for almost every body type. There are various colour options in these women's pants, too, like reds, pinks, greens, blues, and what not! Hence, get your cart ready, choose some pretty pants in your favourite colours, and rock that outfit today!
Also Read: Formal Wear With Jeans: 6 Ways To Wear It