8 Types of Belt Buckles for Men and Women
Belts with buckles are a great fashion accessory and always help in creating the ultimate statement look. Buckles can upgrade your outfit in seconds to make you appear more appealing than usual. Since buckles are an integral part of men's as well as women's outfits, be careful while selecting them as they can either make or break your overall look. There are several types of belt buckles which we will be discussing about in the article. 

Sometimes, wearing the wrong buckle to the wrong place will make you look like a dummy. If you are afraid of showing up somewhere looking like a disaster, do not worry because we are here to help you. With so many types of buckles available in the market, it can surely be a difficult task to choose the right products. Keep reading to know more about buckles, their types and the best ones suited for your purpose.
Types of Belt Buckles
1. Screw Closure Buckles
Are you looking for a basic buckle belt? If yes then opt for these screw closure buckles as their functionality is simple and super quick. Whether it is a formal meeting or a casual day, these buckles suit every occasion. If you are not a risk-taker then go for a black screw closure buckle as you can literally wear it every day.

This one is great for both men as well as women and is really popular. Plus, these belts arrive in leather and cruelty-free or faux leather belts both so you will have options to choose from. As the name suggests itself, you can quickly screw and unscrew such buckles without any efforts. Also, these belts offer great support too so it's a win-win situation for you.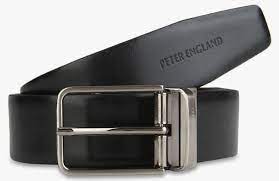 2. Tongue Buckles
For those who want a remarkable buckle design, tongue buckles are your way to go. These buckles have a metal pin and a loop that secures the belt properly. While some buckles have a prong attached to the bar, others have a bar or a frame.

Open and close the buckle easily as the design is unique yet simple. You can get these tongue buckles in various straps and colours. Moreover, you can opt for a single tongue or a double tongue buckle, whatever you like.

Wear it on jeans or pants or even with skirts. Look stylish while ensuring that you are comfortable at all times. Tongue buckles are designed for both men and women and can be worn on any occasion.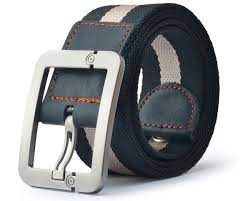 3. Double Ring Buckles
Belts that have double ring buckles are super trendy right now. These are unisex belts that can be used with smart casual dresses. Such belts come in several types of materials so you will have a wide variety to choose from.
Not only are these buckles fashionable but also very convenient to use.

Basic colours like black and brown are popular in double-ring buckles belt. Moreover, these buckles are usually paired with material like canvas so you just have to pull the loose end of the belt through D rings which go around the closest ring. Ensure that the D rings are resting flat on your pants. This no holes design is great as the size adjustment can be done easily.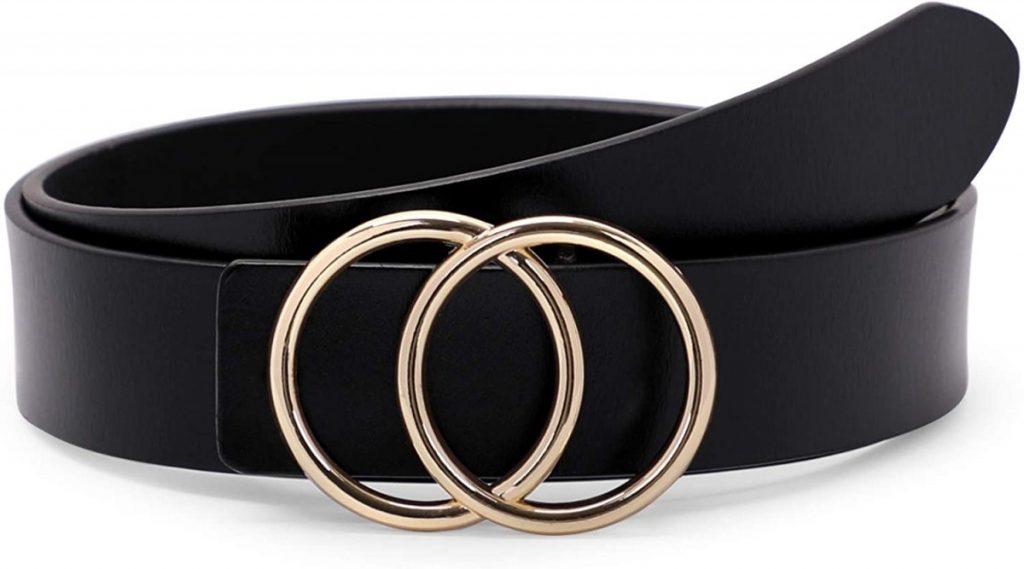 4. Auto Grip Buckles
As the name suggests itself, if you want a belt with a firm grip, an auto grip buckles belt will be the best for you. They are so sleek and stylish in design that they hold the power to elevate your outfit in seconds. Do not worry if you are opting for a casual outfit for the day as this buckle will make you look like you put in a lot of effort into your outfit.

Although the buckle is suitable for literally every occasion, it is advisable that you wear it for formal events to create a good impression. From high-end brands to affordable brands, you will find these auto grip buckles everywhere. Get a good grip along with making a fashion statement.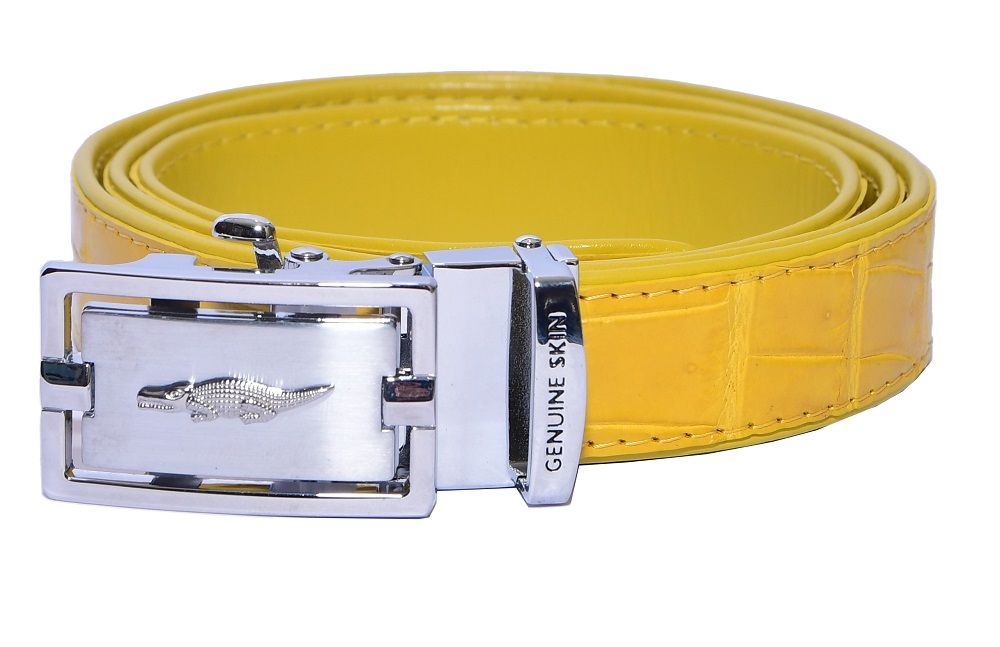 5. Automatic locking buckle
For all the busy bees out there who do not have even a single second to spare and also for the lousy ones who do not like to indulge in the complications of a buckle belt, this option is just right for you. Whether it is a wedding or a formal occasion, you can rock this automatic buckle belt at every event.

Since the buckle is joined to the belt by an interlocking splice mechanism, it automatically joins with the belt when it is inserted into the belt. Forget about looping and opt for these easy to use locking buckles. Along with having an interesting mechanism, they also look versatile in design which makes them more worthwhile.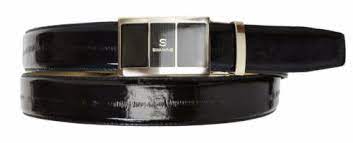 6. Designer Buckle
Wear designer buckles when you want to stand apart from the crowd. These buckles are mostly made up of metal and have different designs engraved on them. You can get them in various elements.

Also, designer buckles are a true classic and will never go out of style. All you have to do is secure the belt in such a way that the buckle is placed straight on your pants. Designer buckles have existed for a long time and will continue to do so because of their stunning appearance.

Moreover, such buckles are perfect for parties, weddings, meetings and casual events as well. Since these buckles are made up of metal, they are highly durable. Even your simplest of outfits can now look amazing with designer buckles.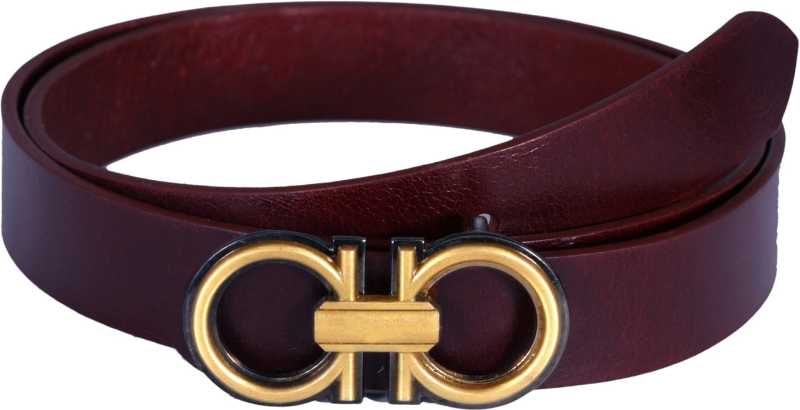 7. Flip closure belt buckle
These type of buckles arrive with a flip flop mechanism. It has teeth on the underside to provide you with a firm grip. Since these belts are usually made up of fabric, they are super comfortable. You can wear them on a daily basis as the flip closure buckles are quite casual.

Plus, these buckles are unisex and look good on every outfit. However, do not wear these flip closure buckles on formal outfits. These buckles come in various designs so you can either opt for a basic belt or an extravaganza one. Flip buckles are simple, basic yet gorgeous in appearance.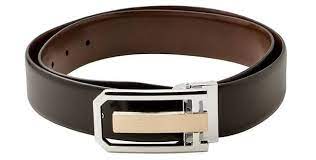 8. Brass belt buckle
The brass belt buckle is yet another classic buckle that looks great with western wear. Since they are made up of metal too, they are highly durable. With so many types of carvings on the metal, you can pick various buckles that go with your different outfits. Perfect for daily wear as well as parties, these buckles are just the modern elements that you need.

Ensure that you opt for solid colours if you want a buckle for casual events. Coloured buckles or belts will look good only with some outfits so be careful of the colour combinations you are choosing. Also, belt buckles can be found in several sizes as well so consider it according to the occasion you are going to.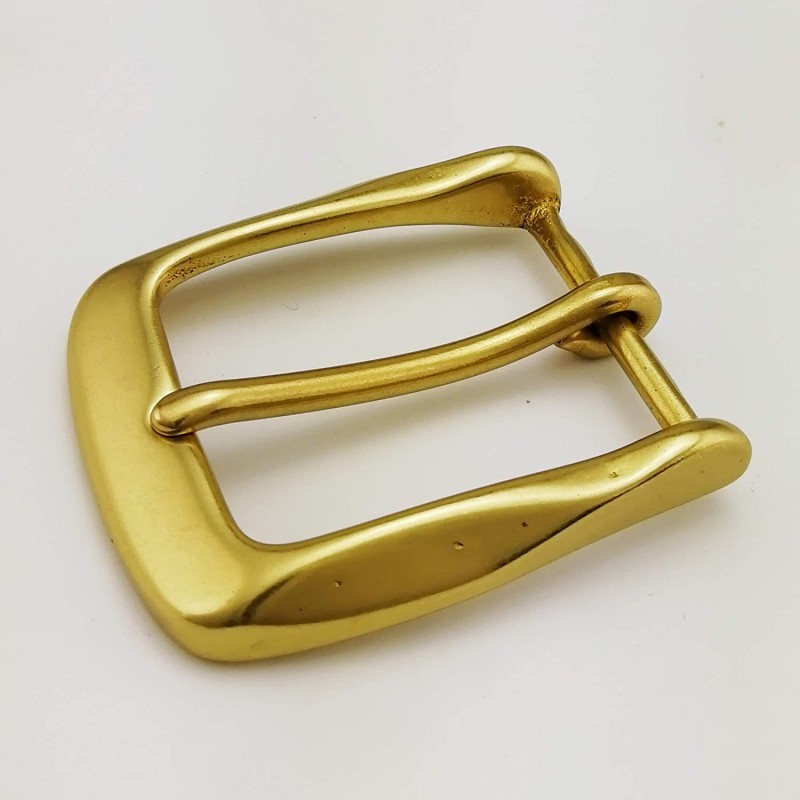 Final Words
These were the top 8 most popular belt buckles for men and women. Opt for this fashion accessory based on your style, taste and event. Buckles are more than just holding your pants up so pick up the products wisely. Avoid wearing funky colours or designs if you are going to a meeting or a formal event.
Also Read:  5 Best Belt Alternatives For You