When to wear tights with dresses and other clothes?
Gone are the days when stockings used to be your ultimate saviour. With the invention of tights, you can now wear mini dresses and skirts anywhere. Especially in winters when you just have to wear your little black dress but your legs are freezing to death, these tights will come to your rescue.

We understand how awkward it can get when you are in a meeting or travelling and are constantly worried about fixing your skirt. However, with great inventions comes great responsibilities! You cannot just wear these tights with any outfit and end up looking like a complete disaster. 

There are some things that you have to keep in mind to ace your outfit. We are here with this article to inform you about when to wear tights with dresses and other clothes so let's get started.
When to Wear Tights
Why should you invest in tights?
Well, there are endless reasons why you should wear tights. Think of them as a necessity in your wardrobe and not a luxury. Here are some of the reasons why you should opt for tights:

First and the most important one, tights are unarguably very stylish. No matter what the event is, you can always wear them. Stockings were worn by women for the longest time but with the arrival of tights, there is no looking back.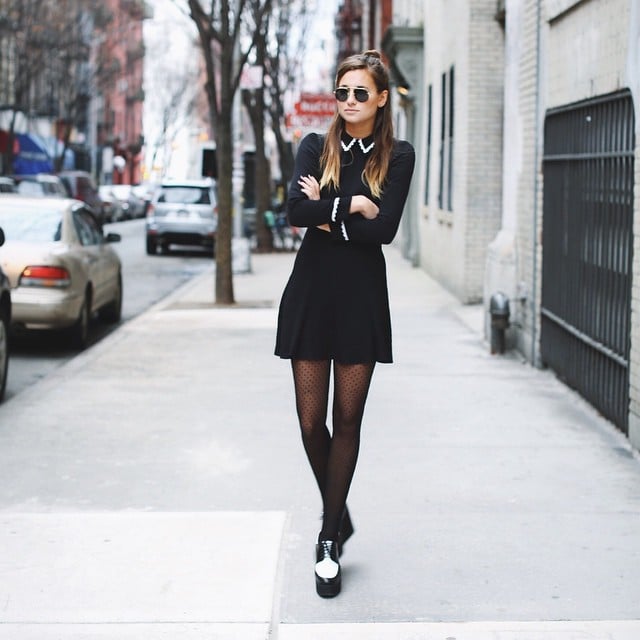 Of course, tights are simply great for winters but their use does not restrict here. You can wear it in any season to upgrade your outfit. If you are going to the office or an informal party then tights are a great addition to your attire. Also, when you are just out shopping in the city, it is always better to pair your skirts, shorts or dresses with tights.

Some women are not entirely comfortable wearing mini dresses and skirts. Do not worry as you can still wear your favourite outfits along with tights and feel confident like never before. No matter what age group you belong to, tights are perfect for everyone.
How to wear tights?
Tights can give a nice shape to your body so ensure that you are wearing them correctly. Here are a few examples that will give you an idea of how to wear tights with various dresses:

Keep in mind that your overall outfit should be balanced. Also, the thickness of tights must be proportional to the visible or bare skin. For instance, if you are wearing a mini dress then opaque tights should be the last thing on your mind. It will end up creating a "too much" look which you surely do not want.

If you are wearing a woollen dress or a shirt dress with full sleeves then opting for a bare tights look won't be the best idea. Since shirt dresses and woollen dresses are quite thick, ensure that the density of the tights matches the dress to create a fuller appearance.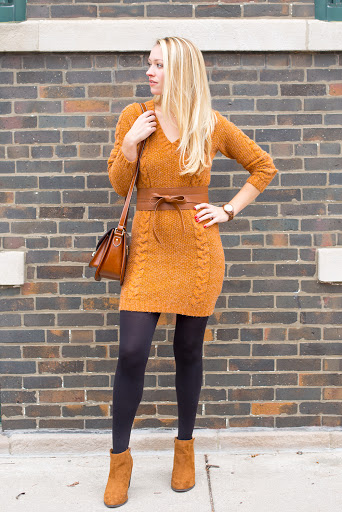 There are shaping tights as well that are body correctors. However, if you are wearing a midi, maxi, or a long dress, there is no point in pairing it with shaping tights. For such times, opt for opaque, matte or bare tights, whichever suits the dress the most.

Always match the colour of the tights with your shoes so your legs look longer. Different dress colour, shoe colour and the colour of the tights will make you look like you have randomly selected some items to wear. It is vital that all the colours that you are wearing are in sync and it does not look odd.
Do's and Don'ts of wearing tights
• When you are wearing tights, make sure that you wear bigger shoes like heels or boots. If you are not going for sneakers, then the footwear colour should be darker than the tights. For instance, black shoes, heels or boots go great with black tights and are the most popular combination.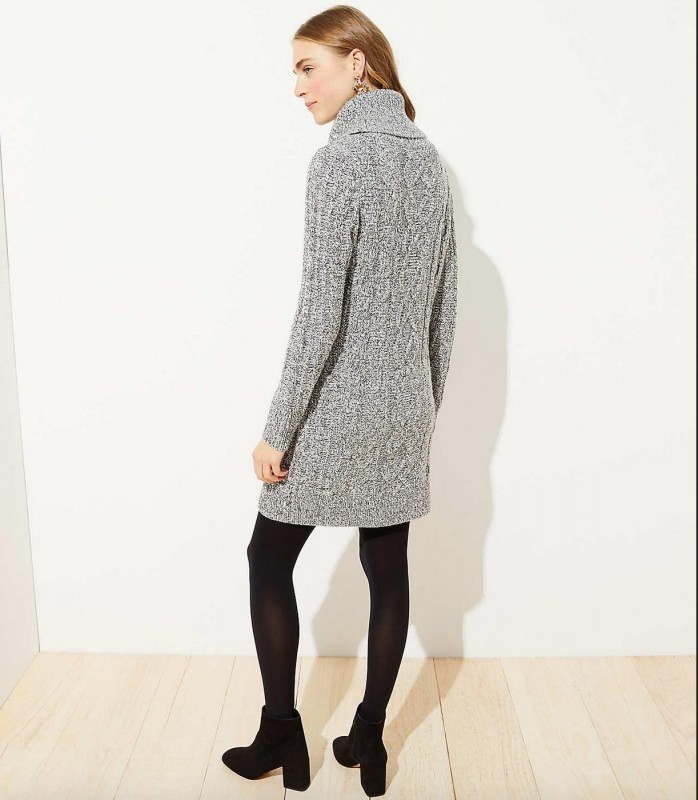 • Printed tights look stunning but only with some outfits. Avoid tights with big prints and loud colours if you do not want to make a fashion blunder. Light prints and sleek designs look good so see if it goes well with your dress or not.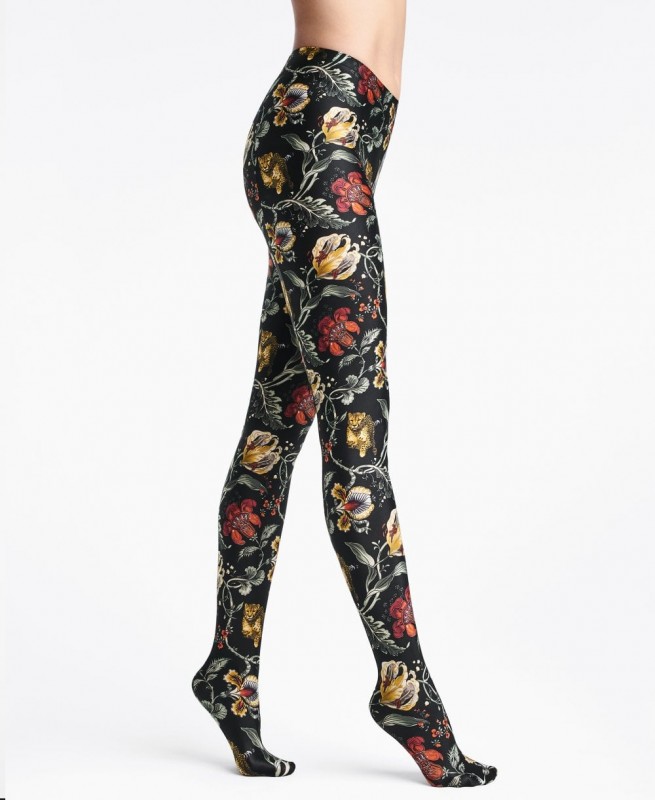 • Coloured tights are kind of funky yet chic and many women opt for different colours. However, remember that you can wear them with many outfits so buy them accordingly. If you go for basic colours like shades of black and grey then you can mix and match them with tonnes of outfits. Nude tights are the least favourite of all as they serve very little or no purpose. Moreover, coloured tights can drag the attention from your dress to the tights.


• Avoid funky or neon colours when you are going to the office or a formal event. Also, it would be good if you opt for basic colours for formal parties.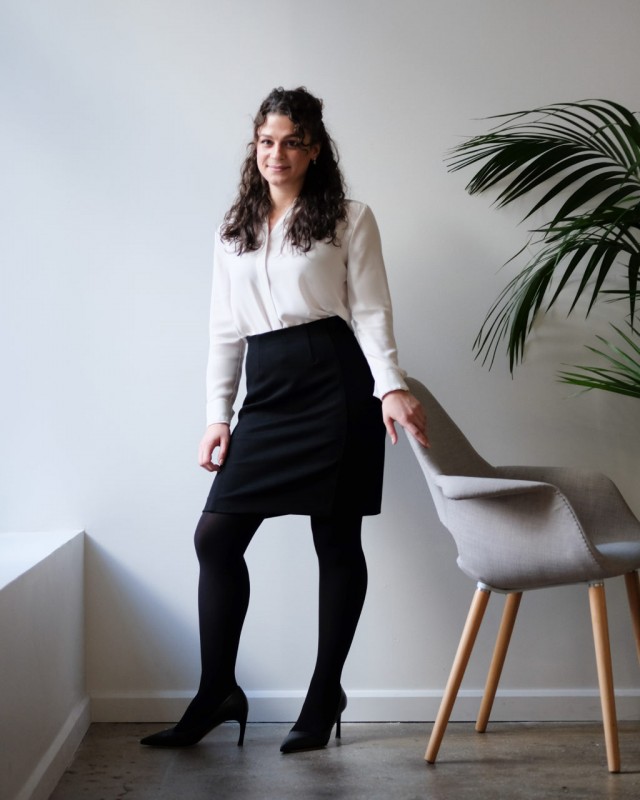 • All you need to know right now is that nude tights are out of fashion and black tights are our eternal favourite. Maroon, blue and other dark colours are also suitable for tights. You just need to create the right colour palette and you are good to go.
When not to wear tights?
You can wear tights all year long and there is no such rule of when to wear tights. Some women do not like wearing tights in the summer season but the choice is yours. If you have not waxed your legs, not comfortable in wearing mini skirts, bored of your outfit or simply anything, you can wear tights as the reasons are endless. Invest in good quality tights as they will last you for some time.
Final Words
Whether you are done with that white skirt of yours or it is too chilly outside to be wearing your favourite dress, tights always save you from such possibilities. Keep up with the trends and create classical and timeless looks with tights. Try experimenting with your outfits and have fun in your favourites.
Also Read: