Bodycon Dresses Definition: What is Bodycon Dress & How To Wear
The word Bodycon stands for body-conscious. This dress is pretty popular amongst women due to its body-hugging fabric, which gives a very seductive vibe. It is great for women who love to flaunt their curves since the dress hugs the body just at the right places and contours, giving an illusion of almost an hourglass figure. 
Bodycon dresses definition: A bodycon dress is indeed the best fit for any date night or a party. No more shying away and ignoring that one bodycon dress anymore that has been lying inside your cupboard for ages. You have been ignoring it just because of your not-so-perfect body but let us assure you that you can always wear bodycon dresses regardless of your body shape and type.
How? We have discussed a few tips below, which most women ignore. These few tips will help you in slaying your favourite bodycon dresses and look as fashionable and elegant as possible!
Let's check them out:
1. Opt for thicker fabrics
Thin materials can accentuate areas that are mostly bulgy and not very flattering. This will make you look very non-symmetrical. Apart from that, thinner fabrics tend to be see-through, which can result in embarrassing situations. Thus, choose fabrics with ribs or panelling for a better structure and shape to your body. 
2. Go for heels
Bodycon dresses are mostly meant for glam occasions, and flats are always more on the casual style. Thus, a bodycon dress with a pair of flats is a complete no-no! Look for pretty heels, preferably stilettos which can give an illusion of a slimmer and taller body. But if you are not very comfortable wearing stilettos, you can always choose some good wedges or platform heels that give better support in comparison to the stilettos.
3. Shapewear is an absolute necessity
Even if you have the best figure with zero flabs, shapewear is something you should really consider investing your money on. There are numerous benefits of good shapewear like hiding the bulges, flatten the tummy, hide panty lines, and so much more. It can help you get that snatched figure effortlessly and make you more confident in a bodycon dress!
4. Choose minimalist jewellery
Minimalist jewellery has been in fashion for quite some time and for the very right reasons. Junk and heavy jewellery with a bodycon dress is something which you should avoid. Over accessorizing with countless jewellery can instantly turn down your entire look. Instead, opt for minimalist jewellery like a small necklace, stud earrings, etc., that gives an elegant look and makes your dress stand out more!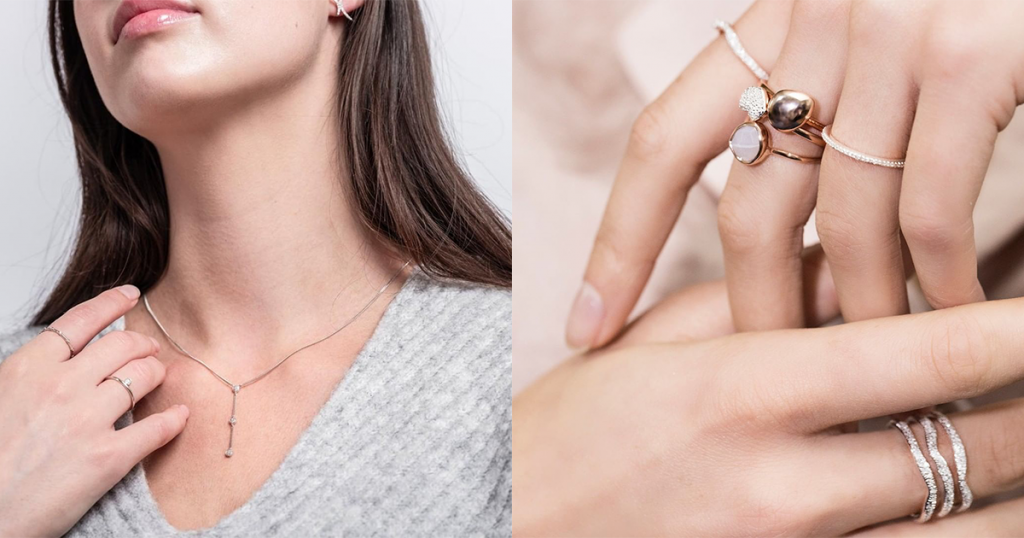 5. Choose darker colours
Darker colours always make you look slimmer in comparison to lighter colours. This rule is applicable to almost every possible piece of clothing. The lighter-coloured bodycon dresses might again end up accentuating or illustrating the flabs. Darker colours like wine, black, maroon, blue, etc., will help in toning down the body and makes it look slimmer.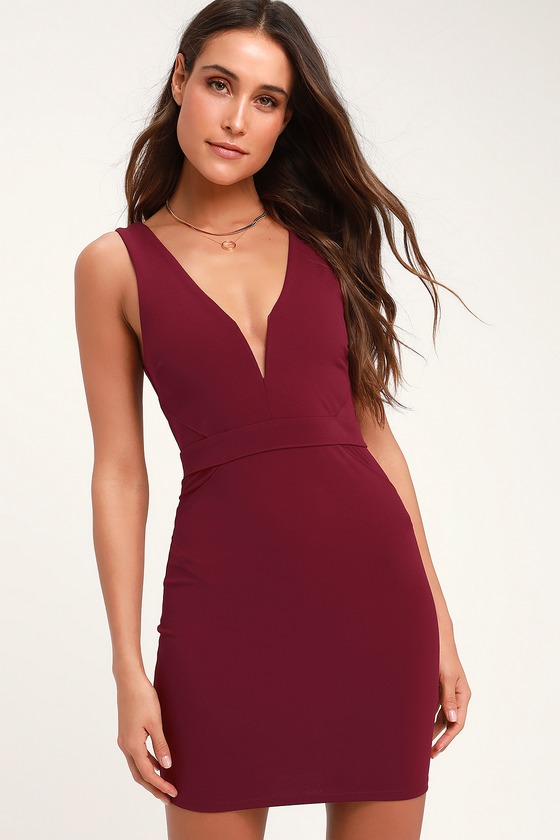 6. Try layering
If you are wearing a bodycon dress and are not very comfortable enough, you can choose to layer it up. Layering with a good shrug or blazer gives a very bossy and dominating vibe to your look. It will also cover up the problematic areas and help you gain more confidence with a bodycon dress on.
Apart from this, layering can also be great if you want to play with colours but are not sure if that complete solid colour will look good on your entire body. This is when you can layer up different clothing items of different colours with your bodycon dress as per your interests.
7. Experiment with patterns
You can undoubtedly never go wrong with a single solid colour, but it is not really a bad option to play and explore other designs too. Some of the most popular designs in bodycon dresses include snakeskin, small intricate detailing all throughout the body. This will revamp your OTT and will stand out amongst all. Remember to choose very neutral heels and jewellery designs to properly tone and balance out the designs for a better look.
8. Try using belts
Since bodycon dresses are very tight body-hugging, you might get conscious of your body frame if it is not a perfect hourglass. Thus, a really awesome trick here is to pair a good belt with your bodycon dress. A belt will instantly give a definite shape to your body and will give the illusion of a perfect hourglass figure with wider hips. This is very widely used for people who have an apple or round-shaped body.
9. Opt for longer bodycon dresses
Don't misunderstand us. Short bodycon dresses look incredible on women and give a very elegant look. But in case you are conscious about your thighs, it is wise to pick longer bodycon dresses. This will help you hide your thick thighs and focus more on your overall body shape. Additionally, longer bodycon dresses with a slight slit give a very bougie and luxurious look to the entire outfit! 
10. Show off your best features.
It is not necessary to show off your flat stomach every time with a bodycon dress. Choose a bodycon dress with different necklines or shoulder designs to shift the focus to your best features. If you feel you have a better bust, then a deep neckline will be excellent to slightly show off that cleavage and the collarbones. This will give you a super edgy yet very lavish look to your entire outfit without the guilt of not having a flat stomach!
11. Have the right posture
Posture plays an integral role in every possible dress. A good posture will help in adding more confidence to your look. Keep your back straight, and chin up while you walk with that perfect bodycon dress and slay it! 
Final Thoughts
Here are some very quick tips you can consider while wearing your favourite bodycon dress. These tips paired with the right amount of confidence can never go wrong! Thus, get your favourite bodycon dress today, wear it with the right makeup and jewellery, and people will surely drool at you!
Also Read: