What Is An Asymmetrical Dress & How To Wear It?
Pretty opposite to the symmetrical dresses which have identical sleeves and the length of the dress is equal from all angles, asymmetrical dresse prove that beauty does not have to be proportionate. In asymmetrical dress, there may be one sleeve only, the length may vary at the two opposite sides of the dress and they do not fold in half perfectly.
The most common asymmetrical dresses for decades had to slant hemlines or necklines. Existing since the era of royalties, these dresses never go out of style. 
Know Everything About Asymmetrical Dress
1. The essence of the dress
Asymmetrical dresses are all about uniqueness as well as rarity. Since these dresses are the hottest trend right now, you may want to choose a dress that suits your body type. Look for dresses that make your legs look long as that is the entire purpose of these dresses.
From tops, skirts to dresses, asymmetry brings out the best in everything. First of all, consider the event that you are going to wear the dress to. Whether it is a formal event or a casual one, pick a dress accordingly.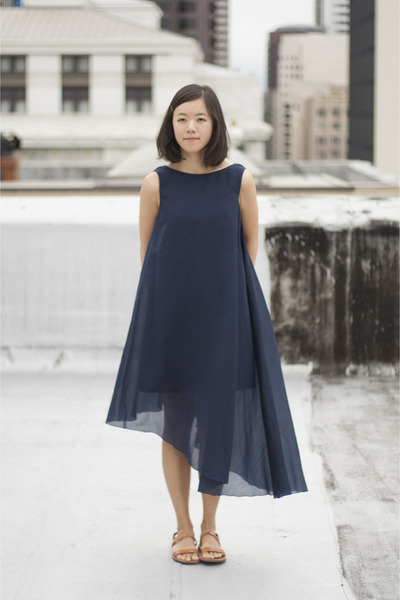 2. Balanced look
When you wear an asymmetrical dress, pay special attention to the shoes, makeup and accessories you are going to wear. Since the asymmetrical dress is a statement in itself, avoid wearing heavy jewellery or accessorizing too much. Keep it as minimal as you can. Heels always look gorgeous with dresses so you can opt for them to complete your overall look.
Your hairstyle, however, can depend on the type of event you are attending. When wearing an off-shoulder dress, opt for hairstyles in a bun. Plus, the hemline of your dress should match your shoes too.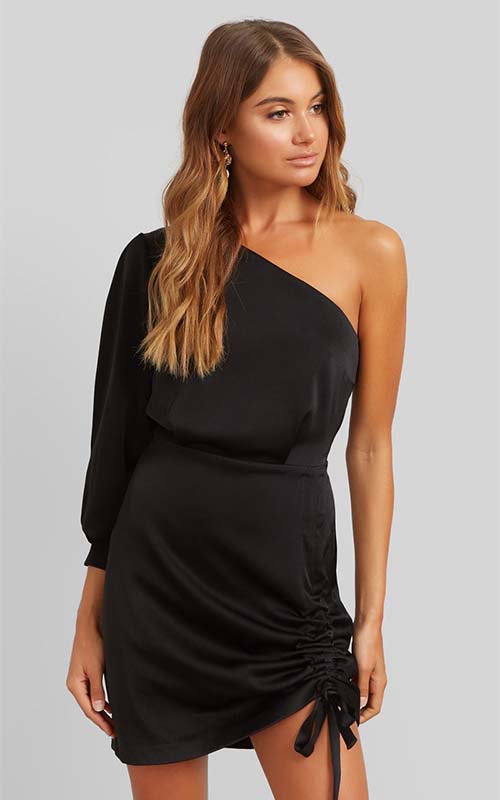 3. Layered dresses
Undoubtedly, layered asymmetrical dresses look way better than normal dresses. It adds a certain volume and makes you look more elegant. Also, layers complement every body type so it's a win-win situation for everyone. Not only does it make your outfit look edgy but it will seem as if you have put a great deal of effort into dressing up.
Here is a secret tip: If you choose designs that have vertical lines then it will make you look slimmer and taller. Layering comes in extravagant dresses as well as casual dresses so you can pick whatever you like.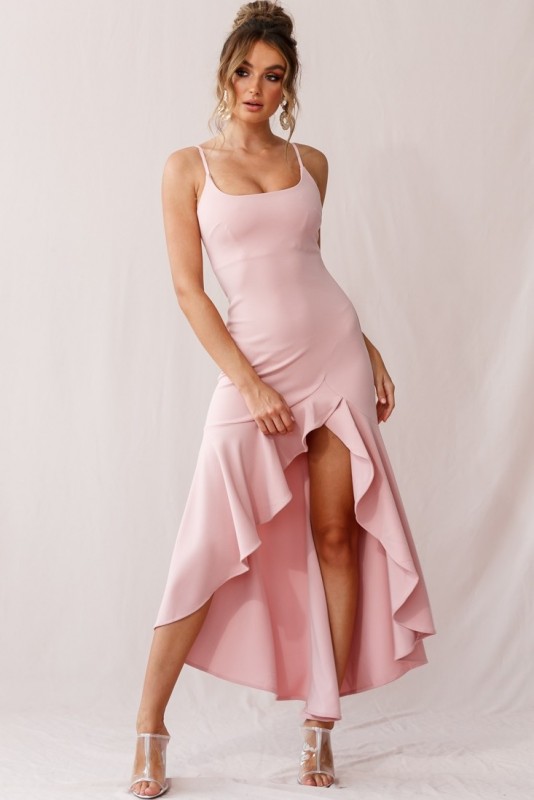 4. The right shoes
If you are going to a cocktail party or a ball then ensure that you are wearing high heels as such events call for a little glamour. For casual events, pair your asymmetrical dress with flats or even sneakers. Generally, such dresses look the best with silhouettes. If the dress has loud prints on it then solid coloured heels are the way to go.
Keep in mind that the shorter the dress is, the higher can be your heels. However, if you are not a heels person then keep the dress short so you look tall anyway.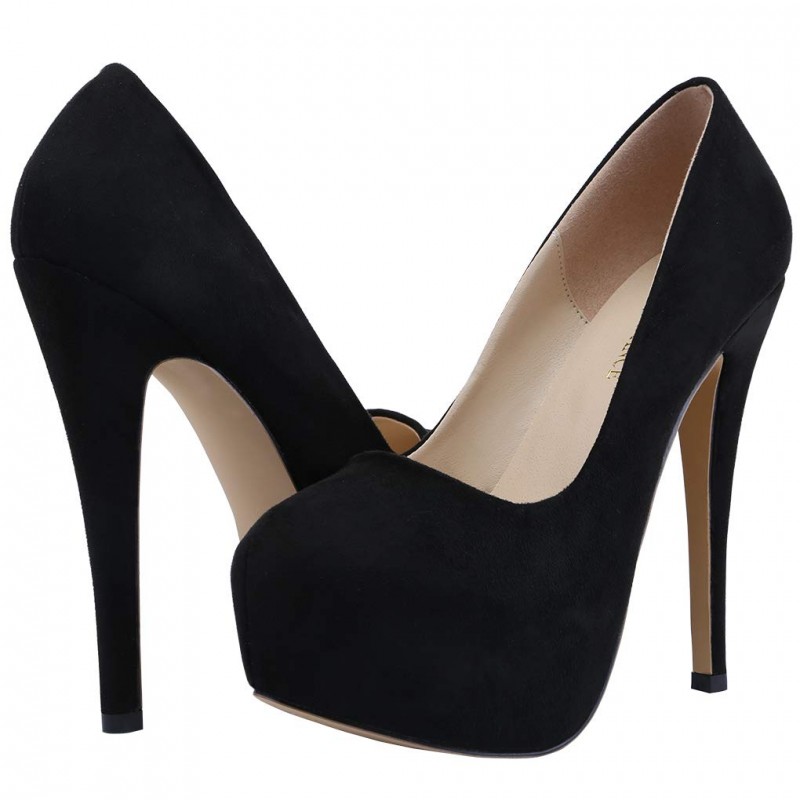 Asymmetrical Skirts
These are the easiest to wear as you can pair them with literally anything. Be it a party or a normal day at your office, pick up an asymmetrical dress and you are done. Whether you wear it with a t-shirt or a camisole, everything looks great.
Since the skirt is enough to make a solid statement, you will not have to put efforts into your overall look. Wear some big earrings for a nice touch and pair the outfit with heels or even ankle-length boots if you want to look young and hip.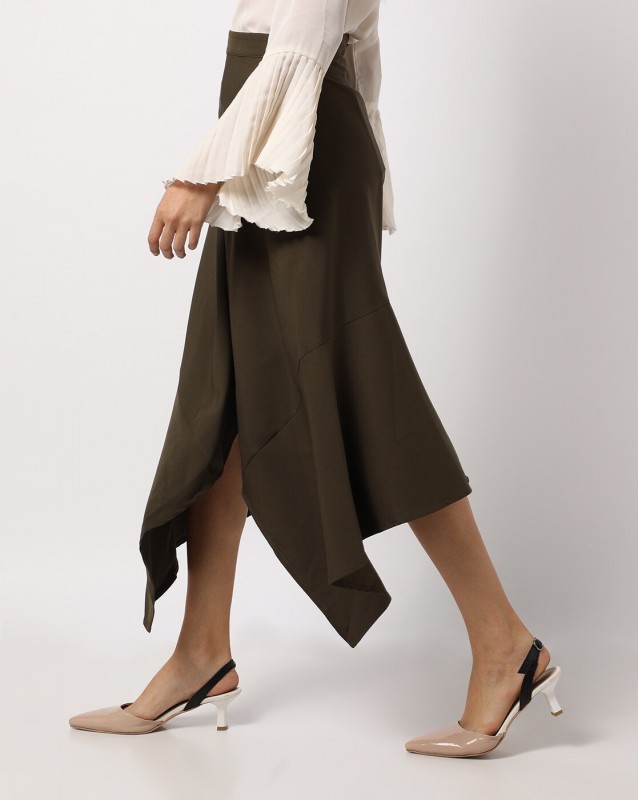 Asymmetrical Kurti
If you are into zig-zag hemlines or a Kurti which is shorter in the front and longer at the back then wear it with a simpler bottom. You can pair with palazzo, linen pants or a smart trouser. You can layer it if the dress is of solid colour but avoid layering on prints.
Kurtis with sleeves on one side and off the shoulder on the other side look great with trousers.
Also Read: Latest Kurti Patterns for Girls in 2021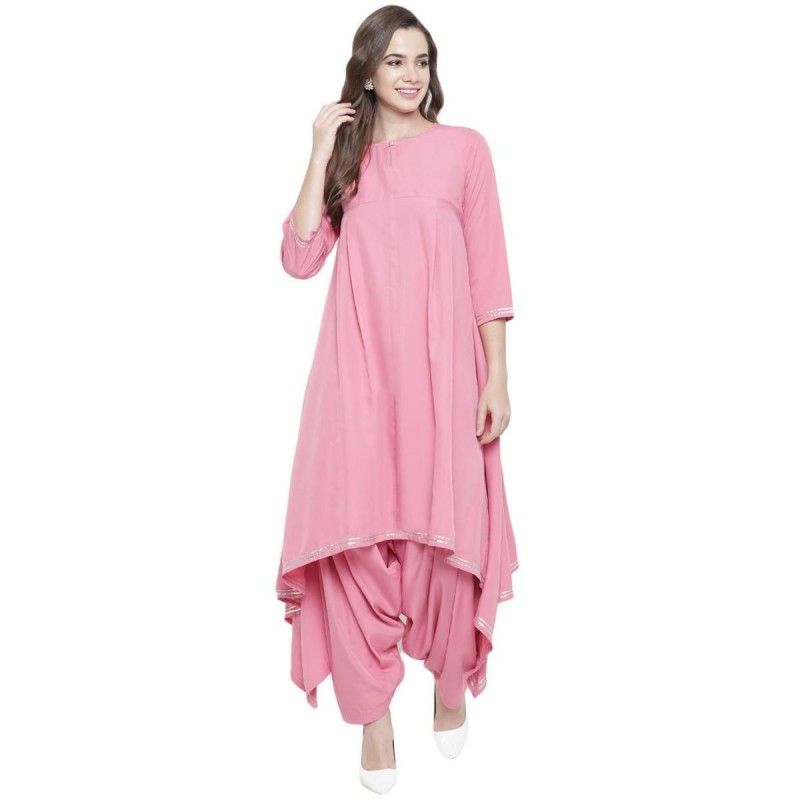 Comfort
Always shop the dresses which make you feel comfortable. Invest in an asymmetrical dress only if you can carry it with confidence. Not everyone can wear statement outfits as they surely capture a whole lot of attention. The outfit does not have to be necessarily extravagant if you are new to asymmetrical dresses.
Start with something more simple and casual that will be somewhere near your comfort zone. Most importantly, ensure that you are pleased with the length of the asymmetrical dress.
Final Words
This was all that you needed to know about the asymmetrical dresses. They surely are on everyone's hot list right now and there is every reason why they should be. Look glamorous and be the talk of every event that you go to wearing an asymmetrical dress.