Different Types Of Bra For Daily Use
Investing in good quality bras never goes futile! A bra defines comfort for the whole day. A woman must have some popular styles of bra in her wardrobe for daily use. You can change the style of bra depending on the pattern of attire. So, let's know about the different types of bra that are necessary for daily use. This information will help you to elevate your lingerie collection!
Different Types of Bra
1. T-Shirt Bra
A T-Shirt bra is an essential bra among all types of daily wear bras. It is the best option for wearing under body-hugging clothes. You can even wear it with anything you want, be it ethnic wear or western wear! And a T-Shirt bra is the best companion for wearing under any kind of fabric, including cotton, satin or whatever you can think on the earth!
A T-Shirt bra is a comfortable option to wear all day long. This type of bra can be both padded and non-padded. Some T-shirt bras are wired for a better fit. And some designs of T-shirt bras are non-wired for providing more comfort.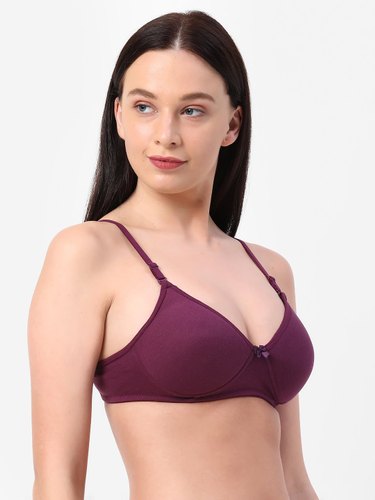 2. Strapless bra
The strapless bra is the ultimate companion of a woman's party nights! It gives you the freedom of wearing any dress without thinking of the bra strap peeping from the shoulders. A strapless bra is the best option to wear with sleeveless tops. You can easily wear it with a spaghetti top, tube tops and many other dress designs.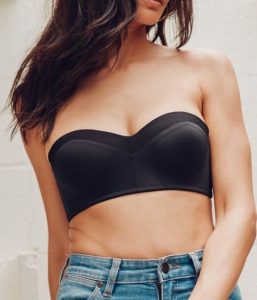 3. Bra with transparent straps
There are some bras with transparent straps that look like almost strapless bras after wearing. Choose an underwired strapless bra for better support and fit. Transparent bra straps are available separately also. You can attach these with any bra that has hooks to join such straps.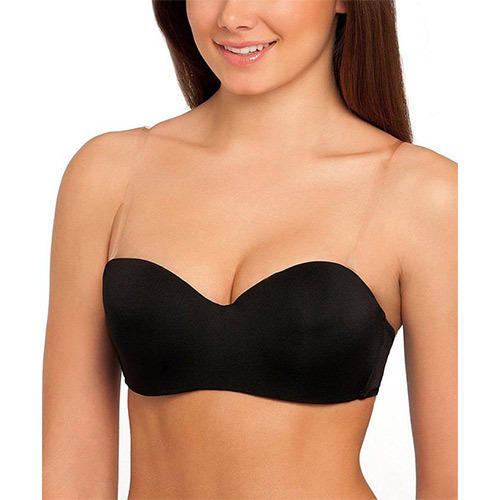 4. Push up bra
Push up bra is a necessary bra in every woman's wardrobe. It lifts the bust area, providing a cleavage. You can wear a push-up bra with a blouse or any dress as per the choice of attire. Push up bra provides medium coverage to the bust area. You can choose a push-up bra to wear on special occasions. And push up bra is pretty comfortable for all-day wear. The bra cups have pads inside them. These pads lift the bust to enhance its appearance.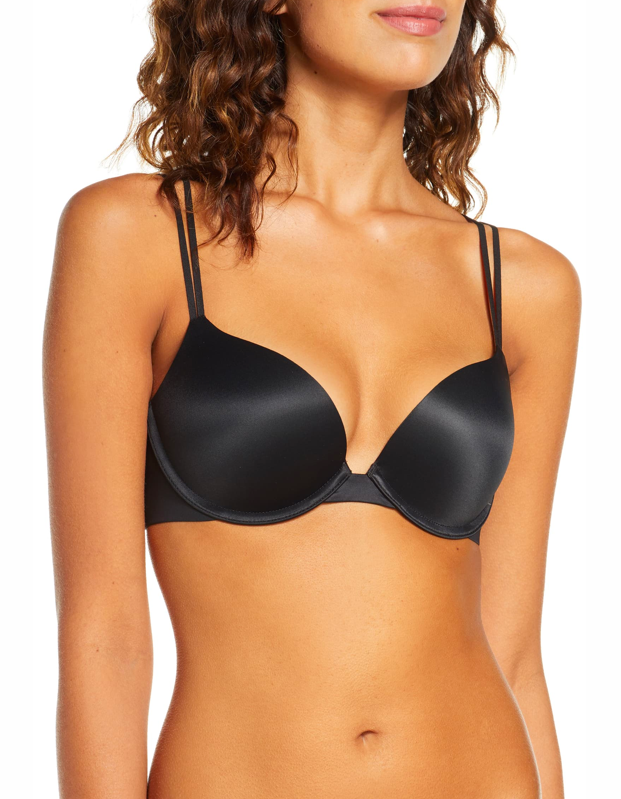 5. Balconette bra
Balconette bra is an ideal choice for daily wear. It looks great with deep necklines of ethnic wear like Kurta and a blouse. Balconette bra gives a natural lift to the bustline. It also gives a rounded effect to the bust area. Balconette bra is a great choice for women who do not love the perky effect of the push-up bra but still want a subtle enhancement!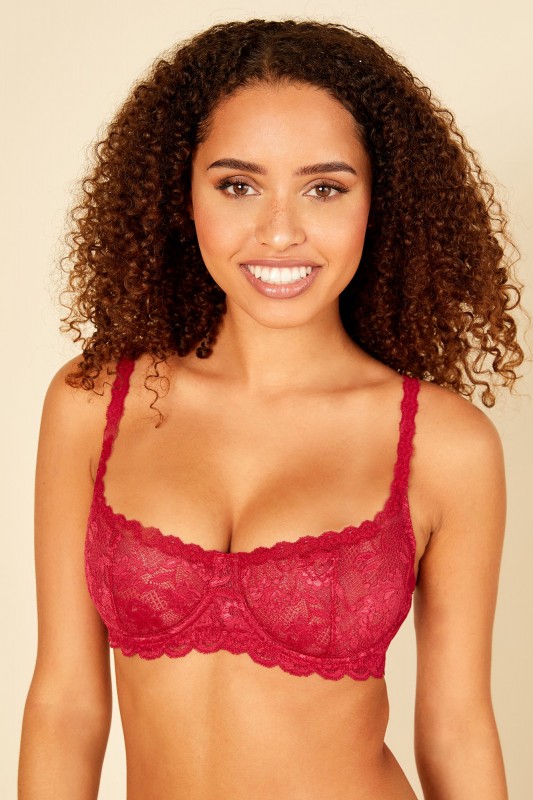 6. Bandeau bra
If you love comfort over style, then the Bandeau bra is the best choice for you! It is suitable for teenagers also. This bra type is the best option for women with smaller busts. It is also a great choice for an older woman who does not like the traditional bra design. You can wear it on a lazy day while chilling at home. You can also choose this bra on a summer beach day. Wear a sarong over it to feel the beach vibes. So, this is a multipurpose bra that one can own!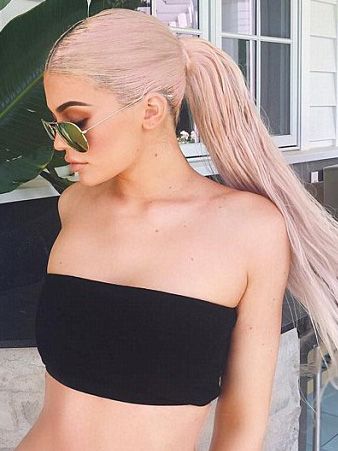 7. Sports bra
A sports bra is must-have lingerie in every active woman's wardrobe. You must wear a sports bra while doing any exercise. Wearing a good quality sports bra while doing exercises. A Racerback sports bra is the ultimate favourite among various women nowadays. It gives you the ultimate support while your body moves while dancing or exercising. A sports bra is the key to a successful gym session and power yoga! And you can wear a sports bra all day long for comfortable movement. The comfort and support aid you to cover an extra mile while jogging too!
Nowadays, sports bras come in padded, non-padded, wired and non-wired versions. Most of the sports bras have slip-on designs. But some designs are available in traditional bra patterns with hook tie up at the back. So, you can choose the type of bra according to your comfort and preferences. So, what are you waiting for? Grab your choice of sports bra and stay fit!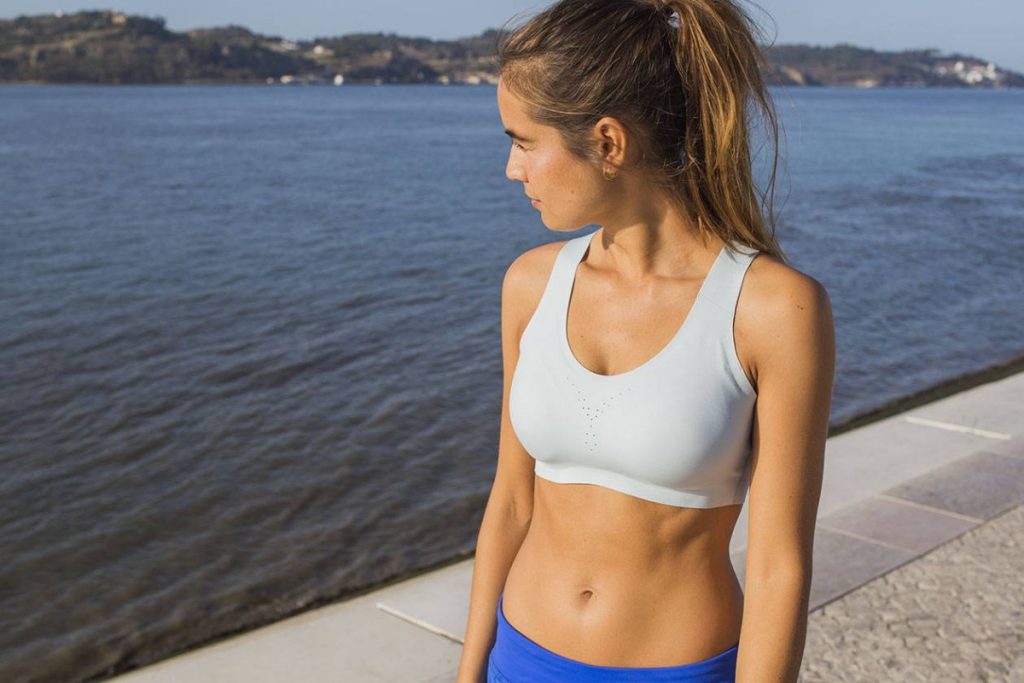 8. Basic padded bra
A basic padded bra is the ultimate solution for any body-hugging top. Most of the time, women feel uneasy while wearing tight dresses. A basic padded bra gives you the ultimate freedom to wear such dresses. It fits with the shape of your body, and you look the best! There is no sign of lingerie lines over the fabric as the pads of the bra cups provide a smoother finish to the look. And there is no visible lingerie sew-line under the dress.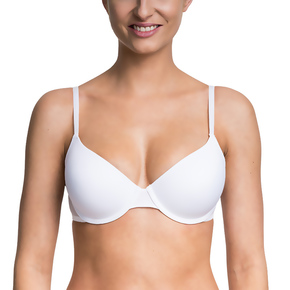 9. Plunge bra
The plunge bra is for those who love to wear dresses with deep necklines. If you struggle to hide the bra straps and cups from the necklines of dresses, then it is time to get a plunge bra! You can wear it with blouses, Kurti, gowns, dresses, tops and so on.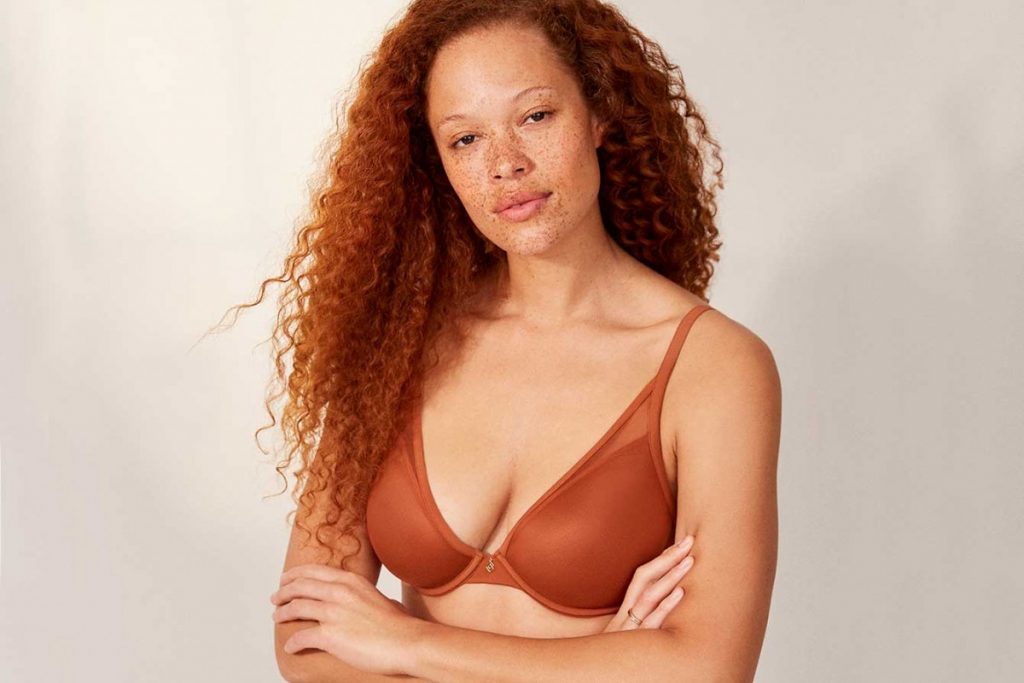 10. Underwired bra
Underwired bras can be both padded and unpadded. There are many styles and designs of such underwired bras. Underwired bras are available in push up bras, T-shirt bras, plunge bras and many more! The underwires stay put under the bra cup. It holds the bust area and provides support so that you feel comfortable while moving around! An underwired bra is a good choice for saggy breasts.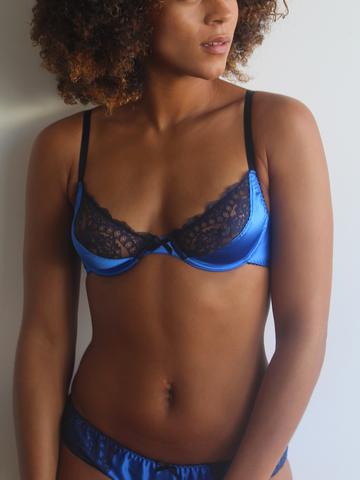 11. Bralette
Bralette is stylish bra-type lingerie that gives you both comfort and style at the same time. Bralette comes without underwiring and pads. Generally, bralette designs are inspired by beach style. The super stylish and funky designs of bralettes are flexible to pair with many types of dresses. And it provides decent coverage to the bust area. So it becomes easy to pair with shrugs, blazers or jackets!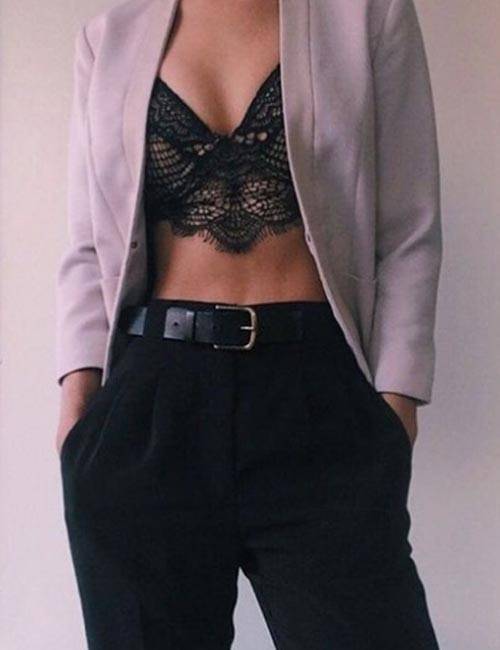 12. Stick on bra
The revolutionary idea of the stick on bra has changed the dressing concepts among young women. The gentle adhesive of the bra pads sticks on the skin. And you get the freedom of wearing sheer back or low back dresses. You can wear backless dresses with a stick-on bra. It is versatile lingerie that is essential in any woman's lingerie wardrobe.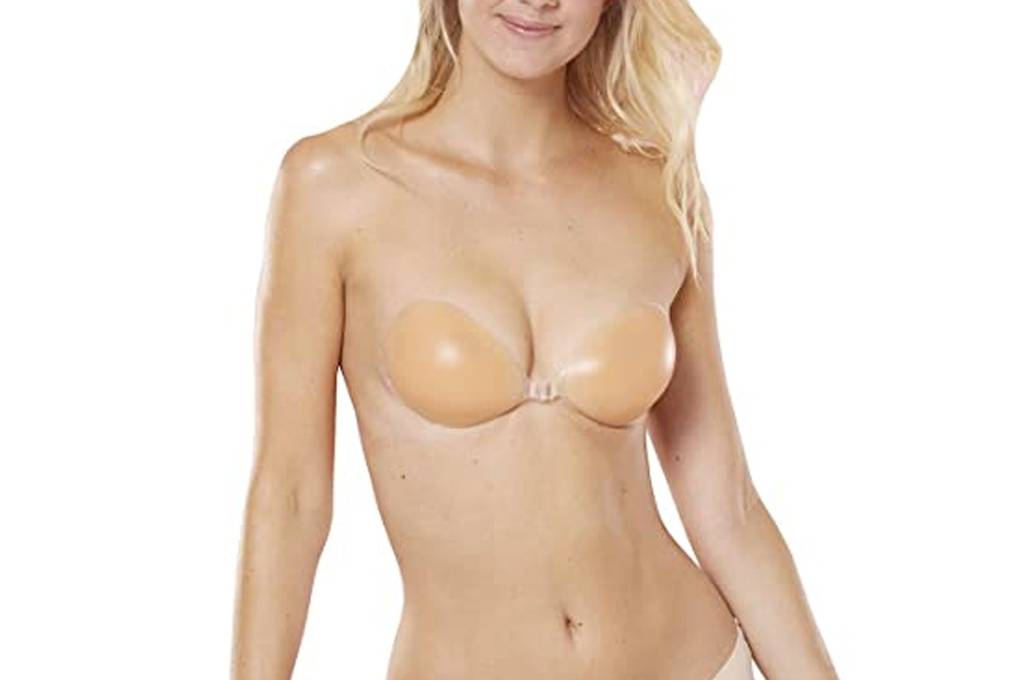 13. Maternity bra
A maternity bra is necessary for new moms! After giving birth to the baby, a new mother needs to breastfeed the baby. But she might have to go out with the baby for various important reasons. And this is the time when a new mom needs a maternity bra! It comes with an opening for breastfeeding. Maternity bras are non-wired and mostly non-padded. The design of the bra provides comfort as well as support to the body.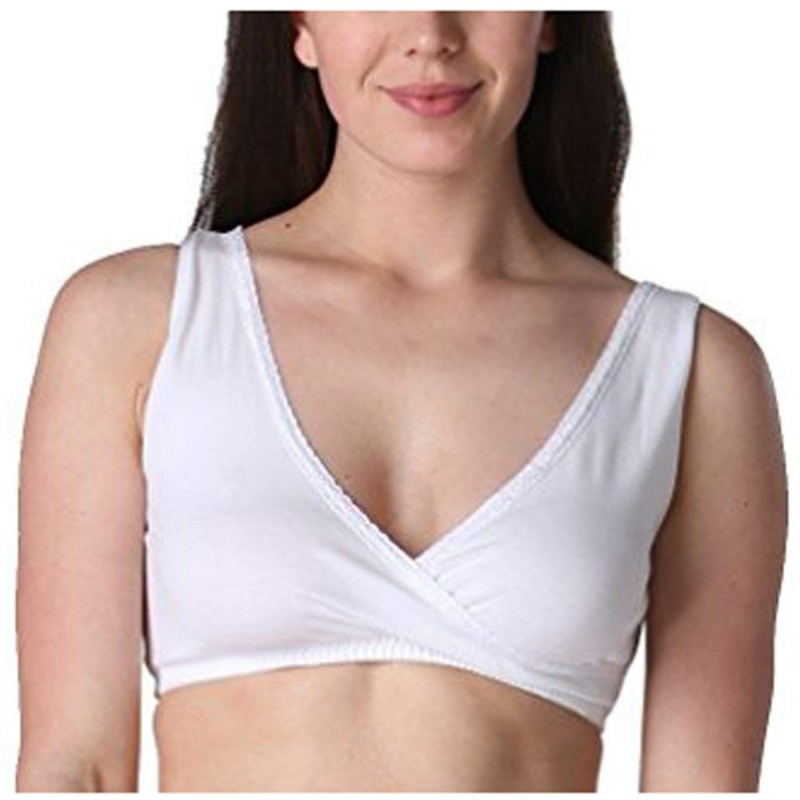 14. Minimiser bra
A Minimiser bra is designed for reducing the appearance of the bust size. Women who face struggles with bra bulges and many more unwanted bra related issues can choose minimiser bras. Next time you will not have any issues while wearing a buttoned shirt. Believe it or not, this minimiser is an excellent choice to wear under the shirts! It is a boon for ladies with bigger busts.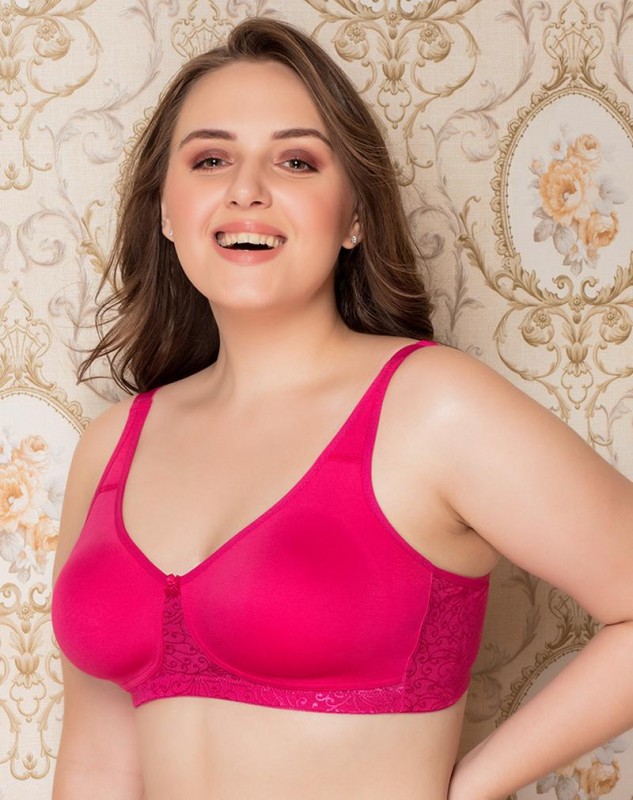 15. Longline bra
A longline bra provides maximum coverage and support to the bustline. This bra has a broader hemline in comparison to ordinary bras. A longline bra shapes the waistline also. Most of the longline bra has lace hemline. You can layer a long shirt, shrug or jacket over a longline bra to amp up the style quotient.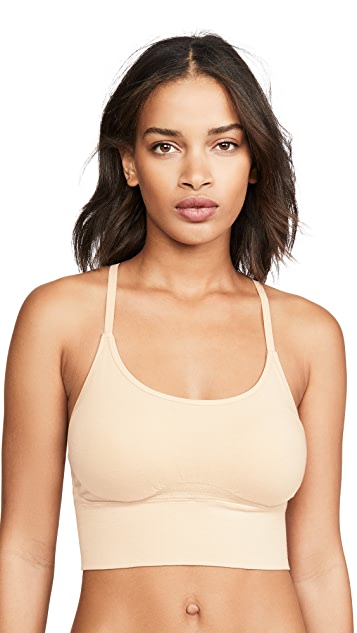 16. Front open bra
A front open bra is a great option for those who hate to tie the hook or clip at the back! This design of the bra is popular among many women who want to ditch the traditional bra pattern. A front open bra provides the liberty of wearing and taking off the lingerie easily. Grab this bra when you fall short of time!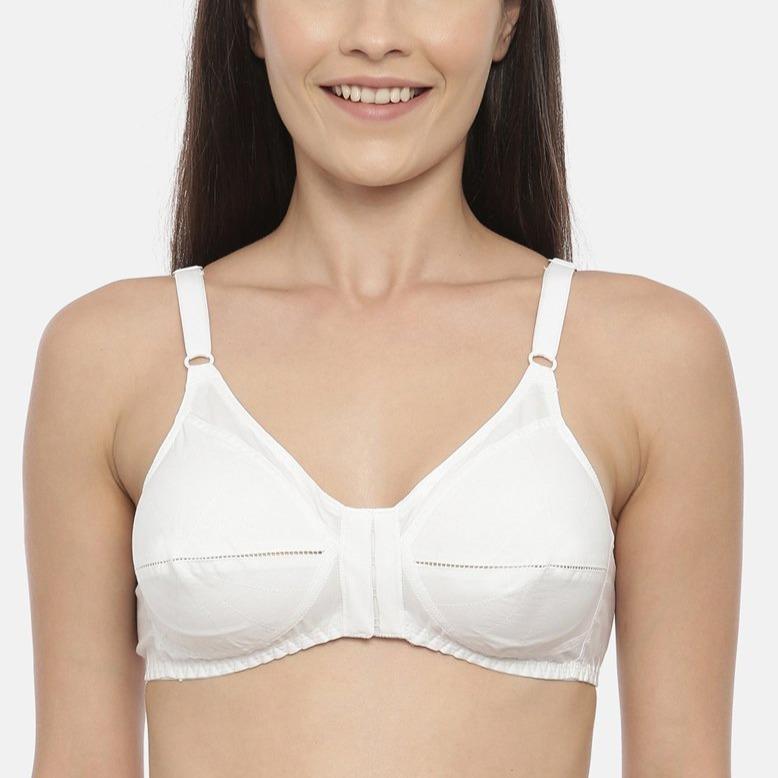 Tips for choosing a bra
You must focus on the requirements before investing in a new bra. If you love to wear a comfortable bra, then go for wireless cotton bras. And if your priority is to style with many types of attires, then buy a plunge bra, a strapless bra, a stick-on bra and so on! But never forget to buy a no-fuss T-Shirt bra as a staple choice. Grab some colourful bralettes if you are looking for something funky to style with your daily attire.
Concluding note
Wearing a good quality bra changes the appearance of the outfit. Moreover, it elevates the comfort level all day long. Take measurements of your body before buying a bra. Wearing the wrong size of bra results in discomfort and health issues. A woman's wardrobe is incomplete without good quality bras. So, grab some fresh styles to refresh your lingerie collection.
Also Read: