Homemade Face Scrubs for Men for Glowing Skin: Bye Bye Dark Spots
Phycology says that the first thing that people notice before getting into any conversation is our face looks. Taking care of your face by following some homemade skincare routine stuff is super cool. The truth is that more than the people, we admire ourselves on the day we look good. The reason being is the confidence that our looks induce in us. Nowadays, face scrubs companies choose expensive brand ambassadors for better reach, but in reality, those brand ambassadors choose natural stuff. It is pretty wild that no smart guy would love to harm their skin with chemicals.
Men usually choose to be ignorant when it comes to choosing home remedies as most of them believe that they'll be helpful for women. But my friend, it is nothing like that. If you are a man who is reading this, we have got your back. Below listed are some easy and effective natural homemade face scrubs that can help you remove dark spots and have glowing skin.
1. Lemon and Sugar
Take a half teaspoon of sugar and half teaspoon of lemon.
Mix it till it becomes a little thick.
Apply the mixture gently with your fingertips and give your face a soothing massage.
It will let the natural face scrub remove all the dead cells and make your skin look good. It is beneficial when the skin has dark spots because, within a week, it can do lots of magic and remove all of them. Clear skin above the beard makes a guy look more handsome and attractive. Try it and recognize the benefits yourself.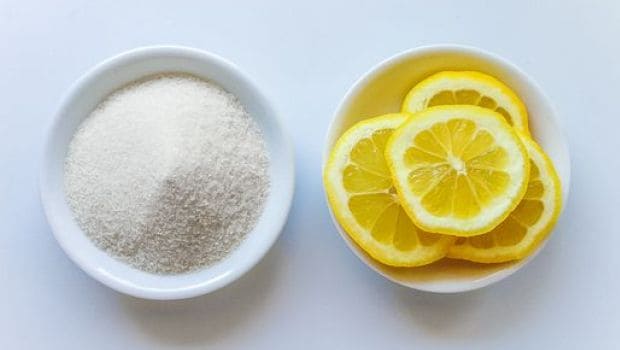 2. Honey, Sugar and Tomato Juice
Take one tomato and cut it down in two pieces.
Squeeze the tomato and take out the juice in the bowl.
Now add some sugar in the bowl and mix it well till the point the sugar dissolves completely.
Add some honey to the mixture so that it would become a little thick to apply.
Do not use the mix with your hands. Instead, take the slices of tomato and give a massage on your skin.
It will remove all the dirt from the skin's pores and give you smooth skin within a week. Honey is the best ingredient that moisturizes the skin and removes all the dead skin. Try it, and you will notice that the skin has become smooth and soft.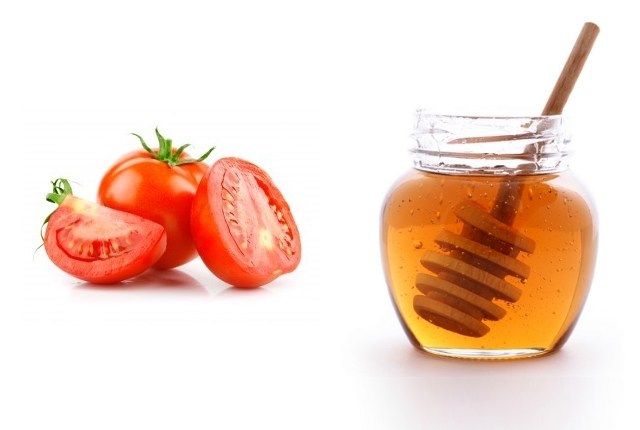 3. Honey, Salt, and Lemon drops
It is easy to prepare this scrub, and you would need one teaspoon of salt, honey, and lemon. Salt acts as the best natural ingredient for cleaning the deep pores and protecting all the bacteria's skin. Using lemon is the presence of vitamin C, which helps enhance the skin tone and remove all the dark spots.
Add one teaspoon of salt in the honey-lemon mixture.
After giving a gentle massage for 3 to 4 minutes, you have to rinse your face with normal water.
Repeat the same for 2 to 3 times a week, and you will notice some great results.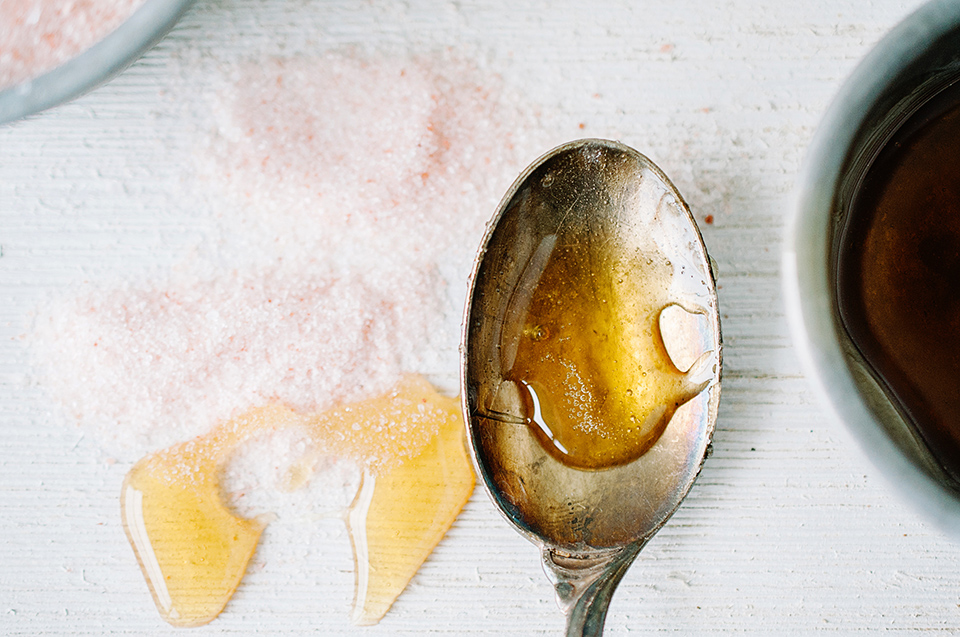 4. Potato Peel and Honey Scrub
Potato has anti-ageing properties, and there are many enzymes present in it. Apart from this potato has several health benefits as well. It is unarguabely one of the most efficient and versatile food items present in our kitchen pantry.
To prepare this scrub, you need to:
Peele potato and cut it into slices. Now take a bowl and add some honey to it. Give a massage to your skin from the pieces by dipping them into the honey. Repeat this for 2 to 3 days a week. This scrub will help in getting the complete rid from the dark spots. This scrub is beneficial when there is sunburn on the skin or scars there for a long time. Some people prepare the paste by mixing both of them well and apply it on their face. Wait for 5 to 10 minutes and rinse off your look with normal water.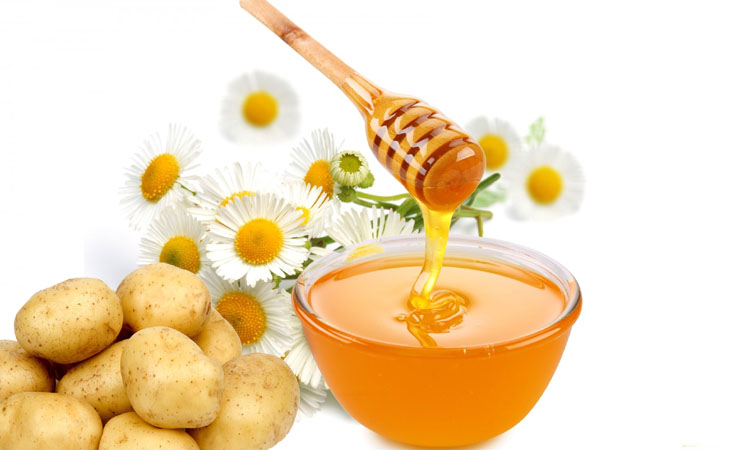 5. Aloe Vera with Rosewater
Preparing this face pack is the most straightforward task, and in days where your routine is busy, or you have to rush to work, this is the best option.
Take the Aloe vera gel and mix one teaspoon of rose water.
Apply it gently on your skin, and you would feel the freshness within 15 minutes.
Rinse your face after 15 minutes, and you will notice the shine on your face.
The shelf life of this face scrub would be for a week, but the results would be long-lasting.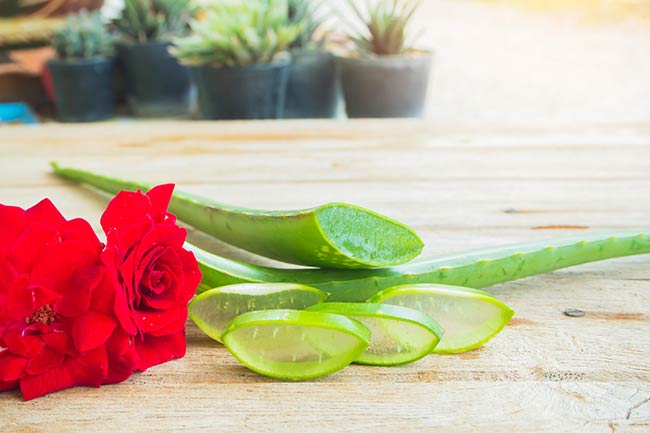 6. Neem and Honey face scrub
There are plenty of benefits which neem offers for skin and hair. The most popular use of neem is antiseptic properties.
Take a teaspoon of neem powder and one teaspoon of apple cider vinegar.
Now add honey in the mixture and stir it well.
Now keep this face scrub in the refrigerator for 30 mins and make sure you are not freezing it.
Applying this cool face scrub, which would be more like a face mask, would calm the feeling.
After 15 minutes, you should rinse your face with lukewarm water and enjoy the clear and smooth skin.
Repeat the same for at least twice a week and continue for 2 to 3 weeks.
7. Papaya Face pack
The oxidative stress present in the skin can make the skin look dull. The green tea water is the eBay solution to overcome that oxidative stress. This face pack is easy to prepare, and the results are quick.
Peel of papaya and add some green tea water in it.
Now mix the mixture well so that it becomes more like a paste.
Apply this face scrub for 15 minutes and after that, rinse your face with cold water.
Repeat the same for 2 to 3 weeks and start getting those energetic vibes all day long.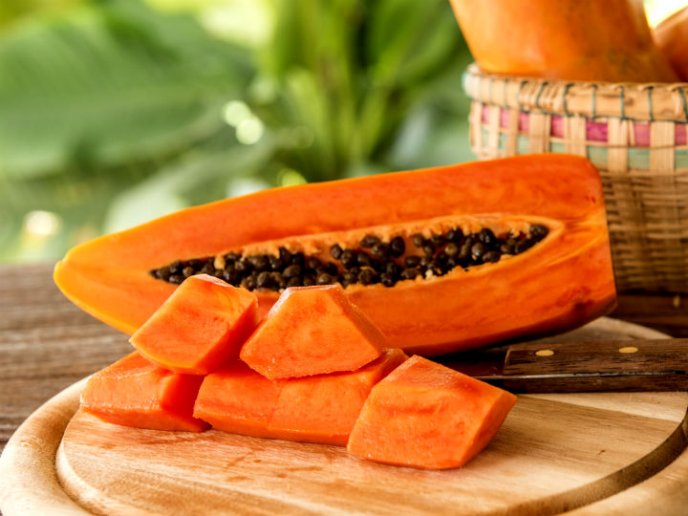 8.Besan Face pack
Besan is usually present in each home, and to prepare this pack, an individual needs one teaspoon of besan and two teaspoons of milk. Now mix the mixture well so that it starts looking like a paste. Now apply this paste gently and let it stay there on the face for 15 minutes. Rinse off and enjoy the clear skin.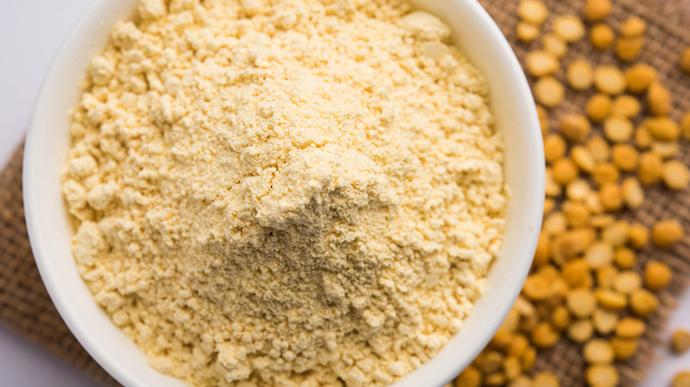 Conclusion
There are plenty of homemade solutions that can help men remove all the dark spots and improve the skin tone. Chemicals do not immediately show the side effects, but as we grow old, the elastic tissue starts losing due to chemicals. One of the natural face scrubs doesn't give good results or makes the skin look reddish. So you need not worry as these are natural ingredients that will not harm the skin, and you can easily switch on to some other scrub. In case you are looking for a face scrub that is easy to prepare and apply, then Aloe vera with Rosewater is the best choice. Ensure that you are not using any of the face scrubs in excess because an excess of everything is wrong. These are the most cost-effective ways to make your skin look healthy.
Don't forget to share your experience with us in case you try any of these scrubs!