6 Different Oil Mix For Natural Hair
Oils are one of the most vital aspects of any good hair care routine. A hair care routine without a good blend of oils is indeed useless. A good and warm hot oil massage is an altogether heavenly feeling! It helps to boost the overall blood circulation in the scalp and has incredible benefits! Thus, oils are a necessity.
Even though you can actually use most of the oils just by themselves, it is much more preferable if you blend different oils together since it will eventually boost the overall potency! But what are the best types of oil mix for natural hair? Well, no worries since we always have your back!
We have listed out some great oil blends that are proven to do magic for your hair. There are different oil blends mentioned for different hair concerns. Let's check them out and decode them one by one.
Oil Mix For Natural Hair
1. Olive oil and almond oil
If you frequently style your hair and let your hair go through high heat styling tools, you must use the right blend of oils that focus on nourishing and repairing your hair's health. Such heat styling tools break the hair shaft deep within the layers and thereby significantly degrade the overall hair texture.
The best blend of hair to mend this hair issue is olive oil and almond oil. Olive oil is rich in various vital nutrients that effectively help in restoring the moisture content of the hair. It acts as a natural balm due to the viscous consistency. 
Almond oil is very rich in vitamin E and other such ingredients that focus on mending the hair directly from the follicles, thereby strengthening the overall hair lengths and restoring the hair's original texture.
Both of the ingredients also act as a heat protectant for your hair and, therefore, will prevent future heat damages.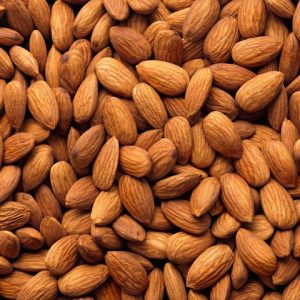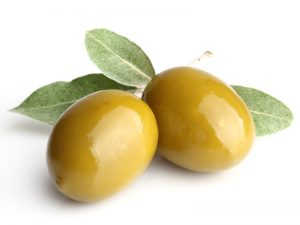 2. Coconut oil and jojoba oil
Are you facing dandruff and an itchy scalp? Are your dark clothes filled with white flakes from your hair? Well, various reasons result in dandruff and other scalp infections. No worries. We have the right oil blend for you! 
Since the main focus is to fix your scalp issues and treat them thoroughly, nothing beats the good old coconut oil and jojoba oil! 
If your scalp is inflamed and filled with dandruff, the lauric acid in coconut oil will act as an antimicrobial agent to fight dandruff and other bacterial infections in the scalp. 
In addition to it, jojoba oil effectively has great anti-inflammatory properties that will help soothe the scalp and give a calming effect. This will lower down the dandruff damage to the scalp and will start healing them. It will also moisturize them to the core and eliminate any possible dryness resulting from such scalp infections.
Many studies have even proven that this oil blend can also treat seborrheic dermatitis, which is a very common hair issue amongst most people nowadays.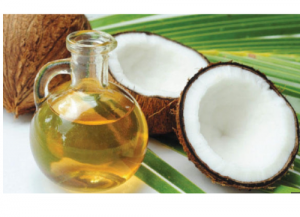 3. Apricot kernel oil and almond oil
Do you have frequent bad hair days due to frizzy and unmanageable hair? Well, the struggle is real! If you are into lighter and highly absorbent oils that do not feel sticky or weigh your hair down post-application, then the apricot kernel oil is the right choice for you. It has incredible properties that can help with your dry and frizzy hair!
There are many different components within the apricot kernel oil, such as oleic acid and linoleic acid, that effectively help in replenishing the lost moisture in the hair. This blend is perfect if your hair is highly porous since it can also improve the overall hair texture tremendously!
As discussed before, almond oil has great benefits like nourishing properties that will make your hair softer, smoother, and more manageable. The vitamin E, magnesium, and omega-rich fatty acid content combined together will even beat your commercial hair serums that focus on taming down the hair frizz.
Thus, try this blend today and witness smooth, frizz-free, and perfect salon-style hair just with natural ingredients!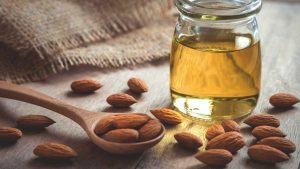 4. Castor oil and coconut oil
Do you visit hair salons frequently for deep conditioning treatments? Well, frequent salon visits can be pretty expensive. Why just waste time and resources when you can instead invest in these natural products and get a deep conditioning treatment right at the convenience of your hair within a limited budget? Yes. If we had to choose one possible oil blend that is an all-rounder winner, then it would be none other than castor oil and coconut oil.
This gorgeous blend is also popularly used for eyebrows and eyelashes and has proven to grow them over time. (Bonus tip if you have sparse eyelashes and eyebrows!) Castor oil is made of ricin oleic acid, which is a common fatty acid that stimulates the help in adding nutrition to the hair. It is one of the main ingredients thwart makes the castor oil so thick and sticky. It is always preferable that you use half the amount of castor oil with coconut oil to balance out the consistency.  
The benefits of coconut oil are already discussed above. The blend of such a powerful combination is sure to give you even far better results than your salon visits! It is advisable to add hair steaming during the massaging session to let the oil penetrate deep within the scalp and do its magic!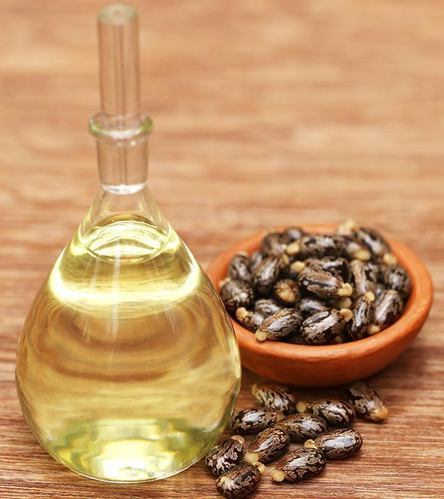 5. Castor oil and grapeseed oil
If you feel that your hair growth rate is not optimum, have shorter hair for years, or experiencing a sparse hairline and bald patches, then you need oils that can effectively trigger your hair growth hormones and promote hair growth.
Castor oil itself is an excellent hair growth remedy, but when combined with grapeseed oil, the benefits are massive! Grapeseed oil consists of a high level of antioxidants and other properties, which act as a DHT blocker for your hair. This hormone is directly related to the baldness issue within males and females. Thus, when applied and massaged thoroughly, these oils will promote blood circulation and aid in immense hair growth!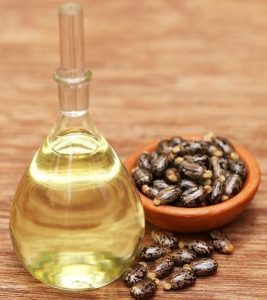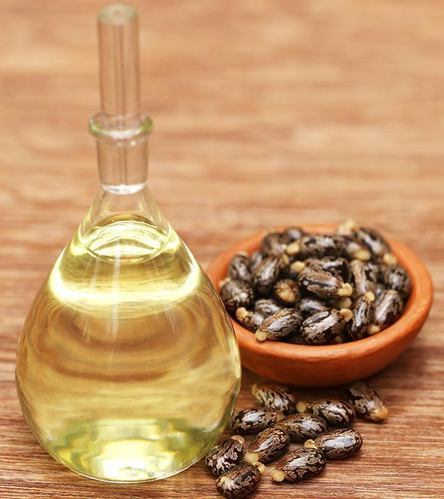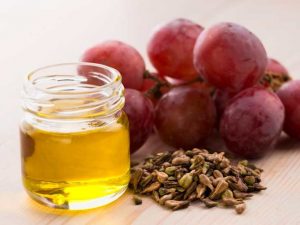 6. Jasmine oil and coconut oil
If you hit the gym sessions every day and find your hair stinking after those sweaty workout sessions, then this oil blend is excellent for you! It is certainly not possible and advisable to have hair washed every single day since it might strip off the moisture from the hair. Thus, this alternative can easily save you from such smelly and embarrassing situations!
Jasmine oil is one such essential oil that can give out a gorgeous aroma even after days of washing it off that it will linger within your senses and even the people near you! 
Paired with coconut oil, it acts as a great boost of moisturization and hair hydration benefits. It will eventually leave your hair feeling soft, lustrous, and fresh smelling all time which is very appealing to most people!
Final Thoughts
These blends of oils are some of the very commonly used oils that have proven to offer visible results upon regular usage. There are many other oils you can explore and find your perfect fit. Thus, choose your favourite amongst the list, pamper your hair this weekend with the best blend of oils and unwind!