Perfect Contour Guide for Round Face
Whether you are a BB cream person or a foundation one, applying these things to your face lose your angles to some extent. Especially after putting on a foundation, your face looks a little flat. To add structure to your face, contouring is the best. Contouring can define your features as well as help in creating contrast. If you have a round face, contouring needs to be done with precision, hence we present you the right contour guide for round face. People with this face cut can understand the struggles of contouring as nothing else brings out their natural angles.
If you want defined cheekbones and sharp jawlines then you are at the right place. Here are a few tips and tricks on how to contour a round face:
Your Contour Guide for Round Face
1. Pick up the right shade
Before we get into how to apply contour to your face, it is vital that you pick up the right shade according to your skin. Select a contour shade that is two shades darker than your original skin tone. Every skin has an undertone: Warm, cool or neutral. Figure out which undertone you have and select a shade accordingly. Look into the mirror, if you see a pinkish shade on your face then you have a cool undertone and if you see an orangish tone then you have a warm undertone. If you do not see any of them then you are a neutral shade.
Check this: Best Contouring Products In India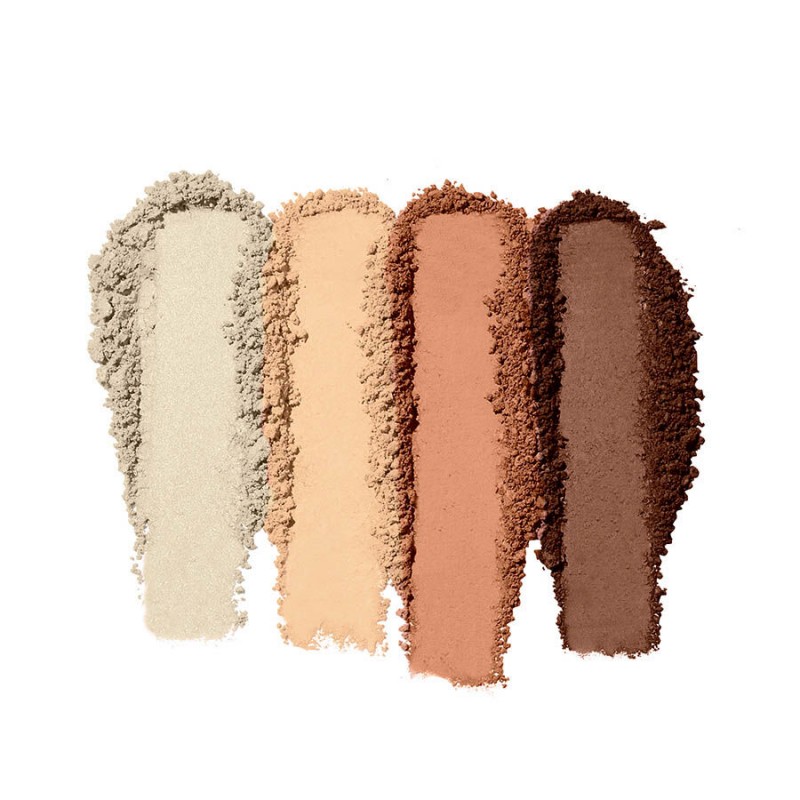 2. Opt for incredible brushes
There is no such rulebook for choosing the right kind of brush for contouring. However, if you want a soft contour then use rounded brushes which you use to apply blush. For those who love razor-sharp contouring, opt for chiselled cheek brush. Moreover, if you contour every day then use an angled stippling brush. Whatever brush you are using, ensure that you know how to use it.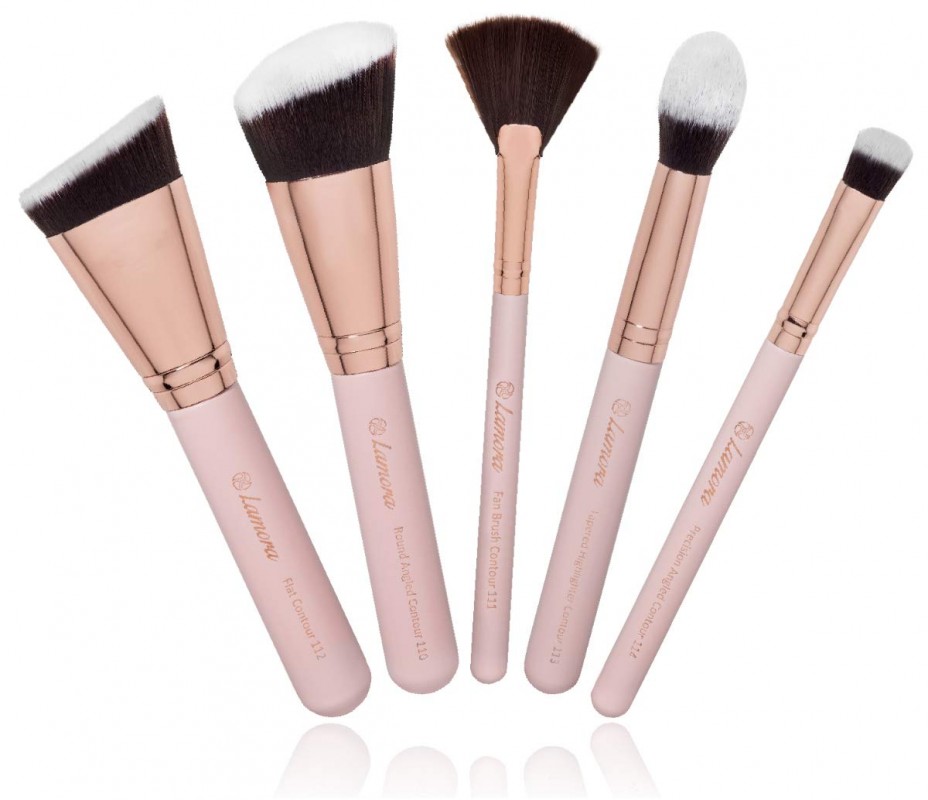 3. Prepare your skin
Before contouring, it is important to prep up your skin. Do your normal skincare routine first. Apply a layer of foundation on your face. Next, apply concealer and highlighter like you usually do. This will create your perfect base and will allow the contour to glide and blend in your skin effortlessly. Also, do not forget to add a thin layer of translucent powder to your face. If you are a beginner then opt for a creamy contour, otherwise, you can use the powdered one too if you are confident of your makeup skills. Creamy contours give you a dewy finish and the powder contours deliver a matte finish.
4. Know where to contour
Tap on your cheekbones and the area just beneath it is where you want to contour. Some other main spots for contouring are the sides of your temples, the area under your jawline and the sides of your nose.
Contouring with the cream
• Take a contour cream which is two shades darker than your skin. Use your finger to take a generous amount of the product.
• Apply the product under your cheekbones, on your chin, nose and the sides of your temple.

• Blend it nicely and set it with a powder.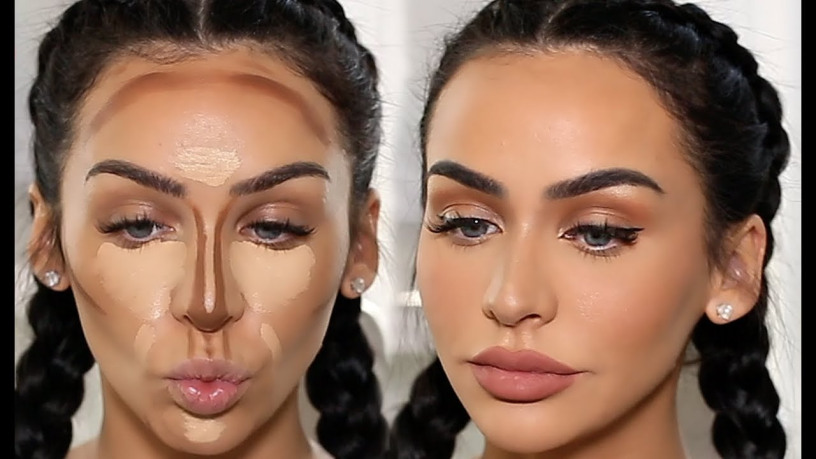 Contouring with powder
• Pick a brush and take some powder on the brush.
• Take off the excess product by tapping the brush.
• Apply the product to the main spots of your face.
• Blend it and set it with some translucent powder.
5. How to apply contour?
• Take the product on your brush. Use that brush to pat a light amount beneath your cheekbones.
• The real trick to contouring is blending. Sweep the brush back and forth so the product blends in your skin.
• Start with a very light application to avoid the patchy look. Build up the contour to get a look that you have wanted.
• Remember that you build up the product slowly because once too much product is transferred to your skin then it is quite difficult to remove it without ruining your base.
• Do the same to your nose, jawline as well as the edge of your temples to create a stunning look.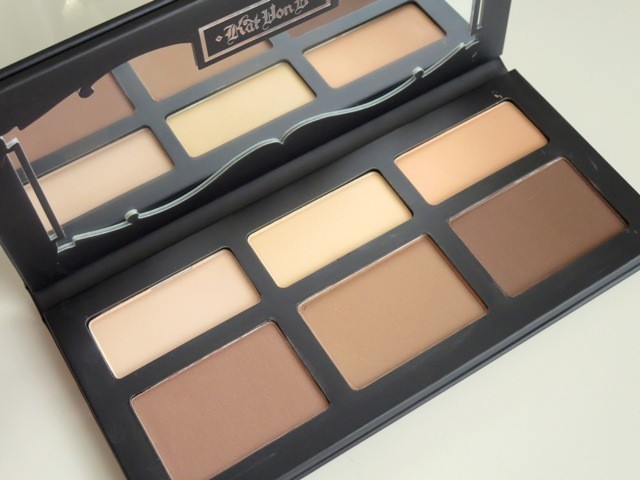 6. Highlighting for the final touch
After you are done contouring, use a damp sponge or a brush to blend the visible lines of contouring. To enhance the effect of contouring, apply highlighter on the bridge of your nose, cheekbones, temple as well as the centre of your chin. For round faces, it is recommended that you start contouring from the ear as it helps in slimming the face. There is only one shortcut for contouring your face the right way: Blend, blend and then blend a little more and see how your round face turns into a slim one real quick.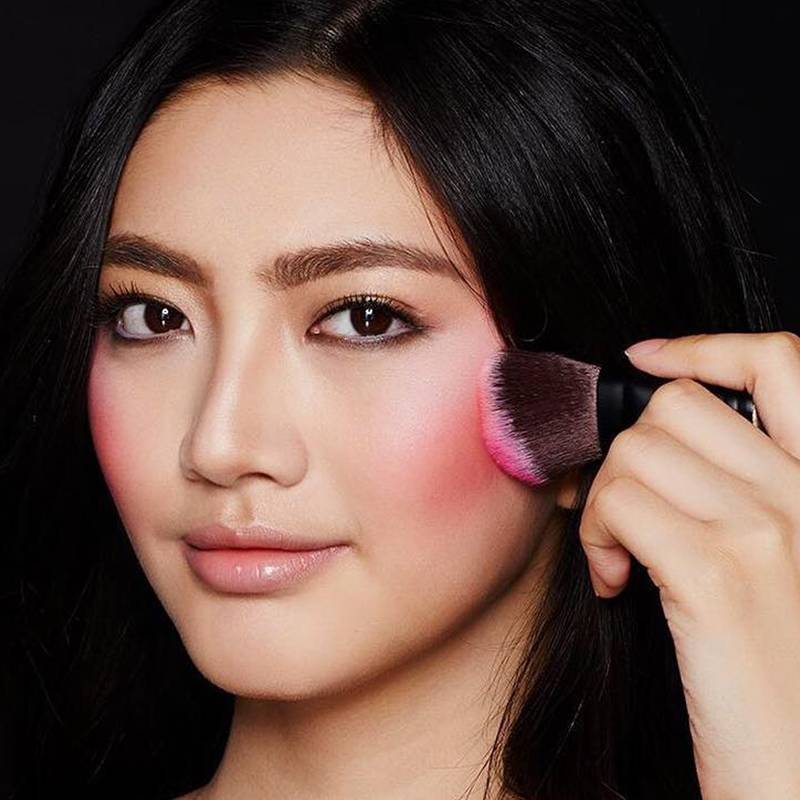 Final Words
This was all about contouring for people with round faces. Define your features with these tricks and slay every look. Be it a glamourous party makeup or a casual makeup look, contouring can bring a world of difference to your face so you look gorgeous at all times. We are hopeful that this contour guide for round face proves to be helpful for you.
Also Read: