How To Remove Turmeric Stains From Skin
Turmeric is an age-old ingredient that has endless benefits for the skin. From acne, pigmentation, premature ageing to maintaining the overall health of the skin, turmeric does it all. The magical benefits of turmeric make it very popular for skincare purposes.

It is easily available and can be incorporated into a lot of home remedies for the skin. Getting glowing and smooth skin with turmeric is possible effortlessly. However beneficial turmeric may be, this yellow coloured ingredient does leave a stain behind if not washed properly. This article will tell you how to remove turmeric stains instantly.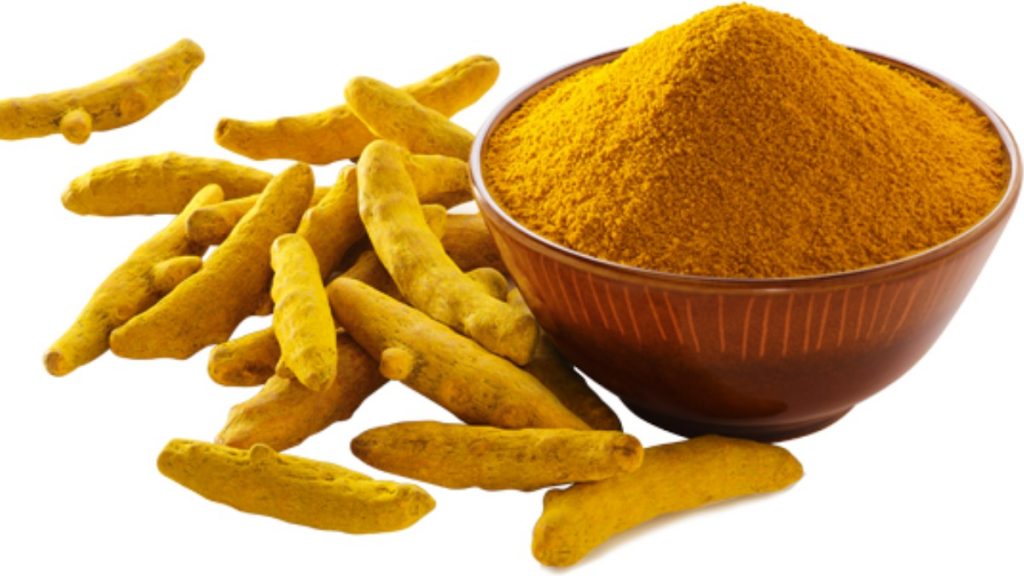 Benefits of Turmeric
Before we jump into the article, let us first have a look at the benefits of turmeric. Know how this ingredient can prove to be miraculous for your skin.
• Treats dark circles
Dark circles make you look tired and dull your charm. Lack of sleep, exposure to the sun and stress are some reasons why dark circles occur. Since turmeric is an anti-inflammatory ingredient, it effectively eliminates the dark circles on your face. Moreover, it also stimulates circulation which in turn reduces the puffiness around your eyes.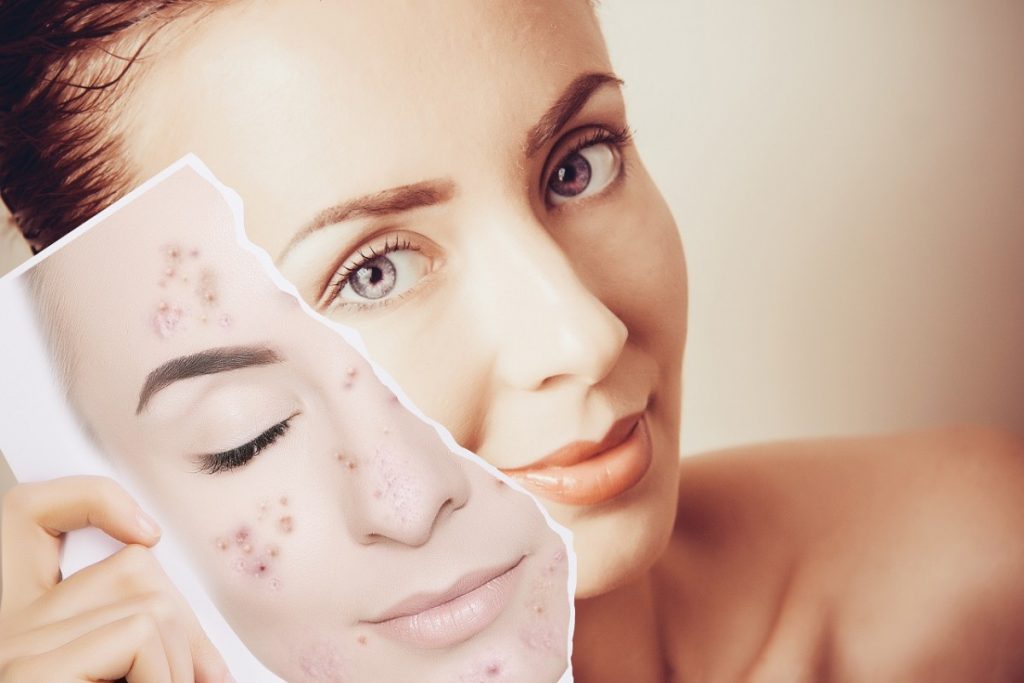 • Acne free skin
We all deal with acne at some point in life. While there are several remedies for acne, turmeric is one of the most promising ones. Forget about expensive products because this ingredient can do a better job. Turmeric has antiseptic properties that prevent the bacteria from spreading. Not only this but it also helps in reducing the redness to a great extent. Be it blemishes, spots or acne, turmeric deals with everything.
• Lightens the skin tone
Turmeric contains curcumin as its main active ingredient. The excess production of melanin is stopped by curcumin to provide you with an even skin tone. Because of turmeric's antiseptic properties and the presence of antioxidants in it, the spots on your face can be lightened easily. Also, it improves your complexion to make you look bright as well as radiant.
• Hydrates the skin
Turmeric removed the dead skin cells from your face and imparts moisture to it. Your face will look smooth and supple after the use of a turmeric pack. Furthermore, premature ageing of the skin is a pretty common issue these days. Turmeric combats free radicals and repairs the damage done by environmental factors like pollution.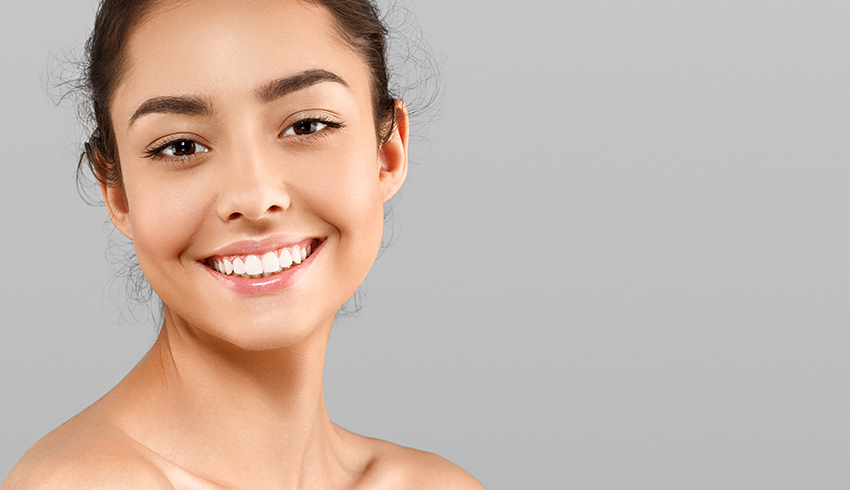 How to remove turmeric stains instantly- Know here!
• Coconut Oil
Coconut oil acts as a moisturizer that deeply nourishes your skin. You can also use olive oil instead of coconut, whatever is available to you. When you apply oil to your face, the turmeric stains dissolve in it easily and come off with the oil. First of all, take an adequate amount of oil in a container and heat it in the microwave for 15 seconds. Check it with your little finger if the oil is warm enough.

Now, massage the oil into your face by applying it in circular motions for 30 seconds. Wipe your face with a wet wipe or a towel. You will notice that the oil gets absorbed into the wipe or the towel. Use your regular cleanser to wash your face and pat it dry. Repeat the process until the stains are removed from your face completely.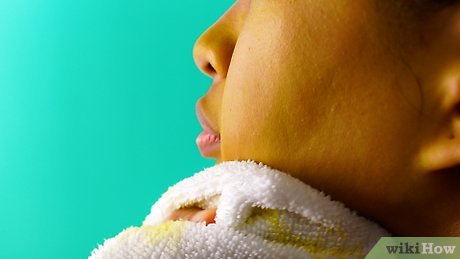 • Sugar scrub
While removing the turmeric stains, you can impart additional benefits to your skin with a sugar scrub. It gives you an everlasting glow along with nourishing your skin. For this remedy, you will need sugar, water and a cleanser. Take equal parts of warm water and sugar in a bowl. Stir it continuously till a paste of thick consistency is formed. Now, apply this solution all over your face gently.

Start massaging your face in clockwise and anti-clockwise directions. Do this for about 3-4 minutes and ensure that you are do not scrub your face too hard as it can cause skin irritation. Now, take a few drops of cleanser on your hands, mix it with water to form a nice lather and apply it to your face to clean the sugar scrub. Wash your face with cold water until the sugar scrub is wiped away. Gently pat your face dry with a towel.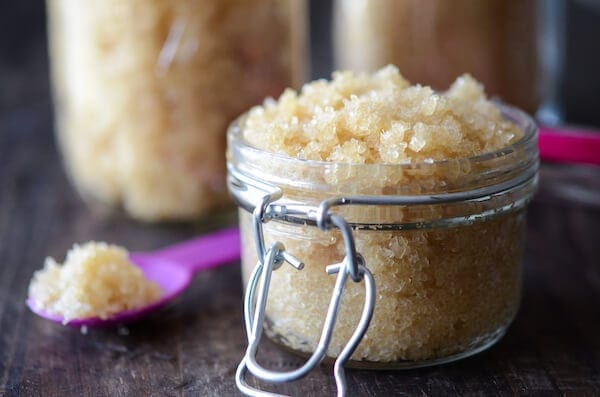 • Lemon Juice
When lemon juice is mixed with baking soda, it can help in removing the stubborn turmeric stains from your face. Also, lemon has some amazing benefits for the skin as it contains antioxidants and has antifungal properties. Along with that, it lightens your skin tone to make you look radiant. To create this mixture, you will need lemon and baking soda. Mix equal amounts of lemon as well as baking soda in a small bowl.

Ensure that the consistency is neither too thick nor too thin. Add more baking soda to the mixture if it becomes runny and add more lemon if the mix becomes thick. Apply a thin layer of this mixture to your face and leave it on for 5 minutes. Clean your face with warm water first and then use a cleanser to wash your face again. Do not apply the mixture near your eyes as it may cause irritation.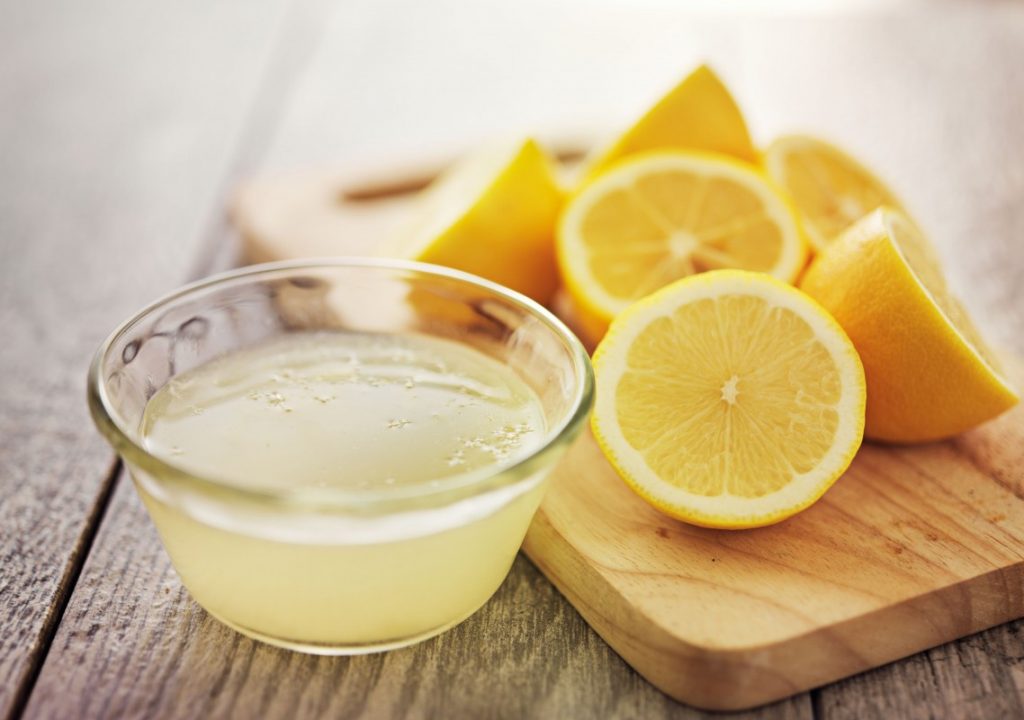 • Honey
Honey and lemon when mixed to make a solution can work wonders for your skin. Since honey acts as an exfoliator, moisturizes the skin, prevents premature ageing, combats acne and repairs skin damage, it can prove to be useful for your skin along with removing the stains. To make this solution, all you will need is honey and lemon juice.

Take one tablespoon of honey in a bowl and add 4-5 drops of lemon juice to it. Blend the ingredients till a paste is formed. Apply this mask to the tinted areas of your face and leave it for about 15 minutes. After the mask is dried, wipe it off using cotton pads or a towel that is soaked in warm water. Most of the stains will be washed off in the first go. Repeat the process if there are still some turmeric stains left on your face.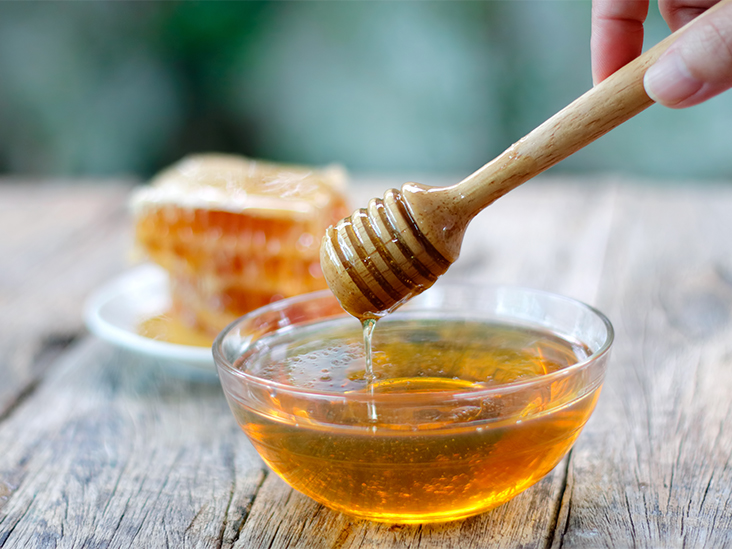 • Milk
Milk is highly rich in vitamins and essential nutrients that your skin requires. It removes the layer of dead skin cells from your face and also stimulates cell growth. To prepare this solution, you will require sugar, baking soda and milk. Take a bowl and to this add one tablespoon of sugar, half tablespoon of baking soda and three tablespoons of milk. Apply this mixture to your face and leave it on for 15 minutes.

See to it that the mixture is evenly spread across your face. Now take a towel that is soaked in warm water and start scrubbing your face in a circular motion. Do this step very gently and stop immediately if your skin feels irritated. Keep scrubbing the face until the entire mask is wiped off. You can also apply coconut oil and clean it with cotton pads after this step for additional benefits.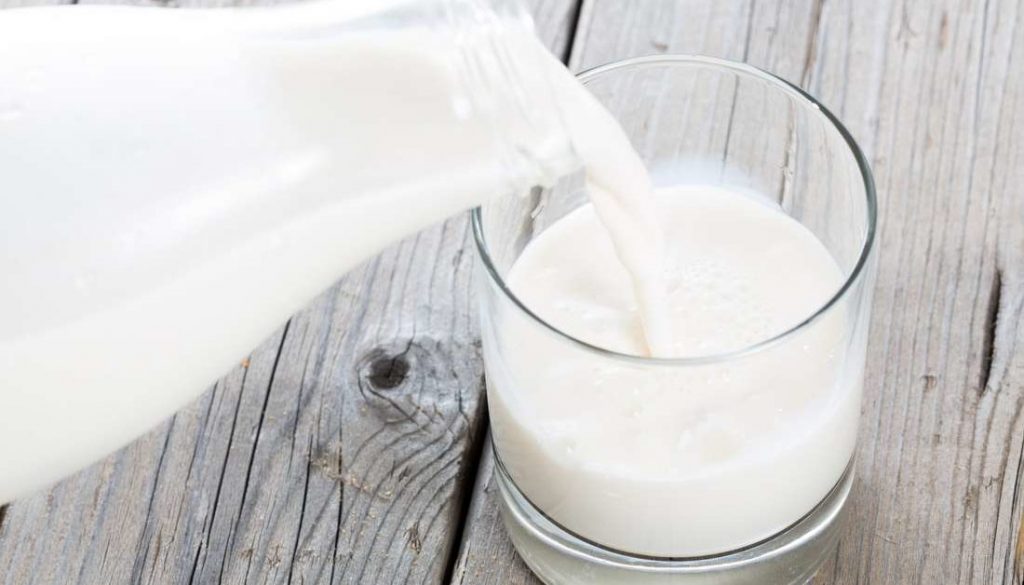 • Apple Cider Vinegar
Undoubtedly, Apple cider vinegar is the most hyped product for skincare right now. It has antimicrobial properties that prevent acne and stops the bacteria from spreading any further. From restoring the natural pH level of your skin, repairing the damaged cells to moisturising the skin deeply, this ingredient does it all. This is a fairly simple remedy as it only requires apple cider vinegar and water.

Take a small bowl, add equal amounts of Apple cider vinegar and water to it. Mix the ingredients nicely and you can also store the solution in a spray bottle for easy application. Apply the mixture to the affected areas of your face. Leave it on for 15 minutes and then wipe the solution off using cotton pads or a wet towel. Use your regular cleanser to wash your face and pat it dry. Do not apply the solution anywhere near your eyes.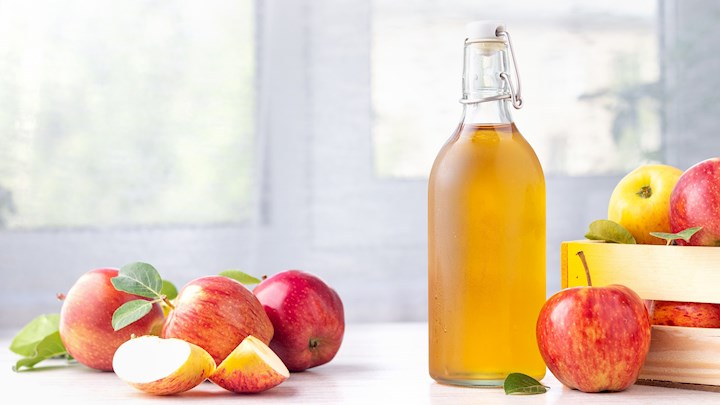 • Makeup Remover
If the stains are not too stubborn then they can be removed using your makeup remover. Take the make-up removed in a cotton pad and clean your face just like you wipe off your makeup. However, this remedy will only work when the stains are minimal. Otherwise, you should try the other methods mentioned above.

Plus, if you are using turmeric for your skincare routine then opt for organic turmeric. The one lying in your kitchen causes the skin to stain. Although the colouration is temporary, it still can disrupt your routine. Not importantly, never try to remove turmeric using just water. Ensure that you are extremely gentle while exfoliating your skin as it can hurt you and cause severe irritation. When you are preparing turmeric face masks, always check the quantity of turmeric you are putting into the mask.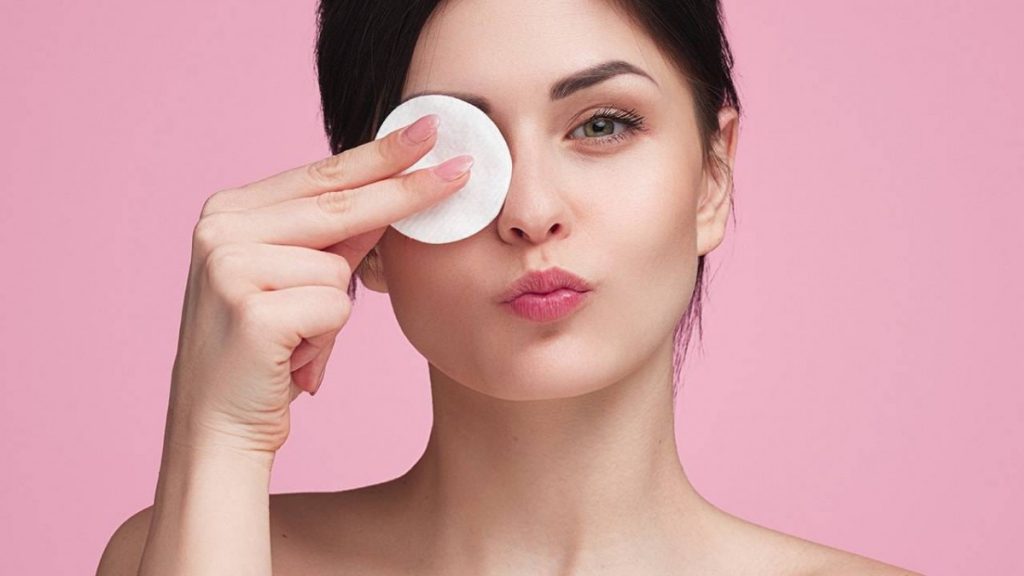 Final Words
These were some ways of removing turmeric stains from your face. Be it a DIY gone wrong or your Haldi ceremony that has left some serious stains, these methods will help you for sure. Be gentle on your skin as you are trying to solve a problem and you certainly don't want to create a new one.