List of Makeup Products For Beginners
If you have just started out in the world of makeup, it can be really overwhelming with so many products that beauty gurus are suggesting every time. You might not even be sure which brand or product will be your perfect fit. Even though countless beauty influencers are out there to assist you, you might still get confused with the list of options. 
Also, when you are a beginner at makeup, it is always essential that you start out slowly and slowly learn the art over time. You need to start with very easy and buildable products that are beginner-friendly and not tough to apply. Hoarding every other product into your vanity stash typically makes no sense. It results in a sheer waste of money and effort.
Hence, if you want to know what makeup products you should try as a beginner, keep reading our post, and you will surely figure out your vanity by the end! Let's get started!
List of Makeup Products For Beginners
1. Primer
Even though the first step of makeup is moisturization, we are not adding a moisturizer to our list since it is a skincare product. However, you need to follow your complete skincare routine and top it off with a suitable hydrating moisturizer for the best results.
The first makeup product that you should add to your cart is primer! If you want to let your makeup stay put on your face and flawless, applying a primer is an absolute necessity. A primer does wonders to your skin and prepares the perfect canvas for the next products. Without a primer, you will not be able to blend out your future products into the skin, and the makeup might look cakey or patchy!
You can either choose from a hydrating primer or a pore filling primer. If you think you have large pores on your skin, especially near your nose and cheeks, you should choose a pore filling primer. 
On the other hand, if you have very dry skin, you need to choose a hydrating primer and add it right above your regular moisturizer. Your primer also reduces the visible redness and creates a barrier for your skin.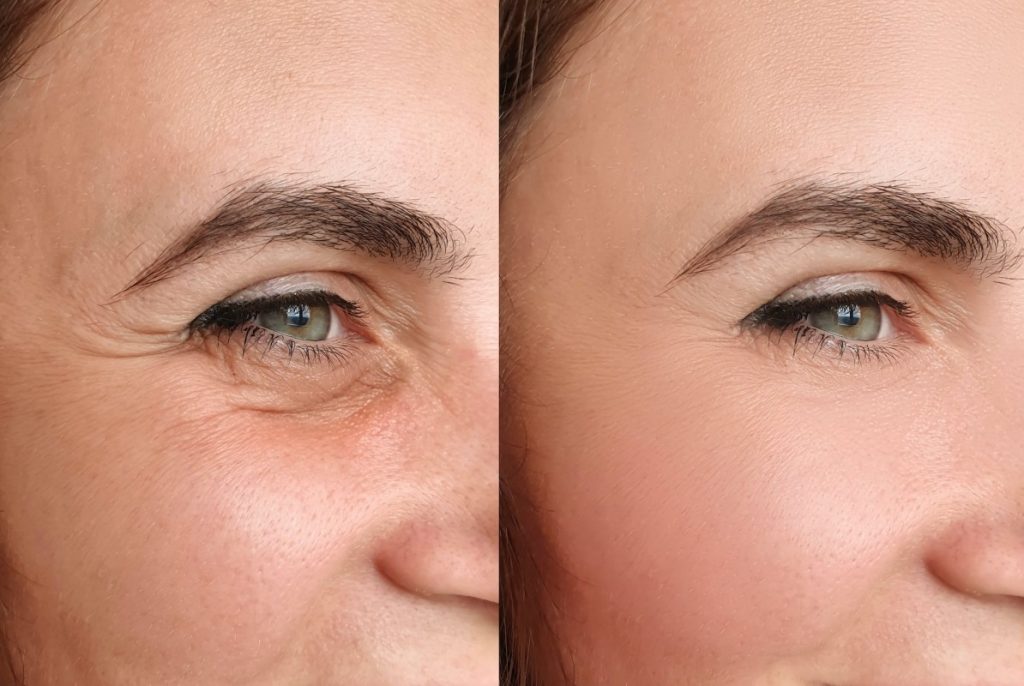 2. Foundation
Now when you are done with your primer, you need to choose a good quality foundation as your base. It is one of the hardest choices out there since getting the right shade of foundation as per your skin tone is a real struggle! You need to consider your skin type and undertone before choosing a preferable foundation for your makeup. 
Since you are new to the world of makeup, you should preferably test the foundations in the stores or let a makeup artist choose the right shade for you. Alternatively, you can always choose a shade that matches the skin tone of your chin and jawline. This will ensure that you have the right shade. 
Likewise, most people run for lighter shades which is a complete no-no! If you choose a way lighter shade of foundation for your makeup, you will end up looking ashy. Hence, always prefer to get the closest match for your skin tone. Not too dark and not too light!
Also, check for the formula of the foundation. You can get liquid foundation, mousse foundation, stick foundation, powder foundation, and many more. Your preferable foundation type depends on your skin type.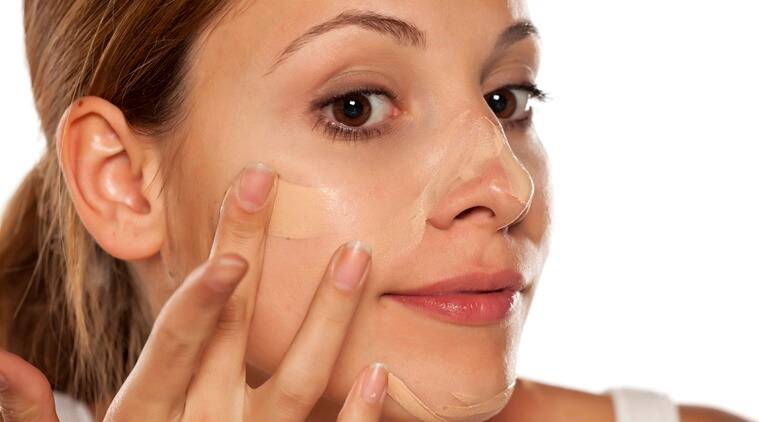 3. Concealer
Suppose you are a night owl and have really bad dark circles; no need to worry. Your concealer has your back. Your concealer can ideally hide all your dark circles and every possible imperfection on your face. Even though you should always be confident of your imperfections, you can also try out a concealer to hide them while doing makeup on some occasions. 
If you have flawless skin, you can also skip out on the foundation and just buy a concealer, and it will do a perfect job!
Choosing the right concealer shade is yet again another very tricky venture. You need to consider your blemishes, redness, pigmentation, and dark under your eyes while choosing your concealer. You can choose from a liquid, stick, or cream concealer and can choose the amount of coverage you want from it.
For the best results, choose a shade similar to your skin tone to hide the imperfections and a tad bit lighter to lighten up those under eyes and look more brightened and awakened!
If you have already figured out your foundation shade, you can also refer to that for choosing your concealer.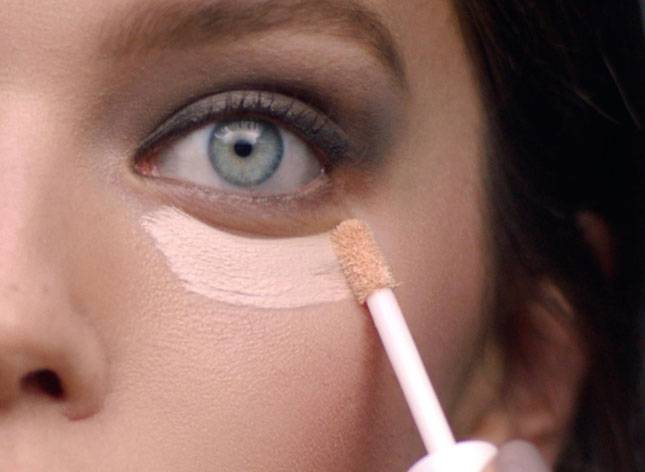 4. Blush
Who doesn't like cute and pink cheeky? Blush can instantly uplift your face and provide you with a very youthful glow! You just need to choose a blush shade that compliments your skin tone, and you are good to go!
If you choose a very light blush, it might end up looking very loud or fake. Look out for subtle blushes that can accentuate your cheeks in a more sculpting manner. 
You can again choose from a stick blush, powder blush, or cream blush. However, it is always preferable to choose a powder blush being a beginner since you have more control with powder blushes during your makeup, and there are fewer chances of going wrong with your blush!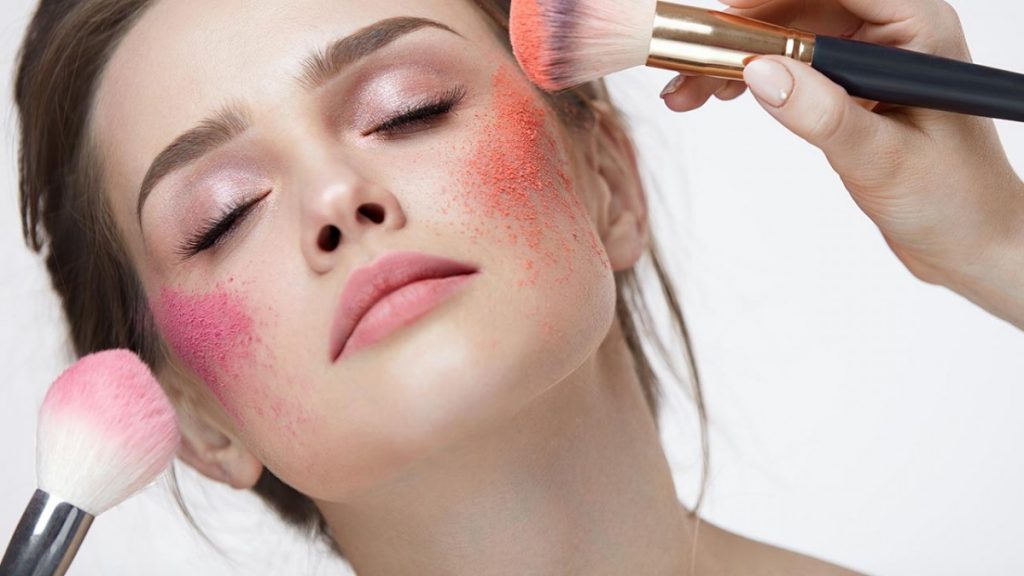 5. Eyeshadow
When it comes to starting off your eye makeup, a good quality eyeshadow is a necessity. You can either choose from a nude eyeshadow or play around with bright colours. 
However, being a beginner, it is preferable that you start out with the nudes and work your way up to the brighter colours. Nude eye shadows are very subtle and perfect for adding depth and definition to your eyes. It is also perfect for an eve makeup or regular day-to-day makeup, depending on the type of look you create! Also, a nude eyeshadow is highly versatile and can never go out of trend!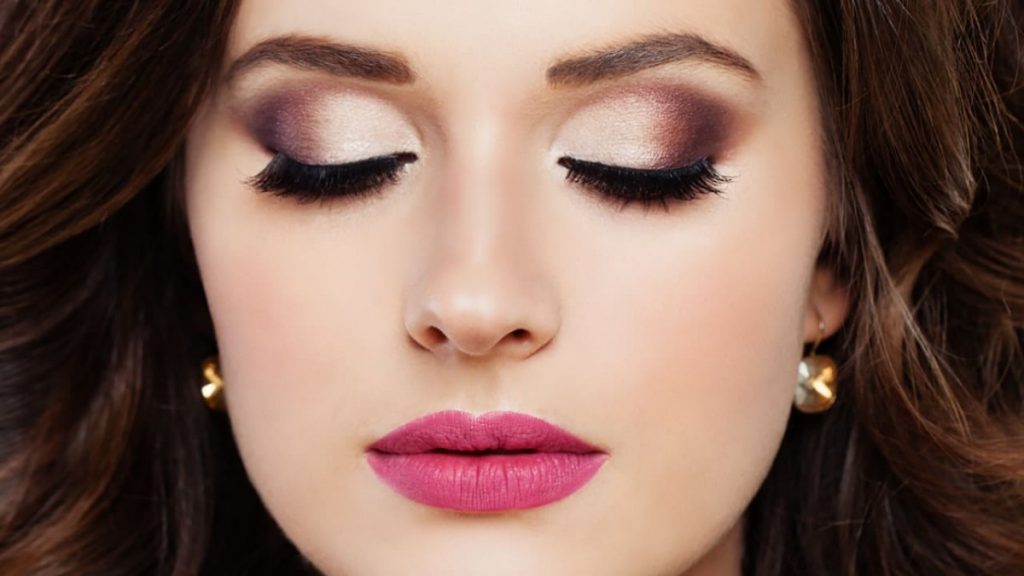 6. Eyeliner
If you can pull off a wing eyeliner, you are far better than most of the other people out there. Be it a cat-eye or a subtle eyeliner. A good jet black eyeliner can instantly enhance your entire makeup routine and take it four levels up! 
Nonetheless, getting your eyeliner right is a real task, so you need to practice it beforehand. For beginners, pen eyeliner is the ideal choice since it gives you much better control in comparison to liquid eyeliner.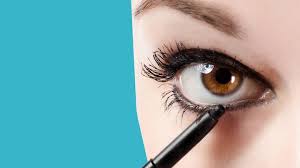 7. Mascara
The magical wand of your mascara holds massive potential to accentuate your complete eye look almost instantly. It will literally amp up your eye makeup game in no time. Mascara will give you more volume, length, and definition. 
It will make you look all fresh and wide awake even if you have just pulled off an all-nighter! When choosing a mascara, be mindful of the type of brush your mascara wand should have. It determines the final result of your eyes.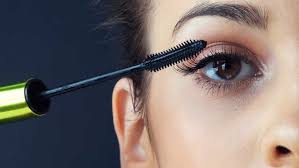 8. Makeup brushes
There is no reason that you buy all of this makeup and have nothing to apply it with. You cannot rely on your hands or fingers for your entire makeup. Your final makeup largely depends on the type of brushes that you use.
Choose cruelty-free and soft brushes that are very gentle to your skin. Ensure that the brushes are fluffy enough to blend in your makeup properly and don't leave harsh strokes.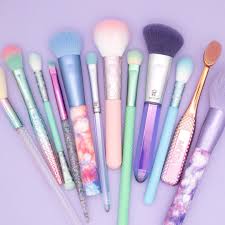 9. Compact
Now when we are done with our entire makeup, it is time that you set it with a loose powder or a compact. Loose powder is mostly used for baking which is more suitable for makeup experts.
Hence, we will stick to compact being a beginner.  A pressed compact powder is perfect for setting your entire makeup so that it sets in place and doesn't budge for longer durations. 
Besides, compact powders are very handy and compact. You can easily carry your compact in your purse for quick touch-ups on the go. A compact is great for the oily and combination skin buddies who tend to sweat a lot!
Ensure to opt for a compact powder that is similar to your skin tone and very finely melts.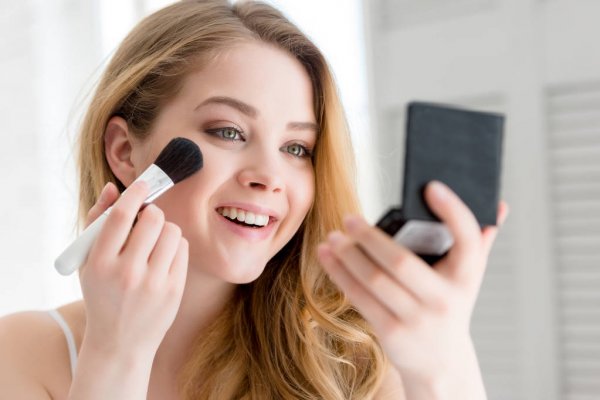 Lipstick
Without lipstick, your makeup will always remain incomplete. Your lipstick is typically the star of the show here! The right lipstick shade can easily brighten up your face and complete your entire makeup.
For choosing the perfect lipstick shade, you need to understand the undertones of your skin. With infinite choices of shades, you might choose the wrong shade, which may wash you out.
Therefore, look out for makeup experts to refer you to the best shades of lipstick. 
You can either go for nudes that are perfect for every occasion or choose pinks and reds. It completely depends on how well you carry your entire look!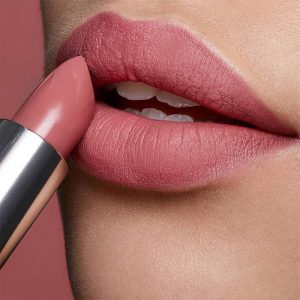 Final Thoughts
Here's a wrap to our entire makeup stash! This list consists of only the essential products that you need as a beginner and nothing extra. All of these products have equal importance. Now when you are finally done with building your vanity with your favourite makeup products, start exploring with the art and enjoy!